South Korea Travel Blog - A Secret Crush?
Pre Trip 16th of November 2022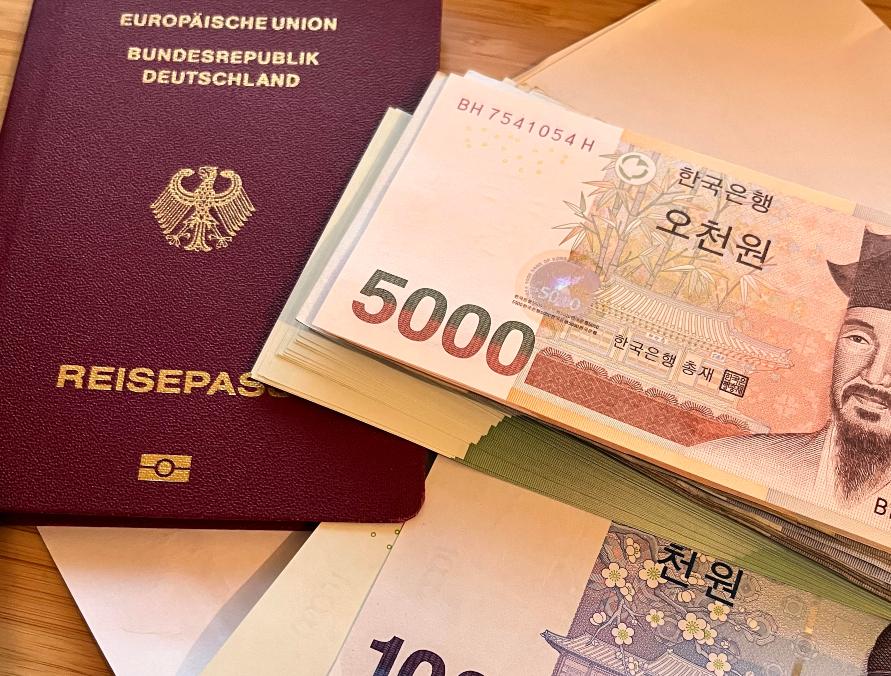 Hi everyone, we are doing something new here. A travel blog about my upcoming journey to South Korea in a couple of days.
It is just my second time travelling to an Asian country. My first travel to Asia was Japan in 2018. So I am excited!
My itinerary for Korea is Busan and the capital Seoul. And I want to visit the DMZ the border between the North and the South. In the next couple of weeks, the articles on TripGazer will focus on this beautiful country. Also of course on our Instagram accounts and my personal account. And I will update this blog article with interesting things that happened during my adventure in South Korea.
But why South Korea?
I actually don't even know why I didn't already travel to Korea before. My love for that country began with a K-Drama "Alone in Love" 연애시대. A friend (ex girlfriend) of mine recommended it to me. And I started watching more of them. Firstly because they showed me this new country, culture and they were fun to watch. The stories are built so that you have to binge-watch them. Multiple storylines which grab your attention. Really well written.
Here is a list of some of my favourite K-Dramas I watched:
Descendants of the Sun 태양의 후예
My Love from the Star 별에서 온 그대
Squid Game
Secret Garden 시크릿 가든
Reply 1988 응답하라
Start-Up 스타트업
Something in the Rain 밥 잘 사주는 예쁜 누나
Extraordinary Attorney Woo 이상한 변호사 우영우
So my interest in that country started. I found a Korean TV-Channel airing in Germany ArirangTV. So I explored more Korean content. K-pop and ESports. And I notice this Asian country is already living in the future. Fast Internet and an E-Sports culture. Which was at that time in Germany still in the beginning. StarCraft and later StarCraft 2 got my attention and they growth actually also into the western culture. So I followed the North American and European Tournaments on Twitch.
On Twitch I also found a category IRL. People live stream were life's and create content to entertain viewers. The first IRL streamers I watch were a young couple from South Korea EXBC. They showed me Korea thru the view of a local couple. That woke my explorer and adventure instincts. The daily life, struggles, attractions and the blooming night live of South Korea. Thru them, I got introduced to streams of a whole group/world of Korean streamers. Hachubby a grocery market employee streaming from her workplace and later owning a whole store. Sora a former K-Pop Idol bringing her talent to the world on her Twitch streams. And the talented Yunicorn19 a creative master mind. Bringing Live-Streaming on another level with professional studio streams, great collaborations and always new content ideas. They all show how talented and creative this country is.
So after I travelled to North America, Europe and Japan. I am really excited about the journey to my secret crush South Korea! Will it be a great romance or a wild adventure?
First Day Busan Beaches 19th of November 2022
First city I decided to checkout is Busan (Pusan). Busan is South Koreas second largest city and located at the south coast. Busan is famous from the movie "Train to Busan" also for the Busan international Film Festival, which is held every year. After arriving in Busan I went to check out the Beaches at night. The most famous beach in Busan Haeundae beach and is neighbor beach Gwangalli.
Haeundae is decorated full with Led Lights. A really beautiful light show. Also it has a Great night market. With great street food.
Gwangalli Beach is not far off from Haeundae Beach. Great spot at night with a beautiful view of the Gwangandaegyo Bridge. Also plenty of restaurants and bars. Also a secret bar is hidden here.
Second Day GSTAR 2022 20th of November 2022
GSTAR Korea biggest Gaming and Cosplay Convention. Located at the BEXCO. Busan Exhibition and Convention Center.
Third Day South Busan 21st of November 2022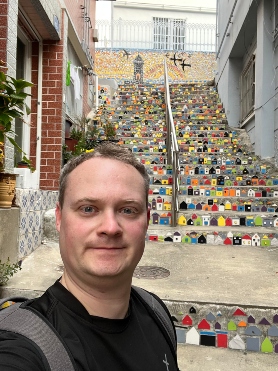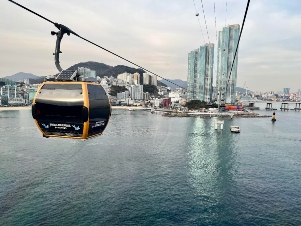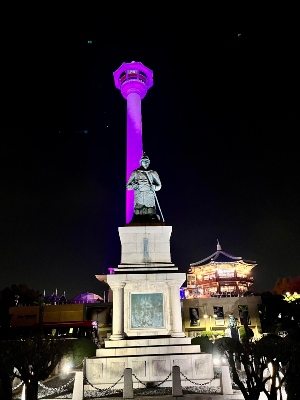 Gamcheon Culture Village is filled with colorful houses on a mountain. This makes a great scenery with a beautiful view. The origin of this village is such a big part in the Korean culture. It was built after the Korean War. A community of Korean people settled there. And decided to build each house in a way it wouldn't bother the neighbor's view. It remind me so much of this caring and sharing culture. I experience this since day one here. Then I couldn't go thru with my luggage at the metro gates. Two other passengers from the train saw that. And went to me to help before I could even think about asking. I was really surprised and didn't expect and neither knew that about Koreans.
My next stop was Songdo Bay Cable Car the cable cars take you over the beach. A tip take a crystal floor cable car. It doesn't cost much more but the waiting line is much smaller. On the other side of the cable car line, you find an awesome Park to hike in.
My last stop on that day was the Busan Tower to experience the awesome night view.
To be continued…