8 Delightful Things To Do In Deerfield, MA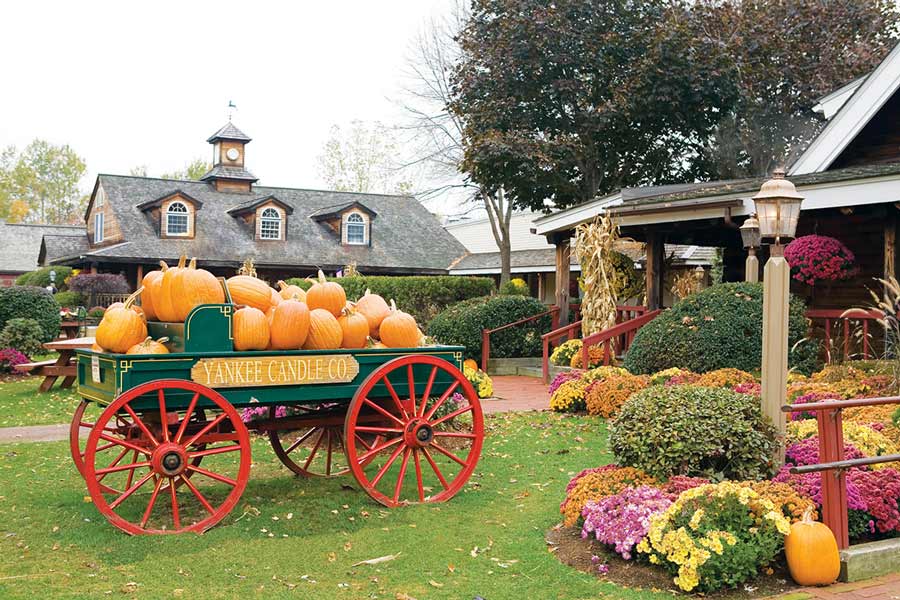 Yankee Candle Co - Deerfield MA, Photo via Massachusetts Office of Travel and Transporation / Flickr
With stunning foliage and crisp New England air, Deerfield makes for a lovely day trip. While I do recommend visiting in the Fall or Summer, some of these attractions are still wonderful year-round. Check out this list of awesome things to do in Deerfield, MA.
1. Yankee Candle Flagship Store
Routes 5 and 10, 25 Greenfield Rd, South Deerfield, MA 01373
Being the largest candle store in the world, this attraction is a must-see in Deerfield, MA. The Yankee Candle Flagship Store is more than just a retail space, it's a unique experience. There's plenty to see and the store regularly holds family-friendly events and activities. Kids will love the toy store and well-decorated Christmas village.
2. Mount Sugarloaf State Reservation
300 Sugarloaf St, South Deerfield, MA 01373
Take a quick drive to the top of Mount Sugarloaf in South Deerfield, MA. You'll be blown away by incredible views of the countryside. The state park is well maintained and makes for a great picnic spot or leisurely day trip. If you'd rather hike than drive to the top, there are multiple trails to choose from.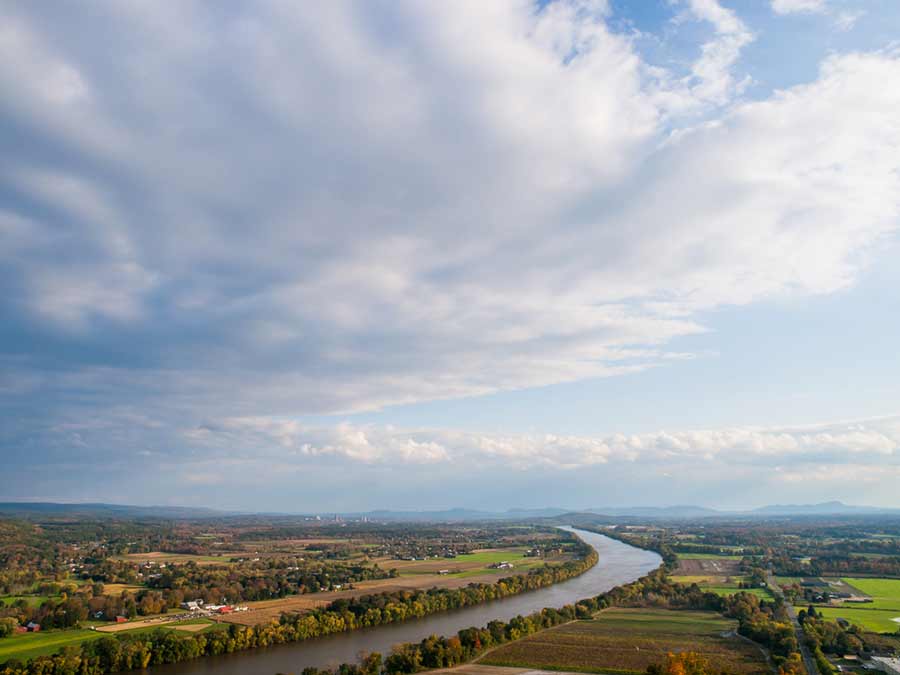 Mount Sugarloaf Deerfield MA
3. Rock, Fossil, And Dinosaur Shop
213 Greenfield Rd, South Deerfield, MA 01373
Open on the weekends, this shop is a great place to entertain the kids. Pan for hidden treasures, explore the mine shafts, crack open geodes, and keep the treasures you find! Wander through the free dinosaur forest and awe at full-size replica dinosaurs. The Rock, Fossil, and Dinosaur Shop is an educational and entertaining experience for the whole family.
4. Magic Wings Butterfly Conservatory and Gardens
281 Greenfield Rd, South Deerfield, MA 01373
This 8,000 square foot conservatory houses over 4,000 butterflies in a tropical, indoor environment. It's truly a magical place - and a photographer's dream. Walking through quietly, you'll experience colorful butterflies landing on your head, shoulders, and arms. You may even spot some colorful birds as well!
5. Richardson's Candy Kitchen
500 Greenfield Rd, Deerfield, MA 01342
As soon as you walk through the door, you'll be taken away by the sweet candy-store scent. If you're a fan of handmade chocolate, this is your place. With a huge assortment of specialty candies, there's something sweet for everyone at Richardson's Candy Kitchen.
6. Historic Deerfield
84 Old Main St, Deerfield, MA 01342
Historic Deerfield is home to several properties full of rich history. Take a walking tour around this charming village and admire the preserved homes. This is a great place to visit on a sunny Fall day, and a must-see for any history buff.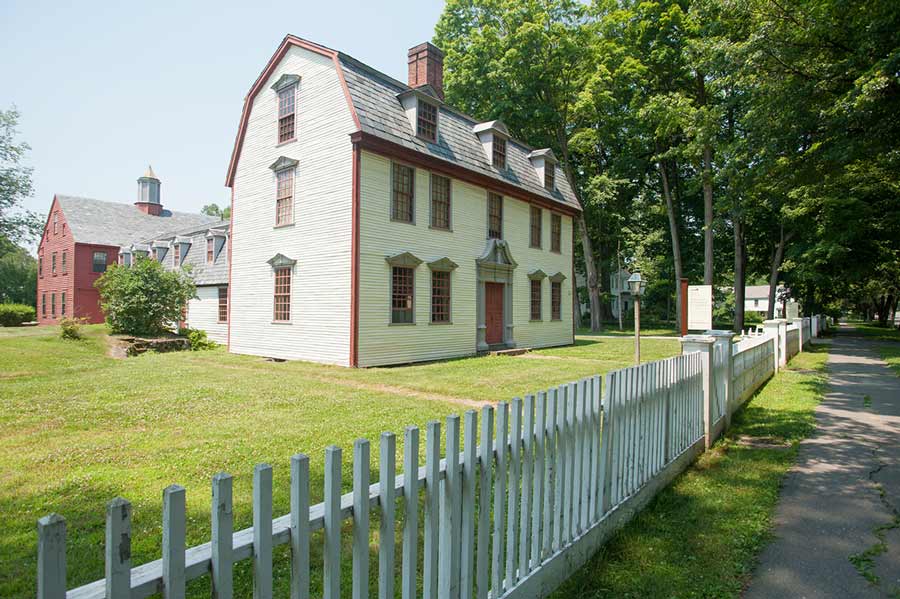 Historic Deerfield , Photo via Massachusetts Office of Travel and Transportation / Flickr
7. Berkshire Brewing Company
12 Railroad St, South Deerfield, MA 01373
Berkshire Brewing has been crafting high-quality ales and lagers since 1994. Produced in small batches with fresh ingredients, this brewery is an essential stop for any fan of craft beer. Be sure to check out one of the free brewery tours offered on Saturday afternoons.
8. Williams Farm Sugarhouse
491 Greenfield Rd, Deerfield, MA 01342
Anyone who has a sweet tooth will enjoy a stop at the Williams Farm Sugarhouse. The sugarhouse is open seasonally and serves an ultra-tasty breakfast on the weekends. You can't go wrong with blueberry pancakes and maple cotton candy. Be sure to grab some 100% pure maple syrup for home.
Have you ever been to one of these attractions in Deerfield, MA? What time of year did you visit? Leave a comment and let us know!
Read Next: 7 Romantic Day Trips In Massachusetts
---
Post Last Updated