7 Romantic Day Trips In Massachusetts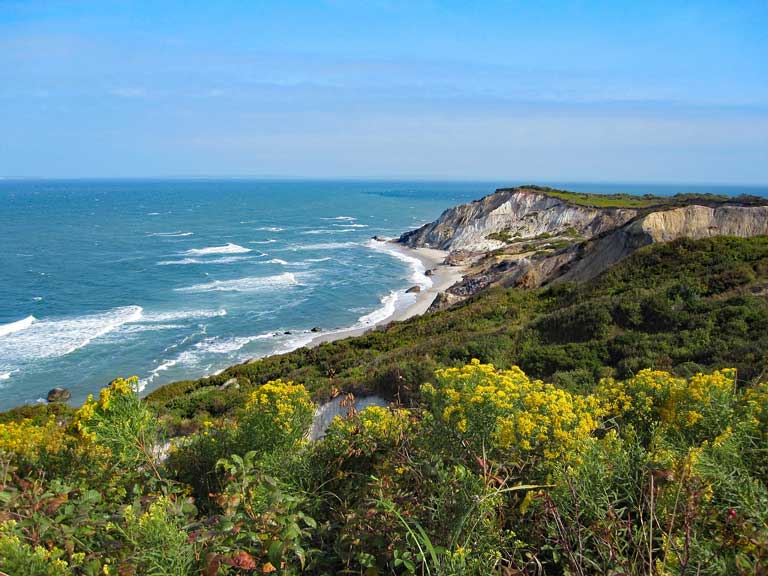 Aquinnah, Marthas Vineyard
If you're looking for a romantic day trip in Massachusetts, you have a lot of options. Massachusetts is a lovely place, and there are many charming towns to visit. To extend your day trip, you'll have no issue finding romantic accommodations in these well-traveled Massachusetts destinations.
1. Boston, MA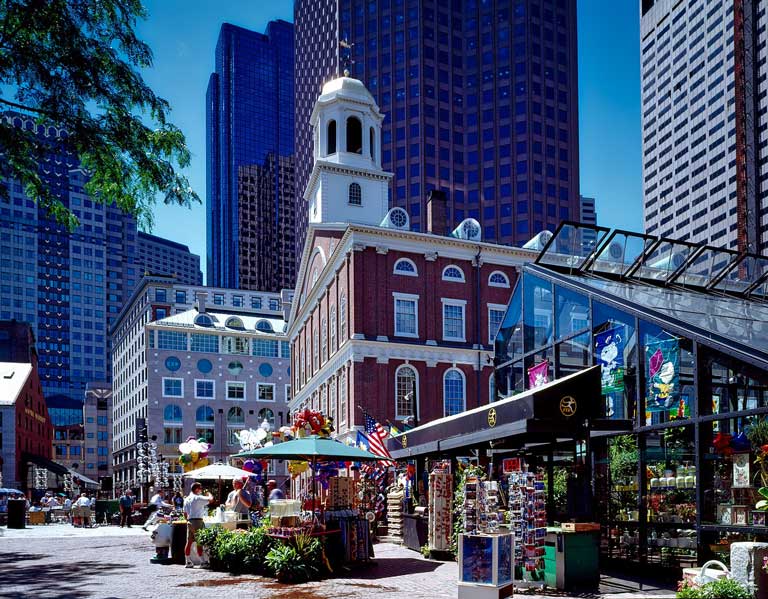 Boston, MA / Fanuiel Hall
Boston makes for a great romantic day trip in Massachusetts. There are several enjoyable things to do in the city. If the weather is favorable, have a picnic in the Boston Common, the oldest public park in the United States. In the winter you can even ice skate on the pond. If you're looking for somewhere indoors, visit one of Bostons many museums. The Museum Of Fine Arts is one of the most comprehensive art museums in the world. When you're ready for some fine dining, finish your day in the North End. Known as Bostons "Little Italy", the North End is packed with elegant eateries.
Romantic dining in Boston:
- Mamma Maria - Fine dining Italian
2. Martha's Vineyard, MA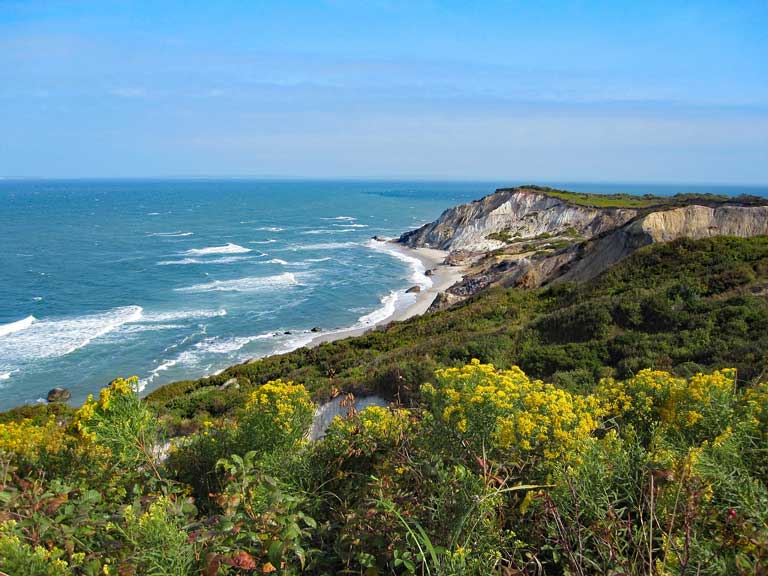 Aquinnah, Marthas Vineyard
Accessible by ferry, Marthas Vineyard is an adorable island just south of Cape Cod. Rent bicycles and explore the charming town and beaches. There are plenty of ice cream shops to cool off in. I suggest visiting the Aquinnah Cliffs if you're looking to soak in the scenery. Finish your vineyard adventure with a sunset cruise.
Romantic dining in Marthas Vineyard:
- The Terrace - American cuisine with French and Italian accents
- Lighthouse Grille - Waterfront seafood and steak restaurant located at the Harbor View hotel.
Find Hotels in Marthas Vineyard, MA
3. Provincetown, MA
Situated at the Northern tip of Cape Cod, Provincetown makes for some great memories. There are lots of art galleries, restaurants, and shops to browse on Commercial Street. After sunset, Provincetown becomes quite lively. Choose from several nightclubs, or spend the evening at a cabaret show. Provincetown is also a wonderful place to take off for a whale watch.
Romantic dining in Provincetown:
- Ciro and Sals - Italian food in cozy quarters with exposed brick and fireplace.
- Stranger and Saints - Charming Mediterranean restaurant that was once a former sea captains home.
Find Hotels in Provincetown, MA
4. The Berkshires, MA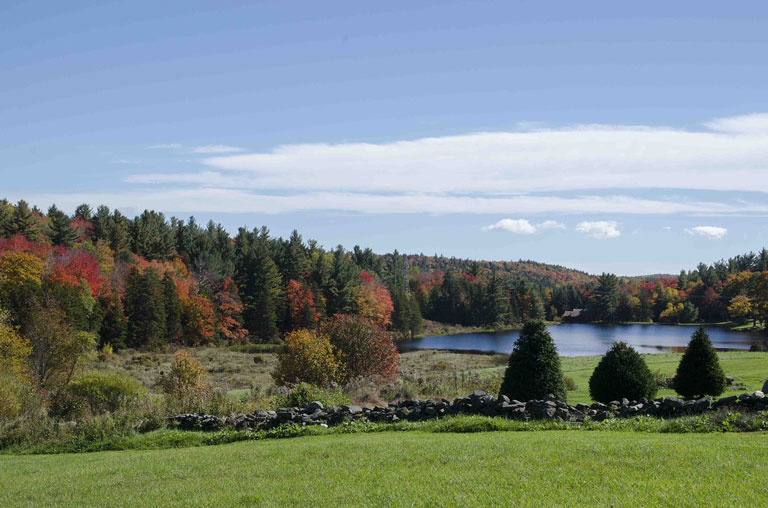 Located in Western Massachusetts, the Berkshires is a lovely place to visit. With plenty of hiking and dining, you'll have plenty to do on this romantic, rural escape. In the fall, you'll be able to admire the spectacular foliage. Vist in the winter if you're up for a romantic ski trip.
Romantic dining in the Berkshires:
- Alta Restaurant and Wine Bar - Mediterranean inspired American cuisine.
Find Hotels in the Berkshires, MA
5. Nantucket, MA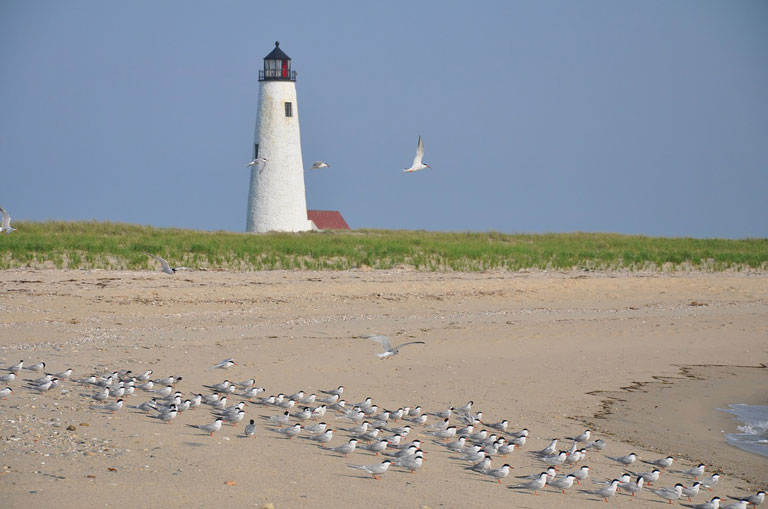 Nantucket, MA
Similar to Marthas Vineyard, Nantucket is an even smaller island located off Cape Cod. Take a visit to Cisco Brewery, the first craft brewery in Nantucket. I recommend the Whales Tale Pale Ale or the Grey Lady! Cisco Brewery makes some wonderful beer. In the evening be sure to head over to the beach. There's nothing more romantic than watching the sunset over Nantucket sound.
Romantic dining in Nantucket:
- Ships Inn - award-winning dining set in a former whaling captains home.
- Straight Wharf - Classic seafood cuisine with an extensive wine list.
6. Salem, MA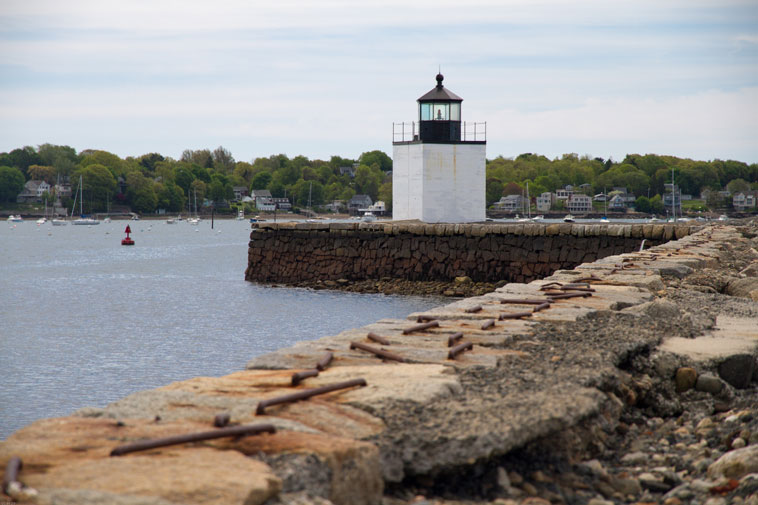 Salem, MA / Lennart Tange / Flickr
If you're a spooky romantic, Halloween is the perfect time to visit Salem, MA. It's a charming little town with lots of interesting history. There are lots of historical tours and specialty shops to poke around in. If you want to stay the night, check out the Hawthorne Hotel. What's more romantic than staying in one of the most haunted hotels in America?!
Romantic dining in Salem:
- Firenze Trattoria - Intimate trattoria serving Italian classics.
7. Rockport, MA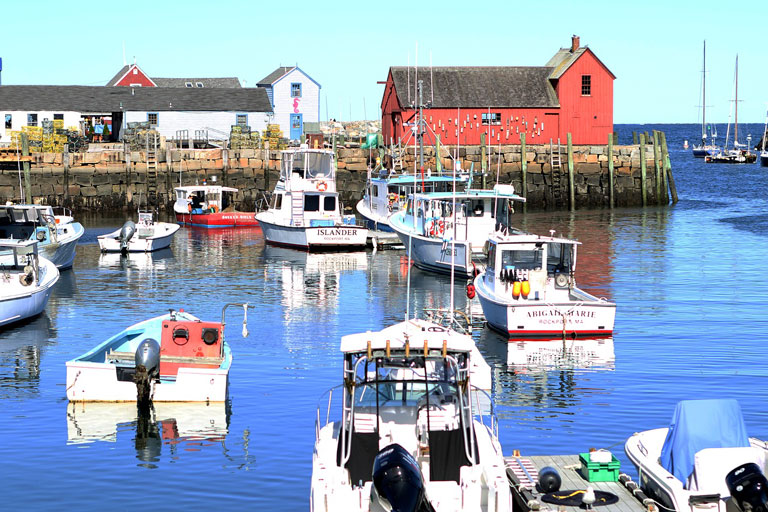 Rockport is a beautiful destination in Essex County, MA. There are lots of art galleries, shops, and dining to fill your day in this seaside town. Catch a concert at the beautiful Shalin Liu Performance Center. Be sure to stroll to the end of Bearskin Neck for a spectacular ocean view.
Romantic dining in Rockport:
- My Place By The Sea - Creative seafood overlooking the ocean.
Bonus Romantic Getaways in Massachusetts: Captain's House Inn
The Captain's House Inn is a great option! This bed and breakfast is located in the historic district of Chatham, and it offers beautiful views of the harbor. The rooms are decorated in a nautical theme and each has its own private bathroom. Breakfast is included in your stay, and there are plenty of restaurants nearby for lunch and dinner. You can also enjoy a massage at the on-site spa, or take a stroll through the charming town.
Wheres your favorite place to visit as a couple in Massachusetts? Have you been to any of these cities or charming seaside towns?
Post Last Updated