Best Luxury Resorts at the West Coast of Florida
As the sun sets on Florida's west coast, painting the sky with hues of gold and crimson, the Gulf's shimmering waters become a stage for reflection. Here, in the towns of Clearwater, Destin, and Marco Island, an immersive world of luxury and relaxation awaits exploration. Each place is a jewel on the Emerald Coast, promising experiences that encapsulate the unique allure of West Florida.
Here you discover a collection of resorts that truly redefine the meaning of luxury. From their private beaches to their impeccable service, these 4 and 5-star havens go beyond the ordinary to deliver experiences that are extraordinary.
I delved deep into the heart of the West Florida luxury hotel scene, exploring the features, amenities, and exclusive services that set these resorts apart.
This article shares the discoveries from this journey, offering a curated list of the best luxury resorts in West Florida.
1. Edgewater Beach Hotel, Naples, Florida Gulf Coast
4-star - 1901 Gulf Shore Blvd N, Naples, FL 34102, United USA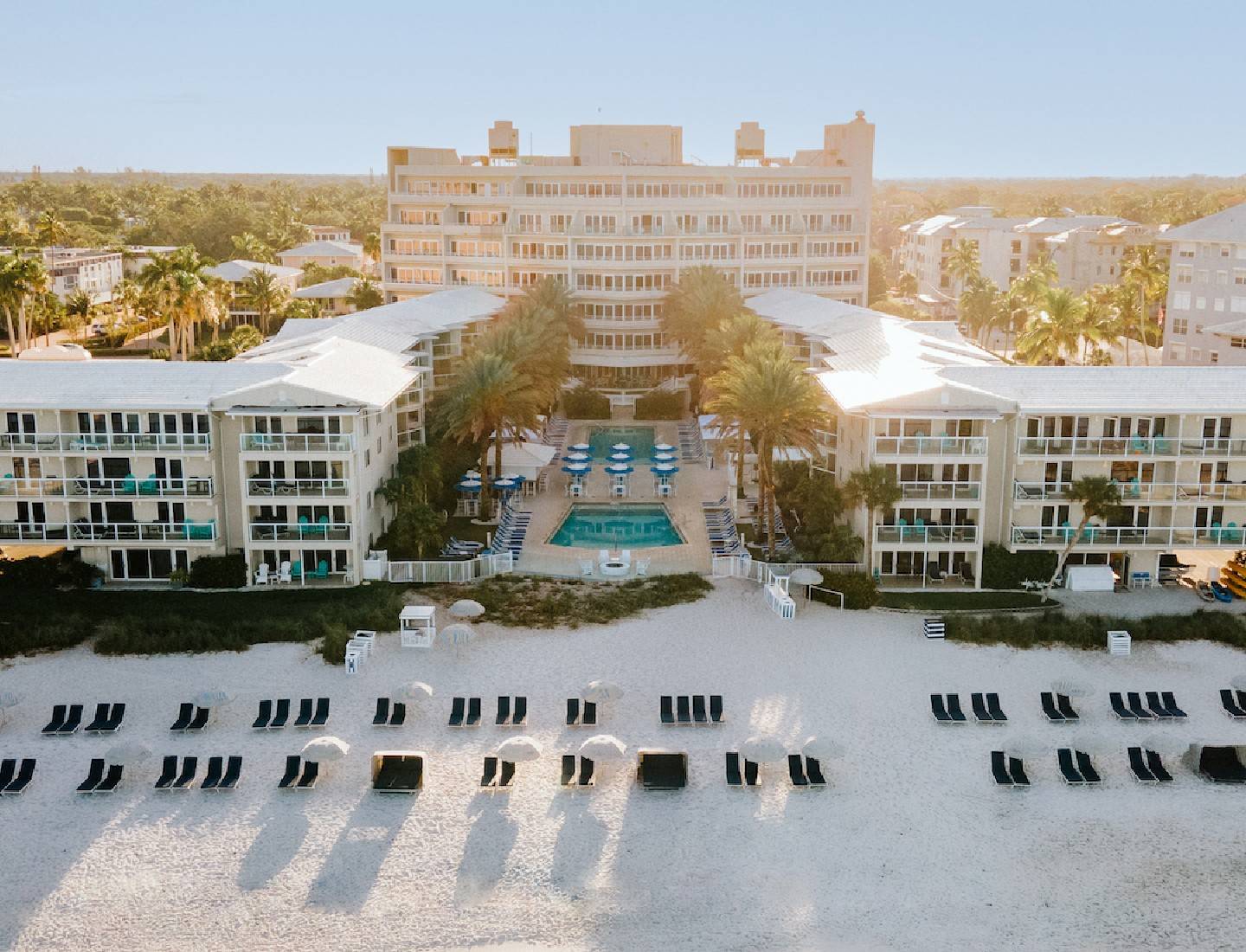 Nestled in this paradise, the Edgewater Beach Hotel stands as a beacon of luxury that is both captivating and distinct.
As I drove up to the resort, the sleek, modern facade promised a delightful blend of luxury and comfort. Upon arrival, I was immediately drawn in by the warmth of the incredibly friendly and helpful front desk staff. From the initial check-in process to providing insightful local tips, their hospitality set a high bar for my stay.
The room itself was meticulously well-kept and sparkling clean. A private balcony provided an uninterrupted vista of the crystal-clear Gulf waters, turning the room into a serene sanctuary where I could lose myself in the captivating views. The sight of the turquoise water set against the azure sky was nothing short of phenomenal and served as a daily reminder of the paradise I found myself in.
The Edgewater Beach Hotel's commitment to environmental sustainability is laudable, with electric vehicle charging stations available for those who choose to travel green. It was heartening to see a luxury resort take such a proactive role in conserving our planet.
Turning to the outdoor amenities, the gulf-front swimming pool was truly an oasis. It was here that I found myself spending countless hours, soaking up the Florida sun and taking refreshing dips. The pool was flanked by four hot tubs that were perfect for unwinding after a day of exploring Naples.
Equally impressive were the sporting facilities - five pickleball courts and ten Plexicushion tennis courts that promised a wealth of fun for enthusiasts and novices alike. Each game played against the backdrop of the gulf was as exciting as it was unforgettable.
The gastronomic experience at the hotel was nothing short of exceptional. The food was meticulously prepared and presented, an array of flavors that danced on my palate. The service was impeccable, mirroring the overall high standards of the hotel. A special shout-out must be given to the beachside food and drink service. Whether it was a chilled cocktail or a delectable bite, having it delivered right to my beach chair felt incredibly indulgent.
An added convenience was the shuttle service to town. It was not only efficient but also a pleasant way to explore the local area and its offerings.
Among the thoughtful, complimentary items, my absolute favorite was the evening Cookie Time. The simple pleasure of a warm, freshly baked cookie signaled the perfect ending to each wonderful day spent at the resort.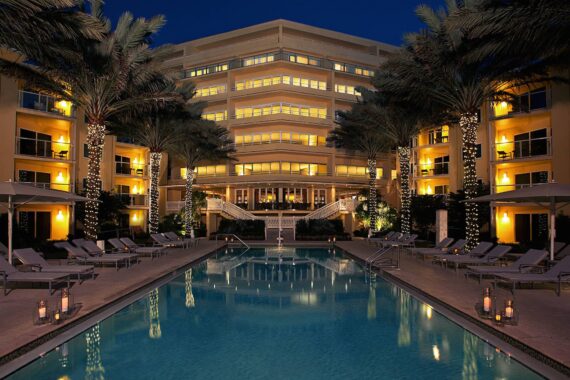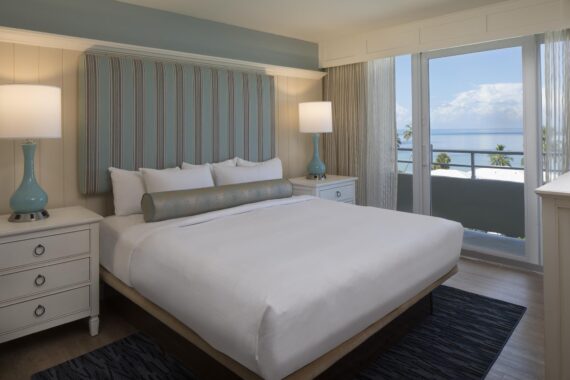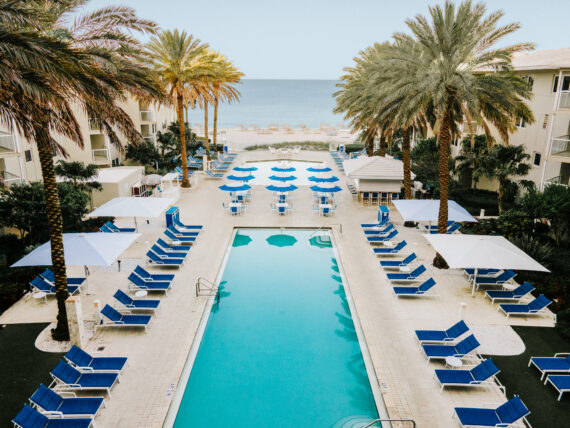 In conclusion, the Edgewater Beach Hotel was more than just a place to stay. It was a delightful immersion into Florida's luxury, where every moment was steeped in comfort, every experience punctuated with high-quality service, and every day bringing with it a renewed appreciation for the hotel's dedication to delivering a truly luxurious stay. Whether you're in search of serenity, gastronomic excellence, sporting activities, or simply a perfect Gulf sunset, you'll find it here.
2. Anna Maria Beach Resort, Holmes Beach West Florida
4-star - 6306 Gulf Drive Holmes Beach, FL 34217 USA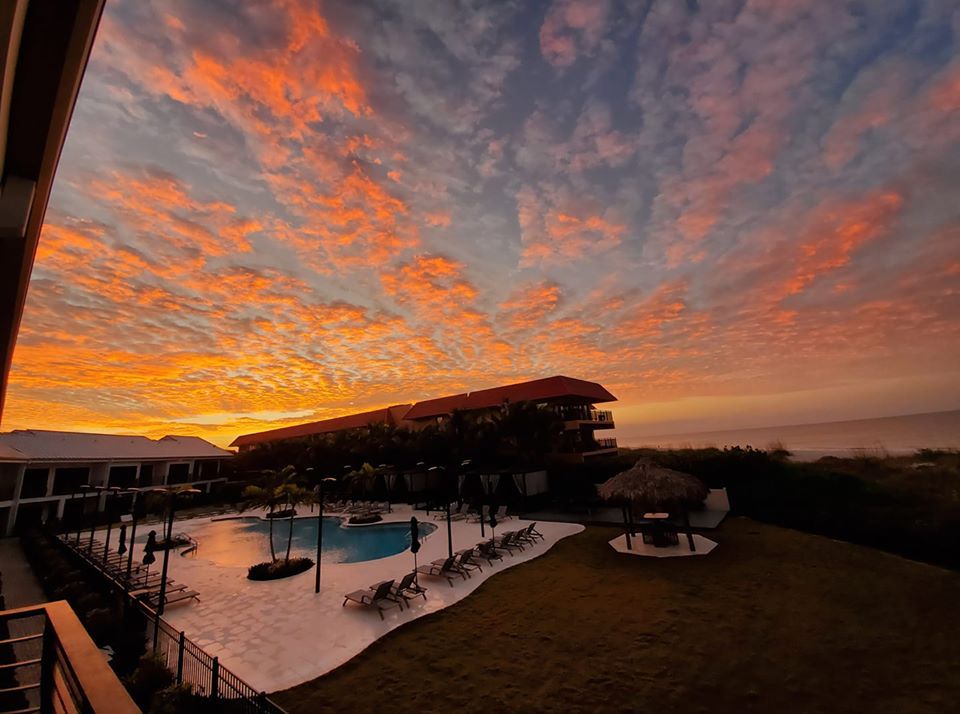 The 4-Star Anna Maria Beach Resort elevates the luxury vacation experience to new heights.
From the moment I arrived, I was warmly welcomed and immediately ushered into the resort's comfortable elegance. The complementary wine upon arrival was a thoughtful touch, setting the tone for the exceptional hospitality that was to unfold throughout my stay.
My room was an absolute delight. Immaculately clean and tastefully decorated, it was clear that attention to detail was a priority here. A private balcony provided a charming vista of the resort grounds and the azure waters of the Gulf of Mexico, a perfect spot to enjoy the island's famously colorful sunsets.
One of the resort's standout features is the oversized zero-entry pool. Its sweeping design merges seamlessly with the surrounding landscape, creating a tropical oasis that was both inviting and relaxing. Poolside cabanas, complete with plush lounges, were available for those looking for a more private and shaded retreat. Whether it was lazing the day away with a good book or cooling off in the pool, this became my favourite spot to unwind and soak up the Florida sun.
A fire pit added to the resort's evening ambience.
In terms of dining, the resort's proximity to several good restaurants is a definite plus. Whether you're craving fresh seafood, gourmet pizza, or local delicacies, there's an array of culinary delights to explore, all within a short walk or drive from the resort.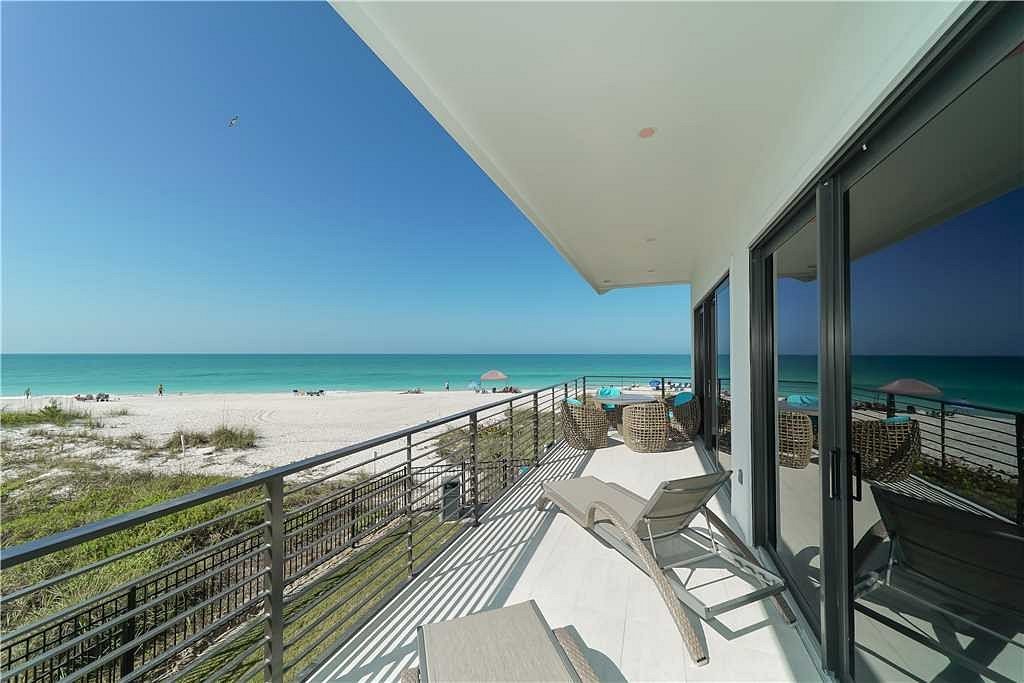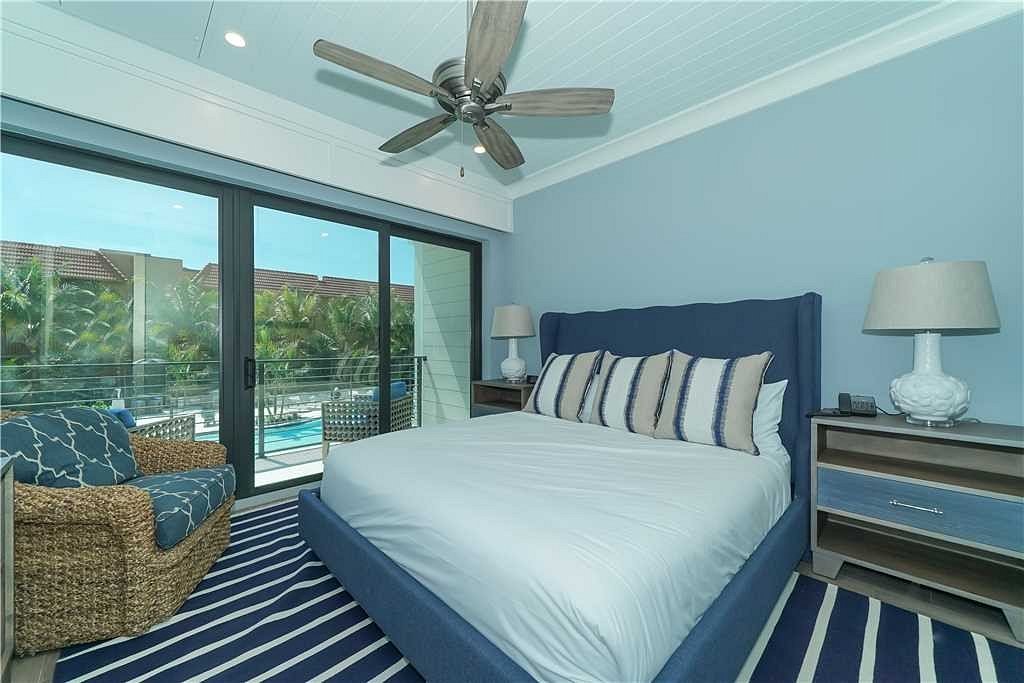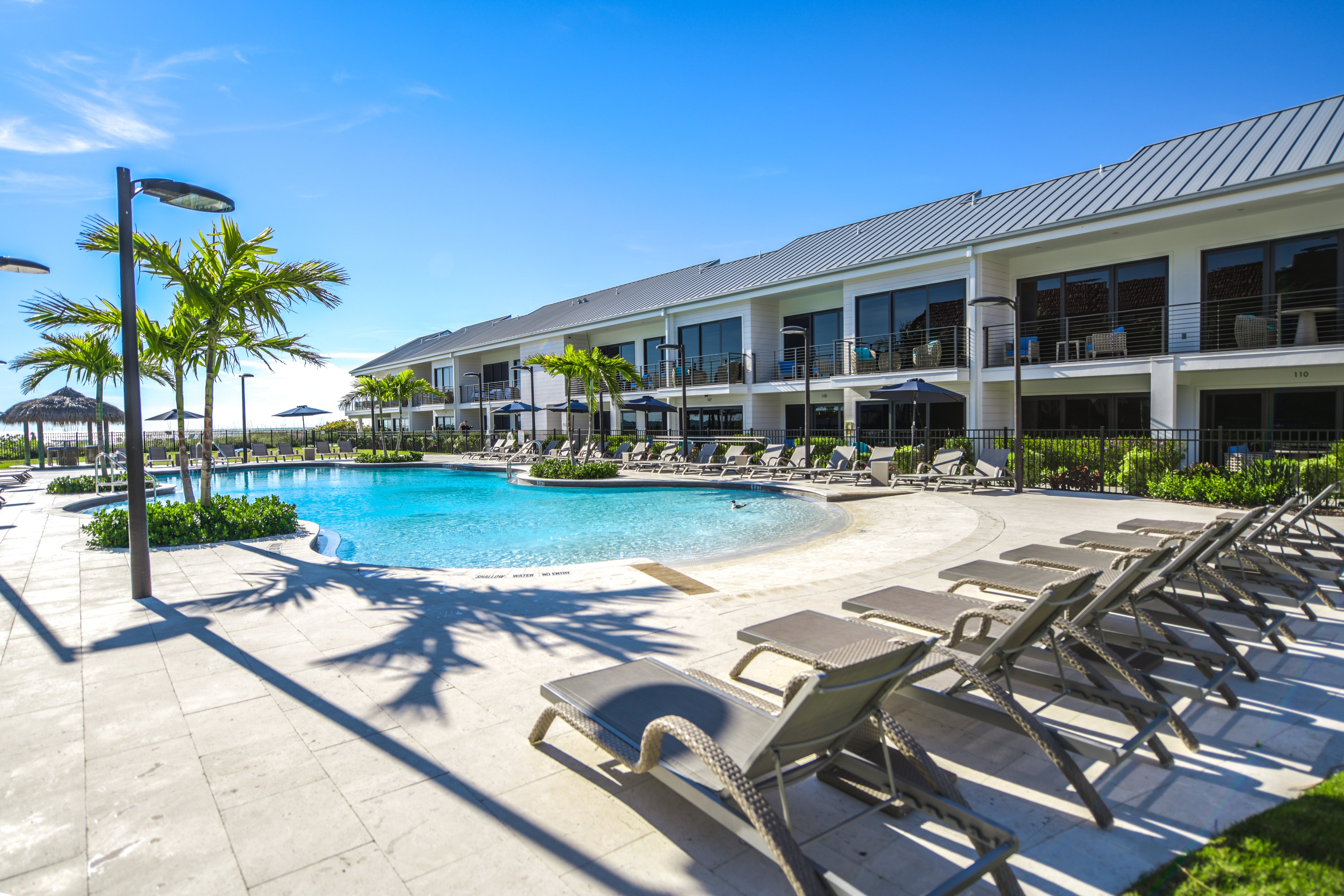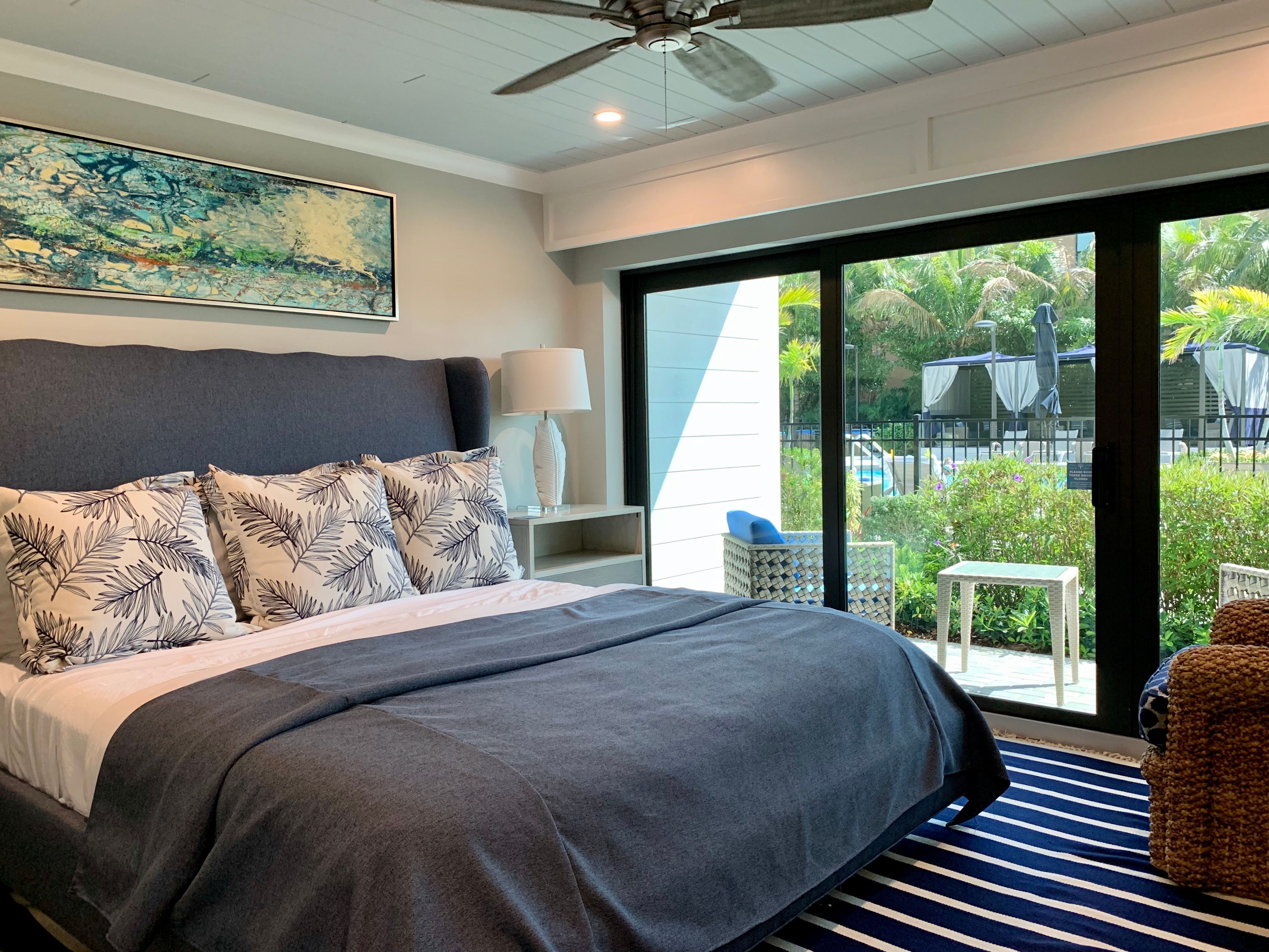 The Anna Maria Beach Resort, with its emphasis on exceptional service and attention to detail, successfully crafts a luxurious experience that encapsulates the best of what Anna Maria Island has to offer. The result is an unforgettable vacation that effortlessly combines the casual elegance of island living with the conveniences of a luxury resort. Whether you're seeking relaxation, adventure, or a bit of both, you'll find it at this captivating seaside retreat.
3. Holiday Inn Club Vacations Sunset Cove Resort, an IHG Hotel
4-star - 571 W Elkcam Cir, Marco Island, FL 34145, USA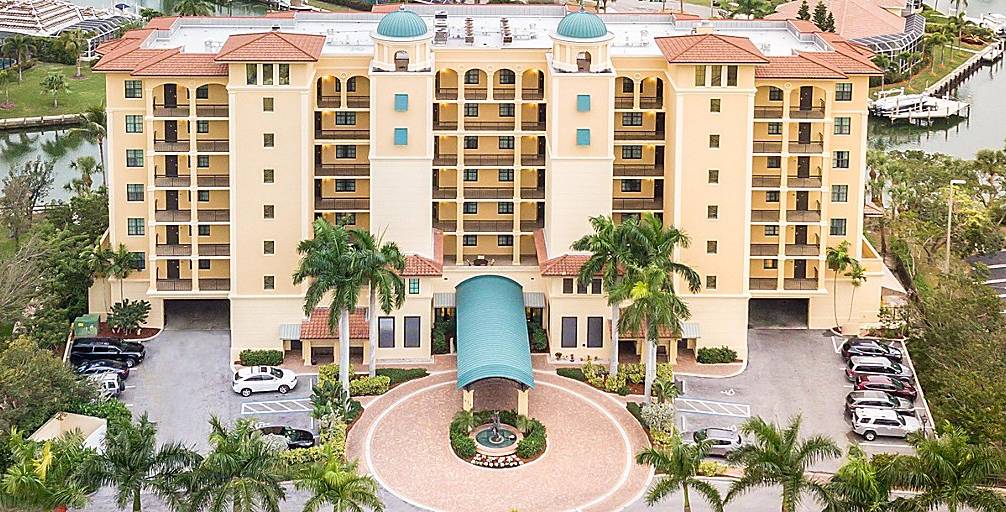 Stepping into Marco Island's tropical beauty, my recent stay at the Holiday Inn Club Vacations Sunset Cove Resort Hotel proved to be an unforgettable encounter with Florida's west coast charm. This 4-star IHG resort marries a family-friendly atmosphere with an impressive array of amenities that cater to both relaxation and recreation.
One of the first features to catch my attention was the on-demand complimentary shuttle service to the beach. This convenient amenity not only provides seamless access to Marco Island's beautiful white sandy beaches but also takes care of all beach essentials. The resort provides foldable chairs, an umbrella, and a cooler, so guests can focus entirely on enjoying their beach day. It's clear that the resort has thoughtfully designed these services to enhance the beach experience, and it does make a significant difference.
But the resort isn't only about the beach. Back on the property, the game room stands out as a hub of indoor fun. It's packed with a variety of games suitable for all ages, making it a fantastic spot for family bonding or simply having a good laugh and a friendly challenge.
For outdoor activities, the resort offers bicycle rentals, which I found to be an enjoyable way to explore the surrounding local attractions at a leisurely pace. It was a simple pleasure to cycle around the area, taking in the sights and sounds of Marco Island.
The resort's hot tub was an inviting retreat for relaxation after an action-filled day. It provided a peaceful setting to soak and unwind, reflecting on the day's adventures while planning the next day's exploits.
The rooms at Sunset Cove Resort are clean, spacious, and ideal for families. With a mix of contemporary comfort and homely charm, it's easy to settle in and make it a home-away-from-home. Furthermore, the coolers and beach chairs provided as complimentary amenities enhance the overall experience, making beach trips hassle-free and enjoyable.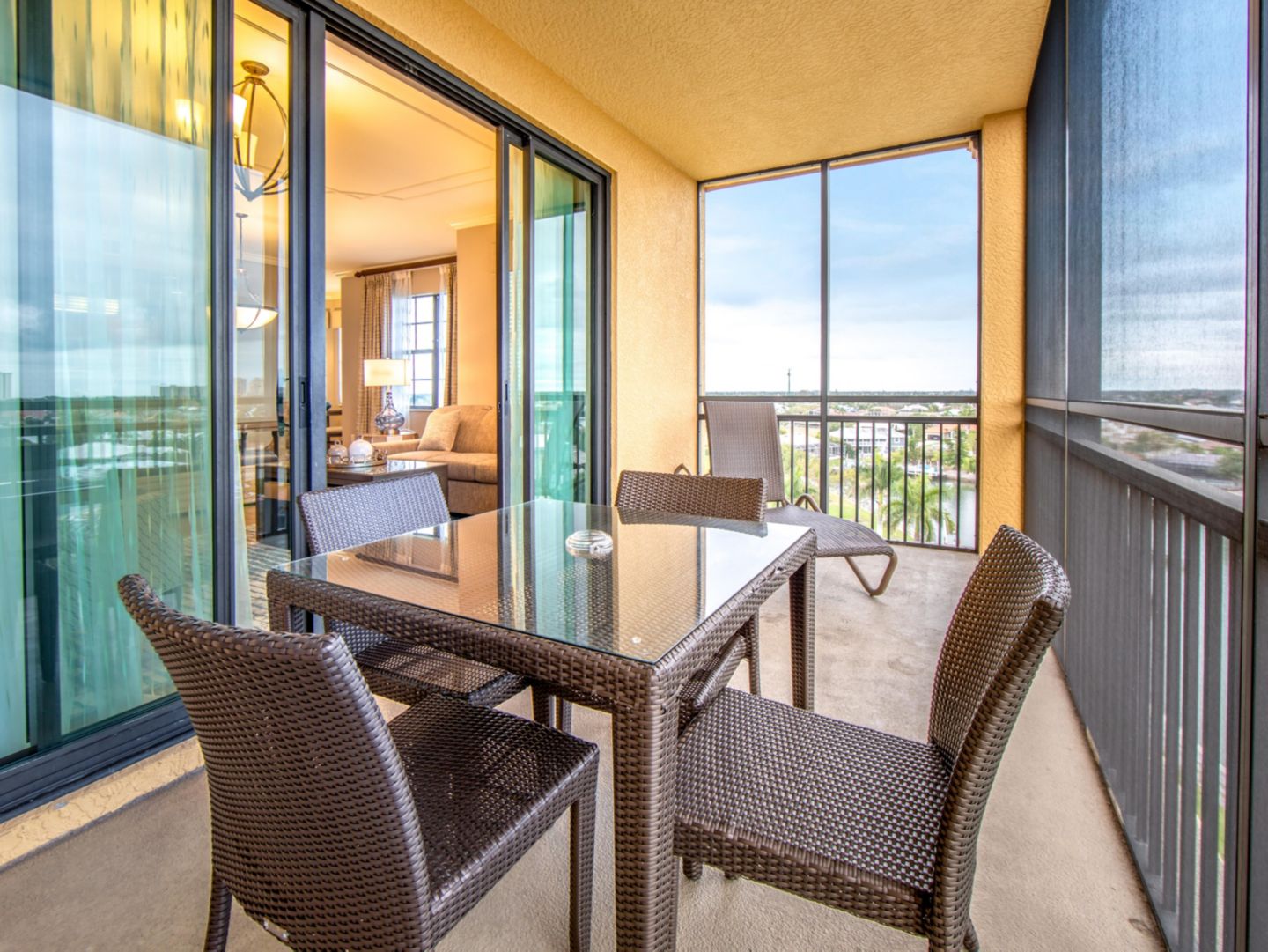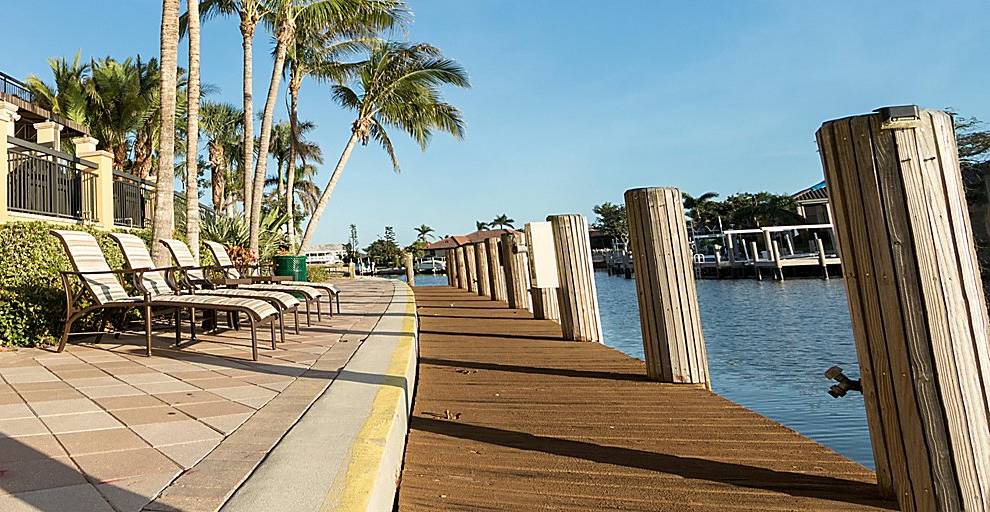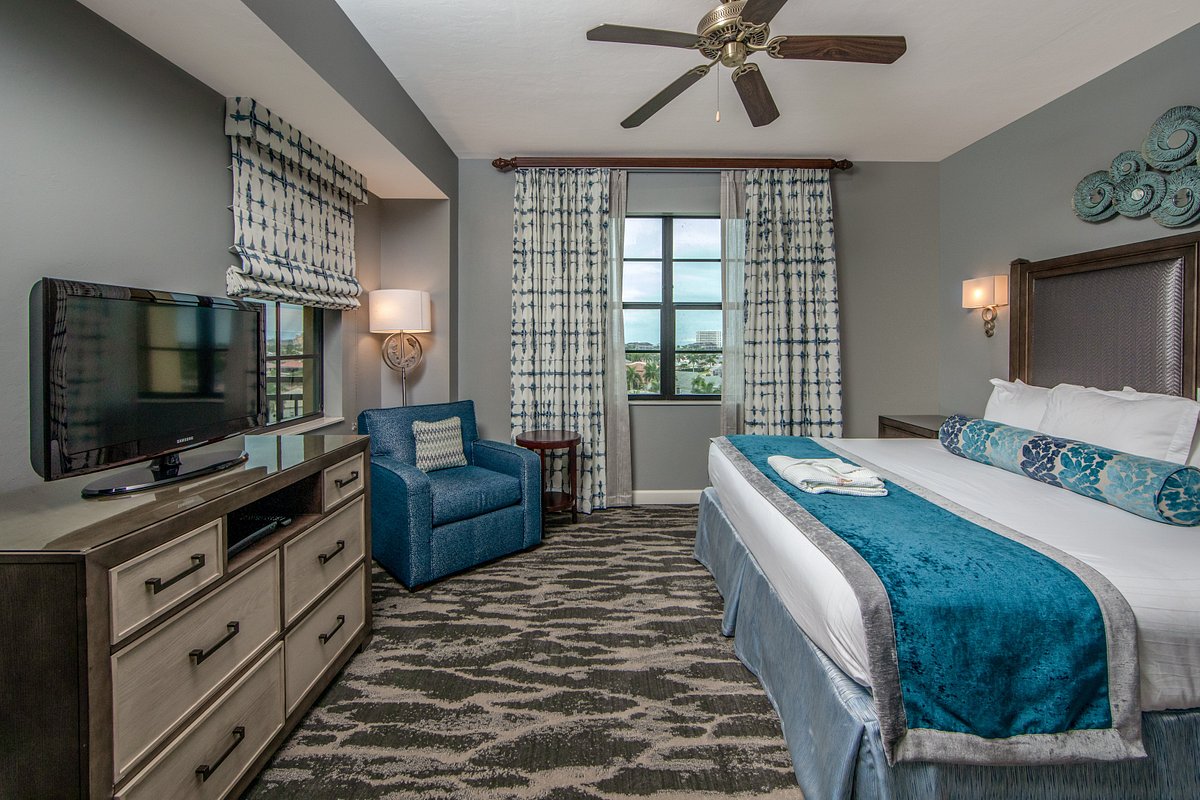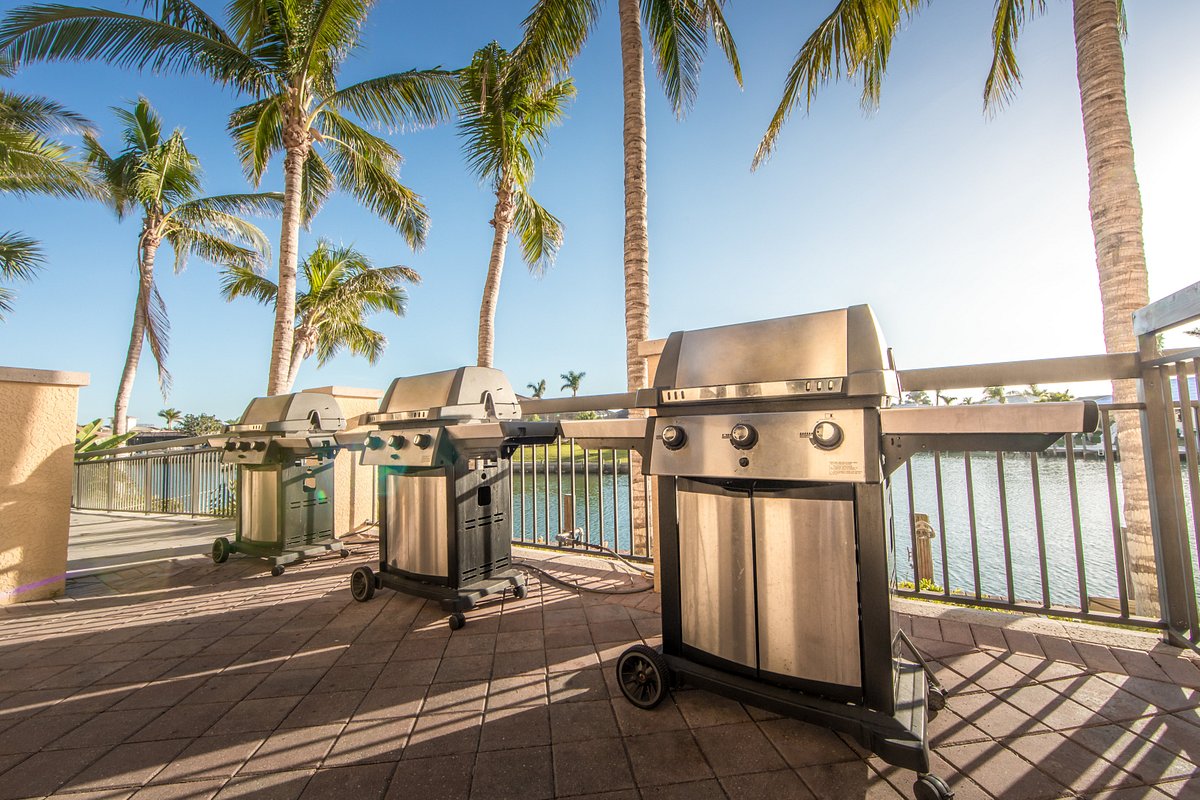 The Holiday Inn Club Vacations Sunset Cove Resort masterfully weaves together comfort, convenience, and fun-filled activities, making it an excellent choice for a family getaway. It embraces its guests with warm hospitality and a relaxed atmosphere, creating a backdrop for making lasting memories on the beautiful Marco Island. Whether it's for a quick weekend escape or a long, restful vacation, this resort offers an enriching, enjoyable stay for all.
4. The Pearl Hotel, Rosemary Beach
4-star - 63 Main St, Rosemary Beach, FL 32461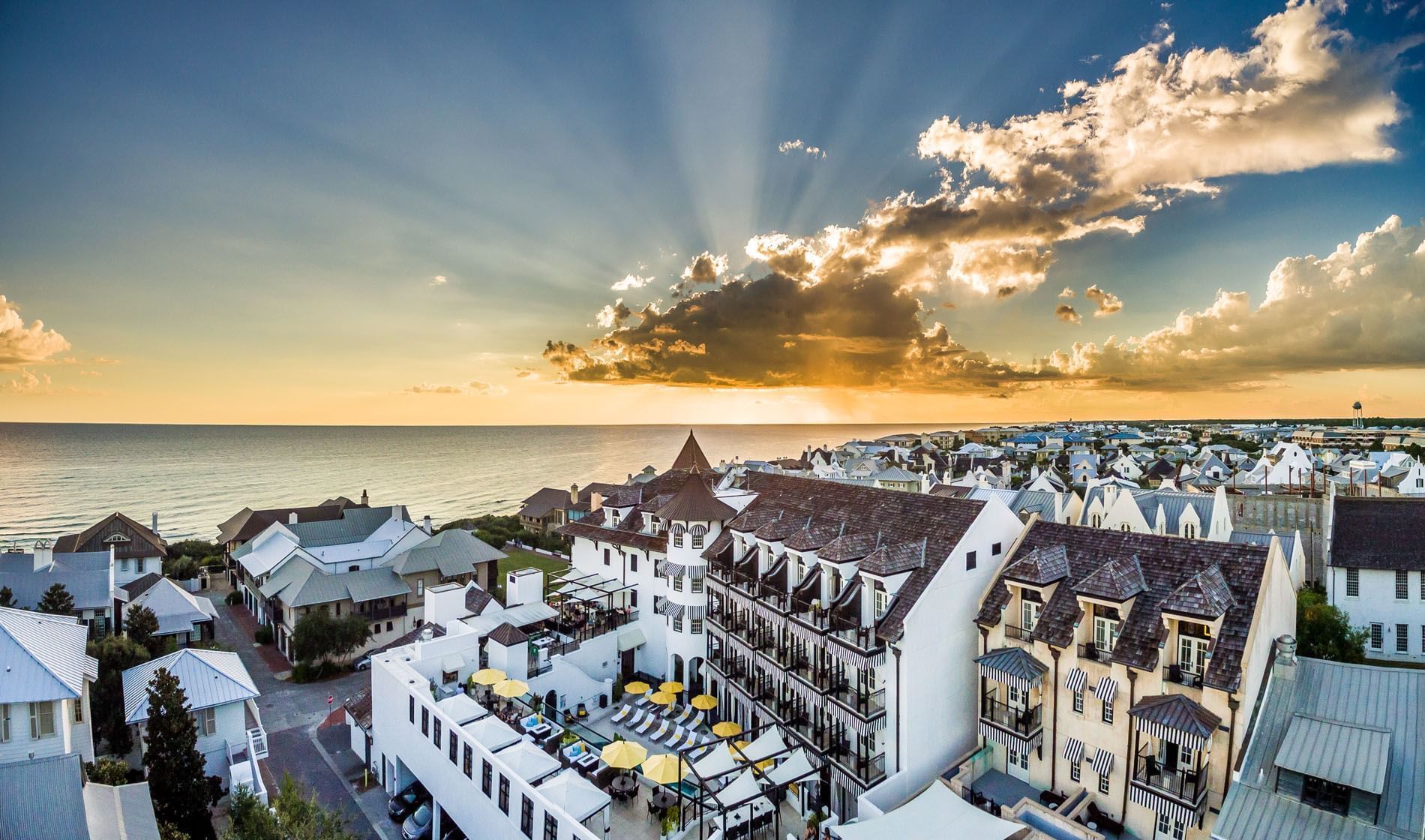 My arrival at The Pearl was marked by the striking black-and-white decor, a theme that extended to the rooms, creating a chic, contemporary aesthetic. The resort maintains a private beach, an intimate expanse of white sand and turquoise waters. It's a tranquil haven that offers the comfort of exclusivity and an idyllic backdrop for a sun-soaked vacation.
The hotel smartly integrates technology in each room to elevate the guest experience. The virtual concierge service, accessed via an in-room iPad, stood out as an impressively modern feature. It made arranging dinner reservations, scheduling spa appointments, or organizing local tours a breeze. An Apple TV, paired with a large-screen HDTV, provided a vast selection of entertainment at my fingertips. This fusion of luxury and technology created an environment where convenience and comfort are the priorities.
Speaking of comfort, the well-equipped spa at The Pearl was the epitome of tranquillity and rejuvenation. Offering a range of treatments from massages to facials, the spa provided a serene escape from the hustle and bustle. Each spa experience was a journey towards relaxation and self-pampering, leaving me feeling revitalized and refreshed.
The Pearl Hotel's commitment to a high standard of service was evident in all aspects of my stay. From the helpful staff who went above and beyond to ensure my comfort, to the meticulous attention to detail in the rooms, the hospitality was nothing short of exceptional.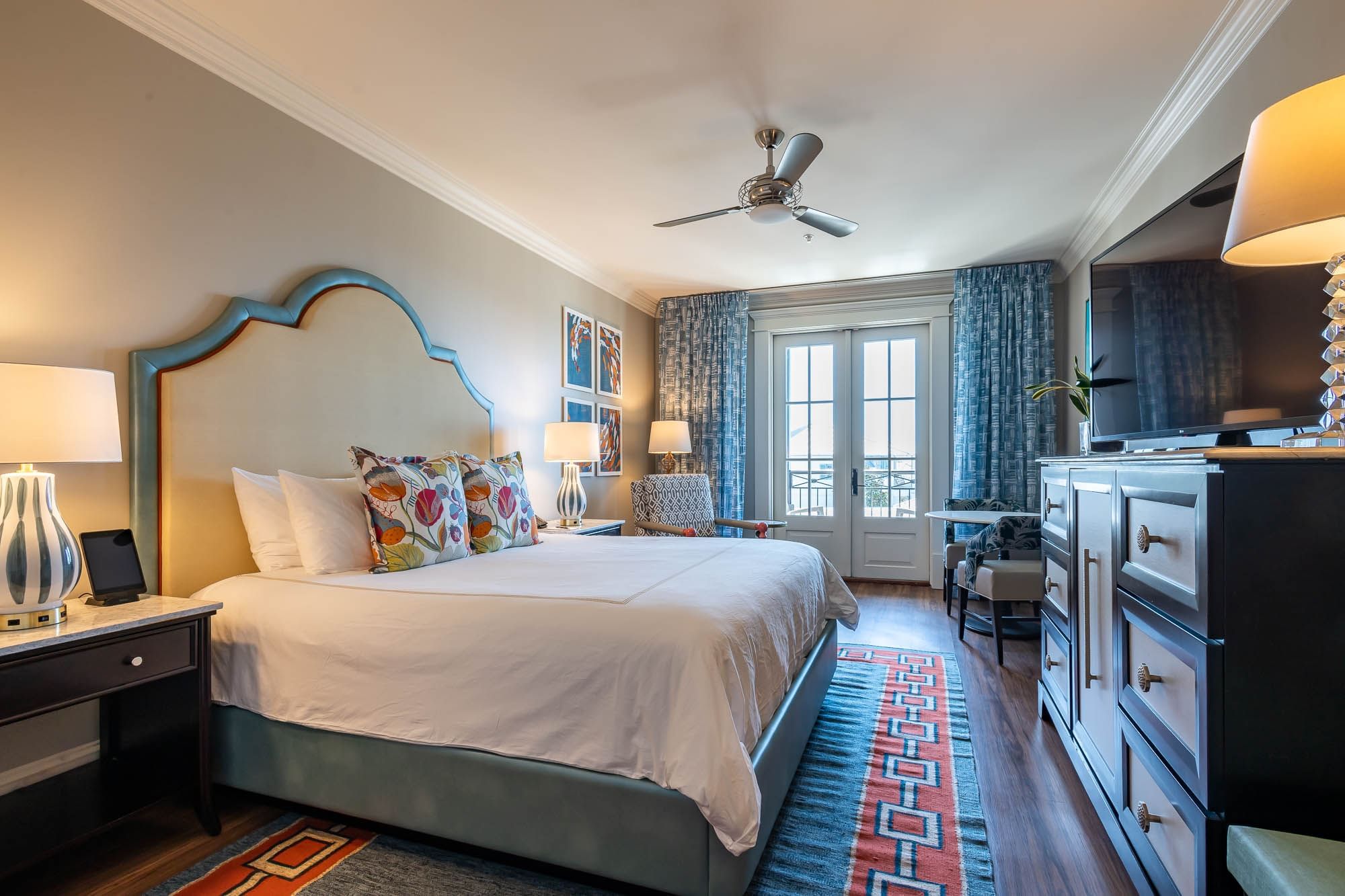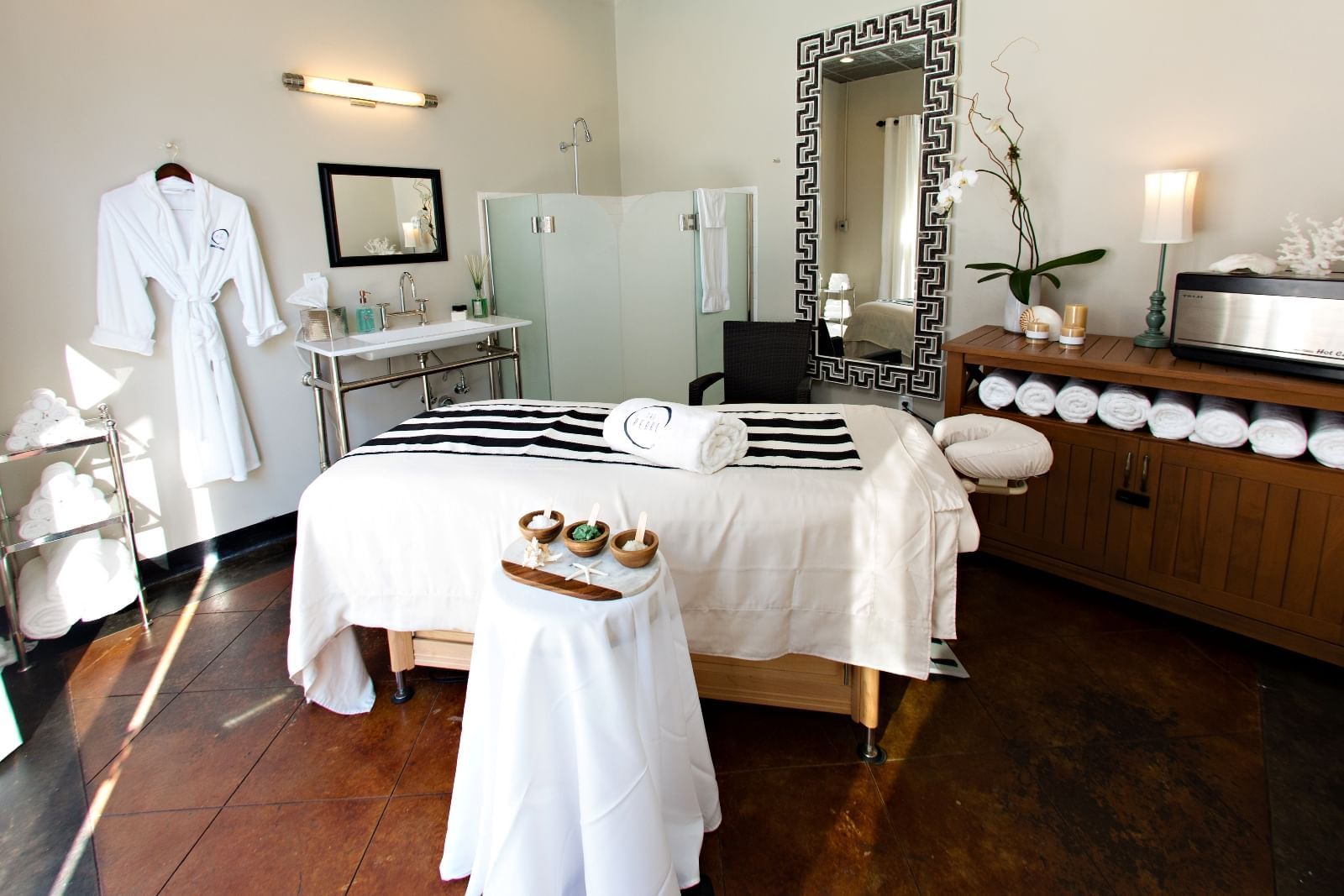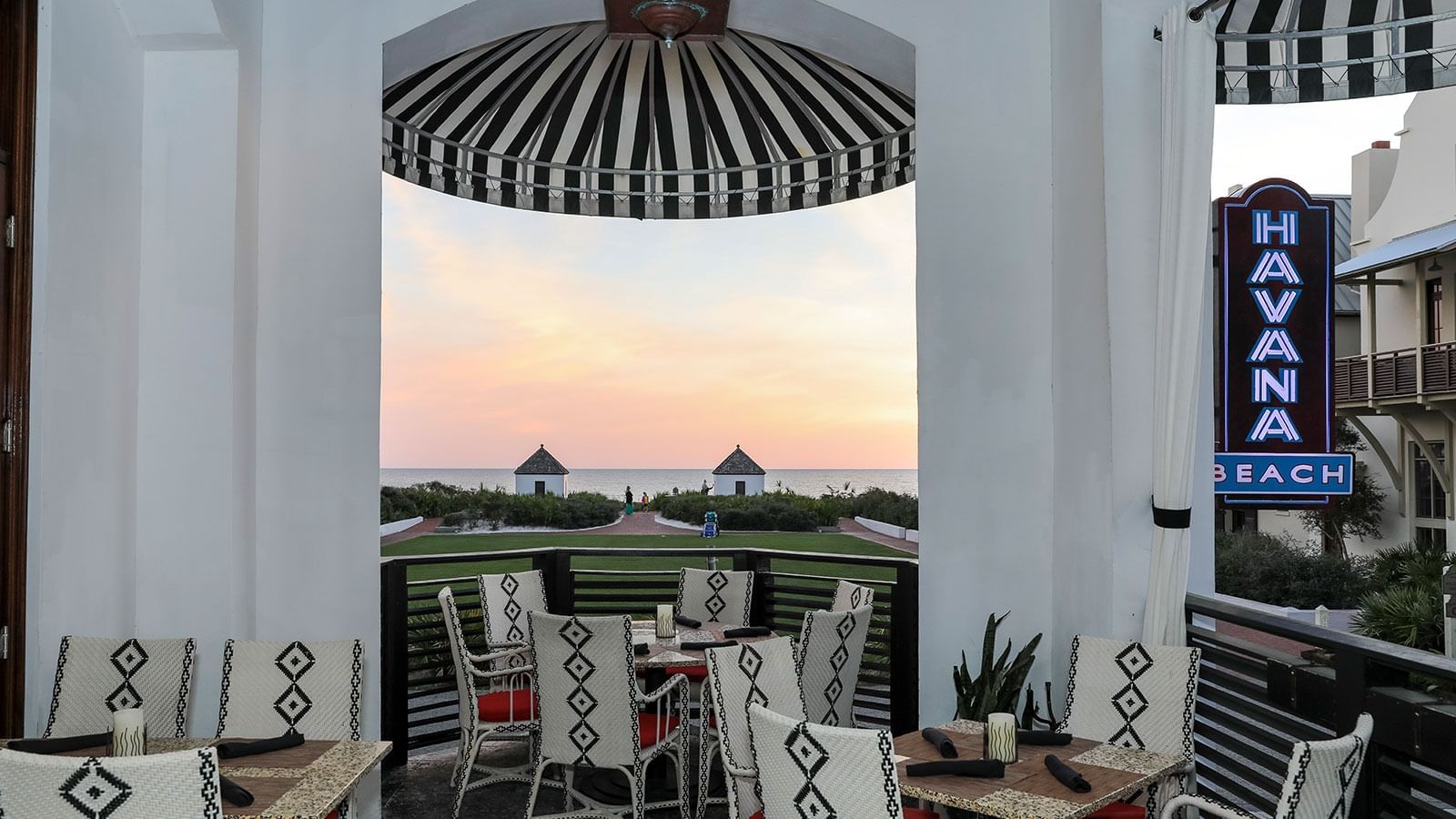 The Pearl Hotel has truly mastered the art of marrying technology with classic luxury. It's a place where relaxation meets innovation, creating a unique and memorable guest experience. Whether you're a tech-savvy traveler looking for a modern luxury experience or seeking a tranquil beach getaway, The Pearl Hotel offers the best of both worlds.
5. The Henderson Beach Resort & Spa, Destin
4-star - 200 Henderson Resort Way, Destin, FL 32541, United States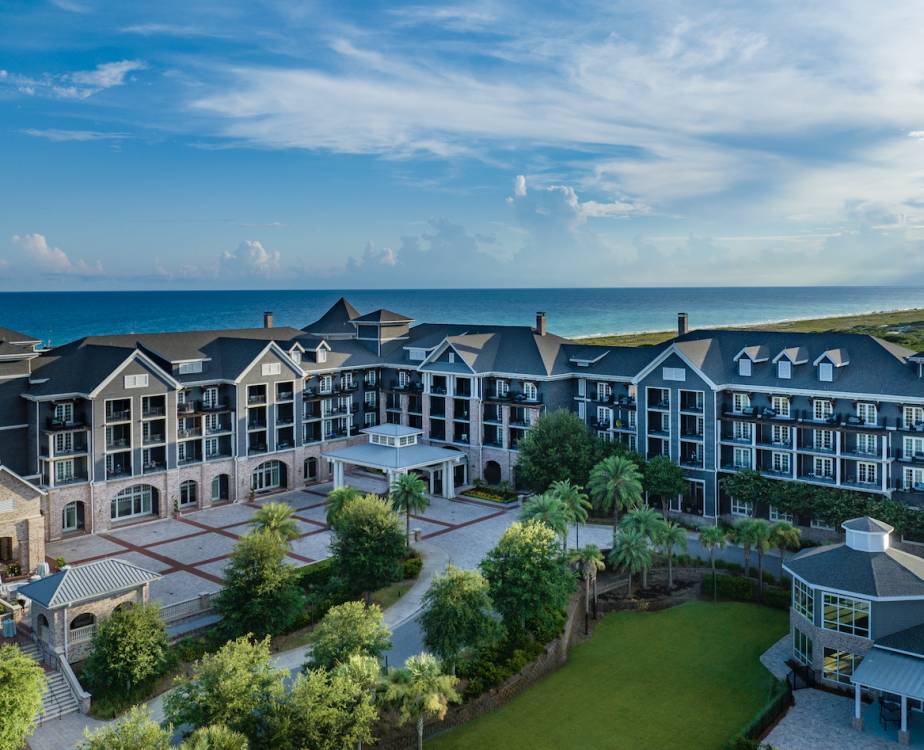 The Henderson Beach Resort & Spa. It's a place where luxury meets the casual comfort of a coastal retreat, creating an atmosphere that is both family-friendly and a haven for relaxation.
From the moment I arrived at The Henderson, I was struck by its welcoming vibe. Its pet-friendly policy was a pleasant surprise, a testament to the resort's inclusive approach and commitment to ensuring a memorable stay for all family members, including the four-legged ones!
One of the resort's most attractive features is its multiple pools. The adults-only pool and hot tub were an oasis, offering an idyllic spot to relax and soak up the Florida sun. The family pool was equally impressive, buzzing with cheerful laughter and joyous splashes, a perfect setting for fun-filled family time.
Adding to its family-friendly appeal is "Poppy's Club", a specially designed kids' club that ensures the little ones are well entertained while the adults can steal away some time for themselves. Whether it's enjoying a spa treatment, lounging by the pool, or exploring the local attractions, parents can rest assured that their kids are having a great time under the watchful eyes of the club's experienced staff.
The dining experiences at The Henderson were an absolute delight. The resort's sushi restaurant was outstanding, serving up an array of delicately crafted sushi that was both visually stunning and bursting with fresh flavors. Another memorable meal was at the Horizons Bar, where the service was nothing short of exemplary. Their mouth-watering burger and fries were a standout, while the delectable, healthy salad with perfectly cooked salmon was an excellent option for those seeking lighter fare.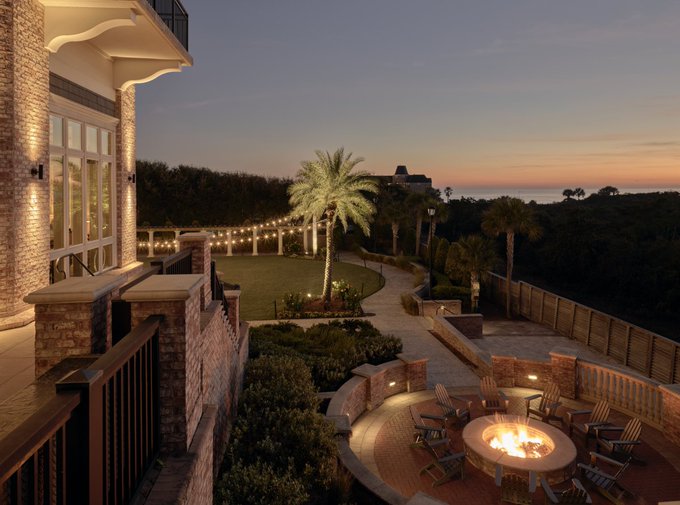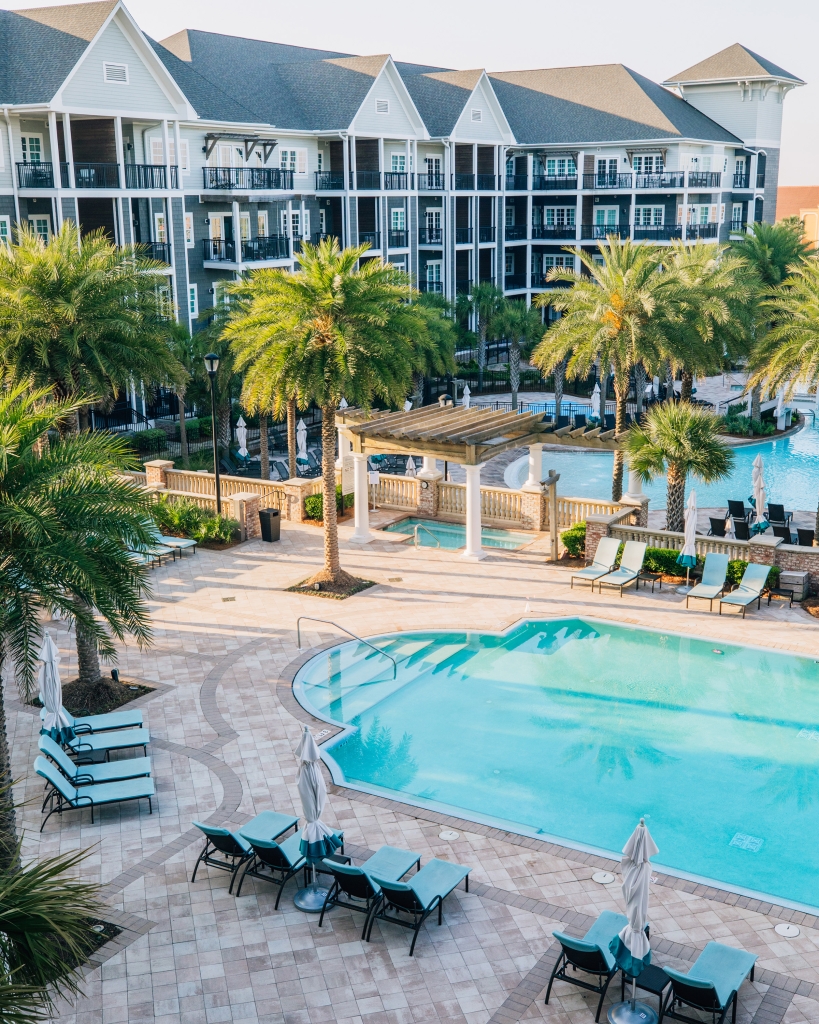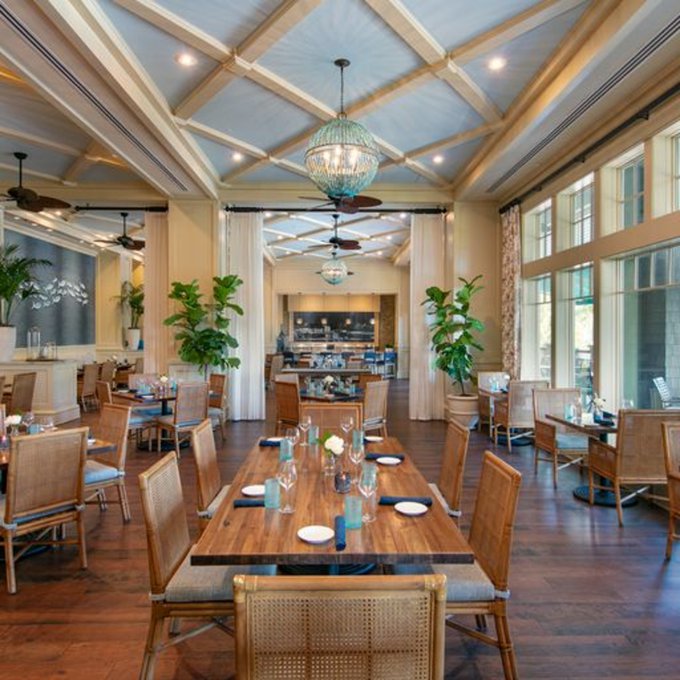 The Henderson Beach Resort & Spa truly encapsulates the essence of a luxury family vacation. It cleverly merges a variety of amenities and activities designed for both adults and children, without compromising on its commitment to luxury and excellent service. Whether you're a family seeking a fun-filled beach vacation or a couple looking for a romantic beachfront retreat, The Henderson has something to offer everyone. With its fantastic location, superb amenities, and warm hospitality, it's a shining beacon of luxury on Florida's beautiful west coast.
6. The Ritz-Carlton, Naples
5-star - 280 Vanderbilt Beach Rd, Naples, FL 34108, United States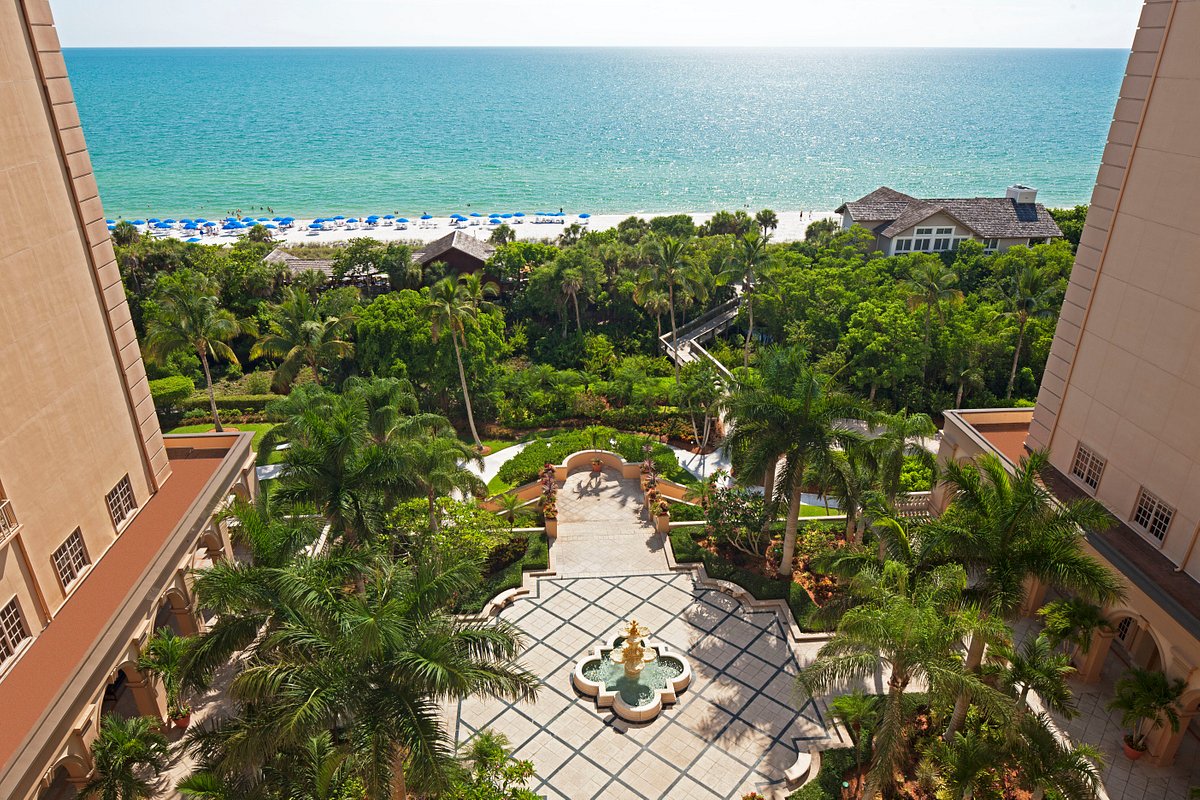 In the realm of luxury hospitality, The Ritz-Carlton brand is synonymous with unrivalled refinement and bespoke service. Nestled on the sun-kissed shores of Naples, their 5-star resort here is no exception, blending opulence and comfort with a hefty dose of Floridian charm.
At The Ritz-Carlton, Naples, the stunning vistas of the Gulf of Mexico play a central role in the resort's allure. Whether you're lounging by the adults-only pool or relaxing on your private balcony, these panoramic views are a constant reminder of the natural beauty that surrounds the resort.
Accommodations here are a testament to the Ritz-Carlton's commitment to elegance. Each room boasts a marble bathroom that exudes a sense of luxury and sophistication, offering a spa-like retreat within your own living space.
Families visiting the resort will be pleased to find a range of amenities dedicated to their little ones. A kids' splash area and a video games room provide ample entertainment for younger guests, ensuring that their vacation is as enjoyable and engaging as that of their parents.
One of my favourite amenities was the complimentary shuttle service to the Ritz-Carlton Golf Resort, just a short ride away. Here, I found myself drifting along the lazy river, losing track of time in this serenely joyous setting.
In keeping with the brand's attention to detail, the resort offers thoughtful touches throughout your stay. By the pool, for instance, guests are treated to ice-cold, fruit-enhanced water - a refreshing treat during a day in the Florida sun. This was particularly delightful after a visit to the hotel's state-of-the-art gym, which is equipped with an impressive array of equipment, including popular Peloton bikes. The provision of water and fresh fruit in the gym was another appreciated detail, underscoring the Ritz-Carlton's dedication to guest comfort and well-being.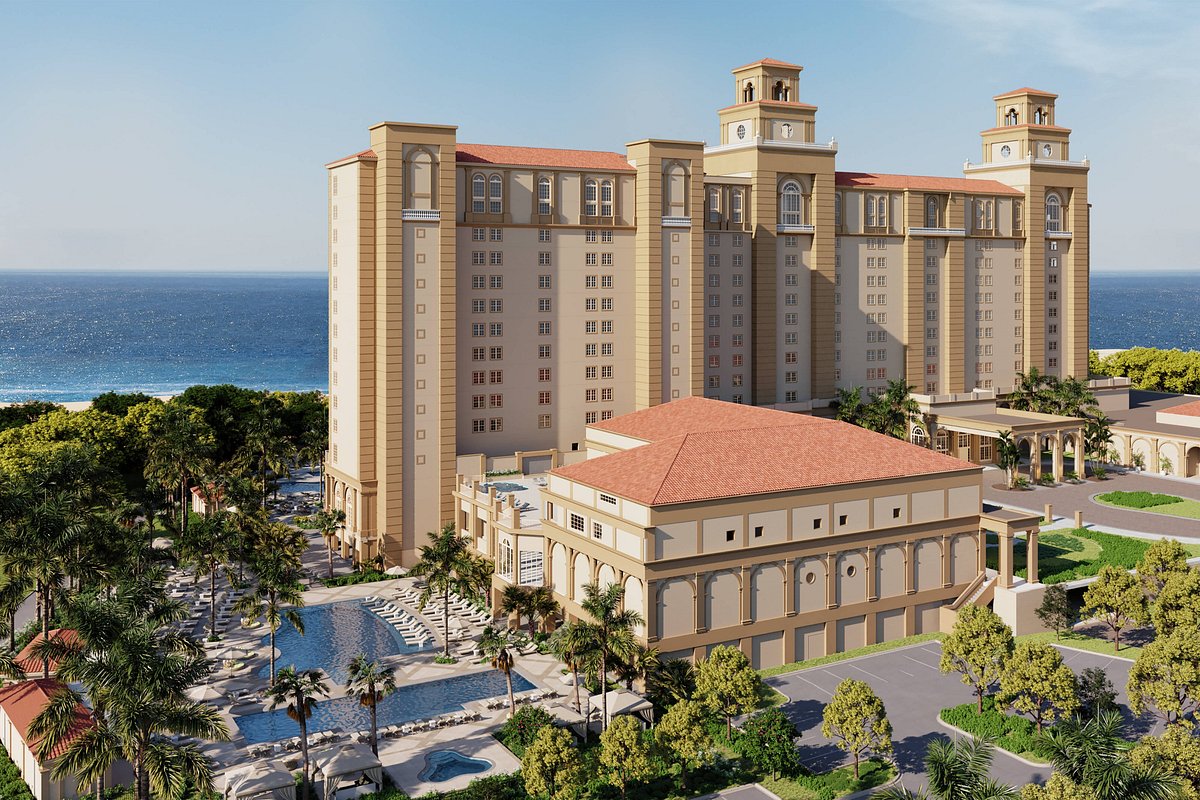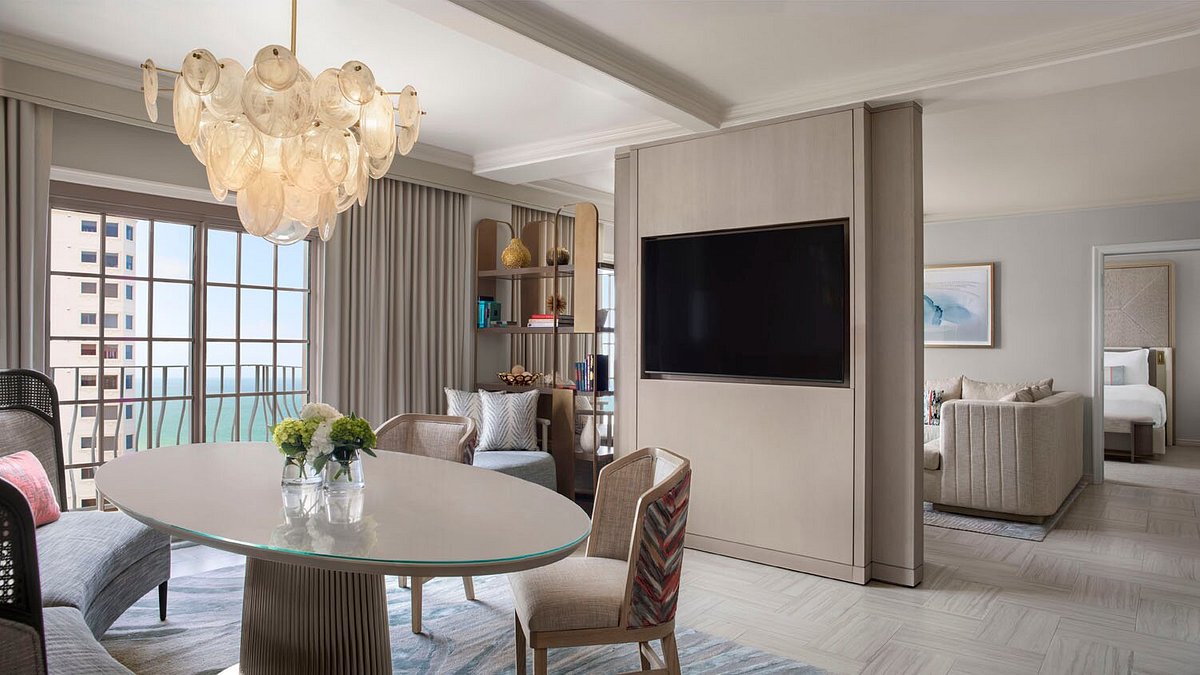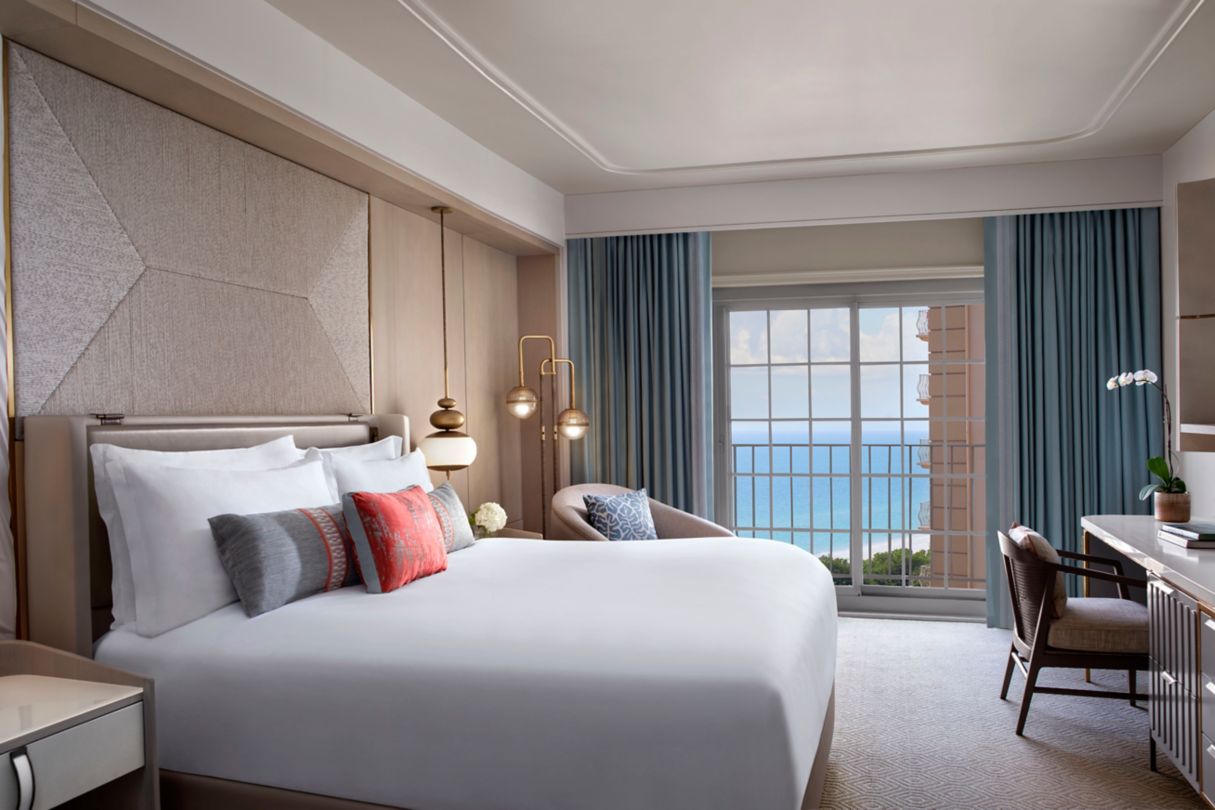 The Ritz-Carlton, Naples goes above and beyond to create an ambience of unmatched luxury and relaxation. It effortlessly combines a serene beach setting with a wealth of amenities designed for both adults and children. The result is a resort experience that is refined, elegant, and utterly unforgettable, reinforcing its reputation as one of the best luxury destinations on Florida's west coast.
7. Sandpearl Resort, Clearwater Beach
4-star - 500 Mandalay Ave, Clearwater Beach, FL 33767, United States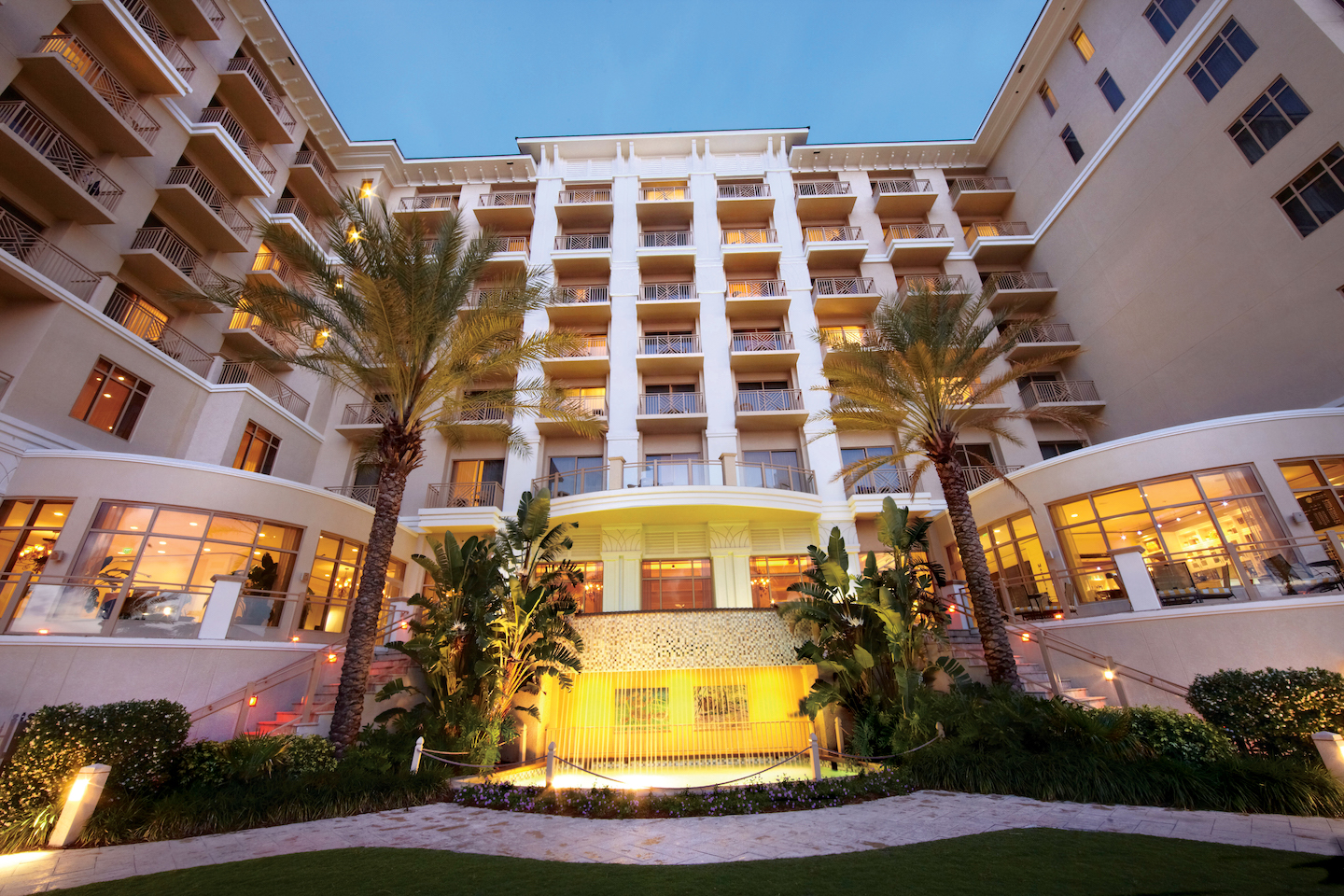 From the first sip of the welcome Mimosa at check-in to the last bite of the nightly chocolates, my stay at the Sandpearl Resort in Clearwater Beach was defined by a distinct blend of luxury and laid-back charm. It's clear why this gem on Florida's west coast has earned a reputation as a family-friendly sanctuary that doesn't skimp on elegance.
The resort's private white sand beach was my personal slice of paradise. Each day, I relished the opportunity to bask in the Floridian sun, the azure waters of the Gulf playing a symphony of waves in the background. The beachside servers ensured that my beach experience was not just relaxing, but also indulgent. A chilled cocktail or a light snack was never more than a request away.
So don't overlook the pristine beauty of Clearwater Beach, with its crystal-clear waters, during your stay at this resort. The shimmering sands and radiant shoreline create an unmissable experience for every visitor.
As someone who values self-care, I couldn't resist the allure of the full-service spa. Here, I surrendered to the skillful hands of the therapists, their expertly administered treatments breathing tranquility into my body and mind. The deep tissue massage was particularly restorative, a perfect antidote to the stresses of everyday life.
A standout experience during my stay was dining at the resort's 4-Diamond restaurant. Every meal was a celebration of local ingredients and culinary creativity, the dishes as visually pleasing as they were delightfully flavorful.
The Sandpearl proved that it truly understands the meaning of family-friendly luxury. With an array of fun activities from s'mores roasting to movie nights by the pool, I was charmed by the resort's commitment to creating memorable experiences for its younger guests.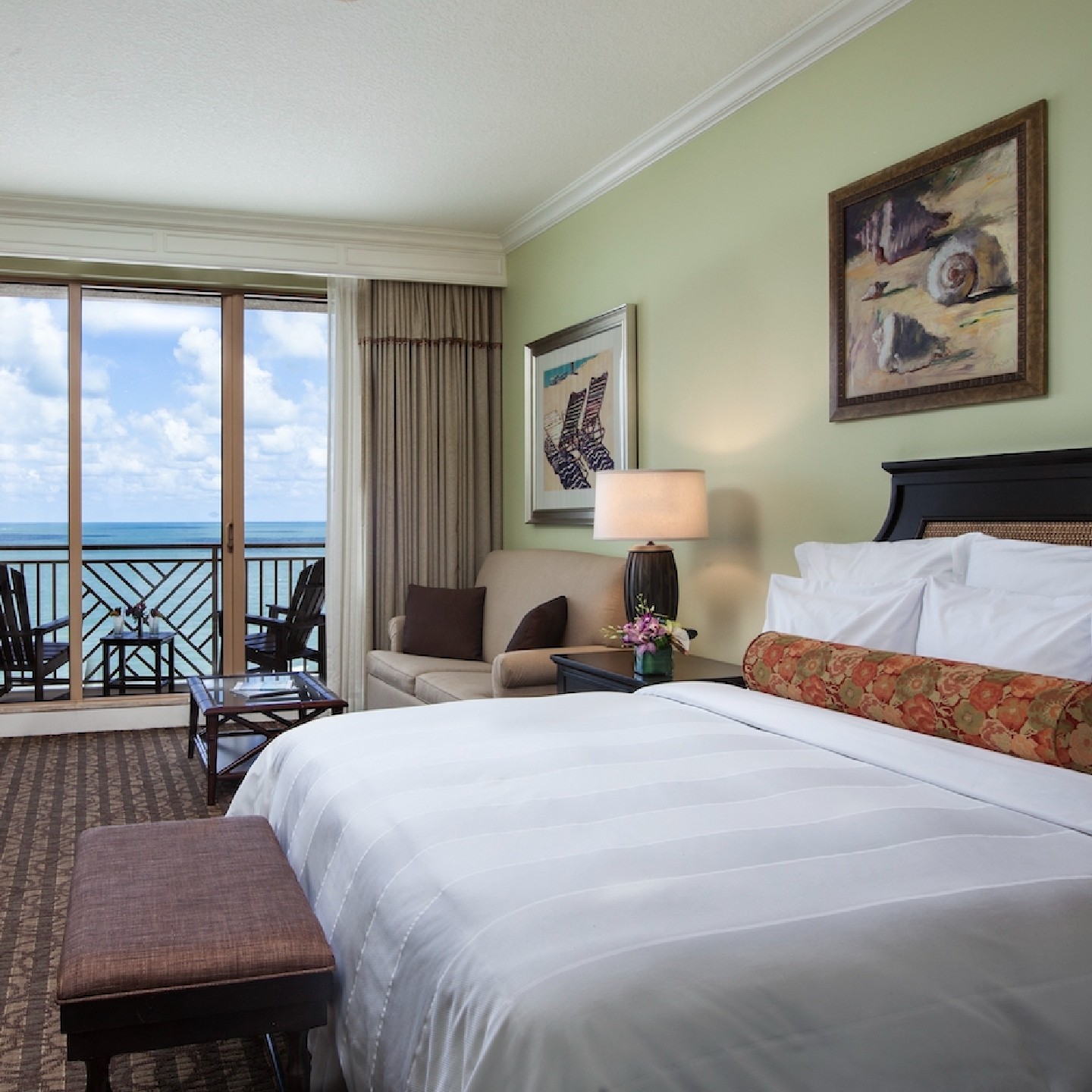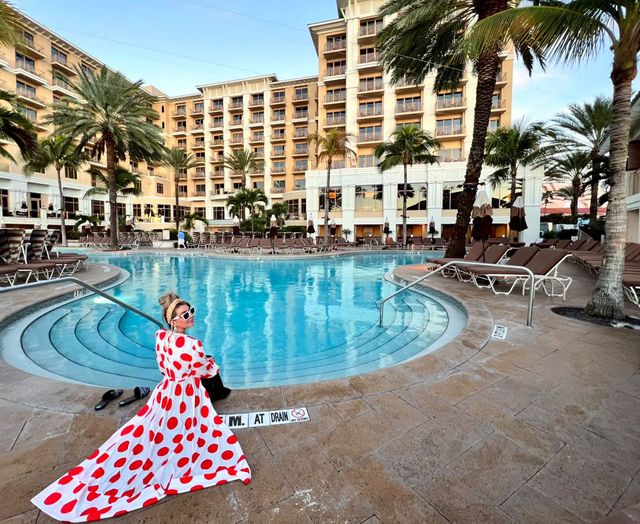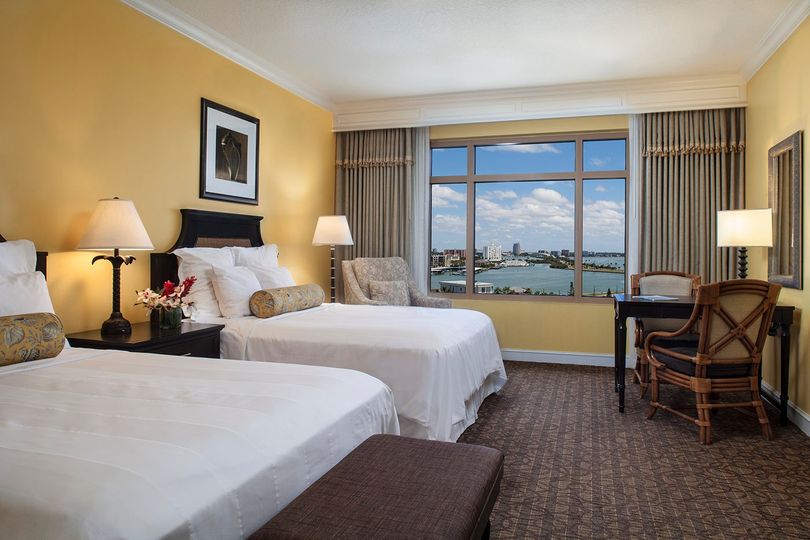 This west coast wonder masterfully combines the essence of a beachside retreat with the hallmarks of a luxury resort. It's a place where you can lose yourself to the serenity of the sea, indulge in the finest comforts, and create unforgettable family memories with your kids.
8. Hilton Marco Island Beach Resort and Spa, Florida USA
4-star - 560 South Collier Boulevard, Marco Island, FL 34145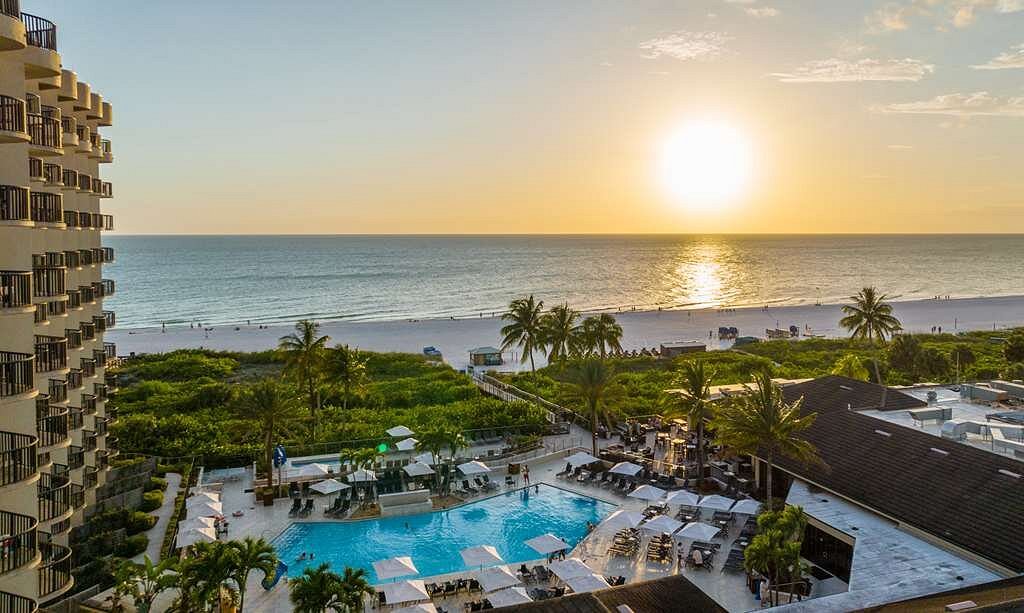 The Hilton Marco Island Beach Resort and Spa. Nestled along the stunning white-sand coastline, the resort immediately captivated me with its laid-back elegance and great amenities.
The Marco Island lifestyle is all about basking in the sun and savouring the beauty of the outdoors, and the resort's giant pool was a testament to this. Not just enormous, the pool was also impressively designed, serving as a cool, refreshing oasis in the heart of the hotel. Whether I was taking a leisurely dip or lounging poolside, it quickly became one of my favourite spots at the resort.
Despite being thoroughly swept away by the breezy island life, my fitness regime did not take a back seat, thanks to the resort's well-equipped Fitness Center. I found everything I needed for a complete workout, from cardio machines to weights, ensuring that I didn't miss a beat on my fitness journey.
The resort's room refresh policy was an interesting feature. Though a full cleaning service was only provided for stays of 5+ nights, my room was refreshed daily. This included bed-making, towel changes, and a replenishment of water bottles – just enough to keep the room comfortable and tidy.
My mornings at the Hilton Marco Island started on a delightful note with the breakfast buffet. It was a feast that catered to every palate, with a wide variety of options from classic breakfast staples to innovative culinary creations. Each bite was an explosion of flavor, fueling my body for a day filled with fun and exploration.
Stepping out onto my room's balcony, I was greeted with an awe-inspiring view of the beach and the Gulf. These spectacular vistas, visible right from the comfort of my room, added a whole new dimension to my island getaway.
When not in the water, I found myself hanging out under an umbrella in a lounge chair, relishing the bliss of beach life.
Adding to the fun quotient were the poolside games. A friendly round of ping pong soon turned into a spirited competition, a testament to the vibrant, communal atmosphere that the Hilton Marco Island fosters.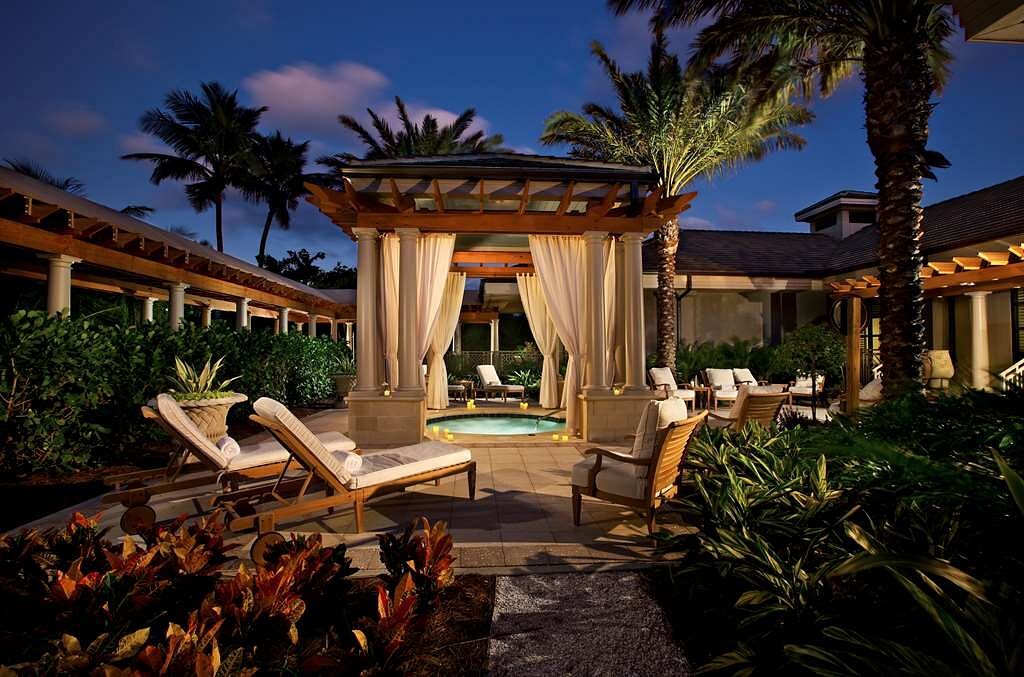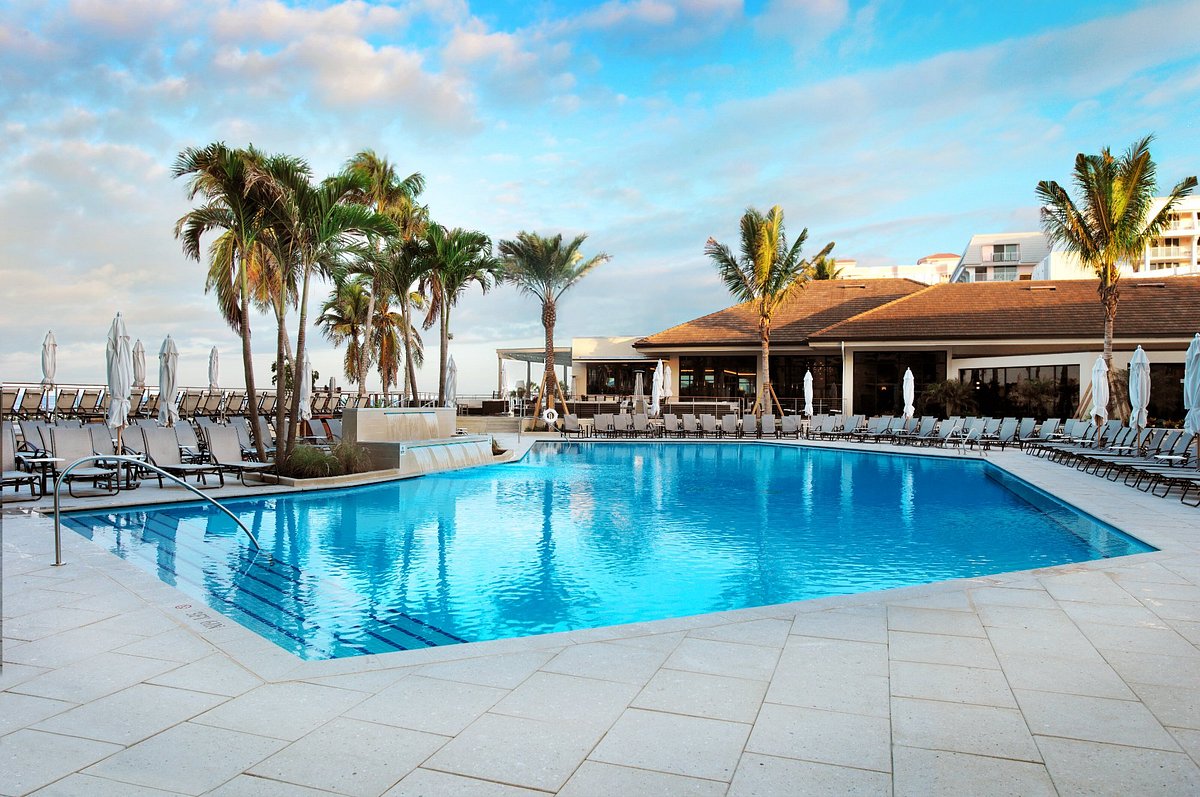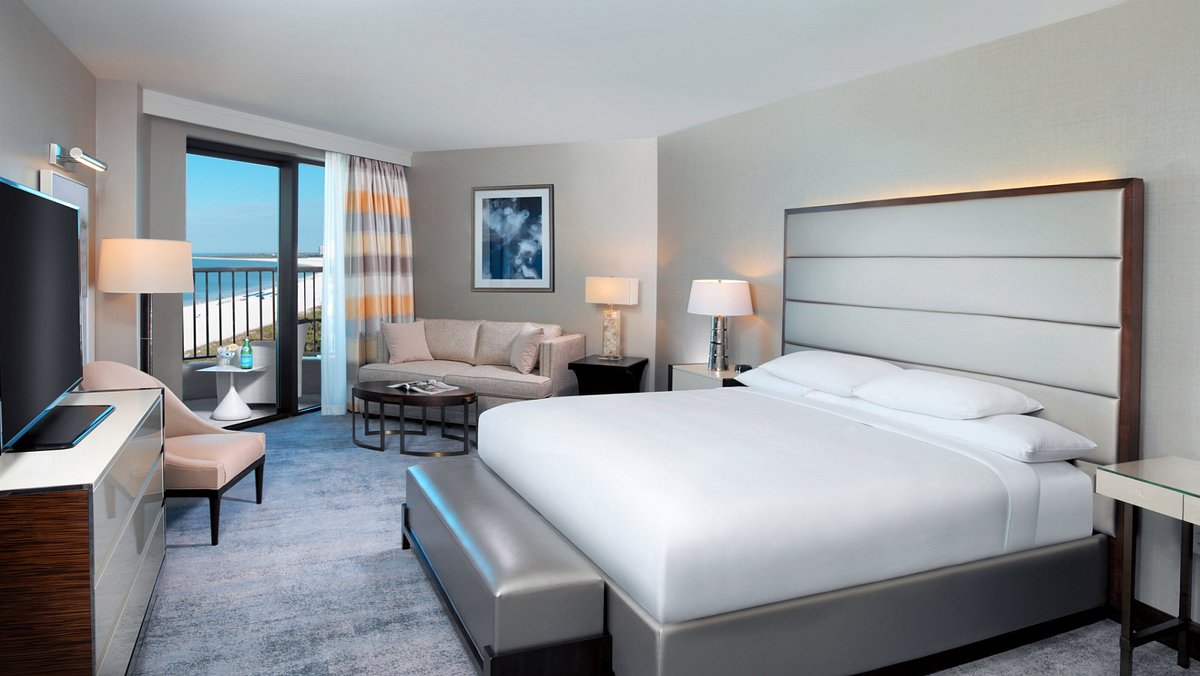 My stay at the Hilton Marco Island Beach Resort and Spa was a seamless blend of relaxation, adventure, and luxury. The resort effortlessly encapsulated the spirit of Marco Island, offering a getaway that was as exciting as it was indulgent. With its thoughtful amenities, mouthwatering culinary offerings, and stunning views, the Hilton Marco Island offered an unforgettable slice of paradise on Florida's west coast. The Hilton Marco Island Beach Resort has achieved recognition as a top spot on the TripGazer list of the best Hilton beach resorts in Florida.
Post Last Updated