Texas Street Busan South Korea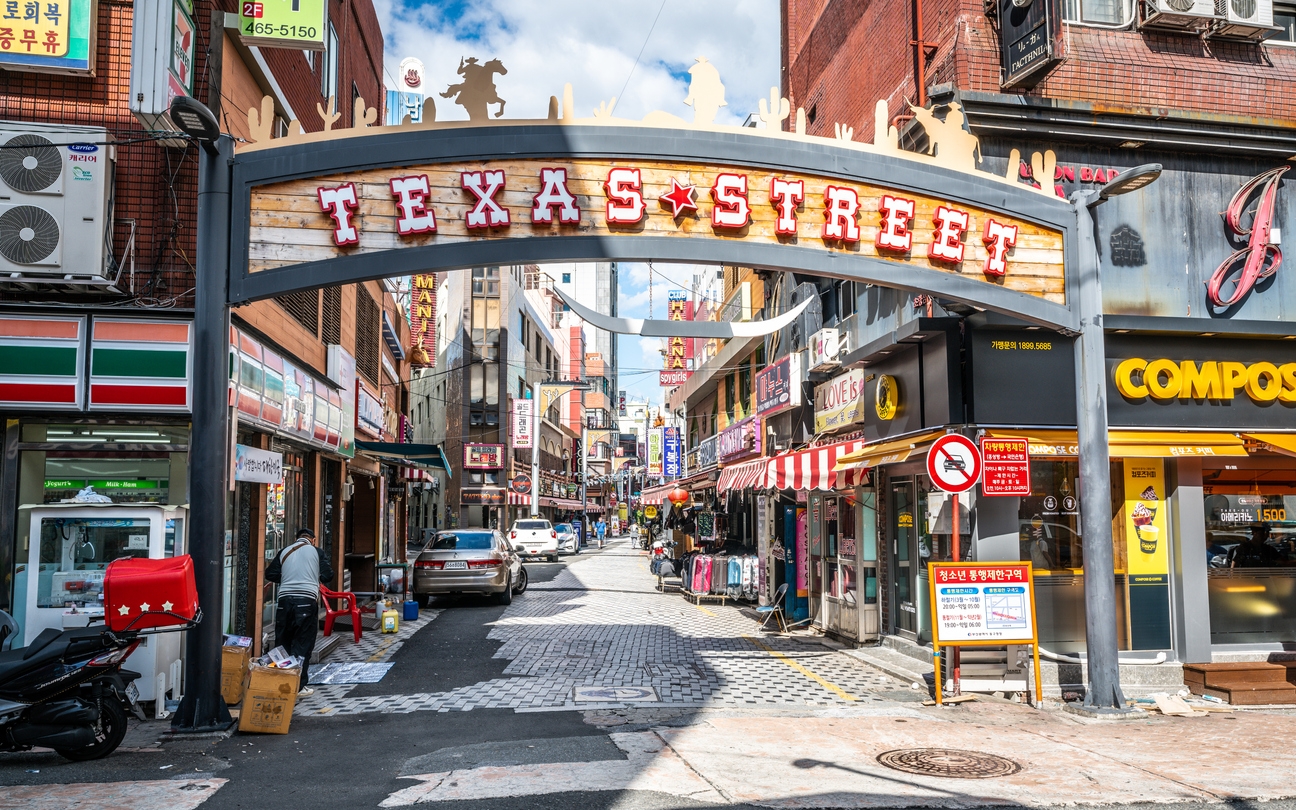 Located strategically between the Port of Busan and Busan Station, Texas Street is a fascinating stretch of urban space that provides a unique insight into the cultural evolution of Busan. If you're planning a visit or just curious, here's what you should know.
The Birth of Texas Street History
Why "Texas" in Busan? The name dates back to the Korean War. As the story goes, American troops, many of whom hailed from Texas, frequented this area during their downtime. Recognizing a business opportunity, local shops and eateries began catering to the tastes and preferences of these soldiers. Over time, this area became synonymous with American GIs and adopted the moniker Texas Street.
Right next to Texas Street, you'll find Busan's vibrant Chinatown, easily identifiable by its red archways. The establishment of Chinatown predates Texas Street, originating when Busan's port opened to international trade in the late 19th century. This brought a significant influx of Chinese immigrants, who, over generations, enriched the area with their culture, cuisine, and craftsmanship.
Is Texas Street Dangerous?
South Korea is lauded as one of the safest countries globally, and Busan is no exception. That said, like in any popular tourist spot worldwide, there are certain precautions every traveler should consider. While exploring Texas Street, be aware of your belongings. Some visitors have mentioned incidents of pickpocketing or occasional aggressive solicitations, particularly during nighttime. A little vigilance can ensure that your experience remains positive and uninterrupted.
Conclusion
While Busan offers iconic attractions like the Haeundae Beach, the combination of Texas Street and Chinatown gives you a unique blend of global influences right in the heart of the city. As you stroll through these streets, you can experience a fusion of Korean, American, and Chinese cultures, all within a few blocks.
---
Post Last Updated