Is Haeundae Beach the Best Beach in South Korea?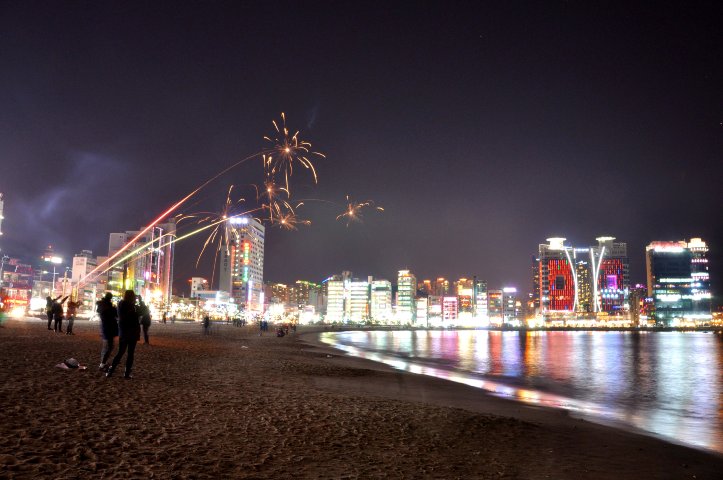 Haeundae Beach is the most famous beach and is widely regarded as one of the best beaches in South Korea. Situated in the southeastern metropolis of Busan, the beach spans approximately 2 kilometers and provides ample room for tourists to bask in the sun, swim, and partake in numerous water activities.
Additionally, plenty of facilities are available, including showers, changing rooms, and various beachside cafes and restaurants. During peak season, Haeundae can get quite crowded, but it is still a must-visit destination for those looking to enjoy the beachside atmosphere and stunning natural beauty. Whether you are a local or a tourist, Haeundae Beach is definitely worth a visit.
What is Haeundae Beach known for?
One of the most notable things about Haeundae Beach is the sheer number of exciting festivals and events it hosts throughout the year. From the Busan Sea Festival to the Haeundae Sand Festival and the Busan Fireworks Festival, there's always something happening on this lively beach. If you're planning a trip during the summer months, you're in for a treat, as the beach comes alive with a festive vibe and a variety of exciting activities. Whether you're into water sports or just looking to relax with a good book, you'll find plenty to keep you entertained.
Of course, no beach vacation is complete without sampling the local cuisine, and Haeundae Beach has plenty of options to tantalize your taste buds. From fresh seafood caught that day to traditional Korean dishes, you're sure to find something that suits your palate. And if you're looking for something more international, don't worry – the beachfront cafes and restaurants offer a variety of global cuisines to choose from.
To summarize Haeundae Beach is known for its natural beauty, festivals and delicious food.
What is the most visited beach in South Korea?
Haeundae Beach in Busan holds the title of the most visited beach in South Korea. Attracting a remarkable 8.81 million visitors during the summer season, this beach is renowned for its scenic beauty, bustling atmosphere, and numerous nearby attractions. As a top destination for local and international travelers, Haeundae Beach remains a favourite choice for those seeking an unforgettable seaside experience.
What Visitors Say About Haeundae Beach?
Haeundae Beach in Busan, South Korea, is a top-rated destination that attracts visitors from around the world. Visitors praise the beach for its pristine white sand, clear blue waters, and lively atmosphere. The beach hosts various festivals and events throughout the year, including the Busan Sea Festival, Haeundae Sand Festival, and the Busan Fireworks Festival, providing plenty of opportunities for entertainment. The numerous restaurants and bars along the beachfront offer various delicious cuisines, making it an ideal spot for food lovers. Visitors also appreciate the thoughtful additions, such as the green plastic walkway for the temporary sand sculpture exhibit, as well as the availability of beach chairs and umbrellas for rent. Despite its popularity and occasional crowds, visitors highly recommend Haeundae Beach for its natural beauty, festive atmosphere, and all-around enjoyable experience.
---
Post Last Updated