The Best Yoga Mats For Travel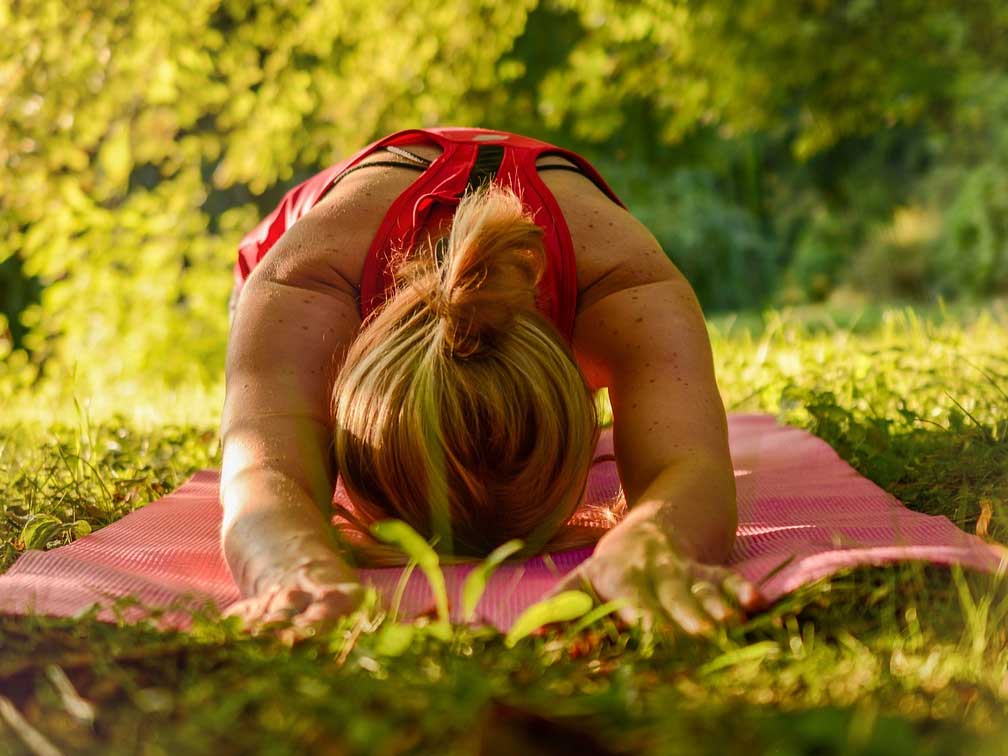 Taking your yoga practice on the go is a rewarding experience. There's nothing like a good morning stretch on the beach, in the mountains, or wherever you may be vacationing. These mats also make a wonderful gift for any yogi!
When shopping for a yoga mat that is suitable for transport, you want to find one that is lightweight, portable, and easily packed. Here are some of the best yoga mats for travel.
1. Yogo ULTRALIGHT FOLDING TRAVEL YOGA MAT - $62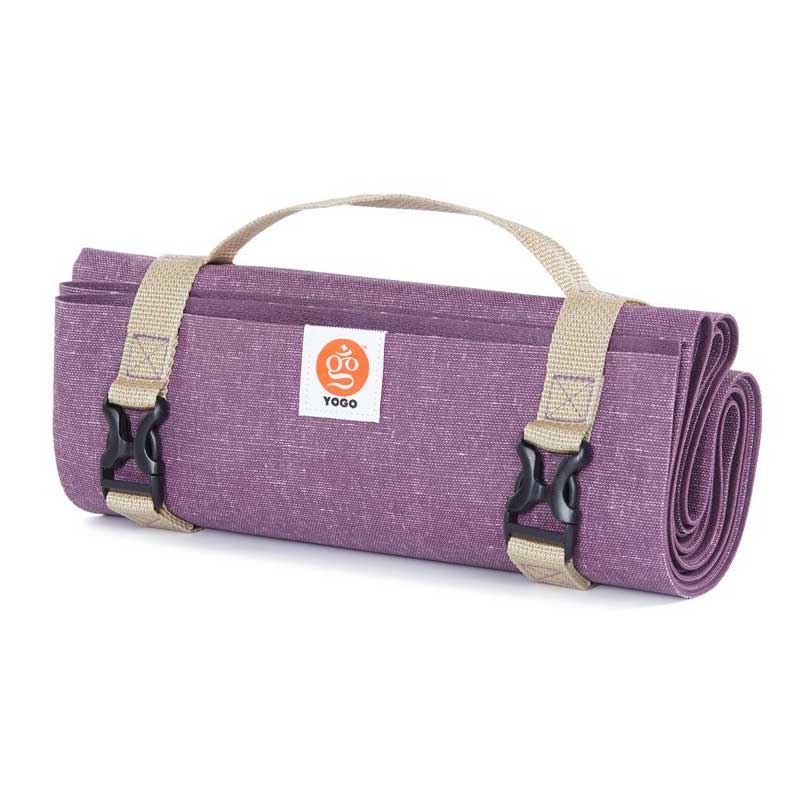 How cute is this compact yoga mat with attached straps? The clever travel-friendly design makes it perfect for transport. As an awesome bonus, the company plants one tree in Africa per mat sold! I'm also in love with all of the beautiful, eco-chic colors. YOGO has a great warranty on their products, so you can feel confident about purchasing this mat.
Weight: 2.1 lbs
Thickness: 1.5 mm
Dimensions: 68" x 24"
2. gaiam foldable yoga mat - $25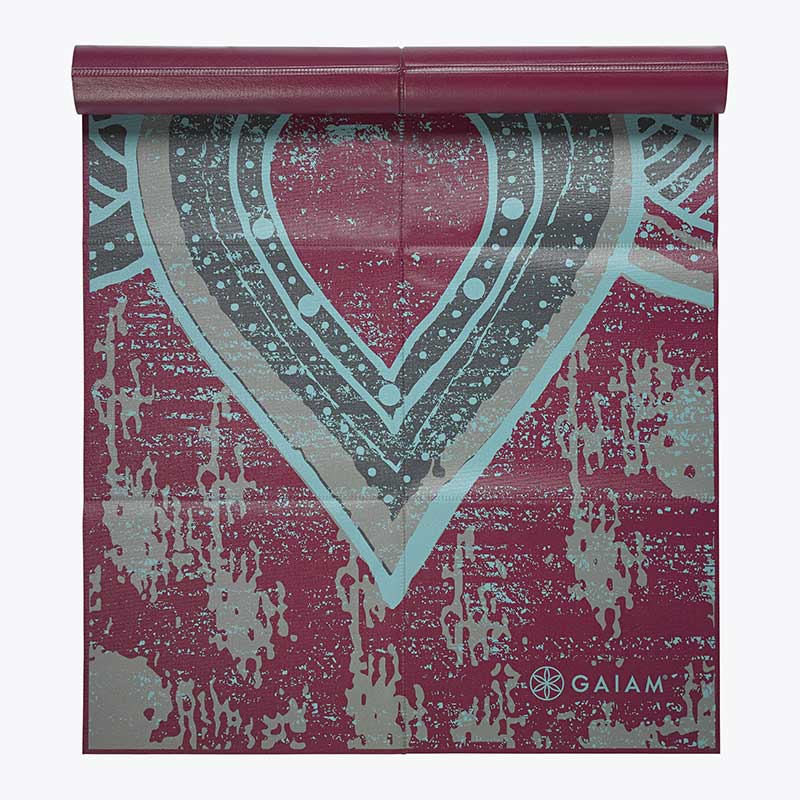 This foldable yoga mat by Gaiam fits perfectly compact in any carry-on or tote bag. It's a great mat for students or travelers who want to yoga on-the-go! This is an affordable option for those who may not travel that frequently, but would still like to have a portable mat on hand.
Weight: 1 lb
Thickness: 2 mm
Dimensions: 68" x 24"
3. Manduka eKo Superlite Travel Yoga Mat - $44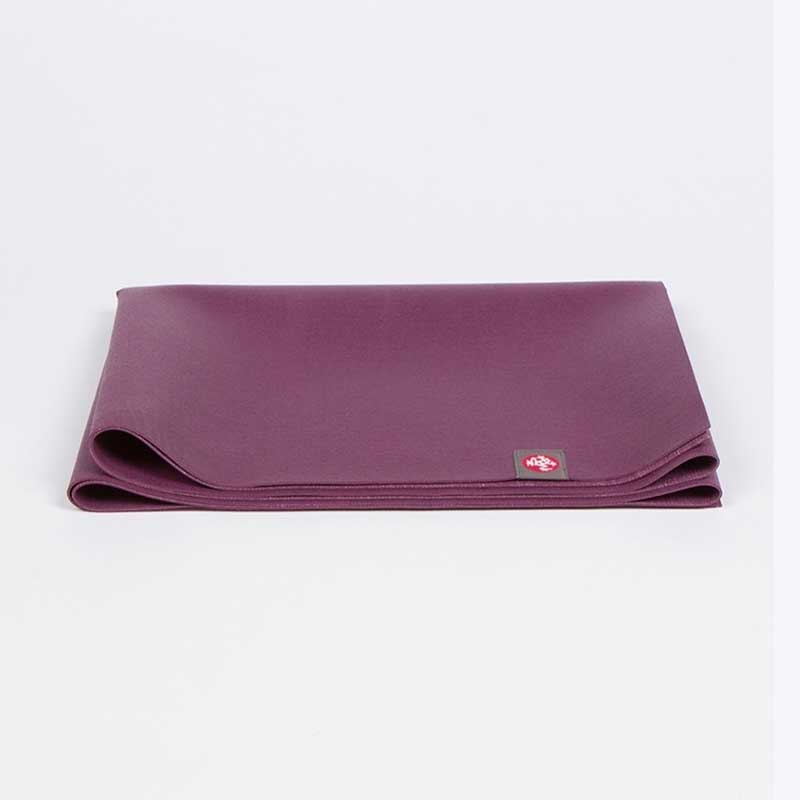 The Manduka Eko Superlite provides a great grip on both carpet and hard surfaces. The mats are eco-friendly and made of a natural, biodegradable material, so you can feel good about your purchase!
Weight: 2.2 lbs
Thickness: 1.5 mm
Dimensions: 68" x 24"
4. Prana Nomad Yoga Mat - $45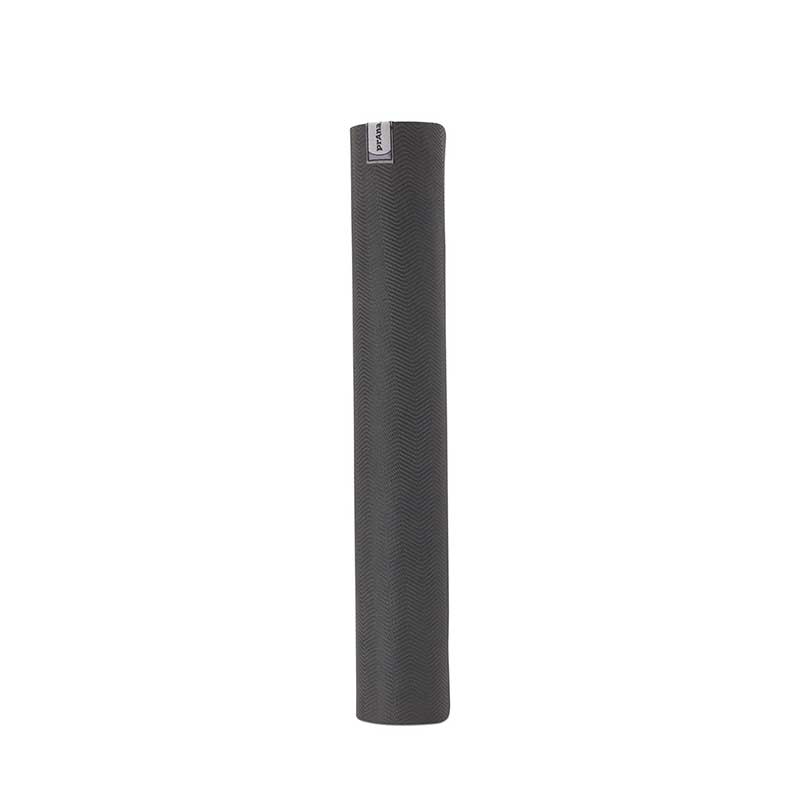 The Prana Nomad yoga mat is a little bulkier than the others and doesn't fold. However, it's a great option for yogis who are looking for a thicker mat. Weighing in at 3 lbs, it's still a good lightweight option for travel.
Weight: 3 lbs
Thickness: 3 mm
Dimensions: 72" x 24"
5. Lululemon Travel Yoga Mat - $58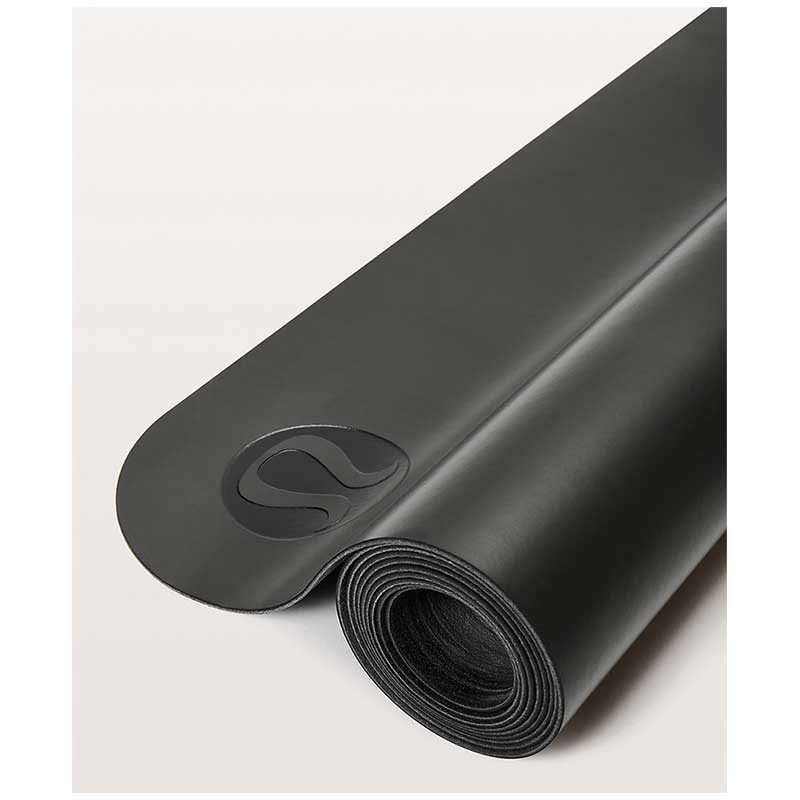 If you're faithful to the Lululemon brand, you'll be happy to know they make a travel yoga mat. The reversible yoga mat by Lululemon is lightweight, easy to pack, and great for those who get sweaty during their practice.
Weight: 3 lbs
Thickness: 1.5 mm
Dimensions: 71" x 26"
6. Jade Yoga Voyager Mat - $40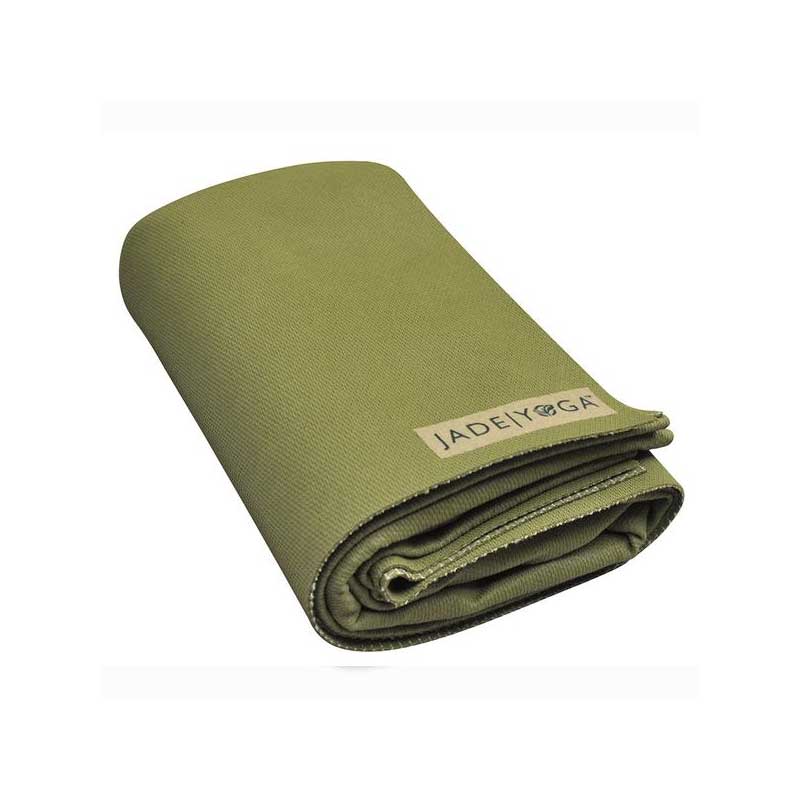 Jade is everything you want in a travel yoga mat. The voyager mat folds up small and compact, so you can easily pack it in a bag or suitcase. While not suggested for everyday use, it's perfect for when you're on the road. An added bonus? Jade plants a tree for every mat sold!
Weight: 1.5 lbs
Thickness: 1.5 mm
Dimensions: 68" x 24"
There's no reason why you shouldn't practice yoga when you're traveling. It's a great way to stretch after being cooped up on a plane for several hours. Many hotels even offer yoga classes! Have you ever taken your yoga practice on the go? Are there any yoga mats for travel that you would recommend?
Read Next: 7 Of The Best Face Masks For Flights
---
Affiliate Disclaimer: This post contains affiliate links. We may receive a small commission for purchases made through these links. All opinions are my own.
Post Last Updated