7 Of The Best Face Masks For Flights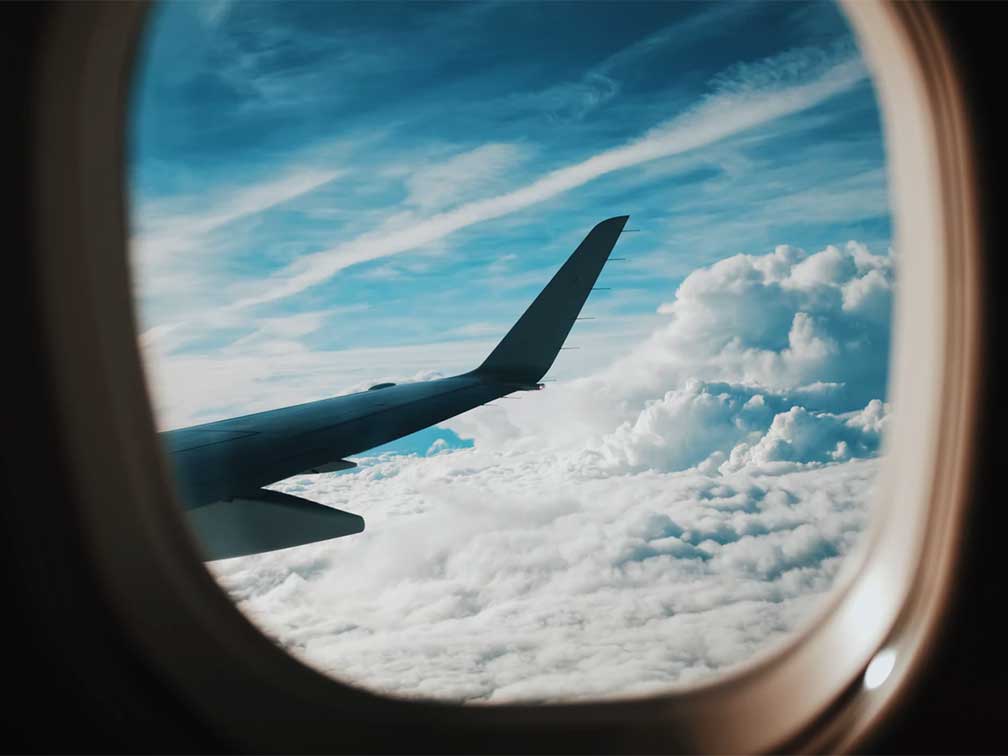 It's no secret that flying on an airplane is dehydrating. The flight attendant couldn't bring enough water bottles if she tried. I have a faint recollection of scrambling to the nearest Khiel's store post-flight in search of the heaviest face cream I could find. If chapped lips and dry skin frequently accompany you whenever you fly, you may want to try a hydrating face mask next time you're cruising in the sky. I'm not talking about anything sticky or thick that requires you to take a hot shower afterwards. Luckily, there are plenty of mess-free face masks on the market today that will provide you with enough hydration to keep your skin in check next time you're flying above the clouds. Check out seven of the best face masks for flights.
1. Skyn ICELAND - Hydro Cool Brightening Face Mask
A brightening face mask packed with potent ingredients
Relieve your desert-dry airplane skin with the 10-minute Hydro-Cool face mask by Skyn Iceland. Suitable for all skin types, this face mask helps soothe your dehydrated face. Packed with potent ingredients like licorice and Vitamin C, you'll want to use these masks even after you land. Buy them here.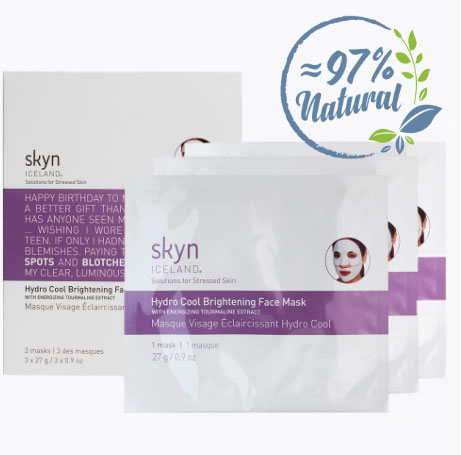 (https://www.skyniceland.com/)
2. Juice Beauty - Stem Cellular Instant Eye Lift Algae Mask
Targeted nourishment just for the under-eye area
If you're not interested in a full-face mask, try targeting just the under-eye area. Formulated with algae, cucumber, and organic aloe, these eye masks by Juice Beauty are the perfect way to brighten the skin around your eyes. Nobody will know you had a 3-hour layover and only slept for 10 minutes. Buy it here.
(https://juicebeauty.com/)
3. Klairs - Rich Moist Soothing Tencel Sheet Mask
Soothing hydration for sun-baked skin
Aloe Vera, ceramides, and hyaluronic acid are all key players in this sheet mask by Klairs. This soothing face mask helps ease dryness and hypersensitivity. If you're looking for a good mask for your flight home after a sun-filled vacation, this may be the one you want to pick up. Buy it here.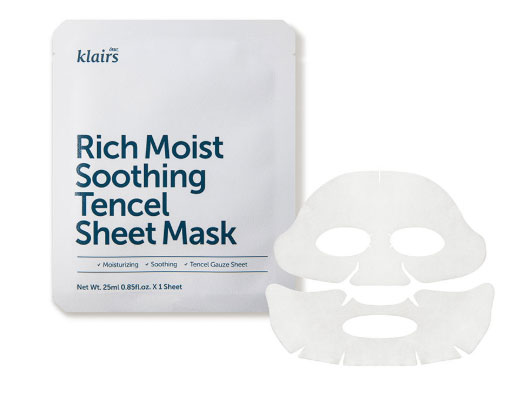 (https://www.klairs.com/)
4. Too Cool For School - Egg Cream Mask Hydration
A popular mask made convenient for single-use
The popular Egg Cream Mask now comes in a single-use version, making it perfect for your next long haul flight. The ultra-soft mask delivers hydration and nourishment with egg extracts, coconut water, niacinamide, and botanical extracts. Buy it here. or at Amazon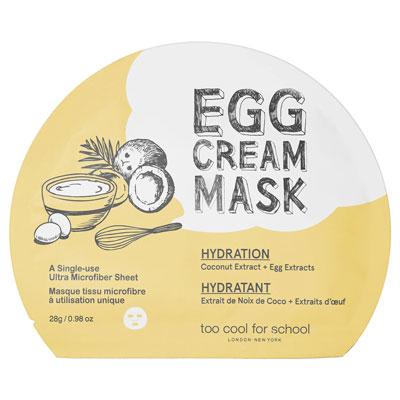 (https://www.toocoolforschool.us/)
5. Origins - Drink Up Intensive Overnight Hydrating Mask
Intensive hydration without the sheet mask
Maybe you don't want to be the only one on the flight with a sheet mask plastered to your face. We won't judge. Lucky for you, there is another way to get that much-needed nourishment. This overnight mask floods your face with hydration, and it can be applied directly to clean skin like a moisturizer. At the end of the flight, simply tissue off the excess product. Nobody will know you just spent the entire flight with a face mask on. Say hello to happy skin! Buy it here.
(https://www.origins.com)
6. DR. JART+ - Dermask Water Jet Vital Hydra Solution
Hydration when your skin needs it the most
This cellulose sheet mask replenishes your skins moisture levels when you need it the most., making it one of the best face masks for flights. Suitable for sensitive skin, your face will be happy and hydrated so you can worry about other things - like catching a decent nap on the plane. Buy it here.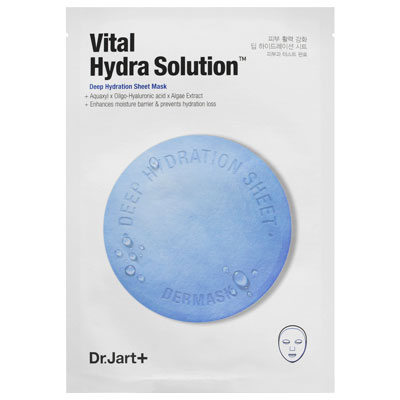 (https://www.drjart.com/)
7. Belif - Aqua Bomb Sleeping Mask
Another sleeping mask for those who want to skip the sheet
This sleeping mask is another fantastic option if you're not looking for a traditional sheet mask. Great for overnight flights, this jelly-pudding mask revives even the dullest of "airplane skin." Wake up radiant, exit the plane, and go about your day. Buy it here. or at Amazon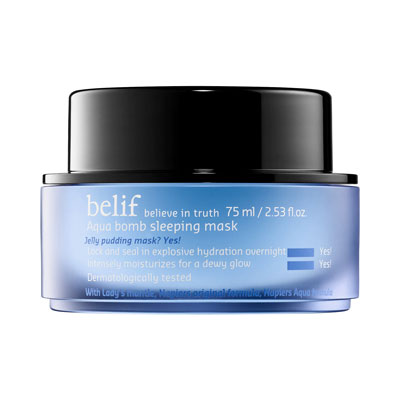 (https://www.belifusa.com/)
Of course, the best way to stay hydrated on your next flight is to drink plenty of water. We understand if you choose an aisle seat because of those frequent restroom trips. There's no reason not to keep your skin happy and hydrated with a face mask the next time you fly on a plane. Be sure to pack a few of these in your suitcase, and happy travels!
---
---
Post Last Updated