When Should I Check In for My Flight - 5 Benefits of Checking in Early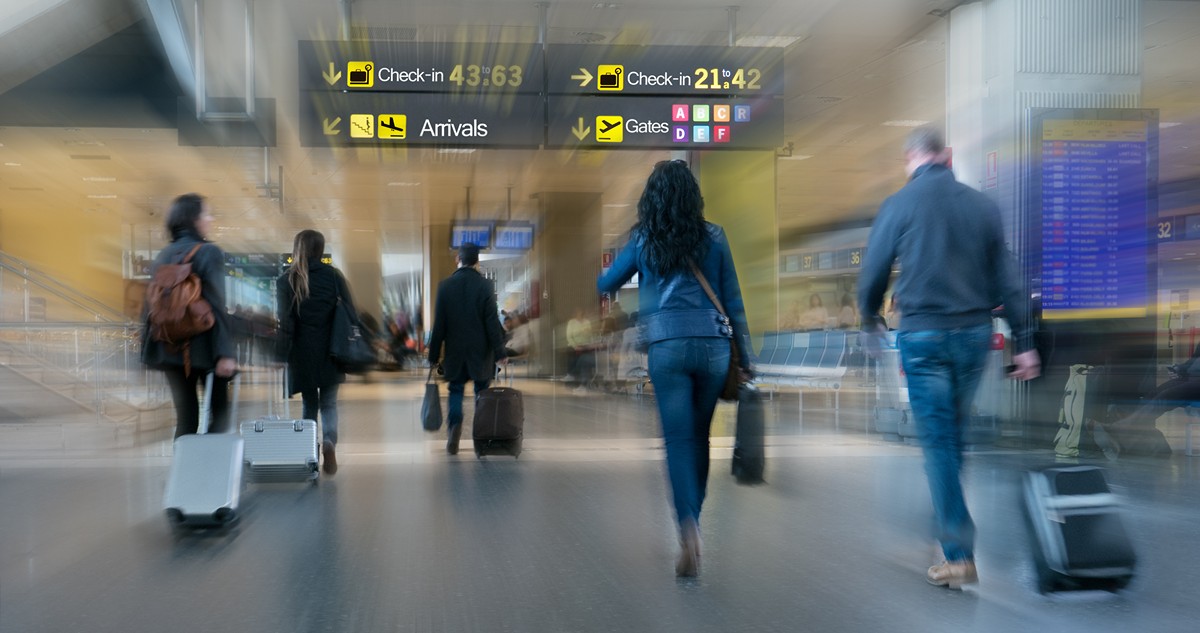 Travel can be both thrilling and stressful, but one aspect that can tip the balance toward a more enjoyable experience is your timing when it comes to checking in for flights. The rise of online check-ins, alongside traditional airport check-ins, has given passengers more control than ever. But should you check in early or hold off? Here's everything you need to know.
5 Benefits of Checking in Early
1) Less Waiting Time at the Airport
Nobody likes to spend more time at the airport than necessary. By checking in early, you can streamline your experience, especially if you're traveling light with just hand luggage. Online check-in is the most efficient way to skip long queues and proceed directly to security.
2) Ensuring You're on Board
Checking in early is a must if your journey involves transits or code-sharing flights. You reduce the risk of being offloaded during overbookings, which are frequent during peak seasons.
3) Snagging Those Coveted Upgrades
While factors like elite status and fare class often determine who gets an upgrade, the time of check-in can act as a tie-breaker. The early bird just might catch the better seat—or even a class upgrade!
4) Baggage Drop-Off
For those with checked luggage, an early check-in ensures that your bags are properly processed and loaded onto the correct flight, reducing the risk of delayed or mishandled baggage.
5) Expanded Choices
The earlier you check-in, the more seat options you'll have available to choose from. This is particularly helpful for those who prefer a window or aisle seat, families who want to sit together, or anyone looking to snag that extra legroom.
Airline-Specific Benefits
United Airlines: Offers some passengers the chance to select better seats at check-in for free.
Southwest: Boarding order is determined by check-in time, making early check-in beneficial for those who wish to avoid dreaded middle seats.
The Downsides of Checking in Early
Potential Rebooking Complications
If there's an issue with your flight, airlines need to cancel your initial check-in to reissue your ticket. This can cause complications, especially if you're changing airlines.
Seat Allocation on Low-Cost Carriers
For airlines like Ryanair, seats with extra legroom are held back for potential sale. Those who don't want to pay for the privilege may actually benefit by checking in later, as middle seats are often allocated first.
Check-In Deadlines
Regardless of your strategy, keep in mind that most airlines have check-in deadlines, ranging from 30 to 60 minutes before boarding. Failing to check in within this time frame could result in you losing your seat and missing your flight altogether.
Get My Tips & Tricks for Surviving Long-Haul Flights
So When is the Best Time to Check-In?
Domestic Flights with Hand Luggage: Opt for online check-in as soon as it becomes available (typically 24 hours before departure).
International Flights and/or Checked Luggage: Aim to arrive at the airport at least 3 hours before departure for international flights, and 2 hours for domestic.
Peak Seasons and Holidays: The earlier, the better—both for online and airport check-ins.
Low-Cost Carriers in Europe: If you're not keen on paying for seat selection, you might want to gamble and check in later to avoid the middle seat.
Conclusion
Checking in early has numerous advantages that often outweigh the downsides, such as reduced waiting times, better seat options, and peace of mind. However, each trip is unique, and your check-in strategy should be tailored to fit your specific needs and circumstances. The ultimate aim? To make your journey as smooth as possible. Happy travels!
FAQ
Q: How early should I arrive at the airport?
A: It is recommended to arrive at the airport three hours before your flight for international travel and two hours for domestic travel.
Q: Can I check in online?
A: Yes, most airlines allow online check-in. You can check with your airline to see if they offer this option.
Q: How early can I check in online?
A: The check-in opens typically 24 hours before the scheduled departure time of your flight.
Q: What should I do if I have checked in online?
A: If you have checked in online, you should arrive at the airport at least 90 minutes before the departure time. You can proceed directly to the security checkpoint and then to your gate.
Q: Can I choose my seat during online check-in?
A: Yes, during online check-in, you can usually choose your seat from the available options.
Q: Do I need to print my boarding pass if I have checked in online?
A: It is not always necessary to print your boarding pass if you have checked in online. Some airlines have the option of showing your boarding pass on your mobile device. However, it is recommended to check with your airline regarding their specific requirements.
Q: What happens if I check in late?
A: If you check in late, there is a chance that the gate may already be closed and you might not be allowed to board the flight. It is always better to check in as early as possible to avoid any last-minute issues.
Q: What is TSA and why does it matter when you check in?
A: TSA stands for Transportation Security Administration. It is the agency responsible for ensuring the security of the travelling public in the United States. When you check in early, you have ample time to go through the TSA security checkpoint without feeling rushed or stressed.
Post Last Updated