What To See In Ireland In 5 Days + FREE Ireland Packing List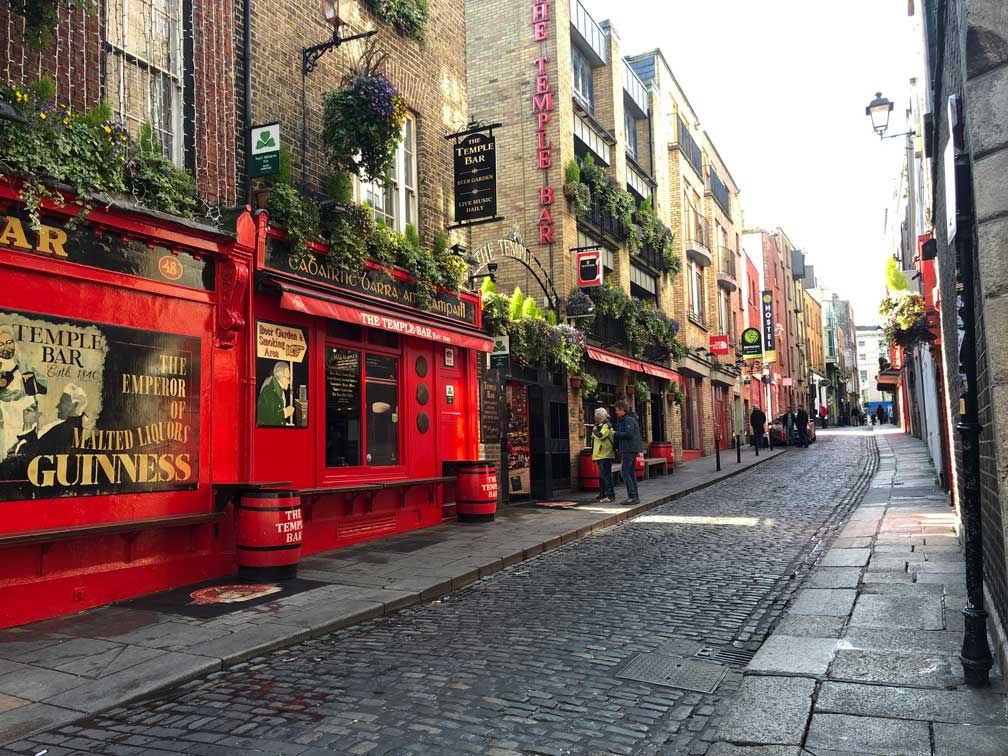 There is no perfect number of days to spend in Ireland. From the countryside to castles, you could spend a lifetime exploring every corner! If you only have five days or so, you'll want to spend your time wisely. Here are some tips on what to see in Ireland in five days.
Table Of Contents
Maximize your time in Dublin
If you're flying into Dublin, you'll want to make the most of your time there. I suggest getting yourself a 72-hour GoDublin pass. This 72-hour travel card will give you access to the trolley around Dublin, and the city buses. The fishing village of Howth is just a bus ride away! The pass even includes a ride on the Airlink which goes from Dublin Airport to the city center. The card is a great value and well worth the price!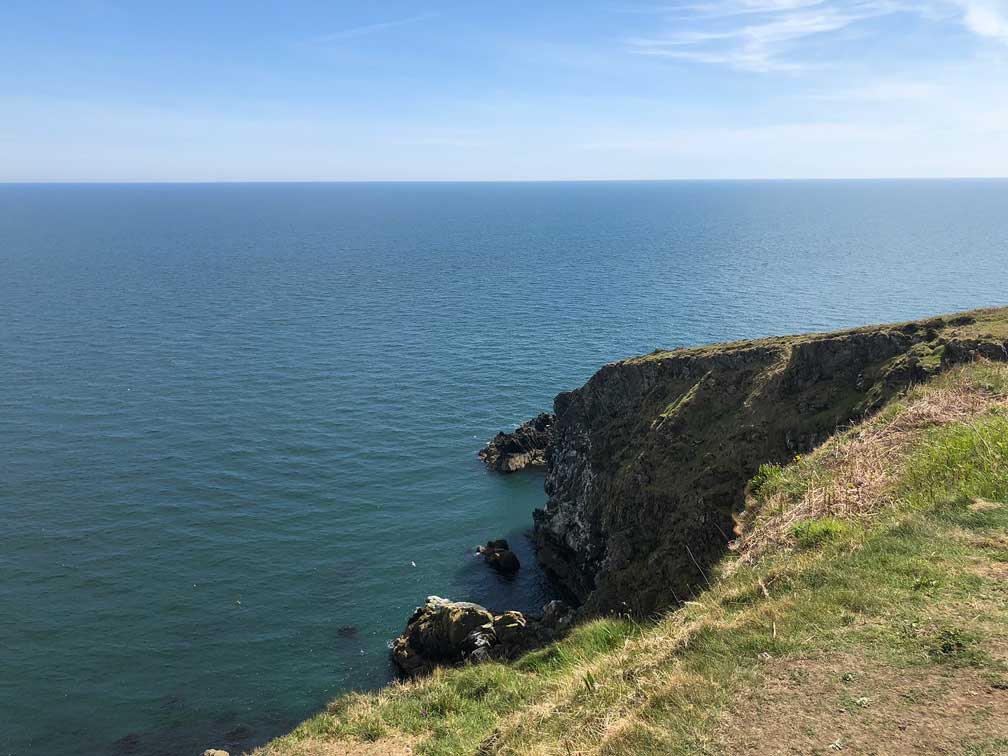 If you have a GoDublin 72-hour pass you'll have access to the city buses as well. Beautiful Howth is just one bus ride away!
Fun places to go in Dublin
Visit Temple Bar - Temple Bar is an area within Dublin full of bars and restaurants. Of course, there is the historic Temple Bar pub which is well worth a visit. Grab yourself a Guinness and enjoy the live Irish music!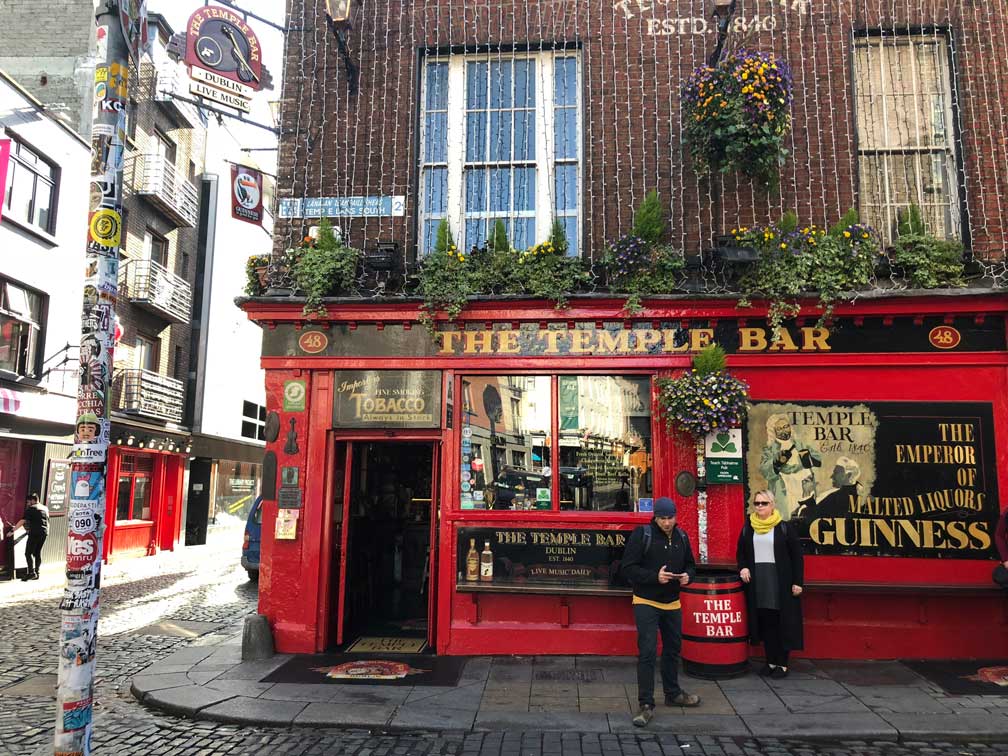 The Temple Bar
Take a tour of the Guinness Storehouse Factory - Learn what goes into making every pint of delicious Guinness. After the tour, you'll be treated to a pint at the world-famous rooftop bar.
Take a tour of Tour of the Old Jameson Distillery - If Guinness isn't your speed, have a tour of the Old Jameson Distillery. Whiskey is no longer produced here, but you can still have a tasting and learn about the history of the distillery.
Kilmainham Gaol - This abandoned prison holds several tours throughout the day, but you'll want to book at least a day in advance as it sells out quickly.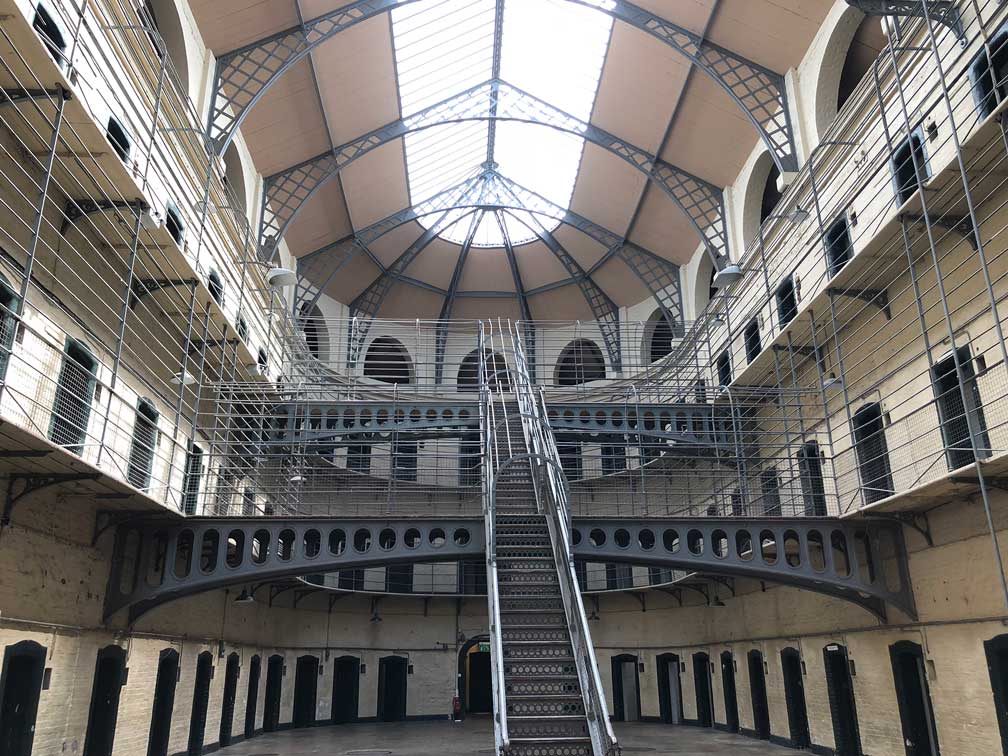 Kilmainham Gaol
Visit the Dublin Zoo - The Dublin Zoo is situated in the beautiful Phoenix Park of Dublin. Open in the early 1800s, it is one of the oldest zoos in the world. The Dublin Zoo makes for a great family attraction and is lovely on a sunny day!
Visit the Dublin Castle - It wouldn't be a trip to Ireland without a visit to some castles. Why not make your first castle trip the Dublin Castle?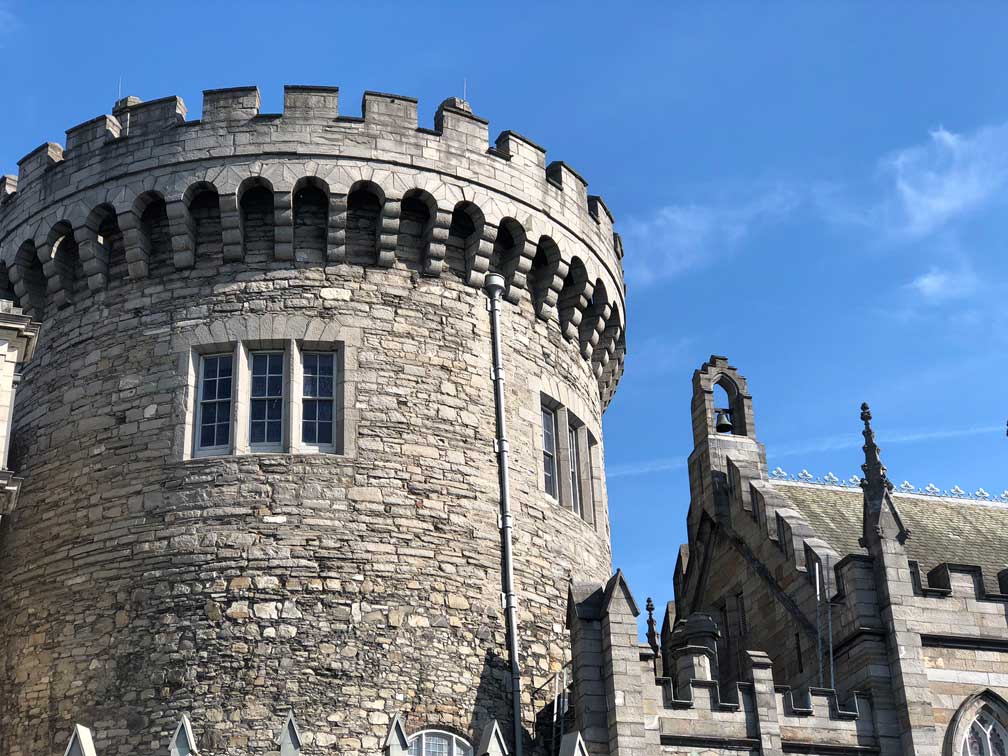 Dublin Castle
Trinity College Library - The Trinity College Library is a sight to behold! Home to the famous Book of Kells, you'll want to include this stop on your itinerary. Admire the beautiful architecture and soak in the rich history.
Free things to do in Dublin
St Stephens Green - This is a beautiful park is located in the heart of Dublin. If the weather is favorable, have a picnic or soak up a few hours of sunshine in the grass
Irish Museum of Modern Art - Take a stroll through this museum and admire over 3,000 pieces of modern and contemporary art.
National History Museum - If you're interested in zoology and geology, you'll want to stop into the National History Museum. Housing over 2 million items, this makes for a great rainy day activity.
Take a tour outside of the city
There are several tour companies offering wonderful day tours from Dublin. While Dublin is incredible, I suggest spending a few days exploring other areas of Ireland. If you need a break from the city and want to experience the countryside, try the Wicklow and Glendalough day tours. If you're able to tolerate a longer bus ride, the Cliffs of Moher is one of the best day tours from Dublin.
Glendalough makes for a great day tour!
Tip: If you get motion sickness easily, arrive early to the pickup destination. You'll want to sit in the front row of the bus.
Where to eat in Dublin
If one thing is for certain, there is no shortage of great food available in Dublin. From traditional Irish food to pizza and Asian fare, you'll find what you're looking for! Check out these great options for where to eat in Dublin: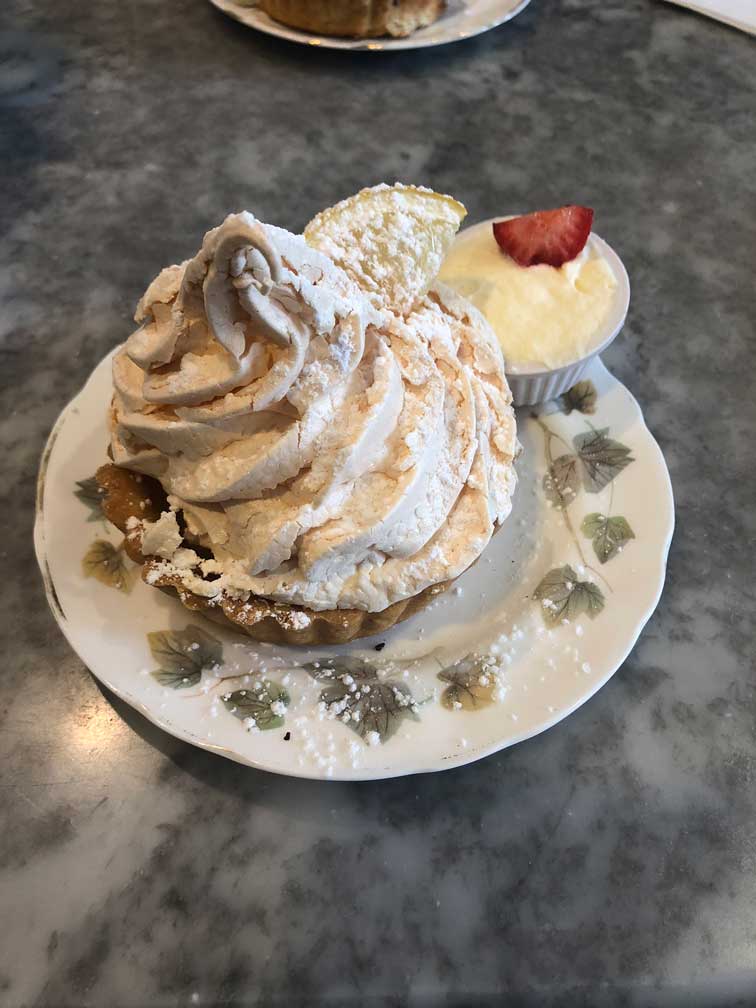 Queen of Tarts
Tang Cafe - A great, healthier option for dining. Vegan/Vegetarian options.
Queen of Tarts - A quaint and charming bakery with amazing pastries
Sano Pizza - If you're craving pizza, go here. The dough is incredible!
Lemon Jelly - A contemporary cafe with an outstanding breakfast
Klaw - This small shack is a great place for oysters
Where to stay in Dublin
The Conrad Dublin (check rates) - If you're a Hilton member that loves luxury, look no further than the Conrad. With exceptional service and amenities, you'll be pleased with everything the Conrad offers.
The Morrison Dublin (check rates) - Another great option for Hilton members! The Morrison is located walking distance to Temple Bar, the Ha'penny bridge, and many restaurants.
The Shelbourne Dublin (check rates) - A charming 5-star hotel located in the heart of Dublin. The Shelbourne is situated next to St Stephens green and perfectly mixes modern amenities with historic beauty.
The Dawson (check rates) - A more budget-friendly option in a great location. This hotel features quirky, unique decor in each of the guestrooms. Because of the location, it may be noisy at night.
The Hilton Dublin Kilmainham (check rates) - This Hilton is located right across the street from Kilmainham goal. A convenient trolley stop across the street makes it easy to access the city center. You won't be walking distance to a lot of the attractions, but this is a great option if you're looking to save some money and still be a short distance from all the action.
Even you'll be in Ireland for under a week, you'll have plenty of time to explore some of the most popular attractions. Have you ever been to Ireland? What were your favorite places to visit?
Post Last Updated