10 Unique Beaches For Your Bucket List
Everyone loves a beautiful white sand beach, but how about green sand? Or, maybe you want to lounge in a geothermal hot tub built right into the shore. Either way, here are 10 unique beaches around the globe for you to admire.
1. Glass Beach - Fort Bragg, California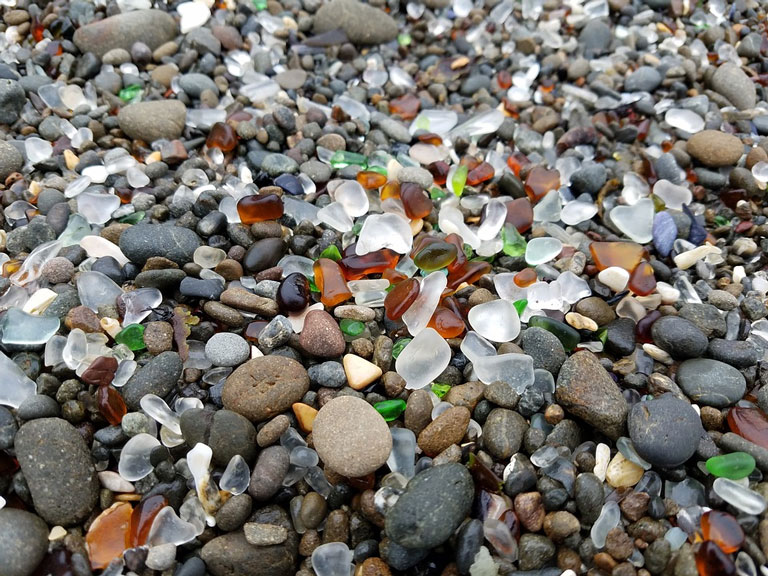 If you ever enjoyed strolling the shore to collect sea glass, you would be in heaven at Glass Beach! The story behind the Glass Beach isn't as beautiful. The beach was actually formed from years of dumping garbage into the coastline. You'll find bits of smoothed glass from broken bottles, taillights, and old appliances. While this may be a dream come true for jewelry makers, removing glass from the beach is prohibited.
2. Reynisfjara Black Sand Beach - Vik, Iceland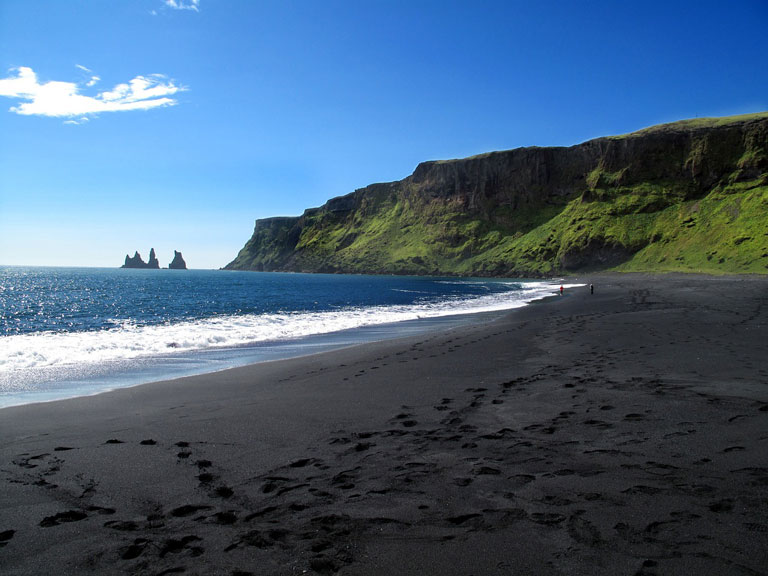 This unique beach is fit for a gothic mermaid. If you're doing a South coast tour of Iceland, it's definitely worth the stop. The curious black sand was formed from hot volcanic lava that cooled and separated. Fierce Atlantic waves crash along the windy shoreline. There have been several fatalities from "sneaker waves" on this beach, so be careful not to get too close!
3. Papakōlea Beach - Naalehu, Hawaii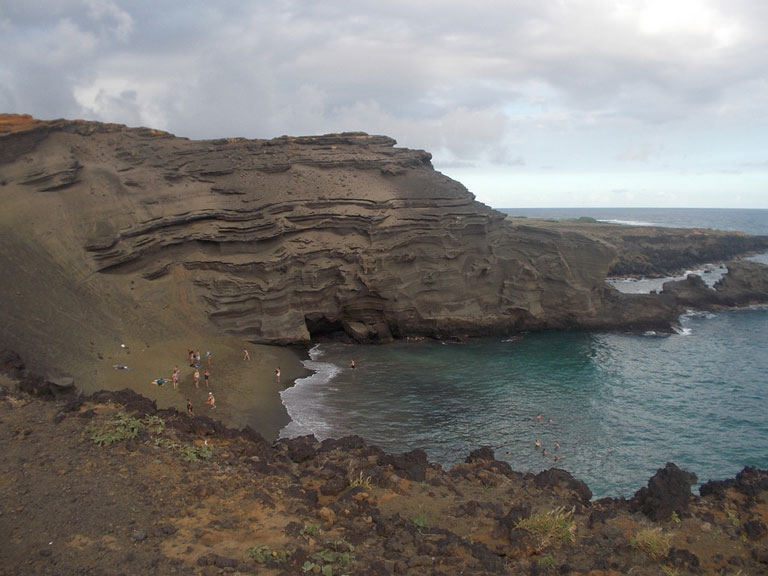 The remote beach of Naalehu, Hawaii is covered with glistening, green sand. The green was sand formed from enormous volcanoes bringing rocks and crystals to the surface. Olivine is the unique mineral responsible for the distinct green color on the shore. They have also identified this mineral in meteorites, the Moon, and on Mars! It's no wonder that Papakolea Beach is out of this world. Papakolea green sand beach on Big Island makes for a great adventure!
4. Pink Beach - Komodo, Indonesia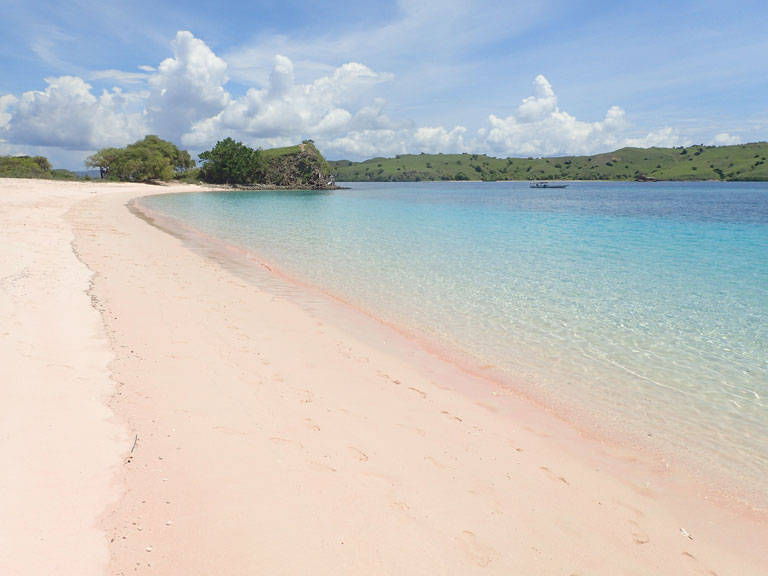 Photo By: Laika Ac / Flickr
Put down the rose-colored glasses, you don't need them. Small pieces of red coral give the sand at this Indonesia beach a gorgeous hue. You can snorkel at Pink Beach and observe a variety of corals and fishes. A must-see attraction when visiting Komodo Island.
5. Red Sand Beach - Maui, Hawaii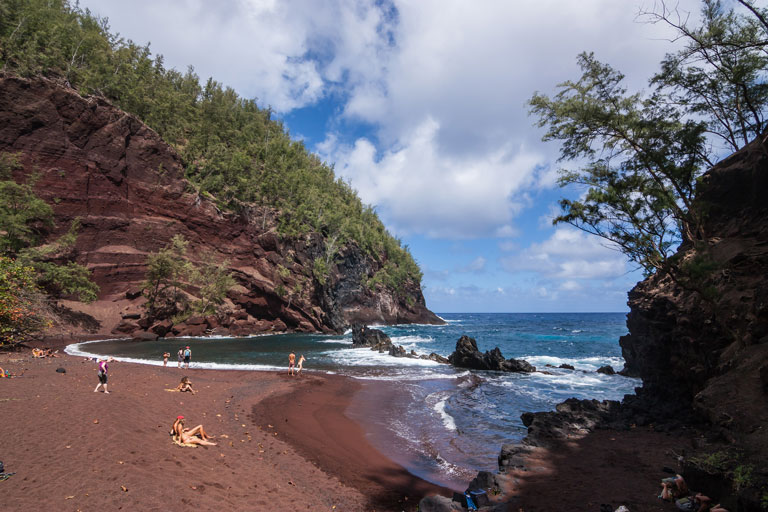 Photo By: Xavier Lambrecht / Flickr
If you haven't figured it out by now, you can visit a beach in almost any color! This secluded beach is unique, private, and clothing-optional! On the Eastern coast of Maui, it is one of the few red sand beaches in the world. The contrast of deep red with the soft blue ocean makes this a great place for photographs. Why is the sand red? An iron-rich cinder cone which surrounds the beach and continuously erodes.
6. Hot Water Beach, New Zealand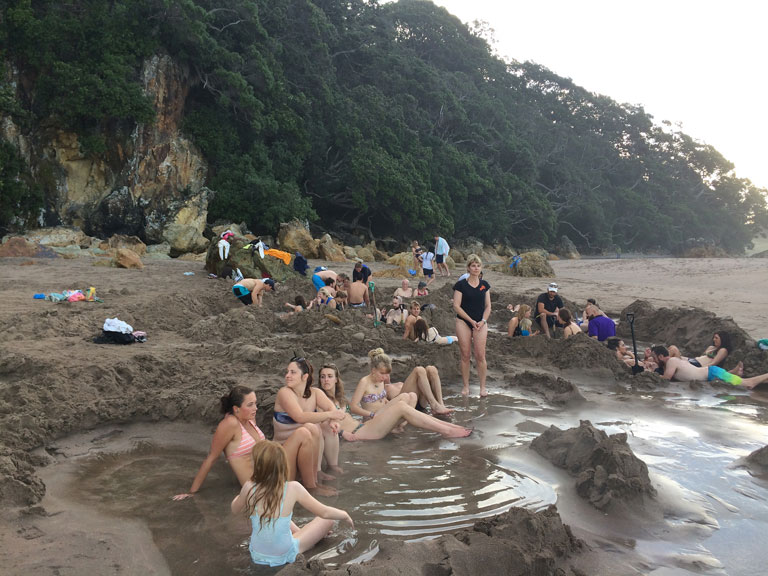 Photo By: David Lynch / Flickr
Can you imagine anything better than lounging in a hot tub in the sand? The Hot Water Beach is New Zealand is a popular tourist attraction due to the geothermal activity. Dig yourself a hole and allow the warm, thermal water to rise to the surface. However, take caution when visiting Hot Water Beach. The location is known for its strong rip currents and large waves.
7. Pig Beach, Bahamas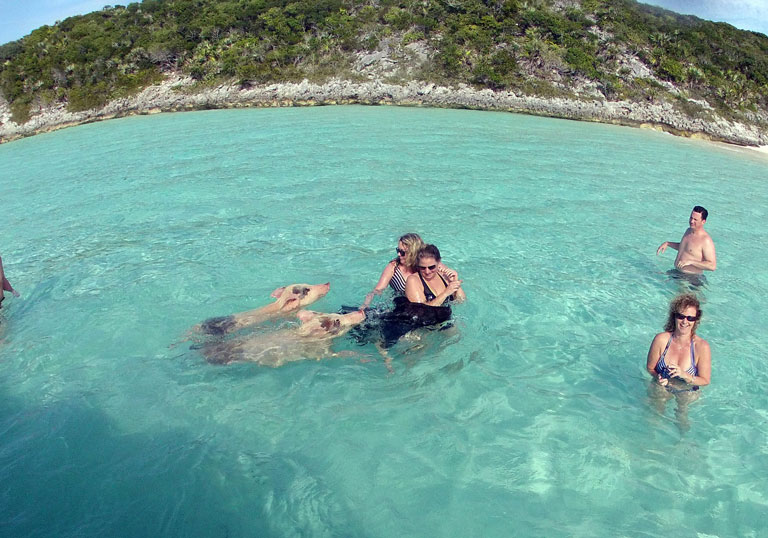 Photo By: Tam Minton
Did you know pigs could swim? Why swim with the dolphins when you can swim with pigs?! Nobody knows how the pigs got to this beach in the Bahamas, but it's a popular attraction. Book a swimming pigs tour for a day of fun. This definitely one of the most unique beaches!
8. Hoshizuna Beach - Okinawa, Japan
Photo By Geomr, CC-BY-SA-3.0
There's no need to look to the sky if you want to stargaze. Hoshizuna-no-Hama translates to "Star Sand Beach". The sand on this beach is made of miniature stars, which are really exoskeletons of tiny creatures! Maybe a little creepy, but certainly unique!
9. The Diamond Beach, Iceland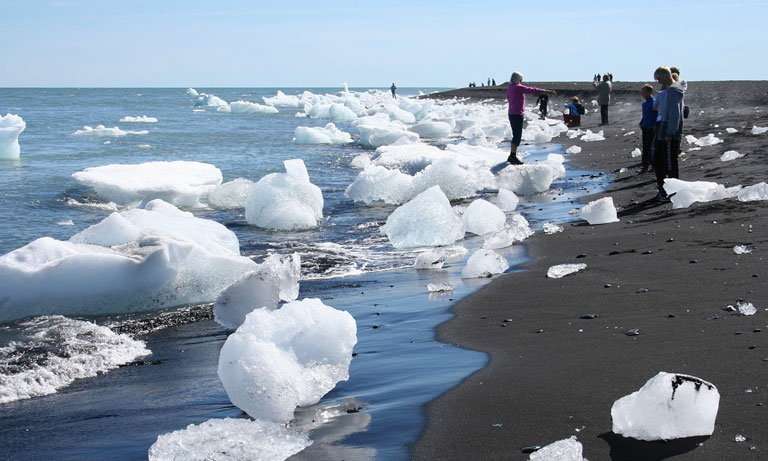 This beach isn't covered in actual diamonds, but it is scattered with glistening fragments of ice. Run-off from the glacial lagoon creates this special beach in Iceland. The black sand contrasted with the sparkling sun-kissed icebergs is breathtaking. You'll want to make sure you have the best travel camera to capture all the beauty! This beach is right next to the Jökulsárlón Glacier Lagoon, which is another worthwhile attraction in Southern Iceland.
10. Maho Beach, Sint Maarten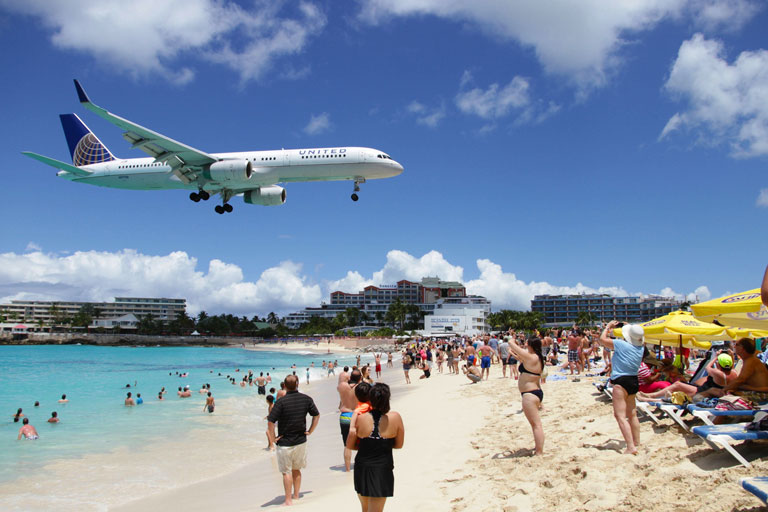 Photo By: Brian Summers / Flickr
If you like your beach trips to be quiet and undisturbed, this is not the beach for you. Located right next to Princess Juliana Airport, you will be freakishly close to the plane landings. Maho Beach in Sint Maarten is directly under the flight path, so you'll catch a strong jet wind while observing the aircraft! Definitely not the most relaxing beach for your bucket list.
Have you been to any of these beaches? Have you been to another beach that is deserving of this list?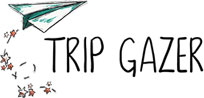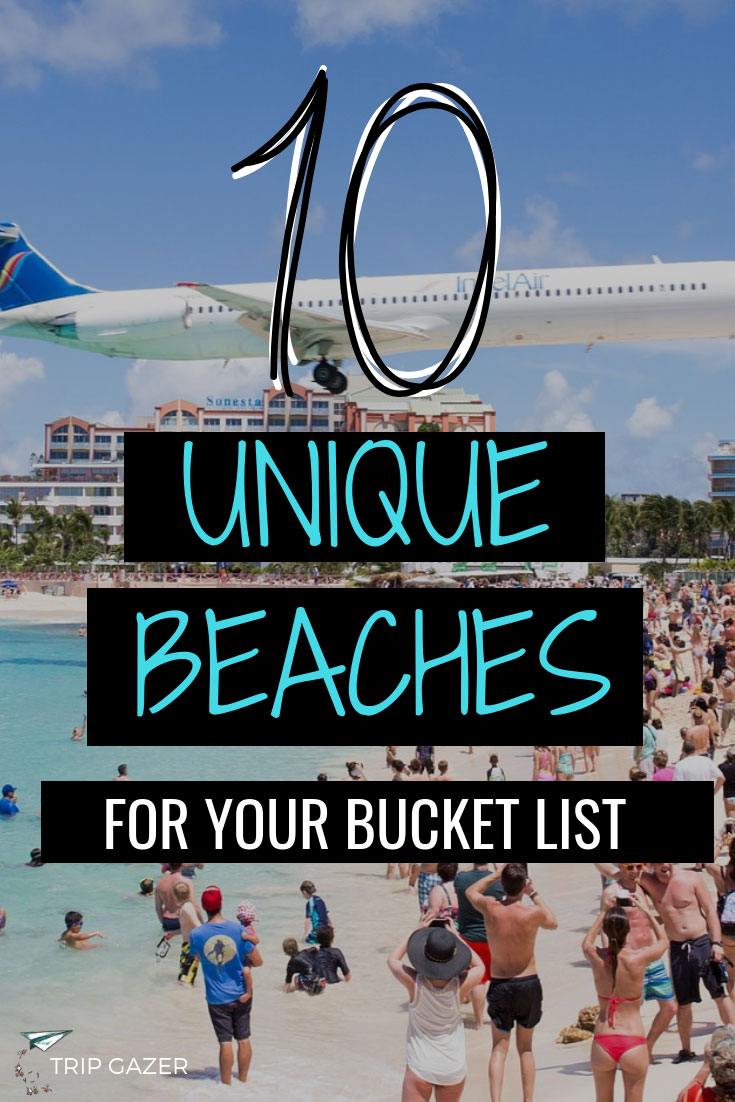 Post Last Updated