7 Themed Hotels in New England For Every Personality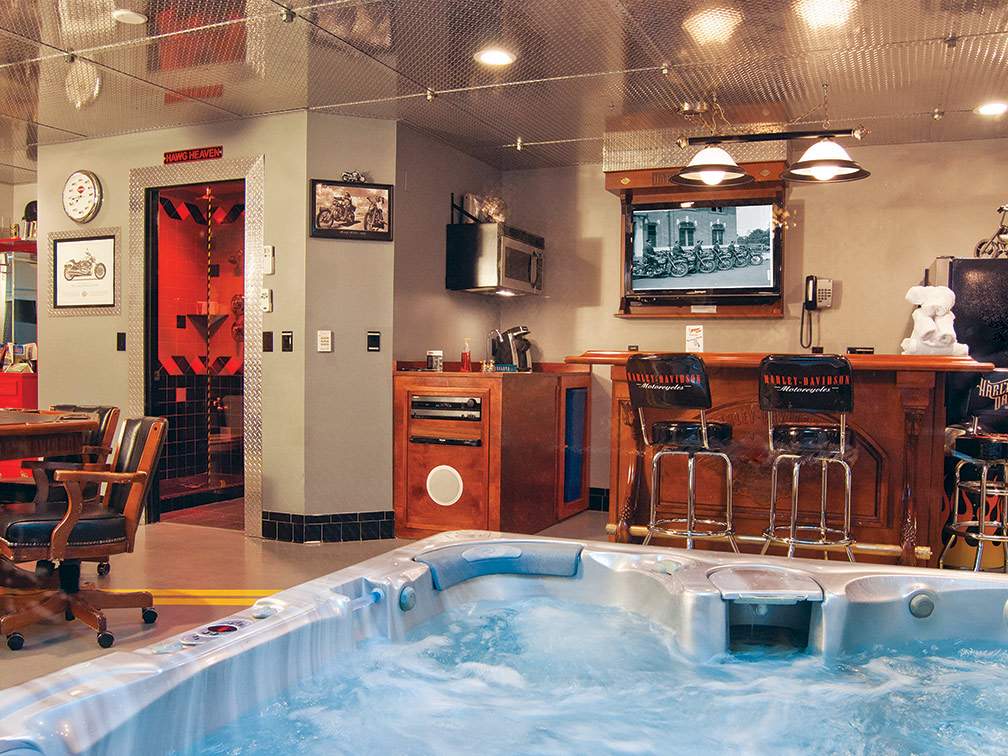 The Adventure Suites - Motorcycle Madness Room
Why stay in a regular hotel when you can stay in a quirky themed hotel? Check out one of these themed hotels in New England for a unique getaway you'll never forget.
1. Adventure Suites
3440 White Mountain Hwy, North Conway, NH 03860 - AdventureSuites.com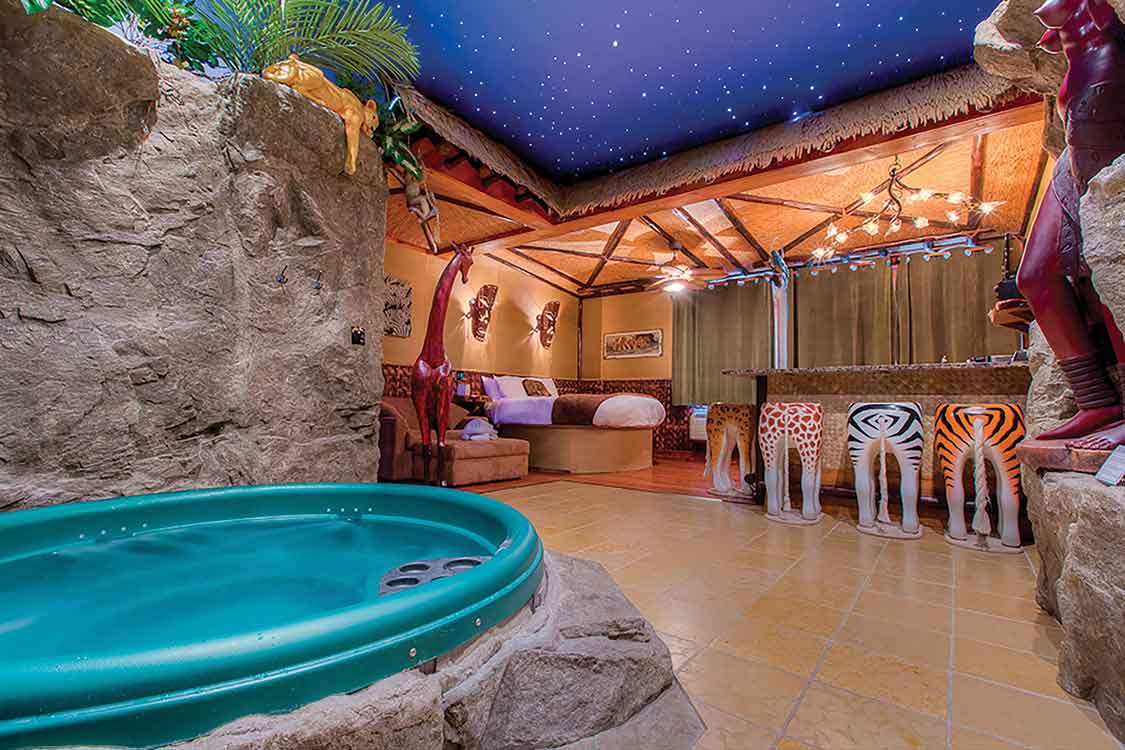 Photos courtesy of Adventure Suites
Adventure Suites is one of the top ten theme hotels in the world, and for good reason. They provide a one-of-a-kind lodging experience with unique rooms for every personality. Want to stay in a dragon's lair? Go for it. Would you rather sleep in a haunted castle? No problem! Anything is possible at Adventure Suites. If you're a fan of novelty, you'll undoubtably find your place at this themed boutique hotel in New Hampshire.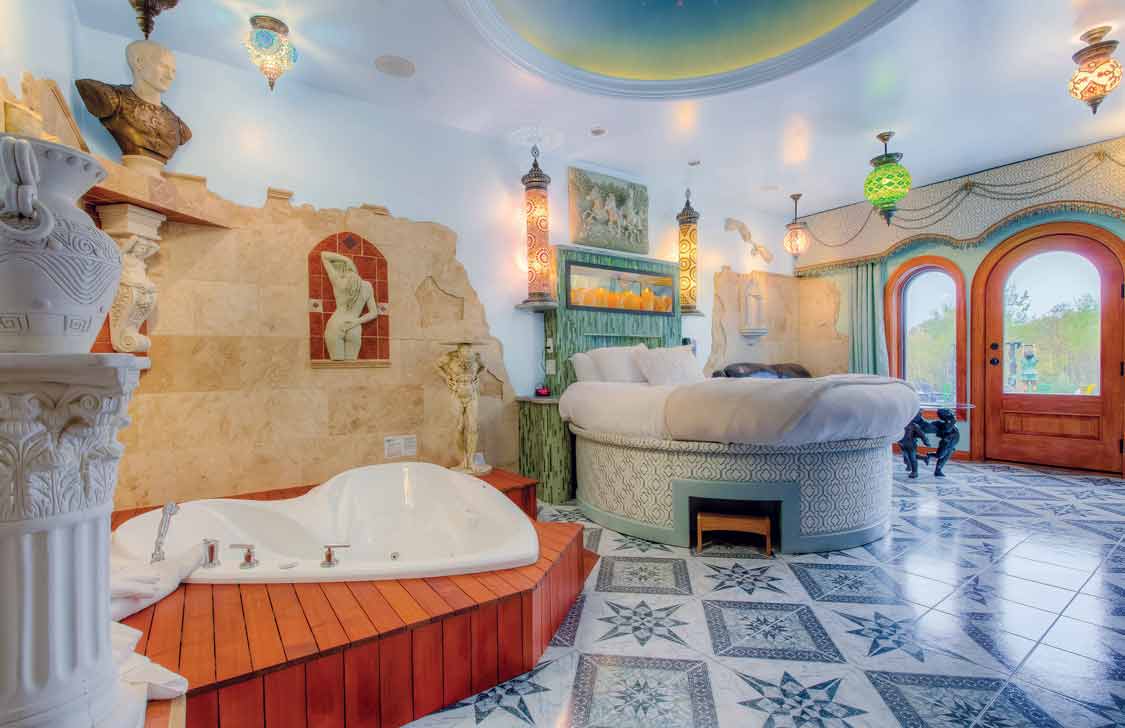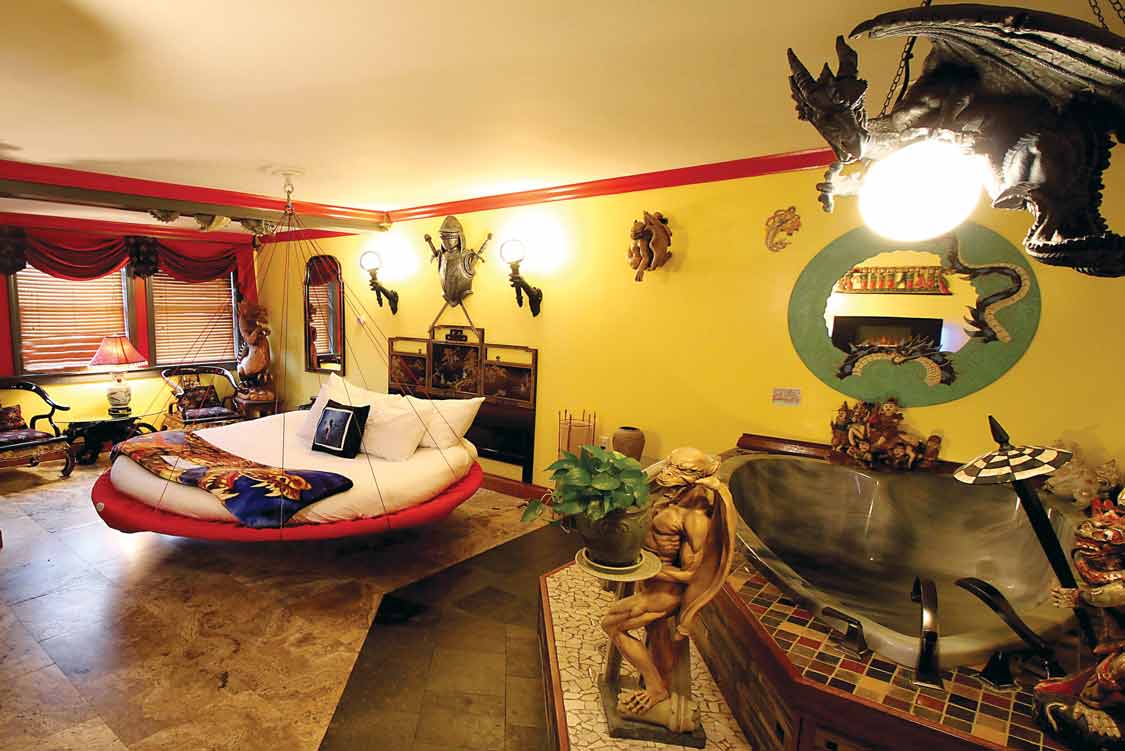 2. the Verb Hotel
1271 Boylston St, Boston, MA 02215 - TheVerbHotel.com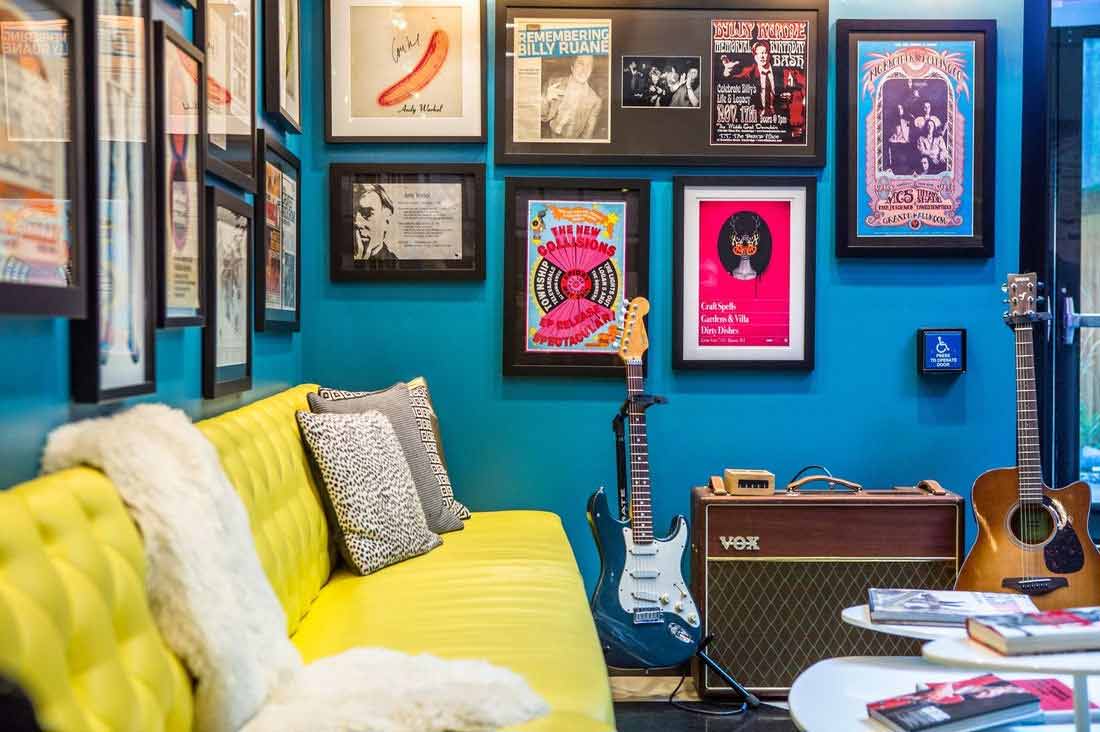 Photos courtesy of the Verb Hotel.
From in-room turntables to Rock & Roll memorabilia, this retro music-themed hotel sings a sweet tune in Boston, MA. The Verb is located walking distance to The House of Blues, Fenway Park, and plenty of great restaurants. Any music lover will sleep soundly at this trendy, fun property. The spirit of Rock & Roll is alive at The Verb hotel!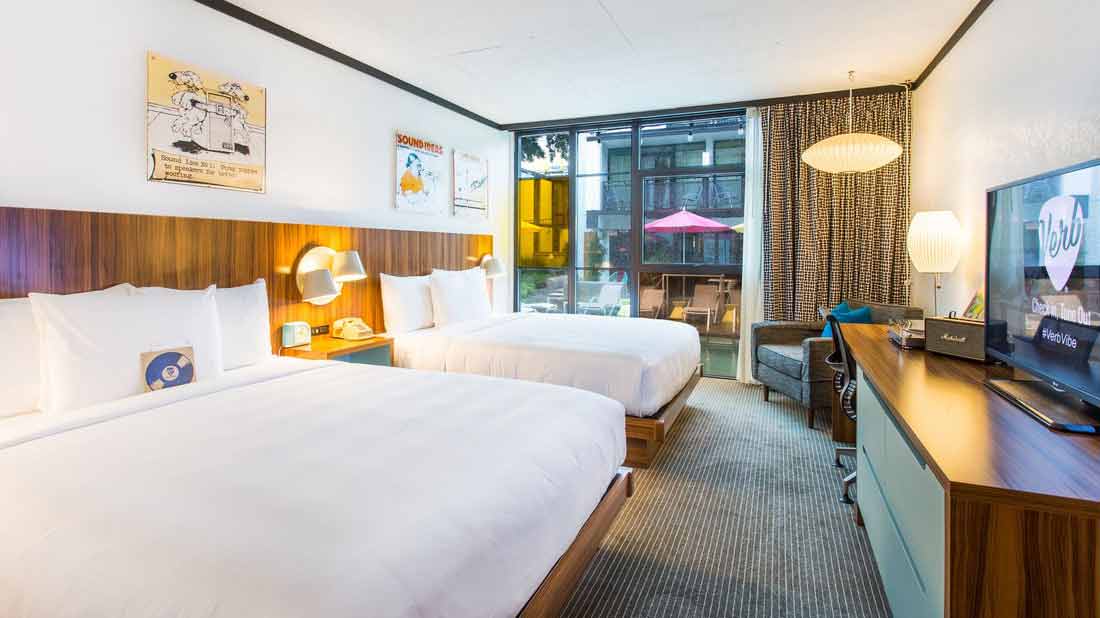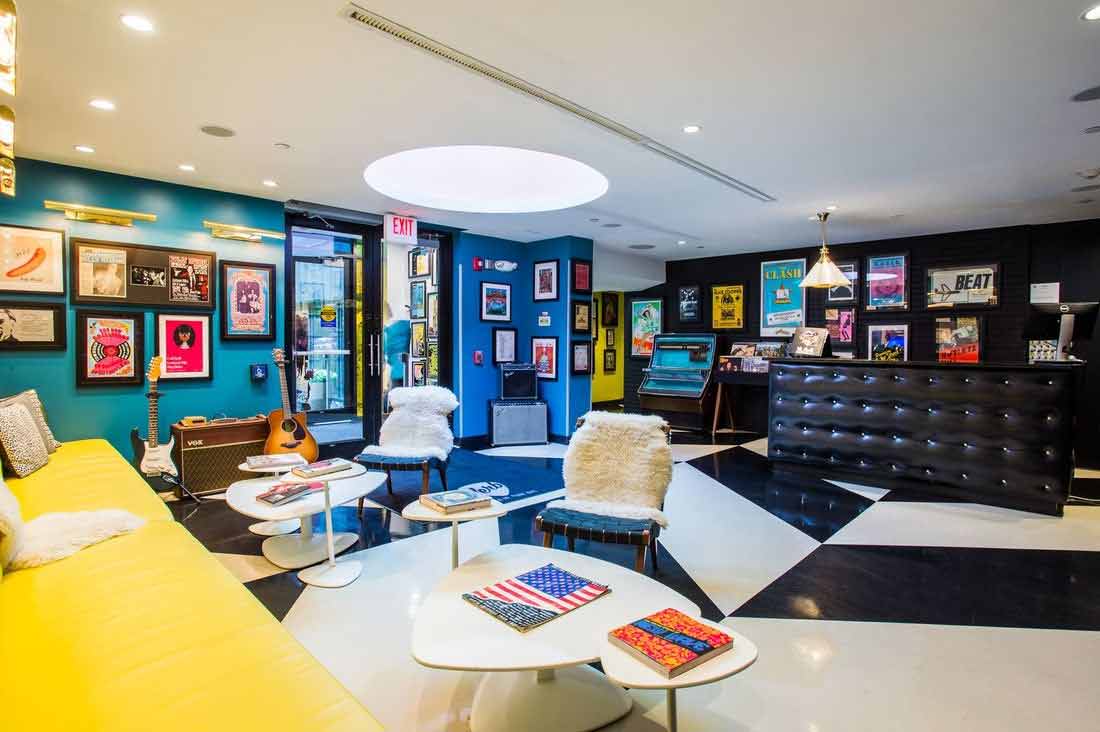 3. WINVIAN FARM
155 Alain White Rd, Morris, CT 06763 - Winvian.com
Photos courtesy of Winvian Farm
Winvian Farm offers unique luxury cottage rentals in the Litchfield Hills of Connecticut. You're in for a dreamy getaway when you escape to this magical resort. Spend your night in a treehouse, a library, or even a fully restored helicopter from the 1960s. Enjoy a leisurely bicycle ride, farm-to-table dining, or a relaxing spa treatment. At Winivian Farm, luxury and novelty combine for an unforgettable retreat.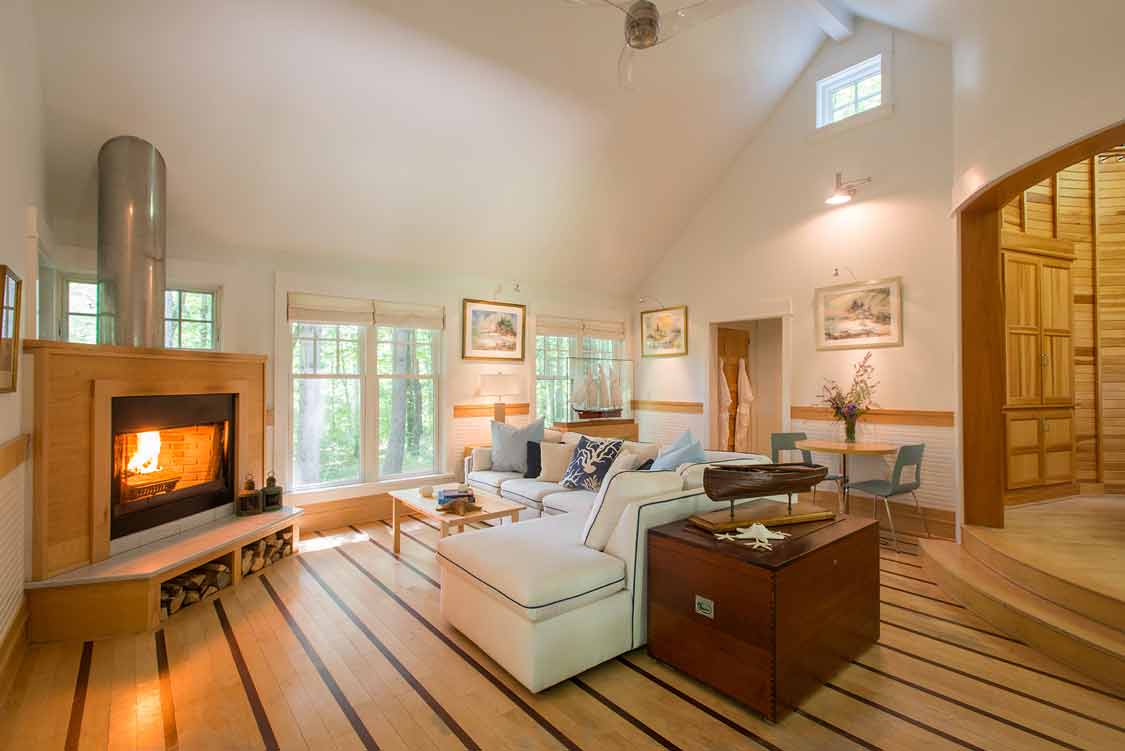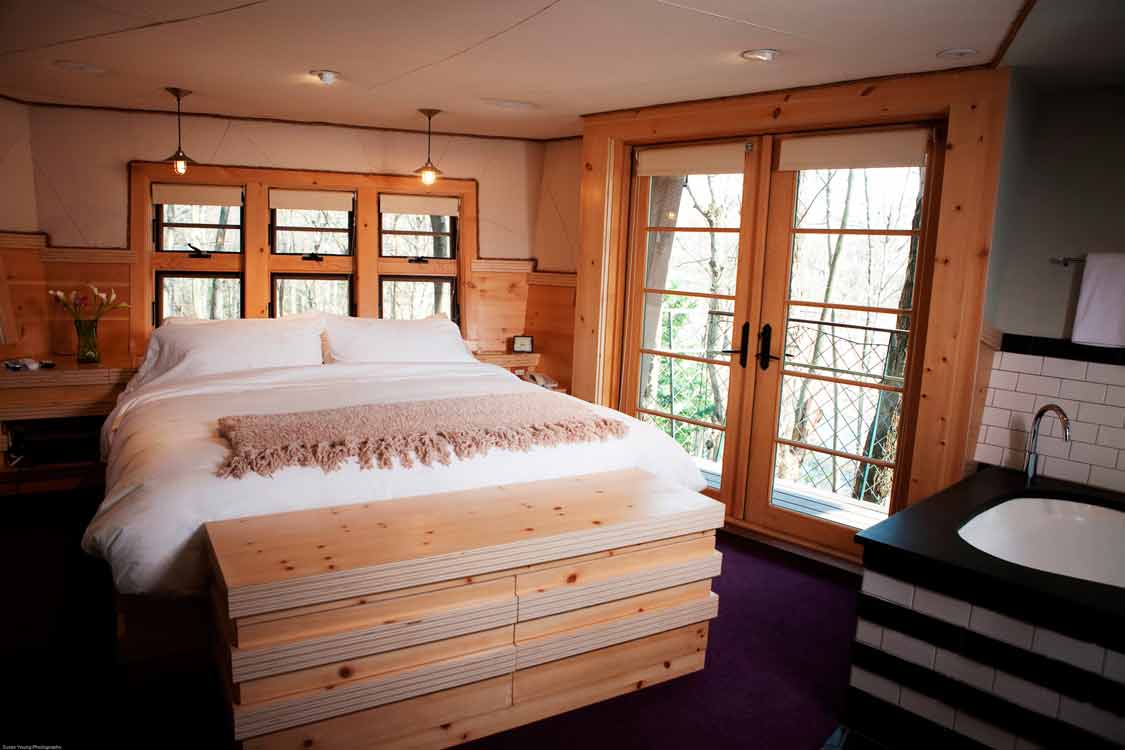 4. THE LIBERTY HOTEL
215 Charles St, Boston, MA 02114 - LibertyHotel.com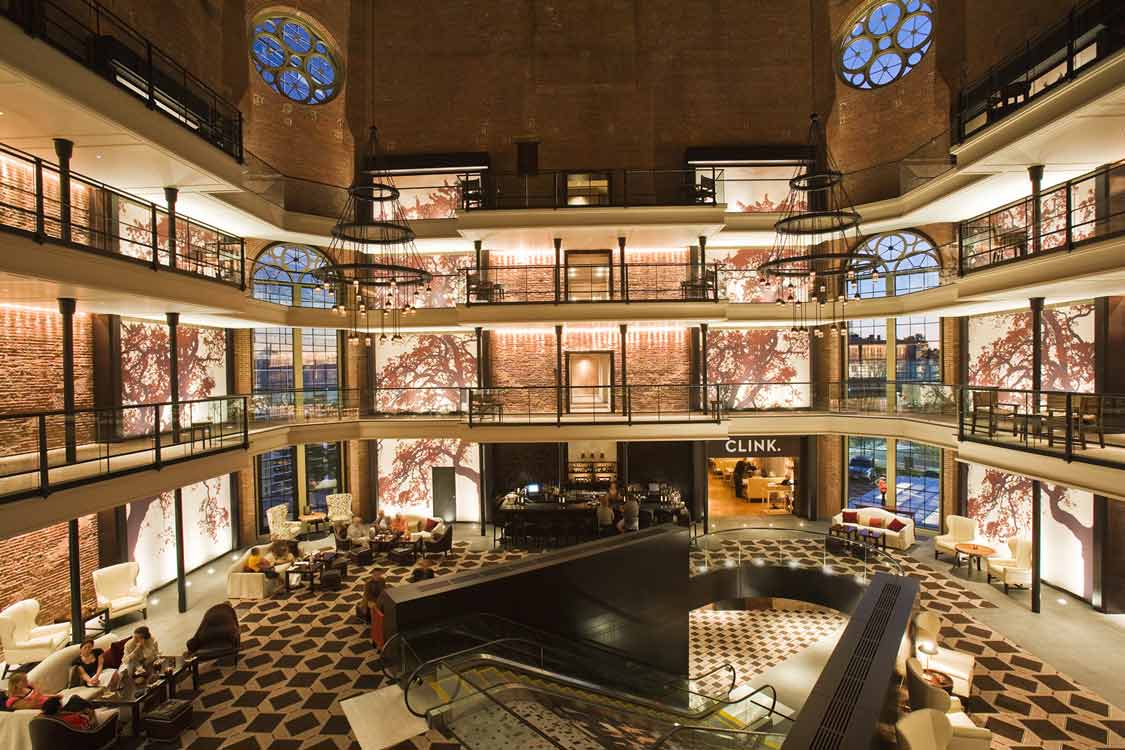 Photos courtesy of Liberty Hotel
Staying at a hotel that was once a jail may sound intimidating, but once you see The Liberty hotel, you'll quickly change your mind. This unique historical property was renovated and is now home to one of the best luxury hotels in Boston, MA. Many of the original features of the old jail remain, giving this hotel a lot of character. During your stay, be sure to check out "Clink", the hotel's on-site restaurant.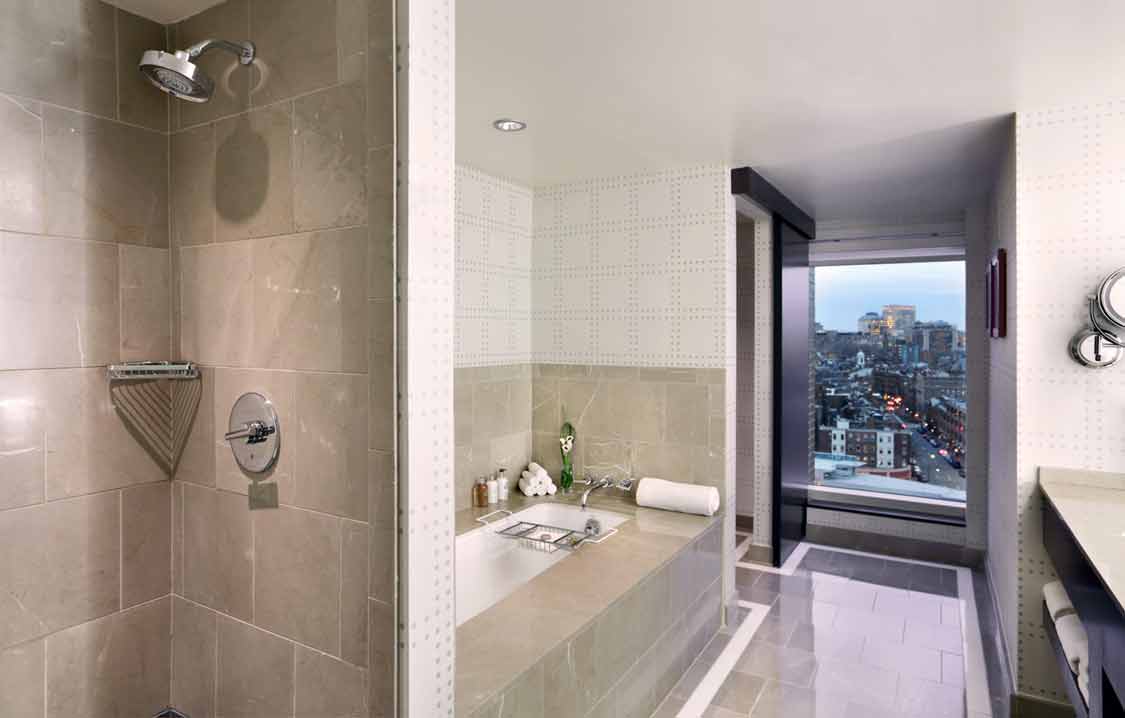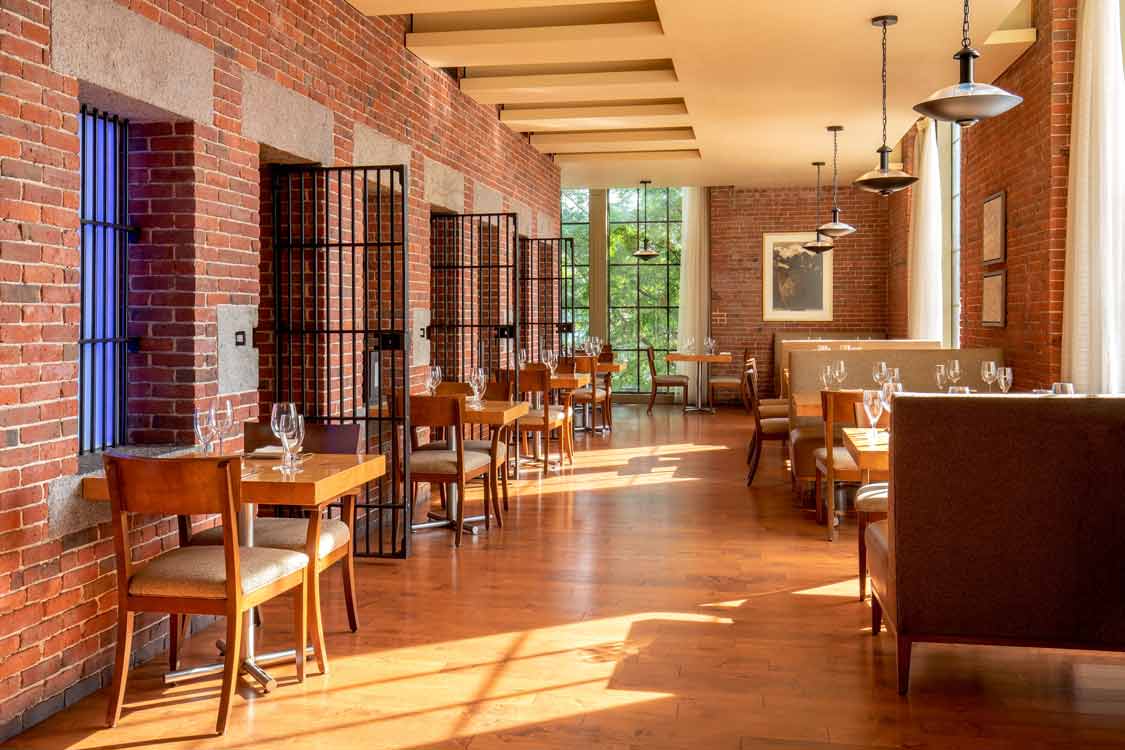 5. THE PRESS HOTEL
119 Exchange St, Portland, ME 04101 - ThePressHotel.com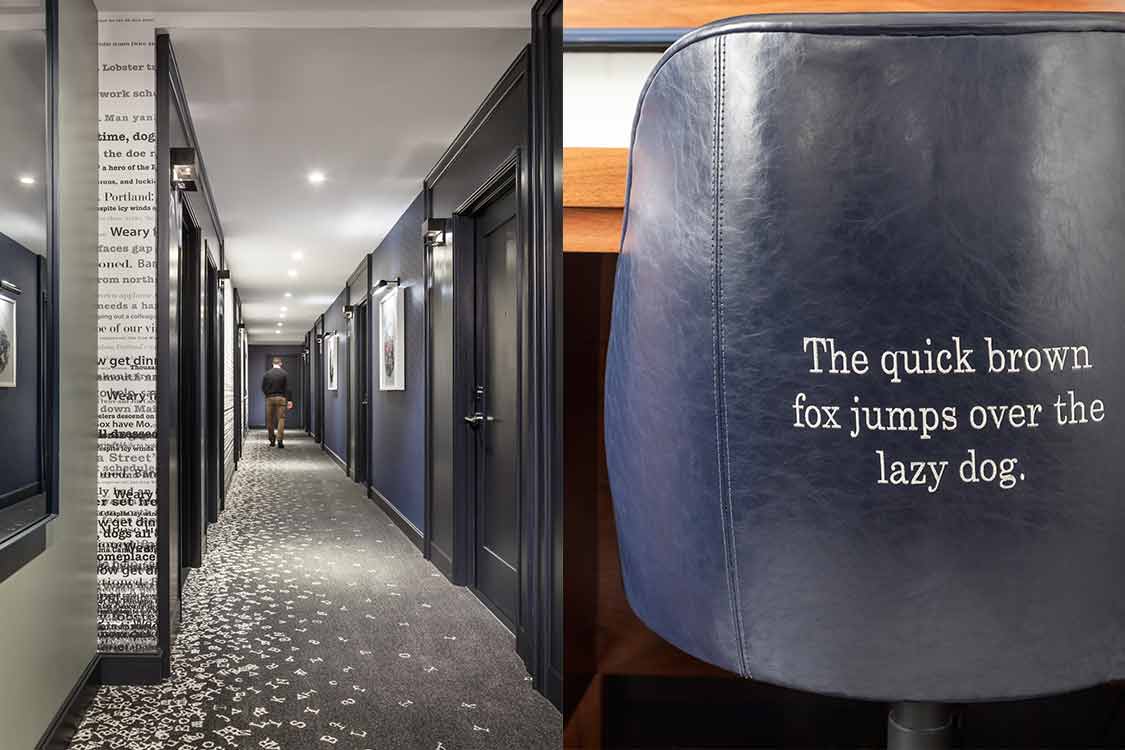 Photos courtesy of The Press Hotel / Irvin Serrano
The Press Hotel was originally home to the offices of the Portland Press Herald. The historical building was renovated in 2015 into a luxury boutique hotel in Portland, Maine. From the letter-themed wallpaper to the vintage typewriters, The Press Hotel elegantly preserves the building's history with a unique newspaper theme. This hotel is situated walking distance to several shops and eateries, making it the perfect location for a unique getaway in Portland.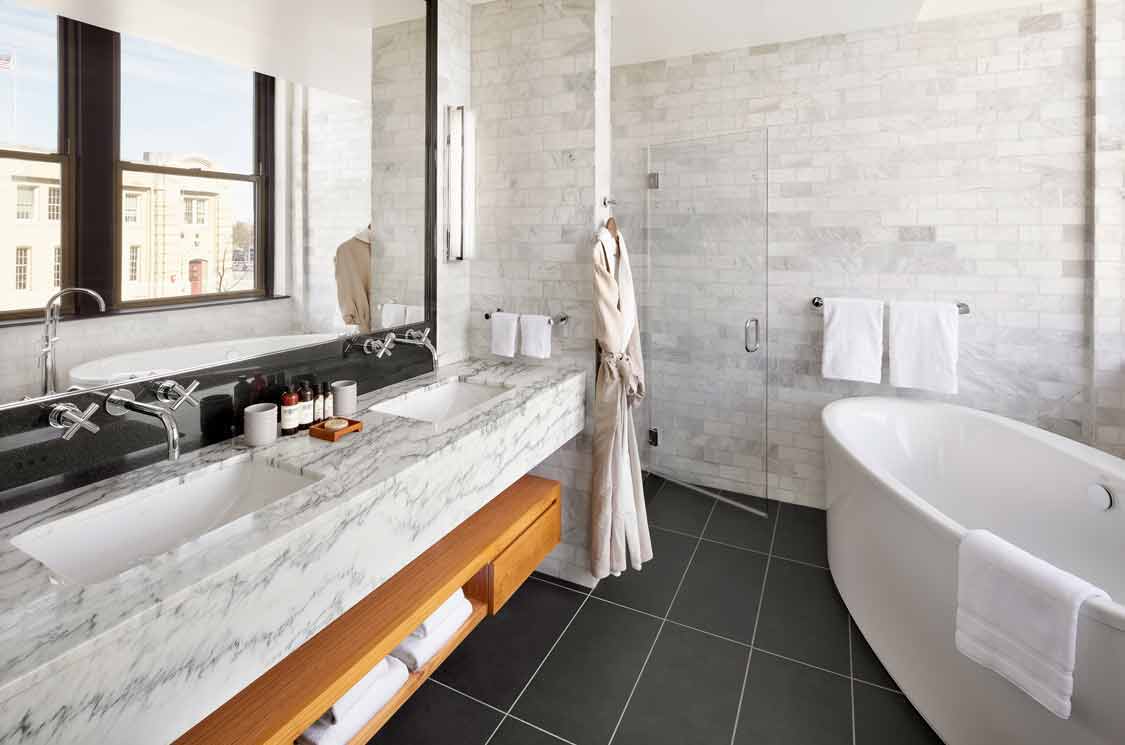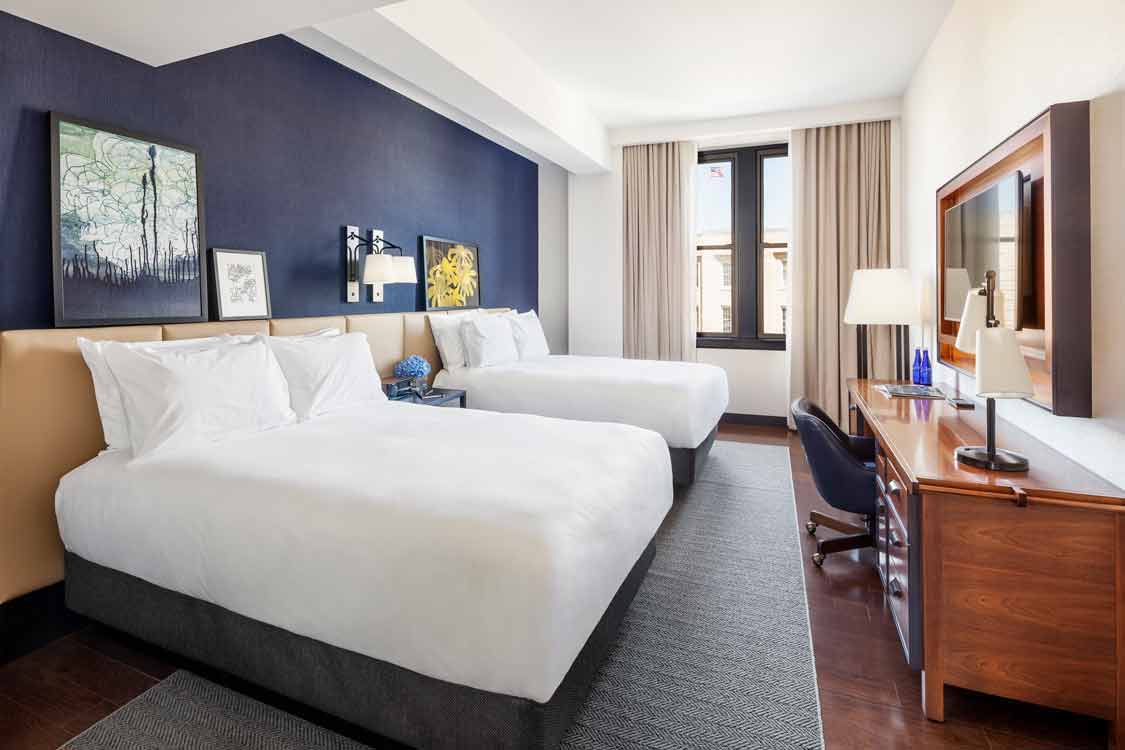 6. THE ESSEX RESORT
70 Essex Way, Essex Junction, VT 05452 - EssexResort.com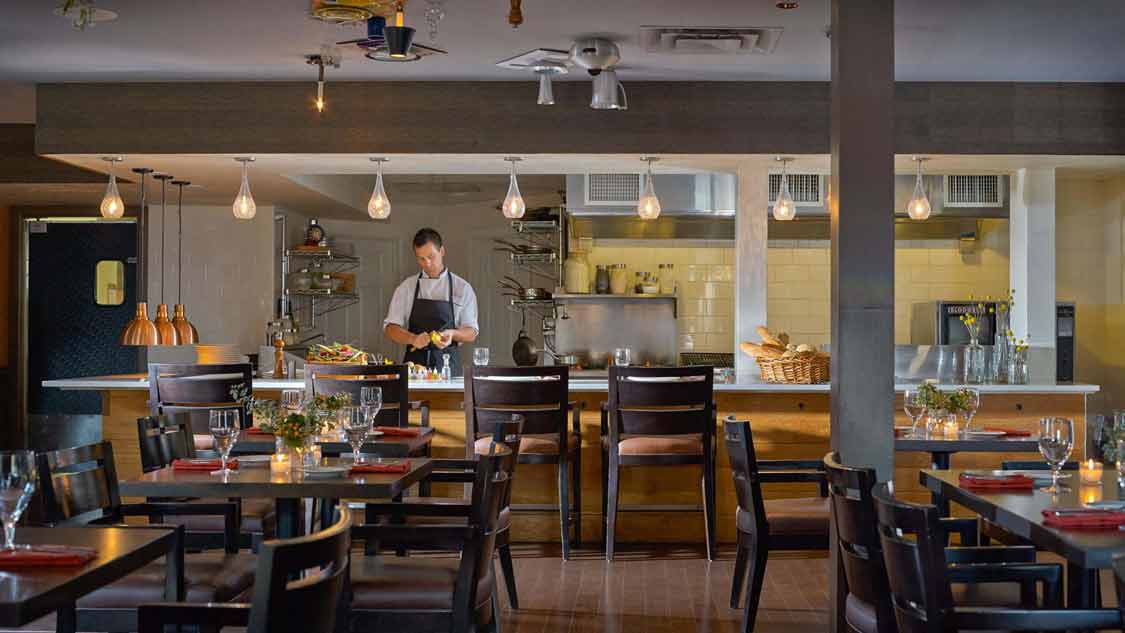 Photos courtesy of The Essex Resort
Being a culinary resort, it's only appropriate that the Essex Resort exhibits a clever culinary theme in its decor. Enjoy cooking classes, spa services, and fine dining at this luxury resort in Essex, Vermont.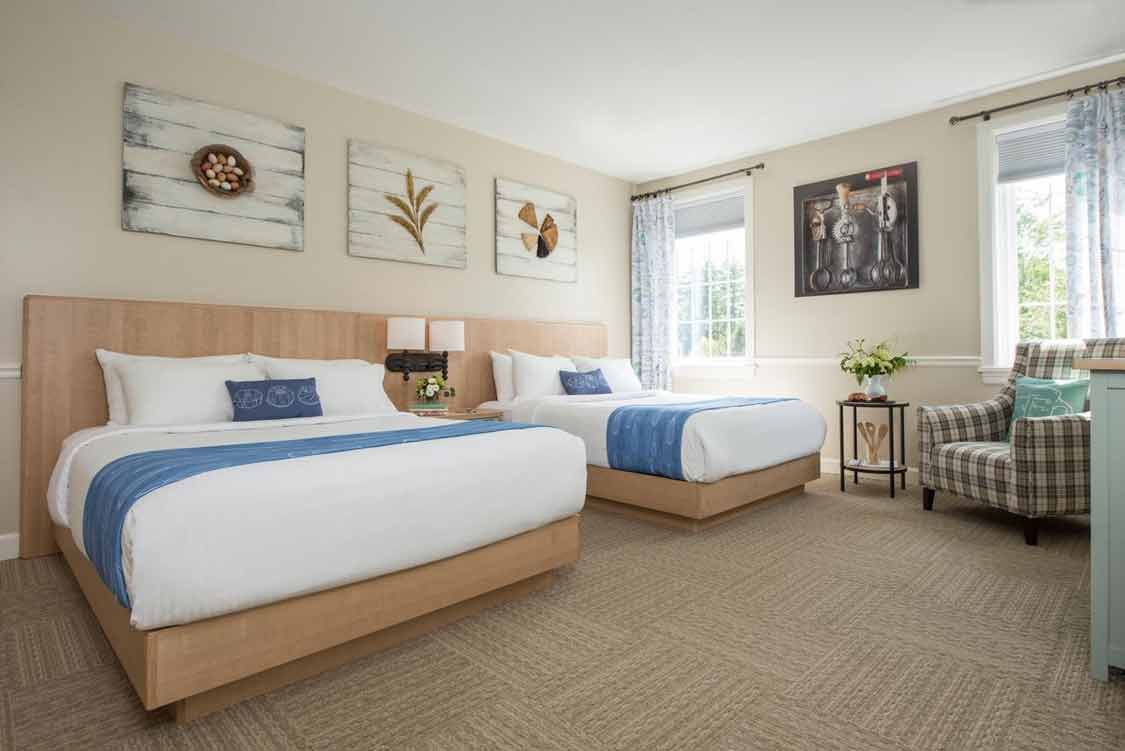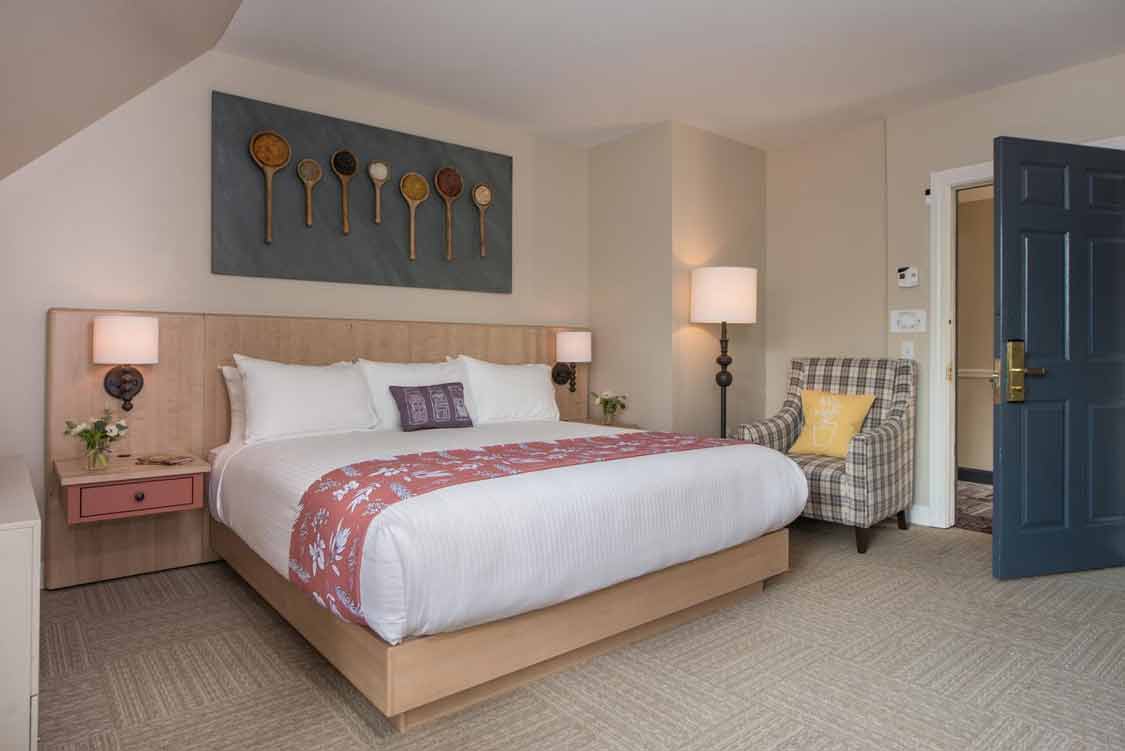 7. THE KENDALL HOTEL
350 Main St, Cambridge, MA 02142 - KendallHotel.com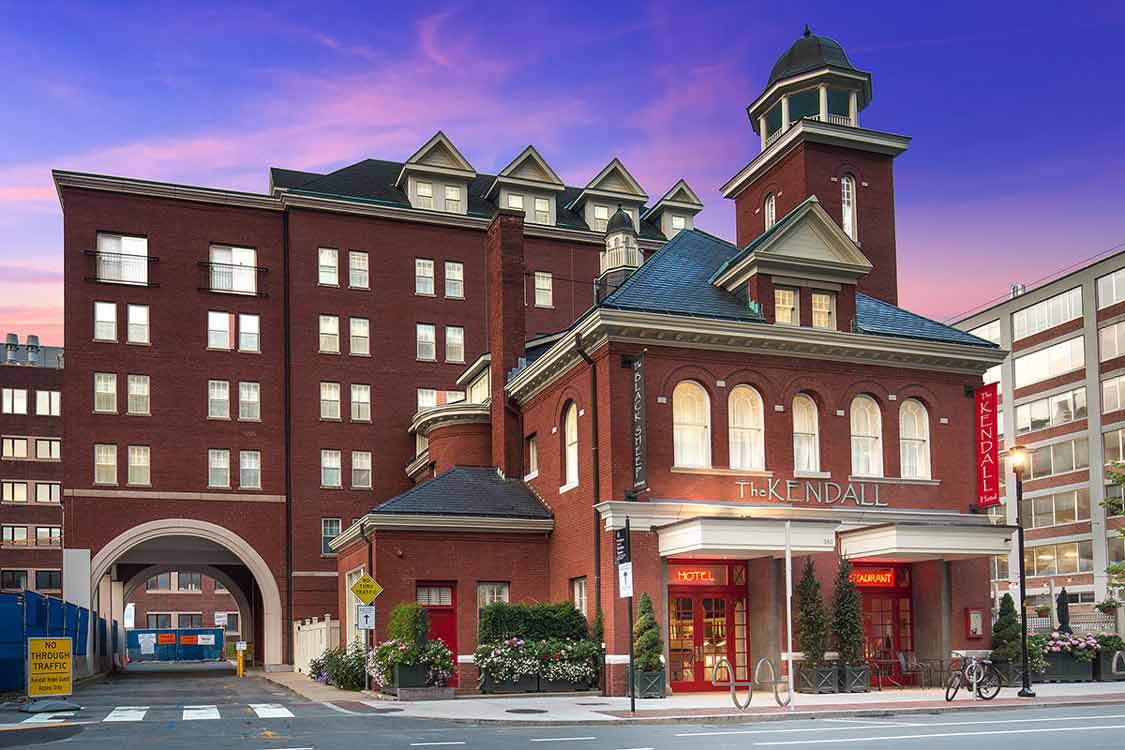 Photos Courtesy of The Kendall Hotel
The Kendall is another delightful boutique hotel in Massachusetts. The historic property is a renovated fire station and carries the theme throughout the building. At The Kendall you'll find unique fire station memorabilia and dalmatian decor. On top of the charming personality, The Kendall is in an excellent location and makes for a wonderful stay in Cambridge, MA. You'll have easy access to train stations, dining, and attractions.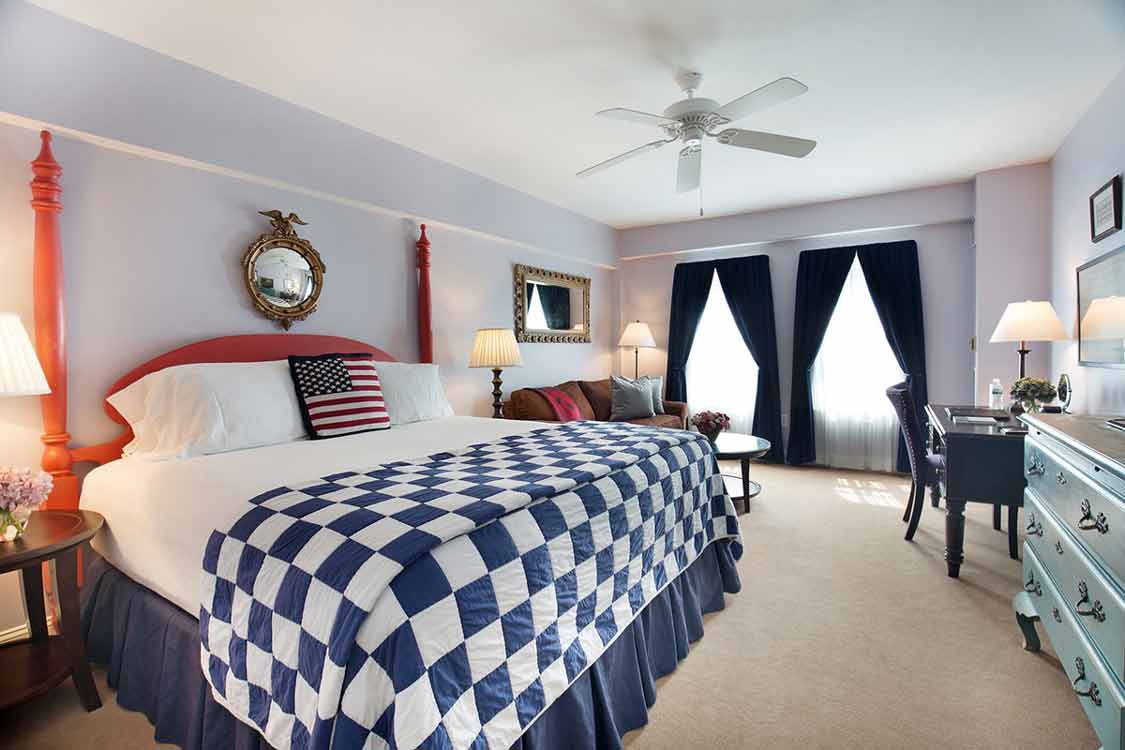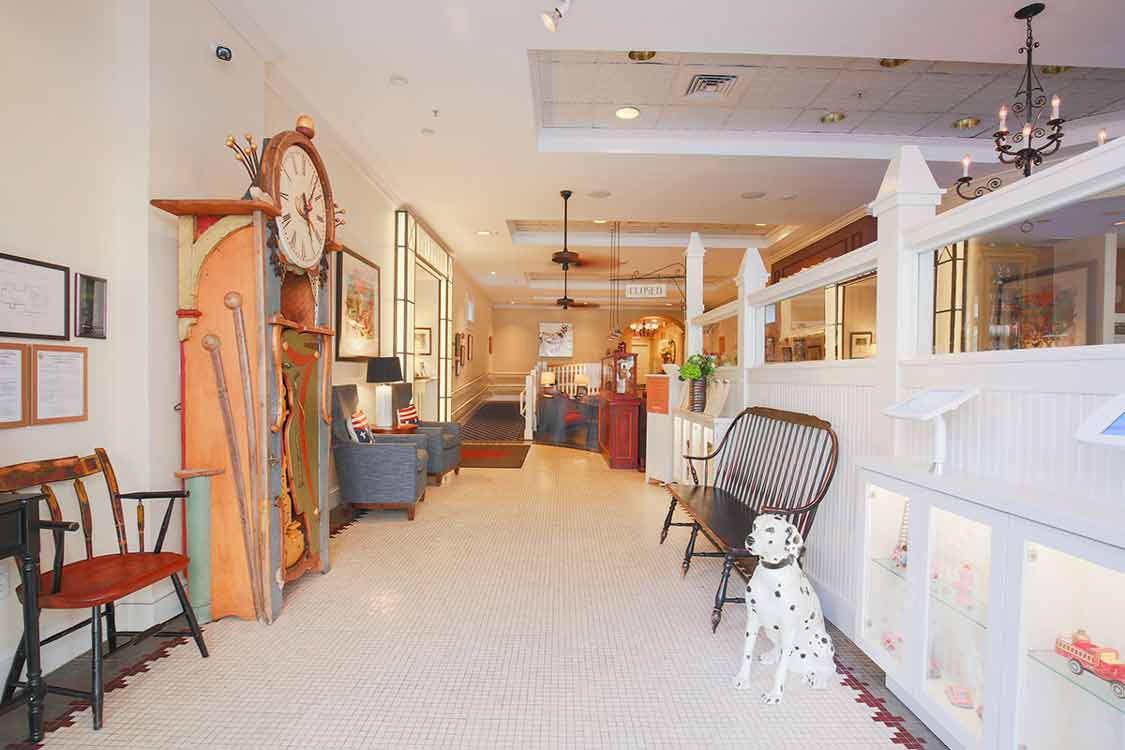 Have you ever stayed at one of these amazing themed hotels in New England? What was your experience like? Leave a comment and let us know!
10 Incredibly Unique Airbnbs In The Northeast( One of them is an actual castle cottage!)
---
---
Post Last Updated