Sketching On The Go with Derrick from "Sticky Mango Rice"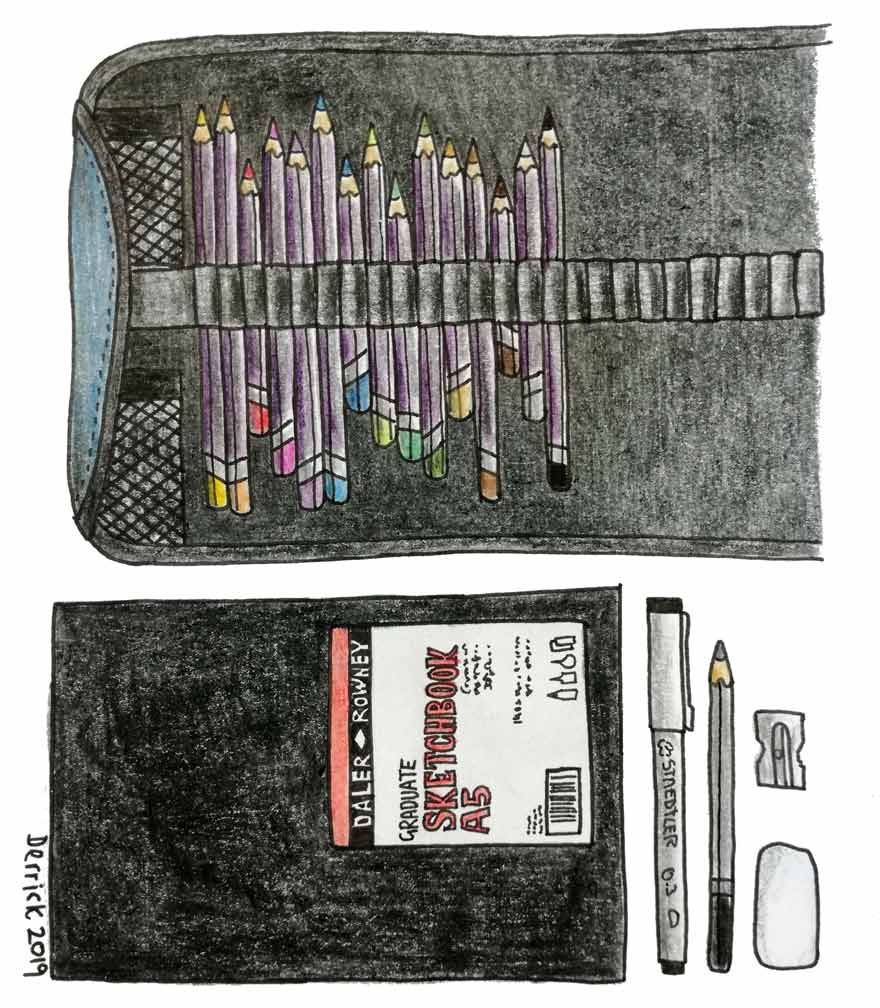 Urban Sketching Supplies
Urban sketching may be one of the best ways to pause time when traveling. There's no better way to absorb a picturesque location than by recreating every detail of a scene with a pencil or brush. Studying the small details, expressions, and background objects adds to the immersive feel of the urban sketching experience. Here are my favorite urban sketching supplies, so you can make the road your studio!
Pencils
Sketching with pencils has always been my go-to medium. The sky is the limit when expanding your palette. The best part about colored pencils is the convenience and portability. They require no water, pots, brushes, or washing up. When it's time to pack up, you can simply put them back in your bag.
And to answer a common question I receive–yes, you can take your pencils and sharpener on an airplane!
For sketching on the go, I reduce a set of 36 Derwent Studio pencils down to 15. The Derwent Studios are a harder pencil that sharpen to a lovely fine point and don't snap easily. Although quite a dry pencil, they blend and layer really well. Their waxy feel is ideal for smudging by hand, or with a white pencil.
For boosting elements, I sometimes add Derwent Inktense pencils (especially in black). I apply these dry to make certain elements pop.
I also take an HB or F thickness pencil for sketches, a high-quality Staedtler eraser, and sharpener. The micron liner pen I prefer is a Staedtler Pigment Liner 0.3mm. It gives good solid lines but is still subtle enough to not overtake the pencils.
Pencil Roll
For transportation I recommend a synthetic leather pencil roll. They fasten with a metal clip and can be folded over to create a sturdy working mat.
Sketchbook
For sketch paper, I use a Daler Rowney Graduate A5 hardcover sketchbook. The textured paper is lovely and gives a rough, grainy finish. I also like Moleskine A5 sketchbooks for their high paper quality, and because they open completely flat. However, they are more expensive than the Daler Rowney.
Watercolors
When I travel with watercolors, I use a Daniel Smith half pan kit. It's a 15 colour palette that is lightweight and travels well. I have filled it with my own choice of colours to emulate my pencil palette. I use the same HB or F pencil for my pre-sketches, my Staedtler Pigment Liner 0.3mm, and an eraser to lift my lines before painting.
To minimize the use of water pots, I prefer to use three Pentel Aquash water brushes in fine, medium and large sizes. These are great, because the brush itself is a water reservoir that is filled, and the water level can be applied to the paper with varying levels of pressure. The brushes are also compact and easy to clean.
The paper I use with these is a Hahnemuhle watercolor book. It's a nice thick 200gsm paper with a grainy paper texture and a strong cover.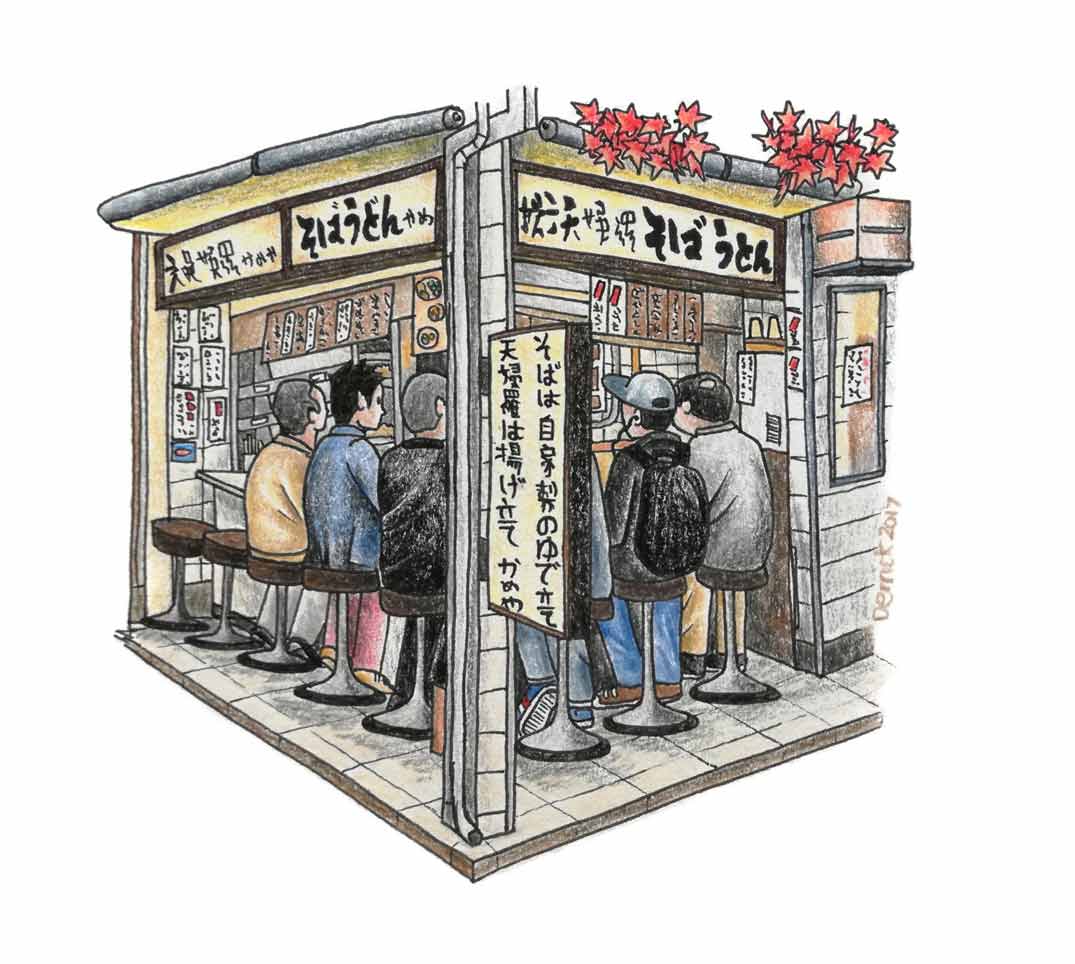 A Small Restaurant in Japan by Derrick from Stickymangorice.com
Now you have everything you need to begin urban sketching with colored pencils and watercolors! Buildings and architecture are a great way to begin drawing lines and practice geometric shapes. Experiment with gradients of color or even black shadows to accentuate areas of light and dark.
Where it gets enjoyable for me is drawing people. Because they're always on the move, you can use a bit of artistic license to embellish what you see. My favorite places for sketching are the cities of Japan and the beautiful landscapes of Sri Lanka.
Where are your favorite supplies for urban sketching?
More Art From Derrick: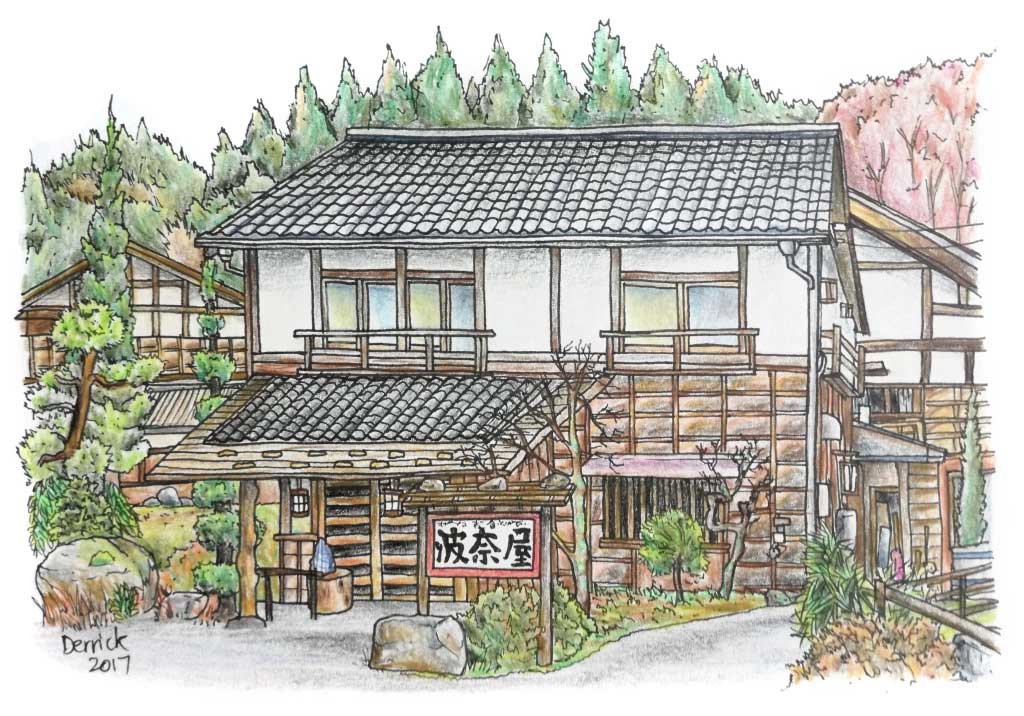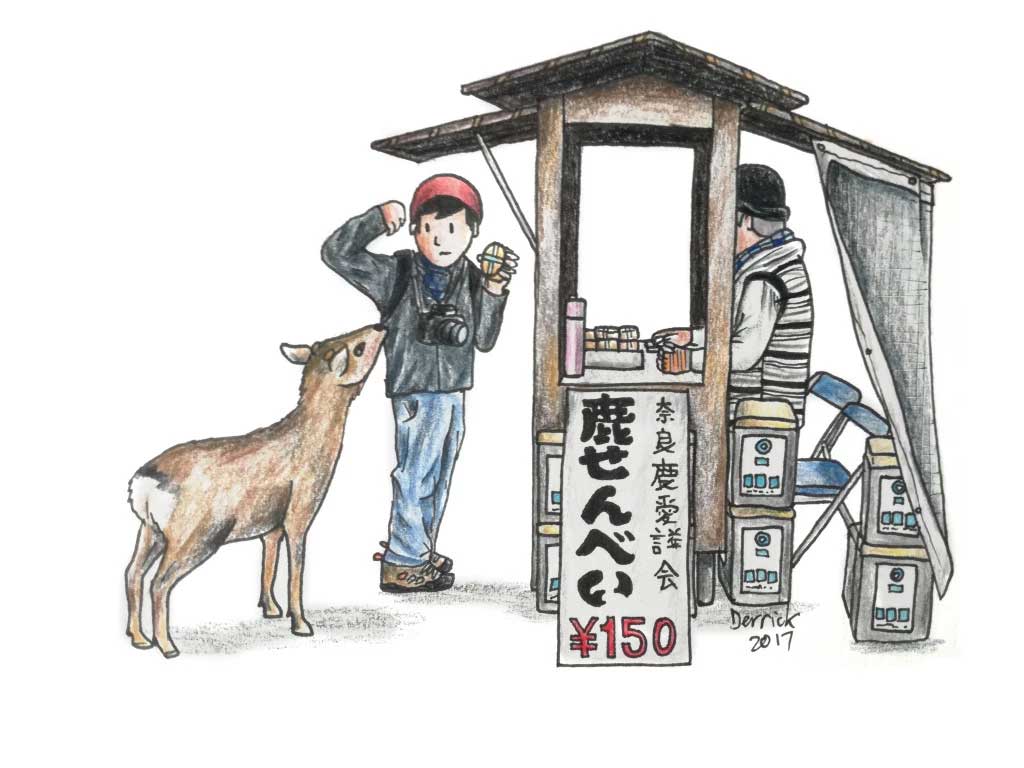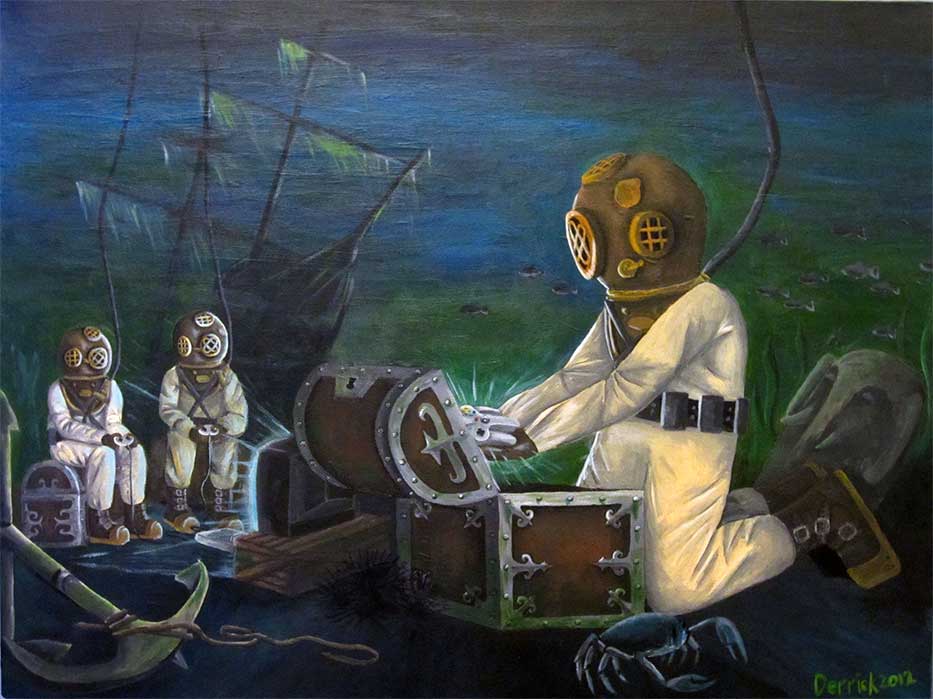 See all of his artwork and read about his travels at StickyMangoRice.com
---
Derrick
Guest Poster
Derrick is a 32-year-old casual artist living in Melbourne, Australia. With plenty of family in Europe, and an insatiable travel bug that won't go away, there's always a good reason to travel somewhere new! When he's not traveling, he's illustrating past adventures in his sketchbook, and experiencing all the challenges of being a new dad. Check him out at StickyMangoRice.com!
Post Last Updated