6 Romantic Day Trips In Southern California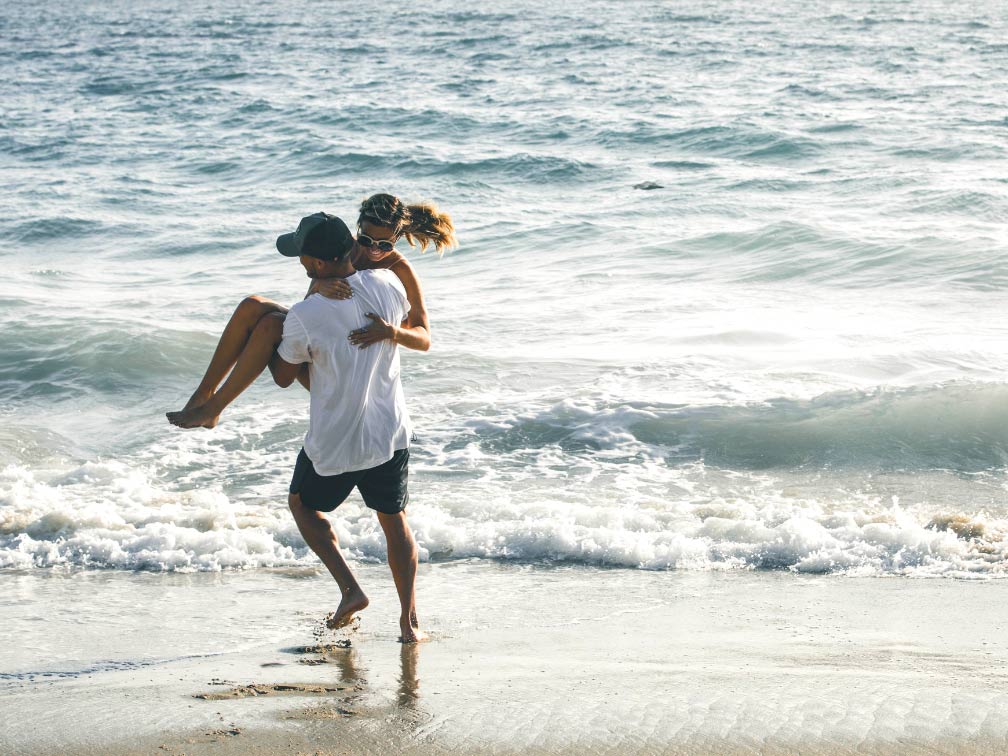 Southern California is known for both the glamour of Hollywood and their beautiful beaches. With warm weather year-round, "SoCal" is a great place for a romantic day trip.
Check out these suggestions for the best romantic day trips in Southern California!
1. Long Beach, Los Angeles
Take a gondola ride, Enjoy fine dining, Visit the Queen Mary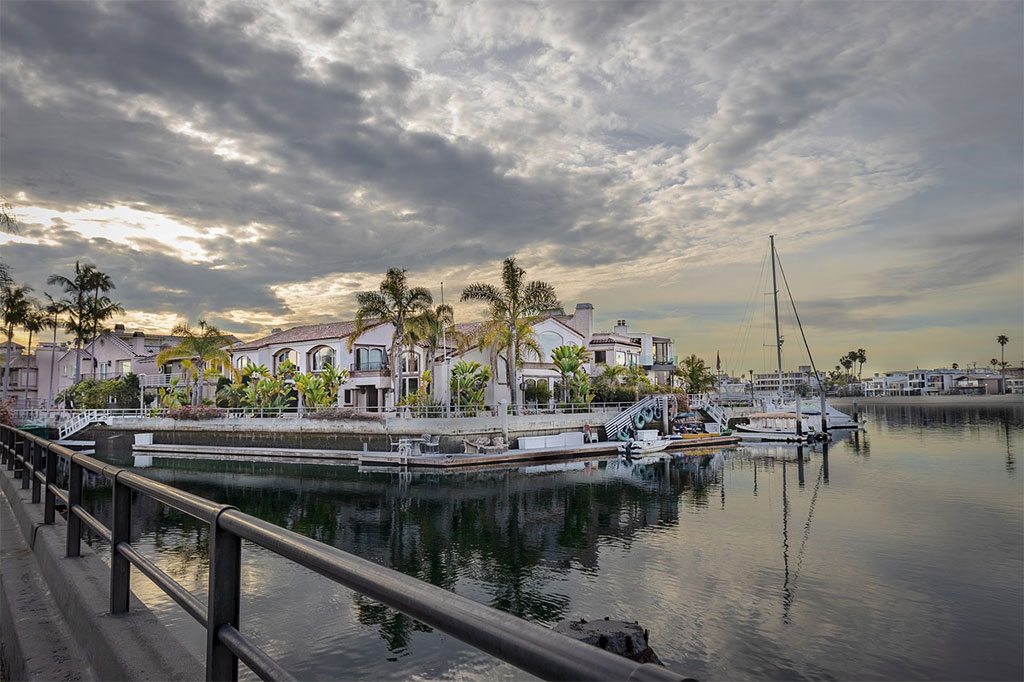 Located between Orange County and Los Angeles, Long Beach offers visitors the best of both worlds. There's no need to travel to Italy, lovers can enjoy a romantic gondola ride through the canals of Naple Islands in Long Beach. Float along the river in your private boat as your Gondolier sings to you and your other half. You can even enjoy a glass of wine while aboard. After the gondola ride, there are tons of great restaurants to dine at. You can also check out the historic Queen Mary ship in Long Beach Harbor, or visit the nearby Aquarium of the Pacific for a look at seas of colorful fish. Later in the day, Long Beach's bars come alive with music and dancing.
Romantic restaurants: Parkers' Lighthouse, Domenico's Belmont Shore, Tantalum Restaurant, and Nico's.
2. Santa Monica, Los Angeles
Stroll the pier, Ride the Ferris wheel, Enjoy ocean views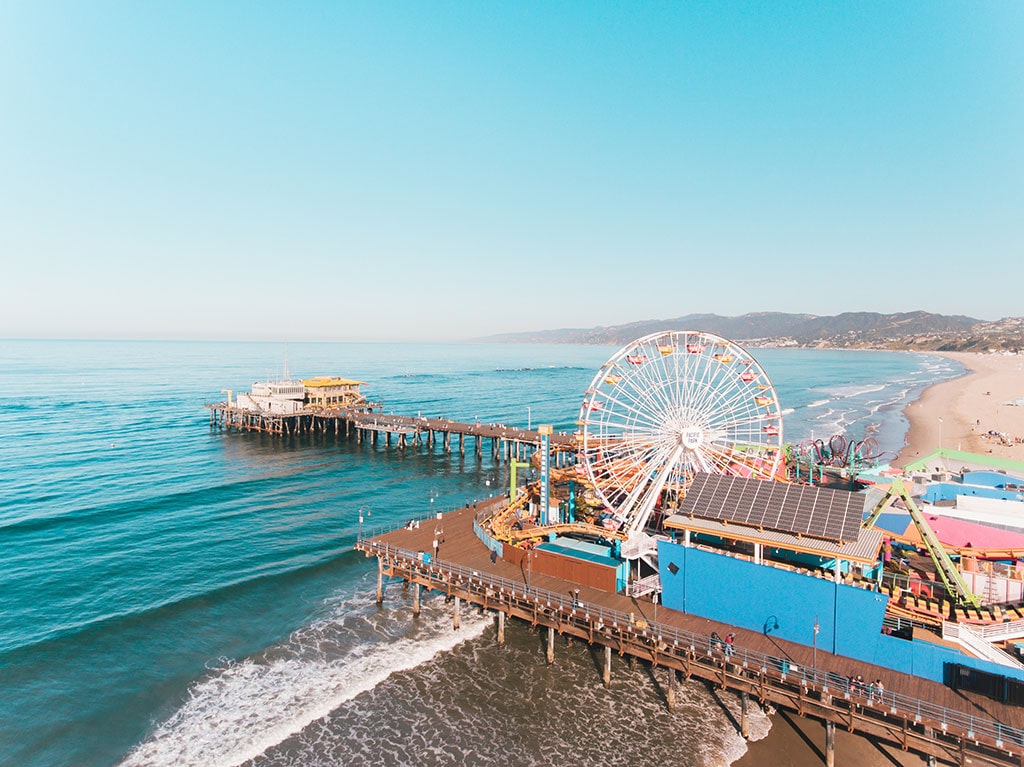 Santa Monica Pier is an iconic part of Los Angeles, conjuring up images of children licking ice cream cones and teenagers frolicking around playing frisbee. The Pier area has a lot of offer, and a local favorite is the Muscle Beach area near the Pier entrance. This beach is aptly named - tightrope walkers, buff muscle men, and crowds of onlookers are almost always at Muscle Beach. At the end of the Pier is Pacific Park, a small amusement area featuring a gorgeous Ferris wheel, arcade, gift shop, and several thrill rides. The Ferris wheel offers sweeping views of the Pacific Ocean and makes for an adorable photo!
Suggested itinerary: Park at the Venice Beach Boardwalk just south of Santa Monica Pier and bike or walk to the Santa Monica Pier. Take a spin on the Ferris wheel for movie-like romance above the sea. You won't need to leave the pier to eat at Forrest Gump's favorite restaurant - Bubba Gump's Shrimp Co is right in the middle.
3. Julian, San Diego
Go apple picking, Enjoy varieties of cider, Hike and explore the parks
Julian is a tiny town in San Diego that couples adore. The whole town is centered around its main export - apples! In the fall visitors can go apple picking at local farms, or just stop by one of the several bakeries in this one-street city. Try one of the many varieties of cider and enjoy crispy danishes along the main street. If you're not a fan of apples, you can also go cave crawling in the Eagle Peak Mine, hike around the Volcan Mountain Wilderness Preserve, or explore the William Heise County Park. Be sure to pay a visit to Julian Town Hall.
Best places to get apple cider: Julian Hard Cider, Julian Station, Julian Ciderworks, Julian Cider Mill, and the Volcan Mountain Winery.
4. La Jolla Cove, San Diego
Admire the sunset, Take a bike tour, Explore the sea caves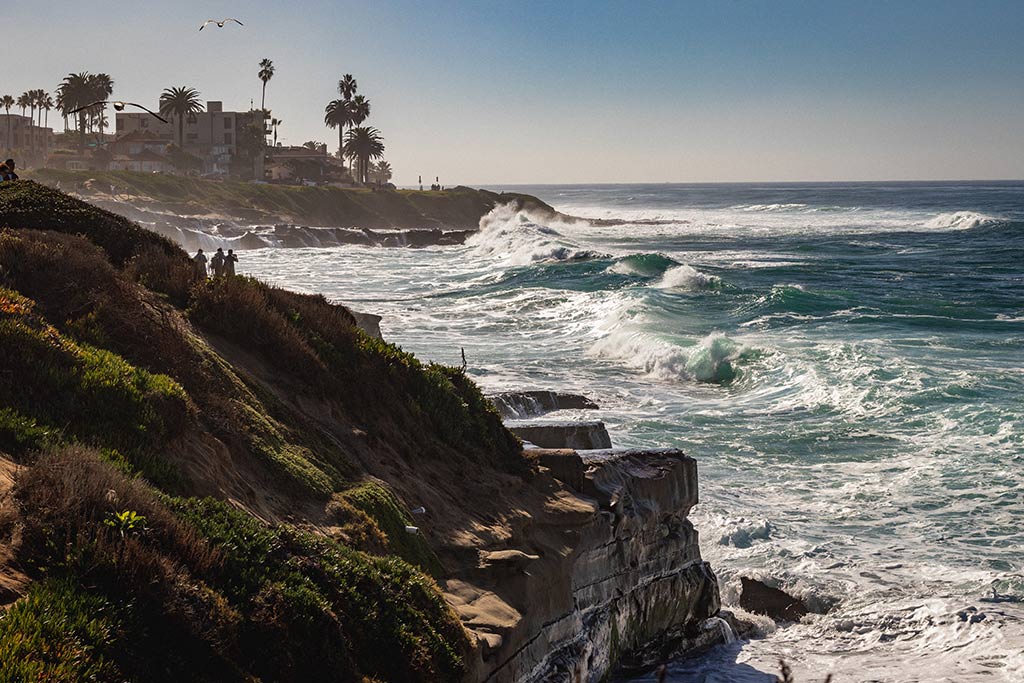 La Jolla is a hilly, seaside community in San Diego that's worth a trip for the stunning sunsets alone. The Cove and its surrounding beaches are dotted with sunning sea lions year-round. The Cove is teeming with outdoor activities like bike tours, snorkeling, and kayaking. Visitors will love seeing starfish at the La Jolla Tide Pools and can check out the Birch Aquarium to see more sea creatures. For the adventurous couple, head to the Sunny Jim Sea Cave. This awesome cave lets you go down in the depths of the sea caves for a stunning and unique look at the Pacific Ocean.
Best beaches: Pacific Beach, Coronado Beach, La Jolla Shores Beach, Mission Beach, and Coronado Beach.
5. San Juan Capistrano, Orange County
Visit a winery, Explore the Historic District, Catch a movie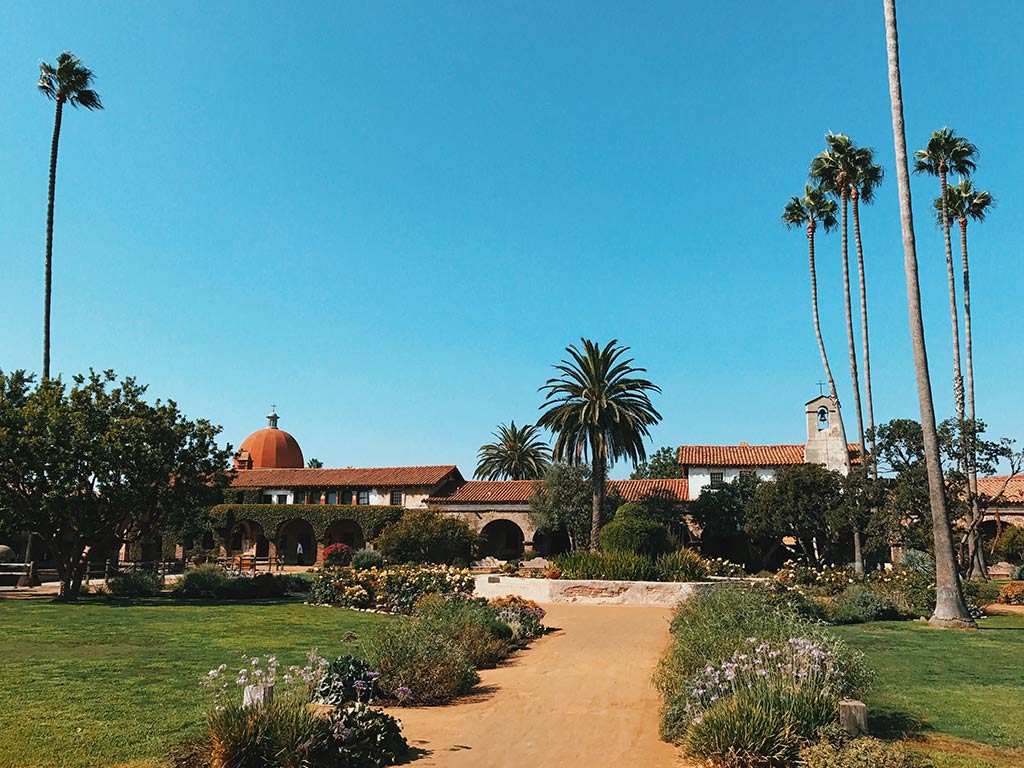 Wineries are abundant in the historic town of San Juan Capistrano. Easily accessible by train, San Juan Capistrano features a movie theater and petting zoo right next to the train station. With great history comes great wine! San Juan Capistrano was built around the Mission but grew because of the wineries. These cozy spots are perfect for couples who want to grab a glass (or three, we don't judge) of many wine varieties available. History buffs will love visiting the Mission then walking over to the Los Rios Historic District to see the legends of SJC.
Best wineries: Five Vines Wine Bar, Rancho Capistrano Winery, and Tannins Restaurant & Wine Bar.
6. Heisler Park, Laguna Beach
Admire the artwork, Catch stunning views, Enjoy the beach
Laguna Beach is a small town on the coast of Orange County that has a lot to offer. This hipster's paradise has an ongoing love affair with local art which is displayed in the many galleries along Pacific Coast Highway. Heisler Park is the best way to see Laguna Beach because of its stunning views of coves and beaches below. Take the winding stairs down to the tide pools or find a bench and absorb the beauty of the ocean before you. Parking can be difficult but will be well worth it. Spread out a blanket on the park's grass and enjoy the sights and sounds. Heisler Park is definitely one of the most Instagrammable spots in Orange County, if not the whole state of California!
Most scenic restaurants to enjoy the view: Las Brisas, C'est La Vie, Driftwood Kitchen, the Deck on Laguna Beach, and Studio Restaurant.
Have you ever visited one of these lovely places in Socal? What's your favorite place to go for a romantic day trip in Southern California? If you're looking for more travel inspiration in California, check out Gabby's awesome California bucket list!
Find Hotels in Southern California
FAQ - Qestions about romatic trips in southern california
Where can I take my girlfriend in Southern California?
Of course all of the places above are excellent for a date with your girlfriend. But here is a little bonus for you.
Spending a romantic weekend with your girlfriend in Cambria is a wonderful idea. San Simeon State Park Beach, William Hearst State Park, and Moonstone Beach are all close by. Moonstone Beach is where most of Cambria's hotels are located and afford a great view of the Pacific Ocean.
Where in southern California should I go for my anniversary?
A great place for an anniversary are The Rolling Hills of Sonoma County.
Couples come to Sonoma County to enjoy the laid-back life and outdoor activities like hiking, mountain biking, and hot-air ballooning. In addition to enjoying the local, farm-fresh gourmet cuisine, visitors can also relax and unwind. Just an hour north of San Francisco, Sonoma County's rolling, vine-lined hills are a tranquil haven.
What is the most romantic beach in southern California?
My top pick for the most romantic beach is the Victoria Beach in Orange County. La Tour, a 60-foot tower inspired by castles, protects this fairy-tale-like beachside location.
---
Aimee Engebretson
Guest Poster
Aimee Engebretson is a writer from One Chance Travel who fell in love with travel at age 15 when she traded in her future-car-fund for a trip to Europe. Paris would end up being the first of many trips, and she continues to travel at every opportunity between her career projects as a local marketing manager. Check out her YouTube channel for tips and tricks on traveling in California and Asia.
https://twitter.com/onechancetravel | http://onechancetravel.com/ | https://www.youtube.com/channel/UCCP-cMaBX59WQ9FTsryJYXQ
Post Last Updated