Renting A Campervan In Iceland + FREE Iceland Packing List
Renting a campervan in Iceland is the best way to see the country. Iceland is beautiful, and you're going to want the freedom to take your time and explore. Camping in Iceland is popular these days. You'll see many other people cruising around in campervans and exploring the country!
Click here for your free Iceland Packing List!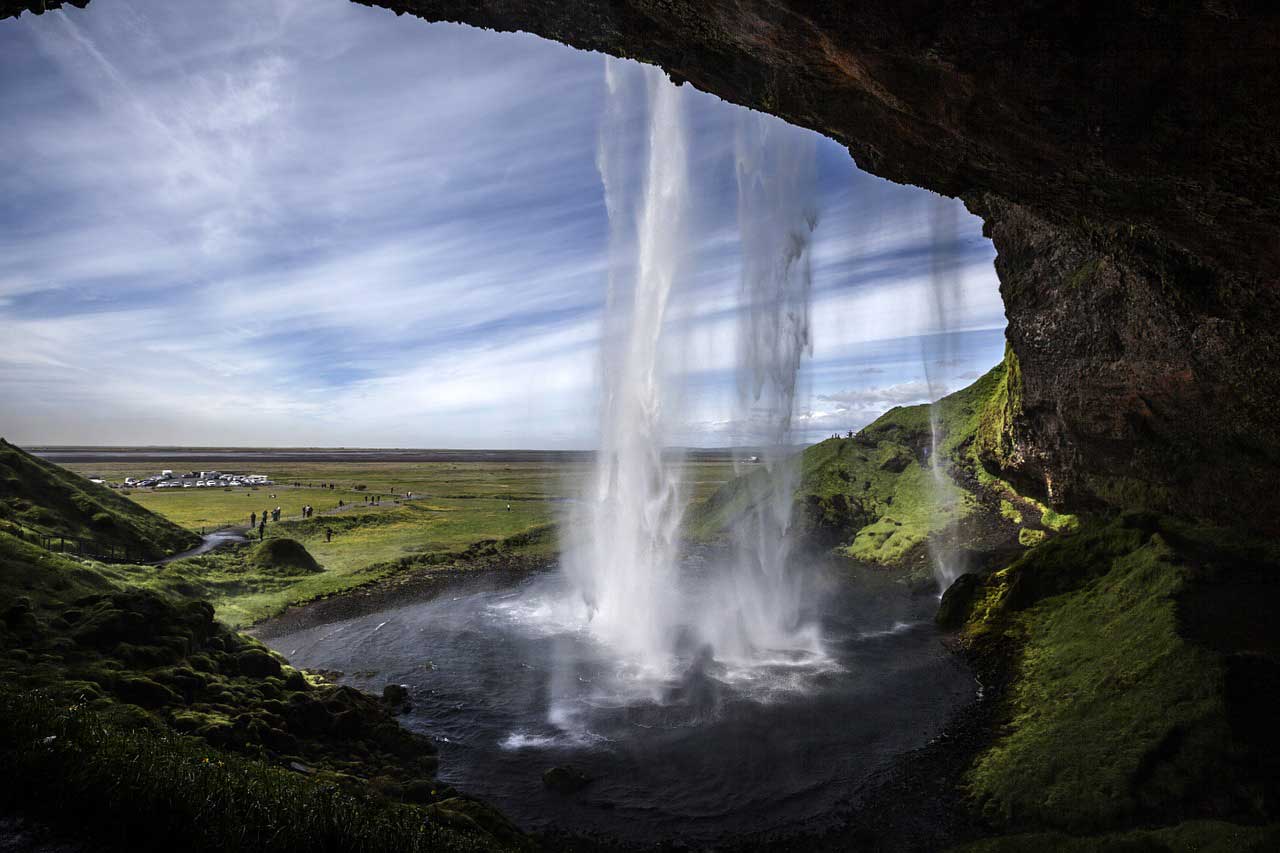 Here are some awesome companies offering campervan rental in Iceland.
1. Happy Campers
Happy Campers is popular. We saw a ton of these colorful vans while we were driving around. And the campers? They definitely looked happy! Happy Campers offers free airport transportation which is a huge bonus. That's one less thing you have to worry about - so you can focus on sightseeing! The vans are equipped with a GPS tracking system, so if you need assistance on the road, they're a call away. The campervans are not 4x4 or suitable for driving in the highlands. Happy Campers closes during the harsh winter months.
Prices: From $124 USD and up, varies from season and camper
* Happy Campers is adding some automatic transmission vehicles to their fleet in 2019!
https://happycampers.is/
2. Mink Campers
Mink Campers is a unique company for so many reasons. The cozy teardrop trailer definitely stands out from the rest - which is why we rented it on our trip to Iceland! It comes equipped with everything you need for a worry-free adventure. Trek along with a 4x4 vehicle and the detachable trailer behind you. They offer both automatic and manual transmission vehicles rented through Avis. Everything is included in the cost (blankets, WiFi, stove, etc), so it takes the guesswork out of pricing. The back pops open and turns into a kitchen, so you can cook easily wherever you end up. Renting a campervan in Iceland should be a fun experience, and Mink made that possible. We were really happy with the convenience and comfort of the Mink.
Prices: You can rent the trailer for $150 /day, price increases with rental of a 4x4 vehicle to tow it. The manual transmission is less expensive.
https://www.facebook.com/minkcampers/
3. KuKu Campers
Without question, KuKu is the quirkiest camper rental company around. We loved seeing the unique spray-painted designs. KuKu offers some 4x4 options, as well as automatic transmissions if you can't drive stick. KuKu is open year-round, and the vans are equipped with studded tires during the winter. Extra drivers are included, so you can take turns navigating the road.
Prices: Prices from $82 USD / 69 EUR, depending on the season and which camper you choose. Check out their offers page to score some free add-ons.
https://www.kukucampers.is/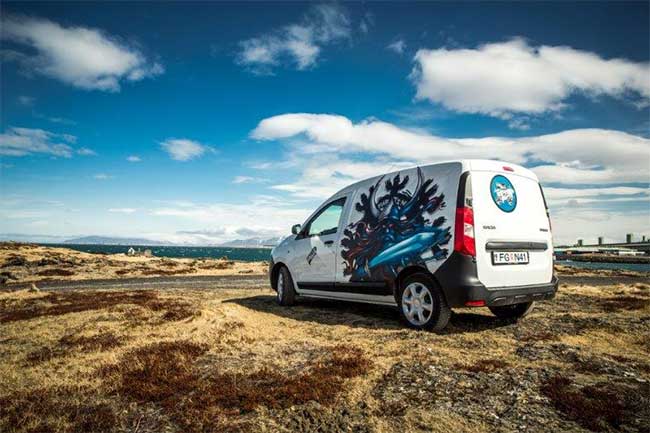 Image: KuKu Campers
4. Snail Campers
Snail is a smaller, family-run company but they have a wonderful reputation. The company offers both 4x4 and non-4x4 campers, all of which are a manual transmission. Included with rental is customer pick up within the Reykjavík area. (Note: the airport is not in Reykjavik and you will need to arrange transportation there.) The VW Snail campers are ultra charming. You have permission to take it slow in Iceland! Check out this review of the Snail camper by Mary. It's full of awesome photos.
Price: From $194 USD and up.
http://www.snail.is/
5. CampEasy
If you're looking for simplicity, look no further than CampEasy. Their website makes it easy to book the perfect camper to suit your needs. Included in the rental is transportation to the Reykjavik area. Some of their campers are even suitable for F-roads if you're seeking extra adventure. If you're looking to book with CampEasy, be sure to check out their specials page for some freebies!
Prices: From $120 USD and up.
https://www.campeasy.com/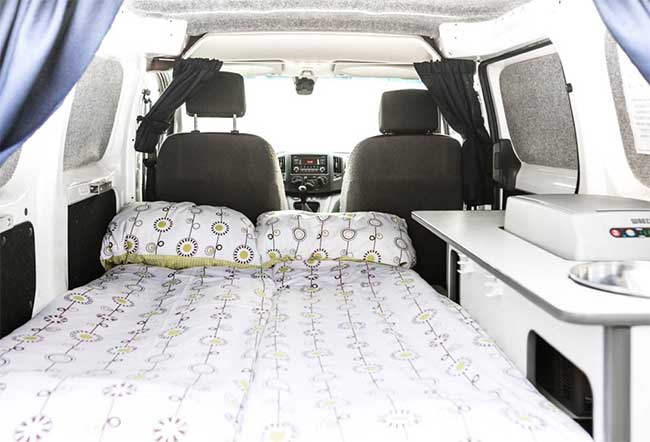 Image: Easy Small Camper / CampEasy.com
Another solid option. Like the others, Rent.IS has various sized campers to suit your needs. If you're looking for some Iceland travel inspiration, check out their Camper Stories. They had some pretty awesome adventures!
Price: From $142 USD
https://www.rent.is/
So, Who do I choose?
When it comes to renting a campervan in Iceland and choosing a company, it really depends on your needs. Are you in need of a 4x4 vehicle for ultimate adventure?.. or are you sticking to the ring road? In regards to budgeting, make sure you account for additional costs - you're going to need blankets! I would recommend any of these companies for your Iceland camping adventure. Look at each company individually. Check out their photos, availability, and specifications. Every trip is unique, and every traveler has different needs.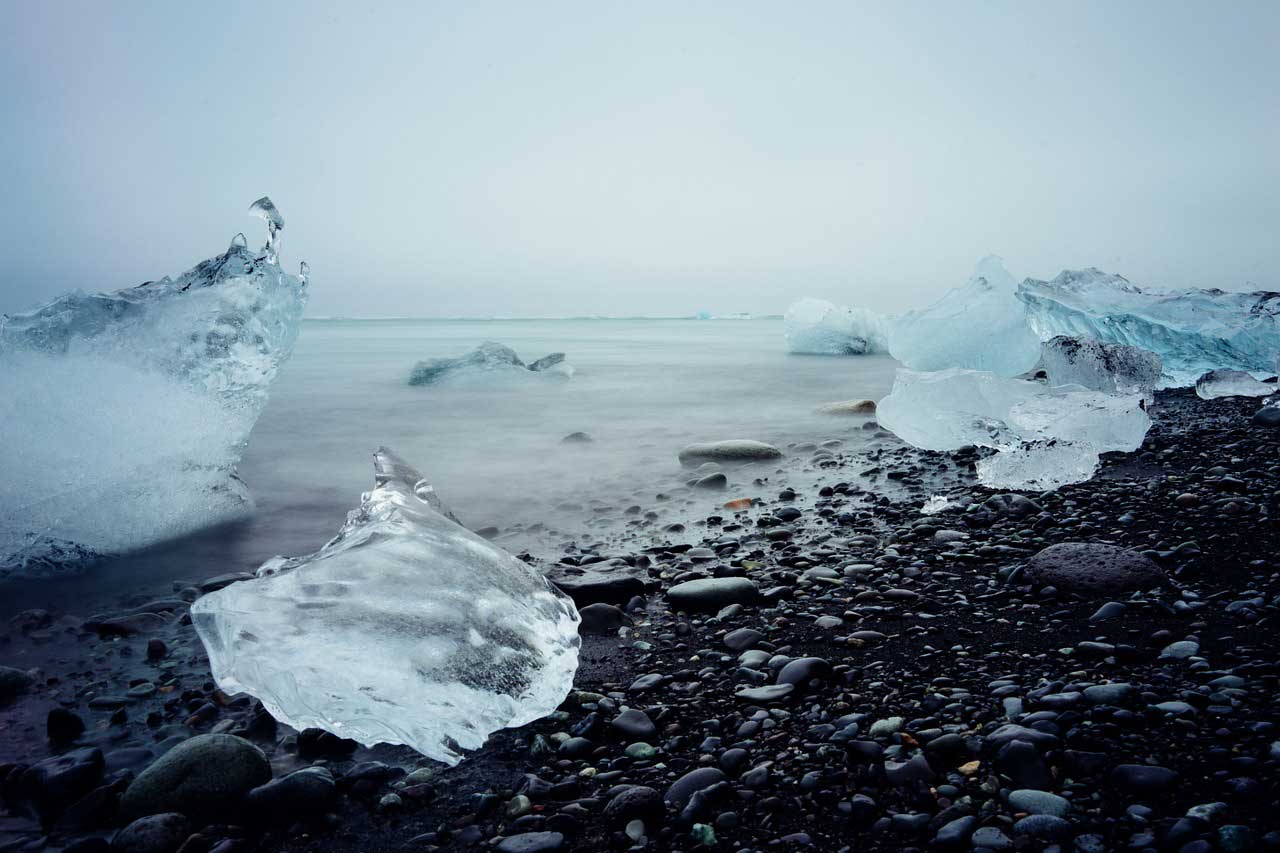 Where do I camp in Iceland?
There are over 150 registered campsites in Iceland. Off-road camping in Iceland is illegal, and you need to stay at a designated campsite. Happy Campers created a wonderful map with all the campsites in Iceland.
Most campsites cost about $15 per person, per night. You do not to make reservations ahead of time. Many of the campsites have facilities and hot showers (for an extra fee.)
When I'm renting a campervan in Iceland, where do I eat?
There are two popular grocery stores in Iceland, Bonus and Kronan. We preferred Kronan. Here you can purchase everything you need to prepare your own food while camping, even if you're vegan or vegetarian! Some easy meal ideas:
- Precooked chicken with rice and veggies
- Oatmeal with Skyr and dried fruit/nuts
- Eggs with bacon
- Protein bars for hiking and snacking
- Nut butter on bread with banana
- Pasta with sauce
Don't forget the instant coffee!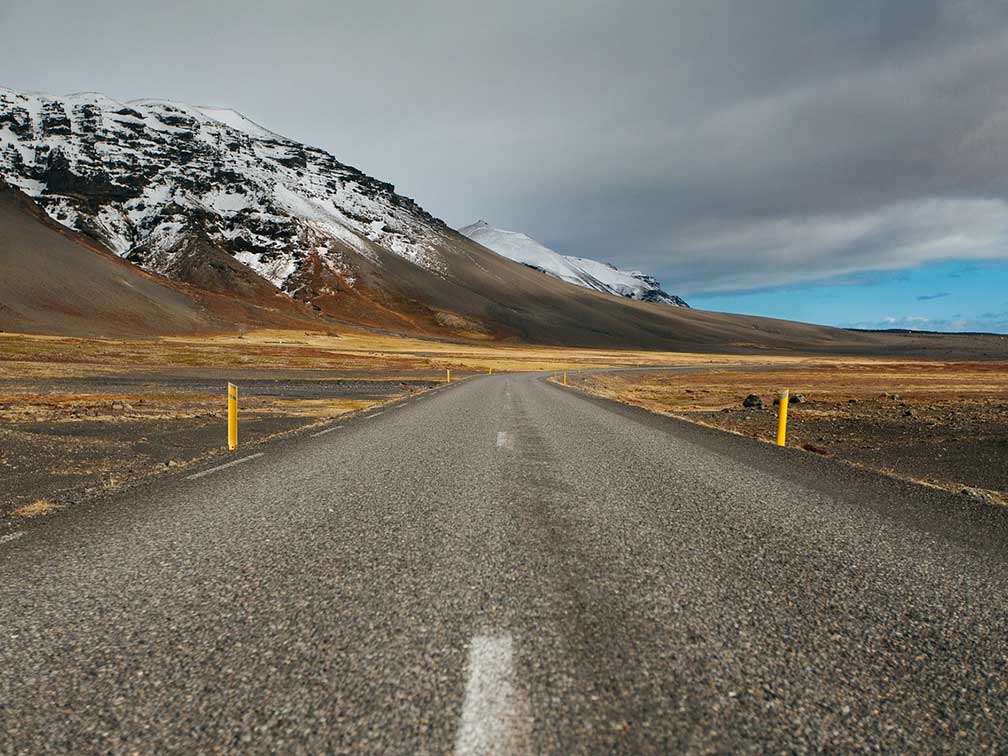 Apps to download before your trip to Iceland:
1. Maps.Me: A very useful offline map tool. Download your maps ahead of time. If you travel to an area with spotty Wi-Fi, you'll still be able to navigate.
2. 112 Iceland: For emergencies. You can ping for search and rescue help if something happens.
3. Strætó: This is the public transport bus app. If you plan on using the public transportation in Iceland, this map tracks the buses. You can also buy tickets and day passes.
4. Appy Hour: Drinking in Iceland is expensive. If you're visiting Reykjavik, use this app to find the best happy hours.
5. My Aurora Forecast: If you're hoping to see the Northern Lights, this app will come in handy. It will tell you exactly how likely you are to see the aurora borealis.
Things to consider when renting a campervan in Iceland:
- Insurance: The campervans come with basic CDW insurance, but you may need some extra. This depends on which roads you'll be driving, and which season you're going to be traveling. Check to see if your credit card has a rental insurance perk. Gravel, sand and ash insurance can be added to your rental.
- WiFi: The WiFi hotspot we had was worth its weight in gold. It made the trip much easier to plan. We were also able to keep in touch with family and friends this way. A highly recommended add-on.
- Gas: The price of fuel is expensive in Iceland. Your campervan may run on diesel, but you'll have to account for this cost when budgeting your trip.
Did you have the pleasure of renting a campervan in Iceland? Which company did you choose? What time of year did you go?
---
Post Last Updated