Lufthansa International Flight Review
As a seasoned traveller, I have to say that Lufthansa is hands-down my favorite airline, and in this review, I am going to share why. My Lufthansa International flights took me on unforgettable adventures to the USA, Europe, and Asia, and I have to say, it was always an enjoyable flying experience. What stood out to me the most was the attention to detail that Lufthansa puts into every aspect of their service. From the cleanliness of the cabin to the attentiveness of the flight attendants, every little touch made a huge difference in making my journey unforgettable.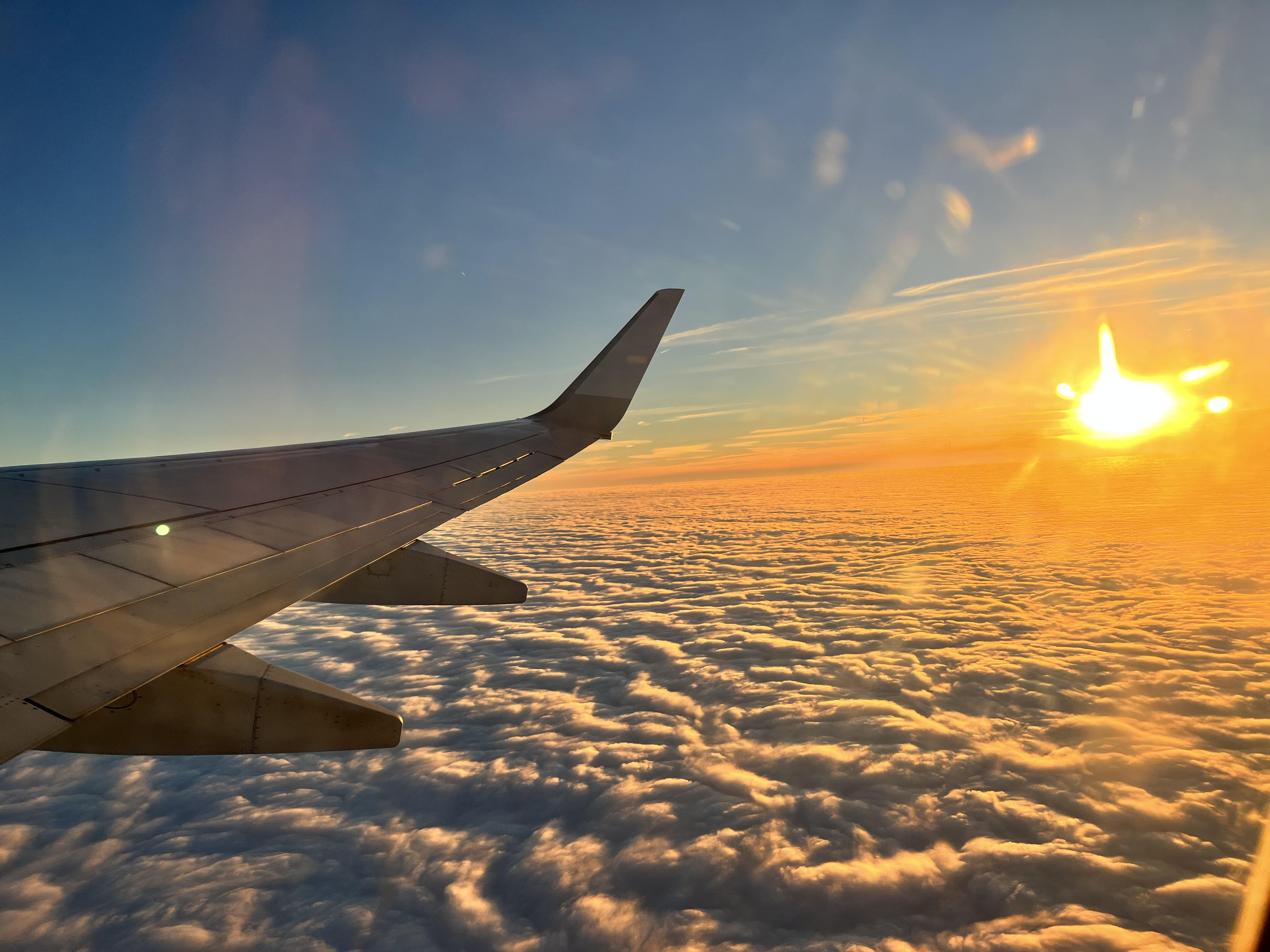 Quick Facts
Lufthansa, as a German airline, ensures that all announcements to passengers are made in both German and English languages, ensuring effective communication for all travelers. Moreover, the pre-flight safety videos provided by Lufthansa are not only informative but also designed to entertain passengers, adding an enjoyable touch to the pre-flight experience.
Destinations: Lufthansa offers long-haul flights to numerous destinations around the world, including major cities in North and South America, Europe, Africa, Asia, and Australia. Some popular long-haul destinations include New York, Los Angeles, Tokyo, Johannesburg, and Sydney.
Cabin Classes: Lufthansa offers different cabin classes on its long-haul flights, including Economy Class, Premium Economy Class, Business Class, and First Class. Each class provides varying levels of comfort and amenities to cater to different passenger preferences.
Does Lufthansa Have Free WiFi on International Flights?
The answer is not as simple as a yes or no. Lufthansa does offer wifi on their international flights, but it's not free. However, they do have a few options for you to choose from.
First up, you've got the FlyNet service. This is Lufthansa's standard wifi offering that allows you to browse the internet, use emails, and even stream your favorite shows and movies. The cost for this service varies depending on the flight duration, but you're looking at roughly €8-€18 for a single hour, or €18-€30 for the entire flight. Not exactly cheap, but it does provide a decent connection speed.
But what about the free option, you ask? Well, Lufthansa also offers a limited free wifi service that you can use to stay connected throughout your flight. You get up to 30 minutes of free wifi access, which is perfect for quickly checking your emails or sending a message to your loved ones.
Does Lusthansa Have USB Sockets on Long Haul Flights?
Lufthansa does offer USB sockets on many of its international flights. However, it's not a guarantee, so you might want to double-check with them before you book your flight. Some older planes might not have them installed yet.
You can charge your phone, tablet, or laptop and never have to worry about losing your connection to the outside world. Plus, you'll be able to watch your favourite TV shows or movies for the entire flight without any interruptions.
So, to sum it up, Lufthansa does have USB sockets on many of its long-haul flights, but it's always best to check before you book your ticket. And if they don't offer them on your flight a powerbank is a good alternative.
What Plane Does Lufthansa Use for International Flights?
You're in for a treat as Lufthansa operates one of the most modern and sophisticated aircraft fleets in the world. For their international flights, they primarily use the Airbus A380 and Boeing 747-8, two of the most iconic and impressive planes that can carry hundreds of passengers in style and comfort. The A380 is a true engineering marvel, designed for maximum efficiency and comfort, while the 747-8 is the latest version of the legendary Jumbo Jet, offering a spacious cabin and advanced technology. With its imposing size and sleek design, the A380 is often dubbed the "queen of the skies," while the 747-8 is nicknamed the "grande dame." Both planes boast state-of-the-art amenities, such as in-flight entertainment, comfortable seating, and delicious dining options, ensuring your journey is both enjoyable and unforgettable. So if you're planning a long-haul international flight, look no further than Lufthansa, and get ready to experience the ultimate in luxury travel. Book your flight now and let the adventure begin!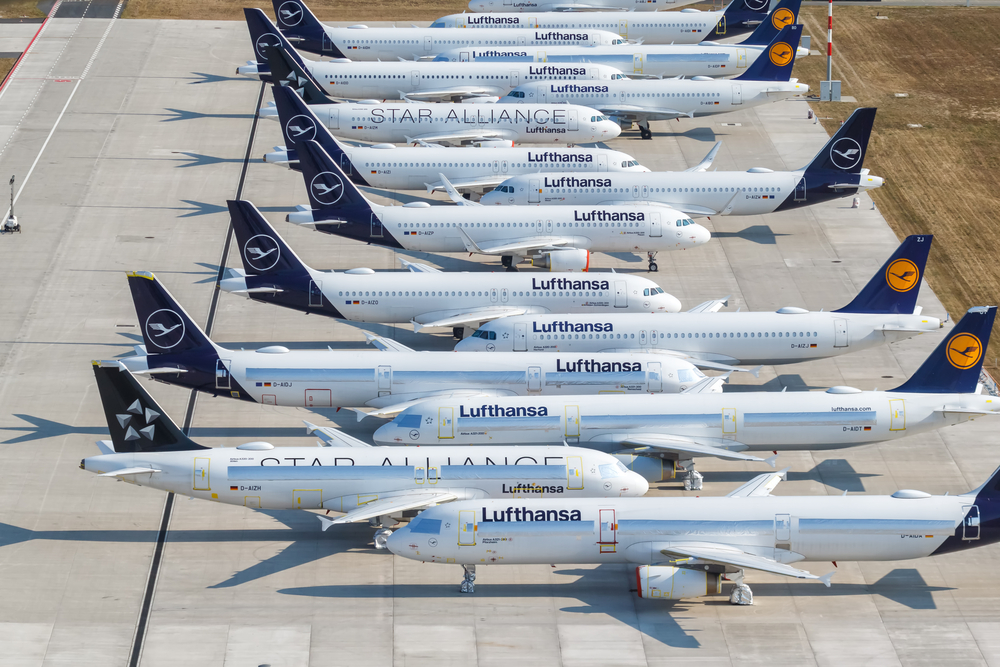 Does Lufthansa Have Movies on International Flights?
If you are a movie buff, you must be wondering whether Lufthansa has movies on international flights or not. And I am delighted to tell you that they do! Not only do they provide an extensive library of movies, but they also offer a variety of other entertainment options. From fascinating documentaries to exciting TV shows and heartwarming music, there is never a dull moment on a Lufthansa flight. With so much entertainment at your disposal, the long hauls will just fly by.
Let us dive deeper into what Lufthansa offers. You can choose from over 100 movies in different languages. Whether you prefer the latest Hollywood blockbusters or classic cinema, there is something for everyone. Are you in the mood for a thriller? Add it to your watchlist. Or perhaps a comedy to lighten the mood? No problem. The selection is so vast that you will never run out of options.
In addition to movies and TV shows, Lufthansa also provides various audio options, including different types of music and audiobooks. From jazz to classical, from pop to rock, there is a genre for every mood. Moreover, you can access their official in-flight magazine where you can catch up on the latest news, read about travel destinations, and much more.
Lufthansa never ceases to impress with their state-of-the-art in-flight entertainment system, and we are confident that you will have an enjoyable time on any Lufthansa flight. So sit back, relax, and embark on an entertainment extravaganza on your next international journey.
Get My Tips & Tricks for Surviving Long-Haul Flights
Amenities in Lufthansa Premium Economy
First of all, as soon as you step on board, they greet you with a welcome juice that's refreshing, making you forget you're on an airplane. And rest assured, you won't have to worry about getting thirsty during your flight because they always ensure bottled water is readily available. But that's not all, they go the extra mile by offering a hot towel before your meals, adding a touch of elegance and providing a delightful sensation as it gently caresses your face. And for all you techies out there, you don't gotta worry about your devices dying 'cause there's a power outlet right by your seat. Plus, the bigger entertainment screen that will keep you entertained for hours on end.
Amenities in Lufthansa Business Class
This airline knows how to treat their passengers right! As soon as I boarded the flight, I was already impressed with the amenities. Their seats were extra wide and came with a footrest that could recline into a full flat bed. No more worrying about an uncomfortable flight for me! Plus, they provided a pillow and blanket that were super cozy.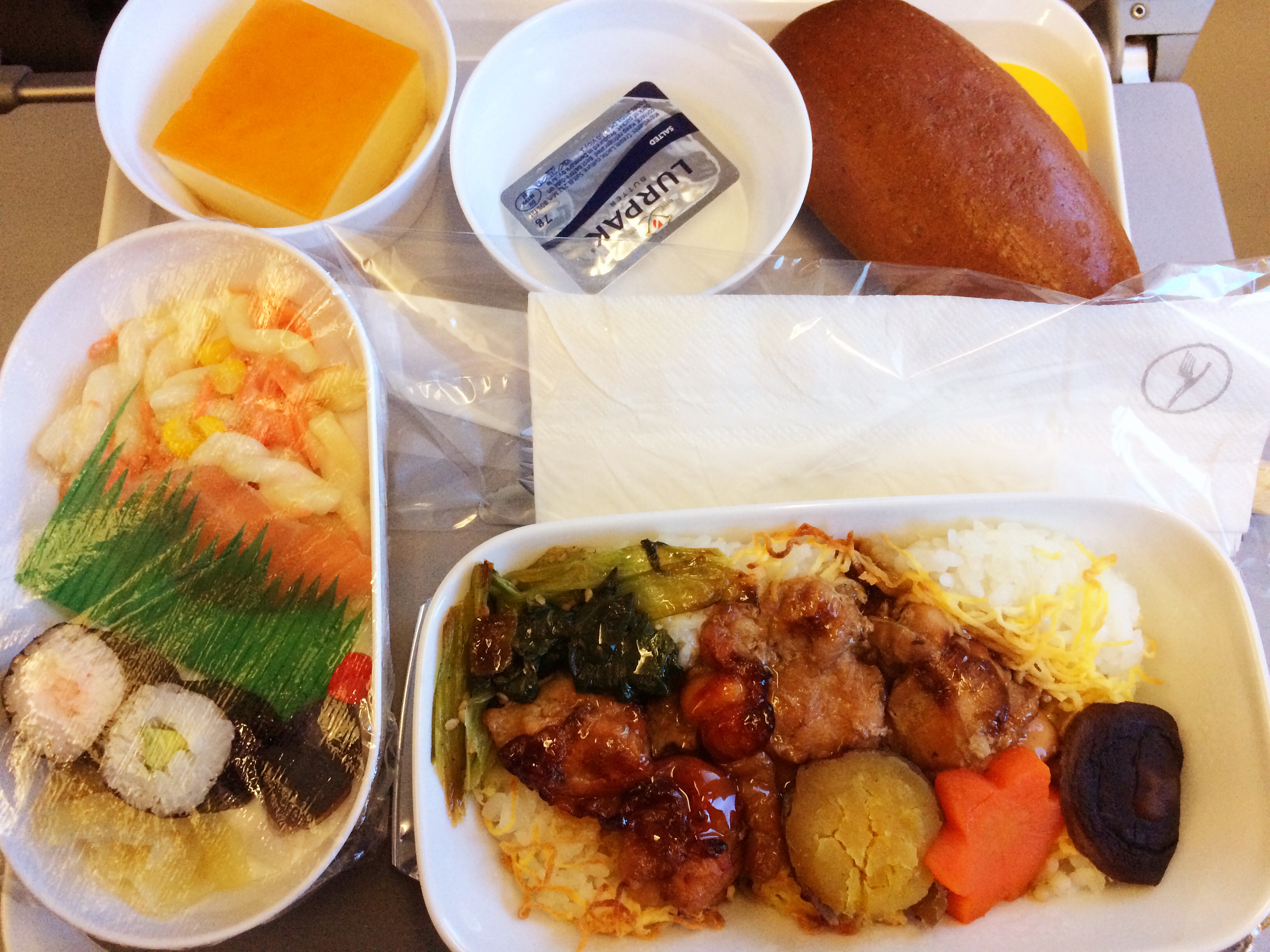 But that's not all, folks. Lufthansa also had some amazing food options. Forget the usual airplane cuisine. They served gourmet meals created by some world-renowned chefs. I felt like royalty chowing down on my fancy meal in the sky. And when I got thirsty, they had an extensive selection of drinks to choose from, including wine and champagne.
One thing that stood out to me was the entertainment system. They had a huge selection of movies and TV shows, so I never had to worry about being bored during the flight. Plus, the noise-cancelling headphones they provided made it super easy to immerse myself in the viewing experience.
All in all, my experience flying Lufthansa business class was top-notch. The amenities they provide truly make the flight feel like a luxurious experience, and I would definitely recommend it to anyone looking for a comfortable and enjoyable travel option.
Does Lufthansa offer Vegan Meal Options?
If you're vegan and are planning on taking a flight with Lufthansa, then I have some good news for you! Lufthansa does indeed offer vegan meal options! So you can rest assured that you won't have to go hungry during your flight. Their vegan meal options are also quite varied, which is always a plus. You can choose from vegan pasta dishes, quinoa salads, tofu stir-fries and even vegan fruit plates for dessert. Yum! However, it's important to note that you'll need to order your vegan meal in advance, at least 24 hours prior to your flight. This can be done via their website or by calling their customer service hotline. So, if you're a vegan and planning to fly with Lufthansa, you can travel with peace of mind knowing that they've got you covered with their vegan meal options. Happy travels!
Post Last Updated