Vegan Travel Wallets Made Of Leaf Leather - They're Chic And Unique!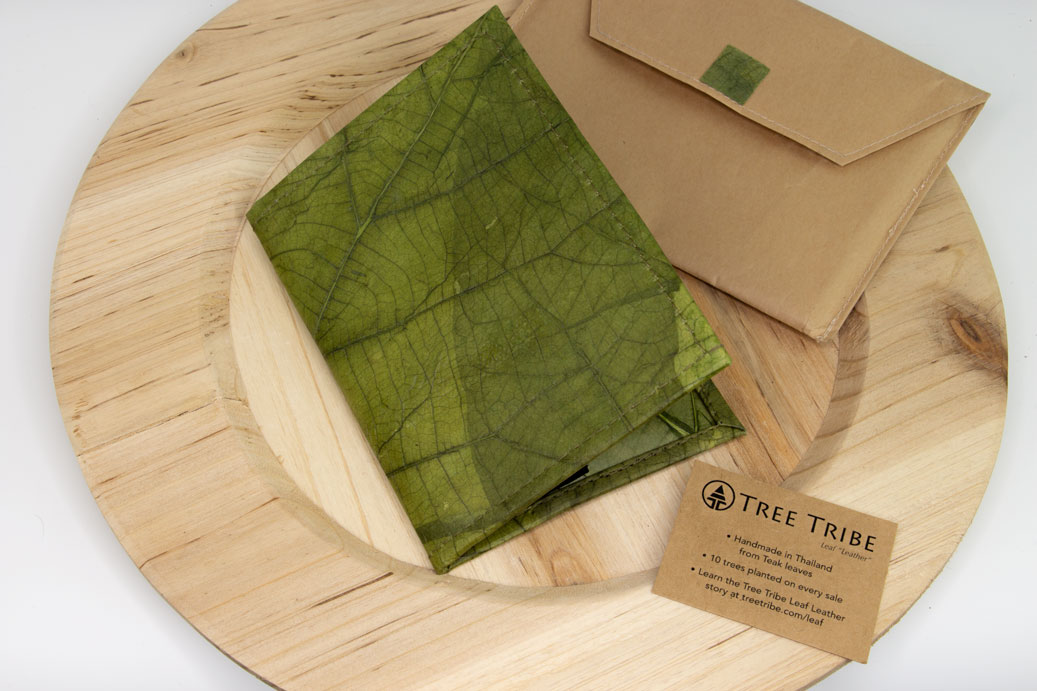 Tree Tribe makes leaf leather products that are incredibly unique.
When I came across Tree Tribe, I was so excited to find a company that was passionate about making an impact. Tree Tribe is an eco-friendly lifestyle brand that sells water bottles, bags, clothing, and really awesome vegan travel wallets.
Why choose Tree tribe?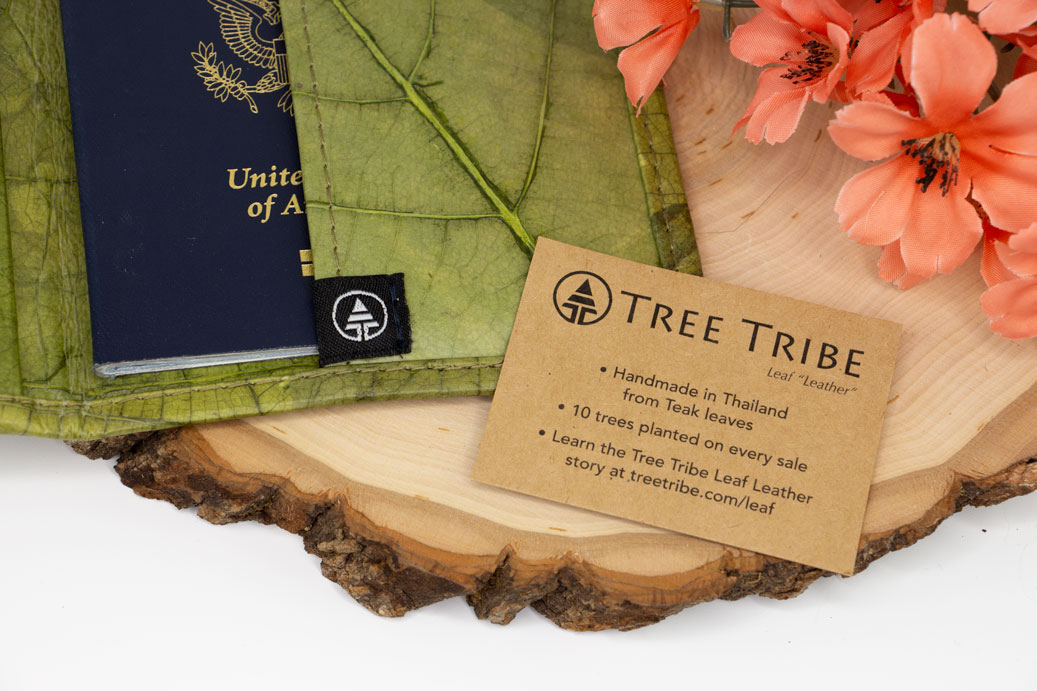 Tree Tribe plants 10 trees for every sale. So far they have planted over 350,000 trees in 12 countries! The company stands behind an awesome philosophy and mission. Your leaf leather purchase will give back to nature and help replenish the environment.
Tree Tribe is an ethical, eco-friendly brand you can feel good about supporting. They work closely with a small family of Thai artisans to create their product. You can be assured your purchase was crafted with care and compassion.
The company has wonderful customer service. They're happy to answer any questions you may have about the products.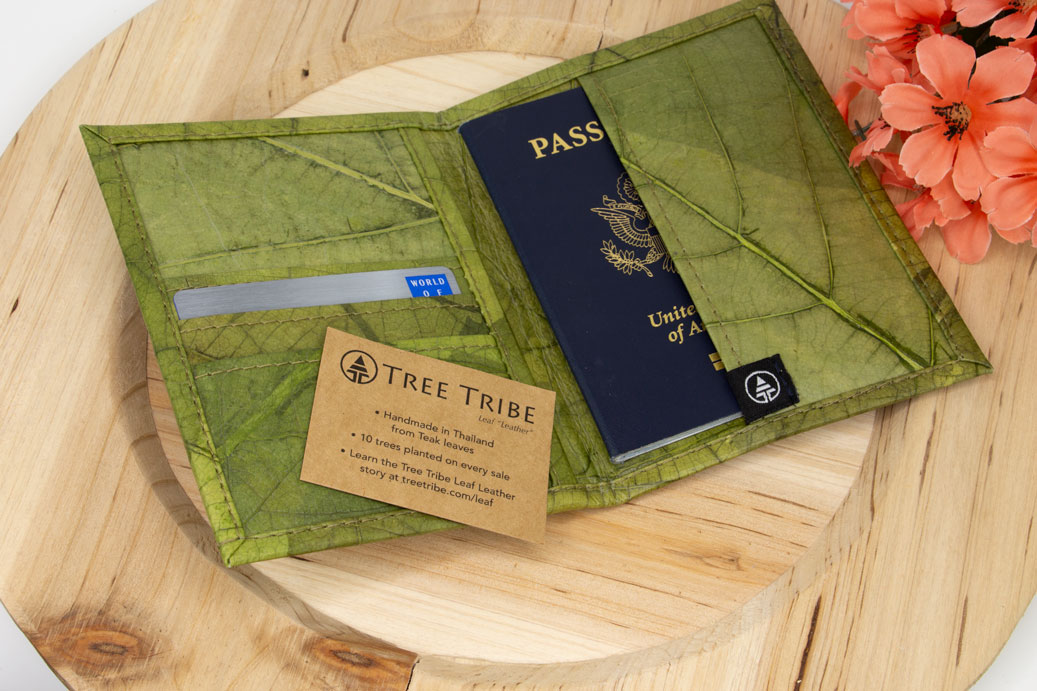 I love the green Leaf Leather Vegan Travel wallet. It holds my passport nice and snug :)
Why choose leaf leather?
Leaf leather products are 100% vegan, ethical, and sustainably harvested. No animals, trees, or humans were harmed in the process of creating leaf leather.
Each piece is unique, so no two products are exactly alike. Every design preserves the beauty of nature.
Leaf leather is lightweight, durable, and high quality. They have lots of gorgeous color options available.
How is leaf leather made?
Leaf leather is a hand made art that orginiated in Thailand. Its a beautiful, vegan-friendly alternative to animal leather. Fallen Teak leaves are collected for all the leaf leather products at Tree Tribe. After the leaves are soaked and dried, they're mended together with cotton fabric. The product is then sealed in a non-toxic film that provides water proofing and durability. You can read more about the creation process on the Tree Tribe blog.
Other Leaf Leather Products By Tree Tribe
Its not just the vegan travel wallets! - Tree Tribe has a whole collection of leaf leather products!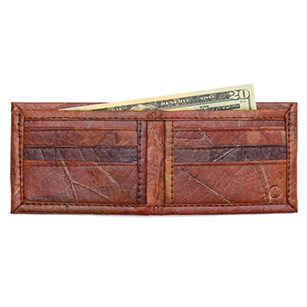 Bifold Wallet - $30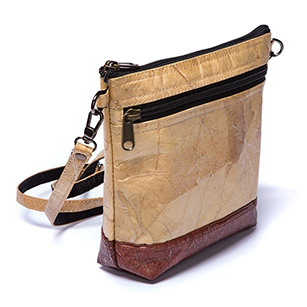 Shoulder Bag - $54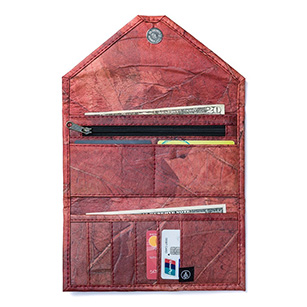 Envelope Clutch - $42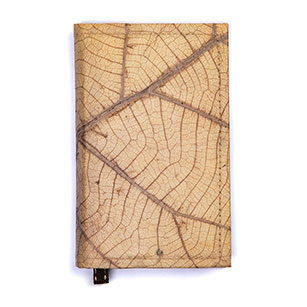 Nature Journal - $20
see the whole collection on treetribe.com
---
Tree Tribe Eco Water Bottles + GIVEAWAY
I love that the Tree Tribe water bottles have a handle!
It doesn't stop at leaf leather! Tree Tribe also has a collection of eco friendly water bottles. The bottles are double layered to keep liquids at the right temperature. Their eco water bottles have a lifetime warranty, so you know this company stands behind the quality of their products. Ditch the plastic bottle and join the Tree Tribe!
Save 10% With Code "THANKSTRIPGAZER"
Where would you want to take your leaf leather wallet? What has been your favorite travel or vacation destination?
---
Affiliate Disclaimer: This post contains affiliate links. We may receive a small commission for purchases made through these links. All opinions are my own.
Post Last Updated