Hyatt Cap Cana Dominican Republic (Full Review)
The brand new Hyatt Ziva and Hyatt Zilara hotels are finally open in the Dominican Republic. These two hotels are incredible, and definitely the best Hyatt all-inclusive resorts we've seen so far. The Hyatt Ziva is family friendly, while the Hyatt is Zilara is adults-only. The best thing about these two resorts is that they're situated right next to each other. If you're visiting Punta Cana as adults, you'll have easy access to all the amazing restaurant's and amenities that the Hyatt Ziva offers.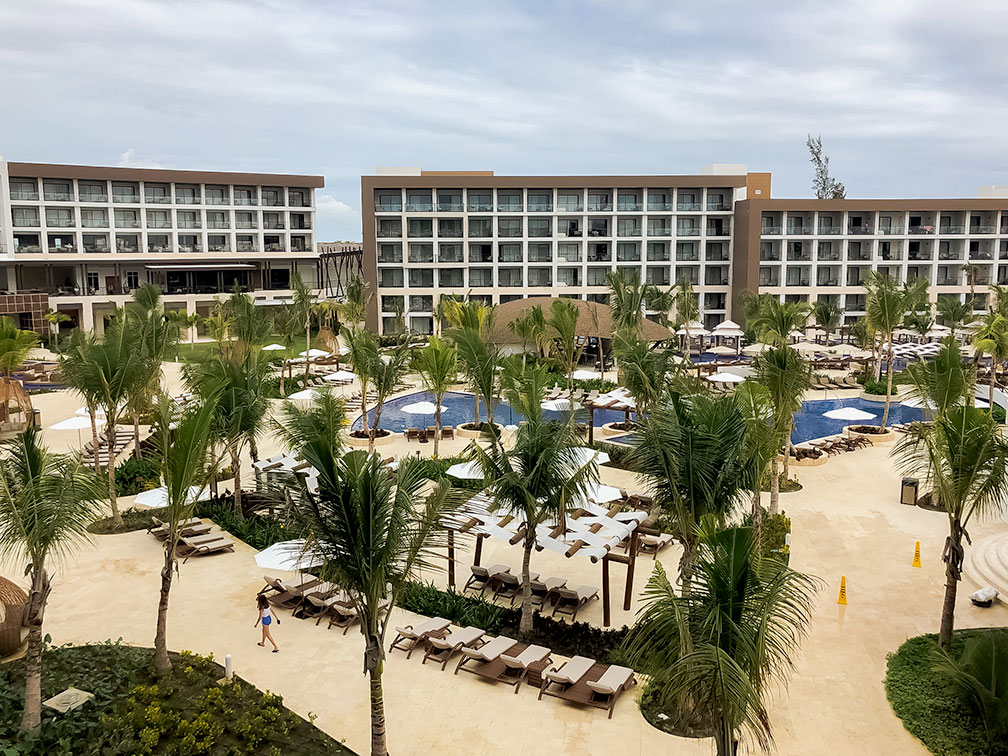 Hyatt Ziva and Zilara Punta Cana PROS:
Close proximity the PUJ airport (about a 15 minute ride.)
Dual access to both resorts if traveling with adults.
The best food and drink out of all the Hyatt all inclusives we've had.
Beautiful beach and well-maintained grounds and pools.
Able to use Hyatt points to book rooms.
The best fitness center out of any hotel we've stayed at.
Plenty of activities to keep kids entertained (and adults!)
Hyatt Ziva and Zilara Punta Cana CONS:
The nightly entertainment was good, but not quite as good as it was at some of the other Hyatt all-inclusives.
The quality of room service was not as good as other resorts, but it was included and the amazing restaurant food made up for it.
Being a new resort, they are still working out kinks and some construction was still underway.
There was a slight musty smell to the room due to the high humidity. It dissipated after a day or so.
Some of the restaurants were only available to "club level" guests at certain times of the day.
Wi-Fi was great in the hotel room and lobby, but very spotty in certain areas by the pool.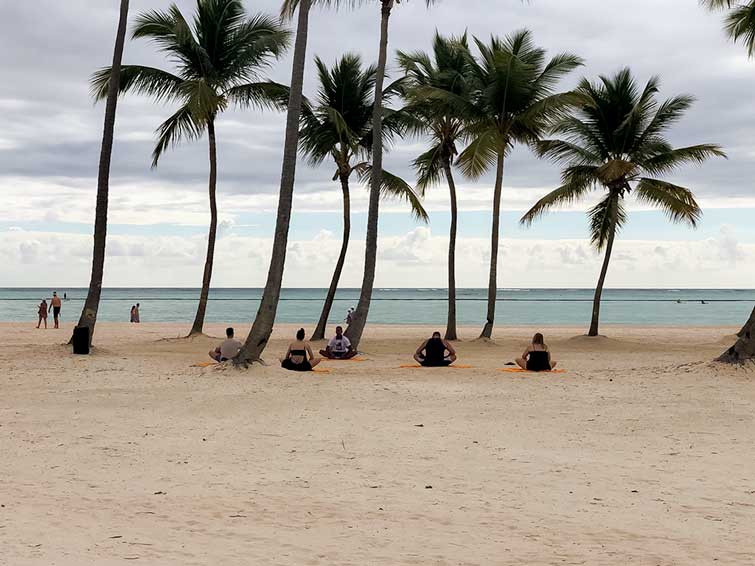 Yoga on the beach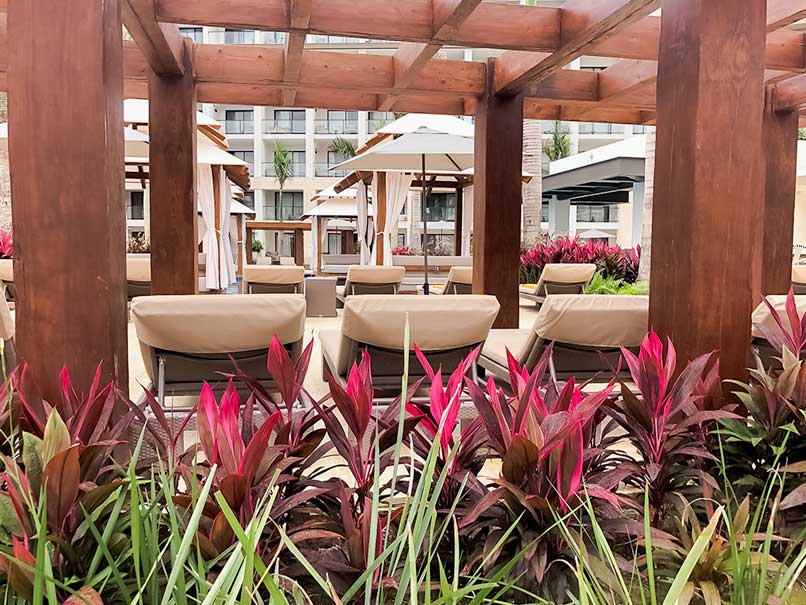 The Food at Hyatt Ziva/Zilara Punta Cana:
Both Hyatt Ziva and Zilara have 6 restaurants on site - (12 total plus additional bars and lounges). Both resorts have a buffet that serve breakfast, lunch, and dinner. The selection of food at the buffet was outstanding. Even the pickiest of eaters will be able to find something to enjoy. Compared to other resorts, the food at Hyatt Punta Cana was definitely our favorite. We've also had issues at other all-inclusives where the booze seemed below average. This wasn't the case at the Hyatt. All of our drinks (especially our martinis) were amazing. The bartenders and restaurant staff are extremely friendly and helpful.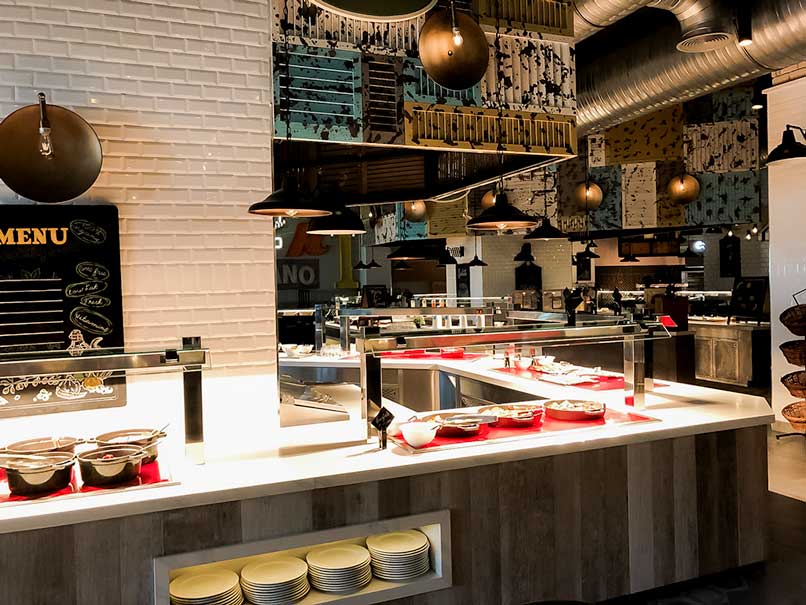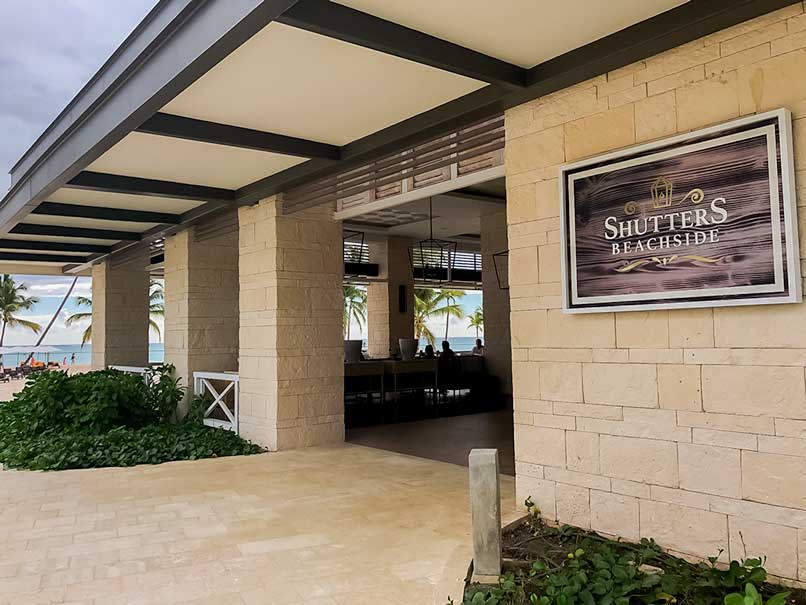 A few of our favorite meals:
The fried pork belly at Brando's
The shredded chicken, octopus, and salmon at Shutters beachside
The pizza and steak at Waves
The chicken parm at Noodle and Thread
The fresh salads and ramen bar at the buffet
All the delicious coffees, smoothies and pastries at the two coffee shops
There's also a fabulous Indian restaurant on site and an incredible martini bar (The One Eyed Cat). The bartenders and drinks at The One Eyed Cat were some of the best we've ever had! Room service was hit or miss, but we liked having the option of ordering something late at night. If one thing is for certain, you won't go hungry at the Hyatt!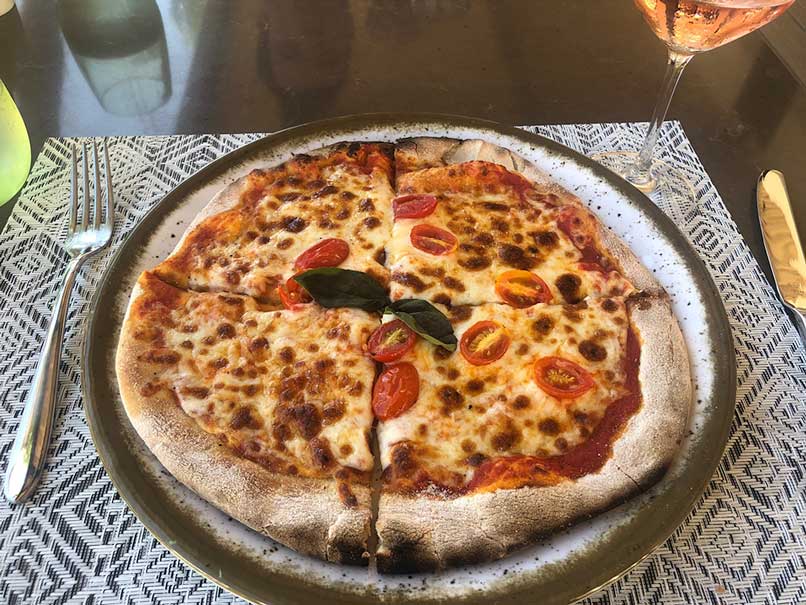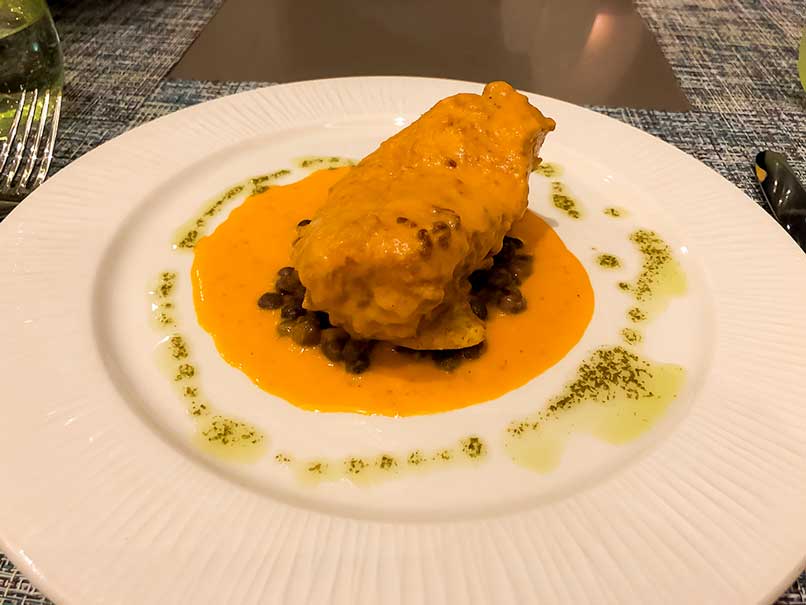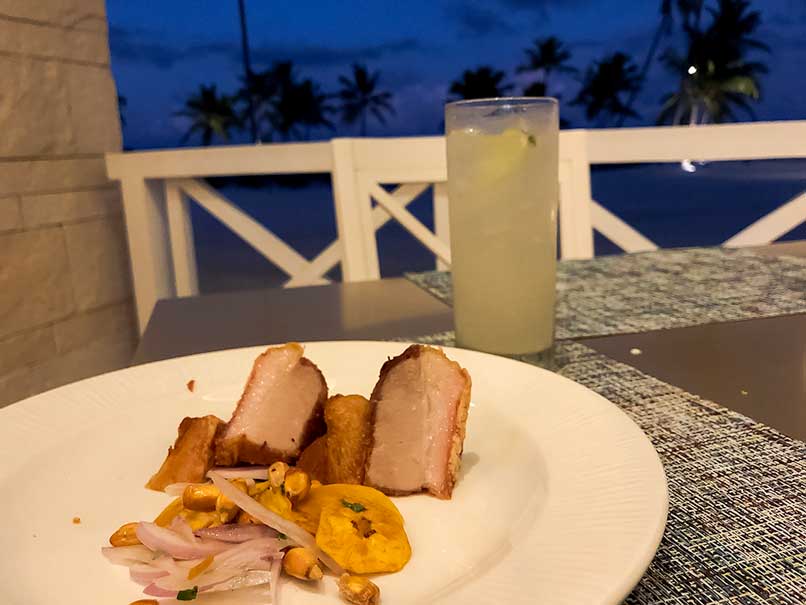 Rooms At The Hyatt Punta Cana:
If you're able to upgrade to an oceanfront swim-up suite, you won't be disappointed. If you're booking with Hyatt points, even the base rooms all seem to have a nice view where the ocean is visible. The rooms are brand new, clean, and furnished with modern decor. Can we talk about the bed for a minute? We're not sure why, but the bed was so incredibly cozy. We slept very well! The balcony was spacious and comfortable. The only disappointment was that our room did not have a tub. However, they offer rooms with jacuzzis and the hot tubs were more than adequate.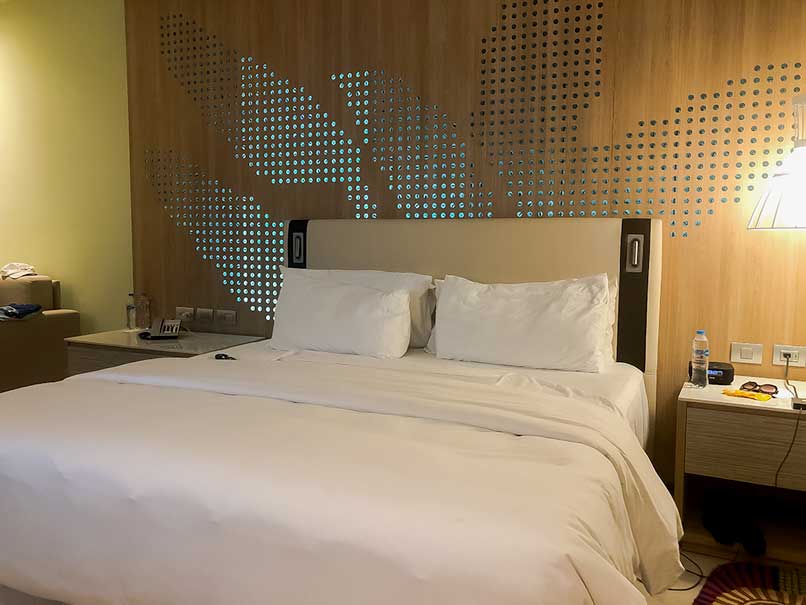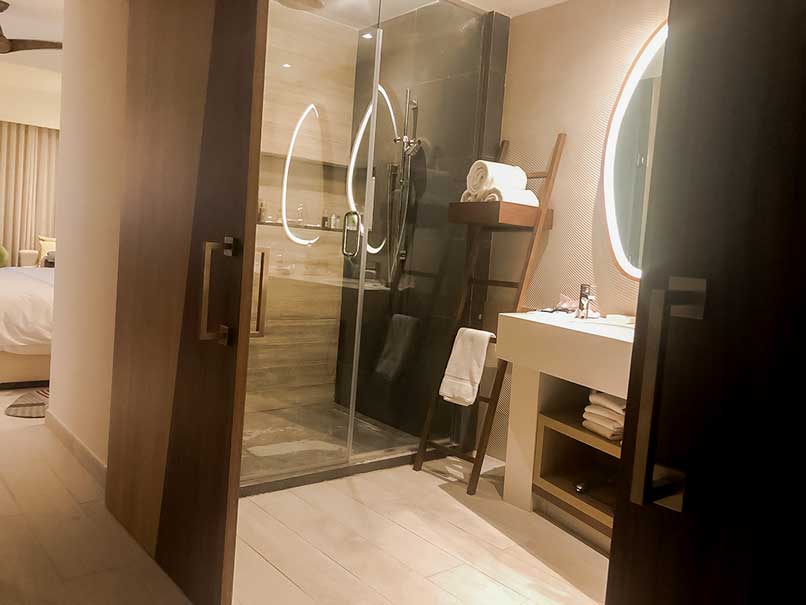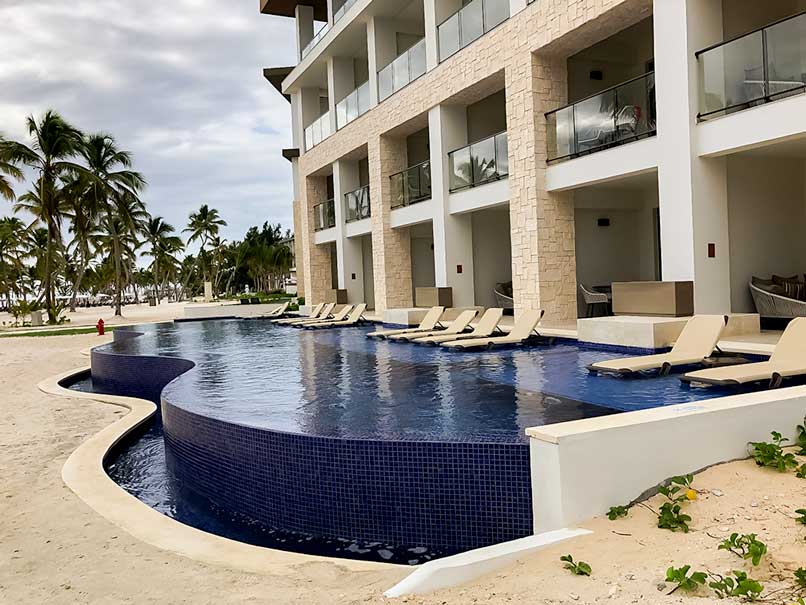 We'll definitely book a swim-up suite next time!
Transportation To The Hyatt Punta Cana From Airport:
The hotel is a quick 15-20 minute ride from the airport. Transportation was a breeze. We would suggest using DAT (Dominican Airport Transfer). You can also book transportation with Hyatt but it will cost extra.
Hyatt Ziva/Zilara Punta Cana Beach:
One of our favorite parts about the Hyatt Punta Cana was the beach. Not only was the water the perfect temperature, it was incredibly clean. We got lucky during our stay in January and the weather was great. Unfortunately, if you're looking for wild waves to jump in, you won't find those here as the ocean is quite calm. The Hyatt has complementary kayaks and paddle boards! What better way to spend the afternoon than kayaking across the turquoise water. We never had an issue finding a chair to lounge on by the water and there were plenty of umbrellas to use.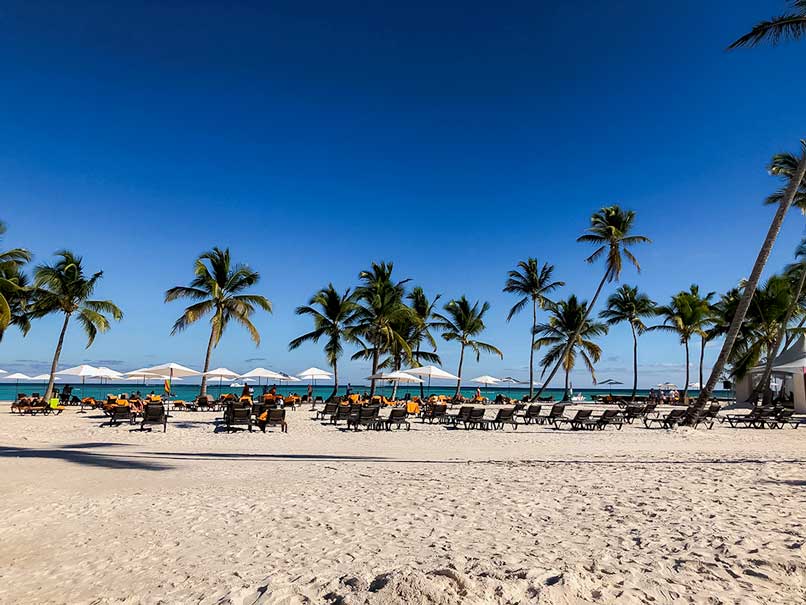 Hyatt Punta Cana Fitness Center
The fitness center really blew us away. The gym is gorgeous and definitely the nicest hotel gym we've ever seen. There is plenty of equipment to use (spin bikes, treadmills, boxing bags, jump ropes, you name it!) The hotel also offers classes which are included with your stay. Whether you're a hardcore gym junkie or tend to workout light, there really is something for everyone.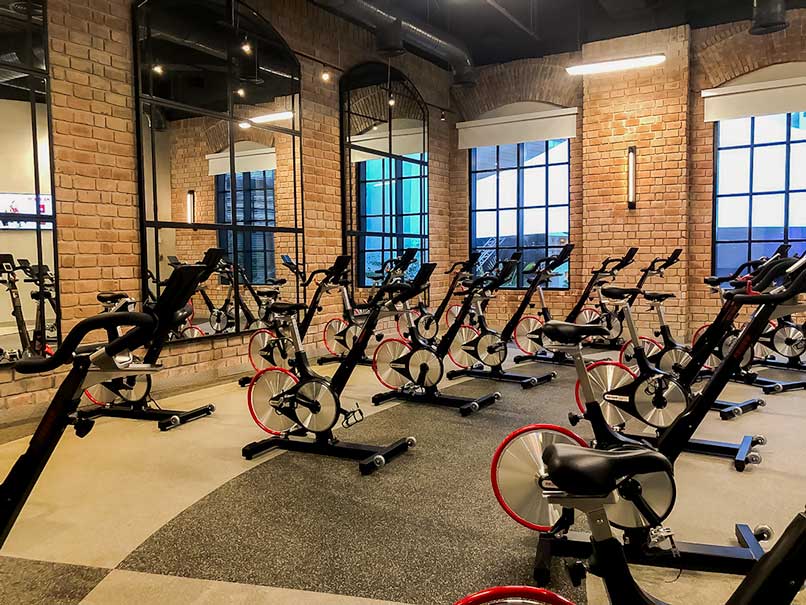 Should you stay at the Hyatt Ziva or Hyatt Zilara in Punta Cana?
If you're trying to decide which hotel to stay at, don't think too hard about it. They're both wonderful. If you're traveling with kids, you'll have to stay at the Hyatt Ziva. However, if you're traveling as adults we would recommend staying at the Hyatt Zilara. You'll still have access to everything the Hyatt Ziva has to offer. If the rates are a lot cheaper at the Hyatt Ziva or you're able to book a nicer room - don't hold out! Both resorts are incredible and you won't be missing out either way.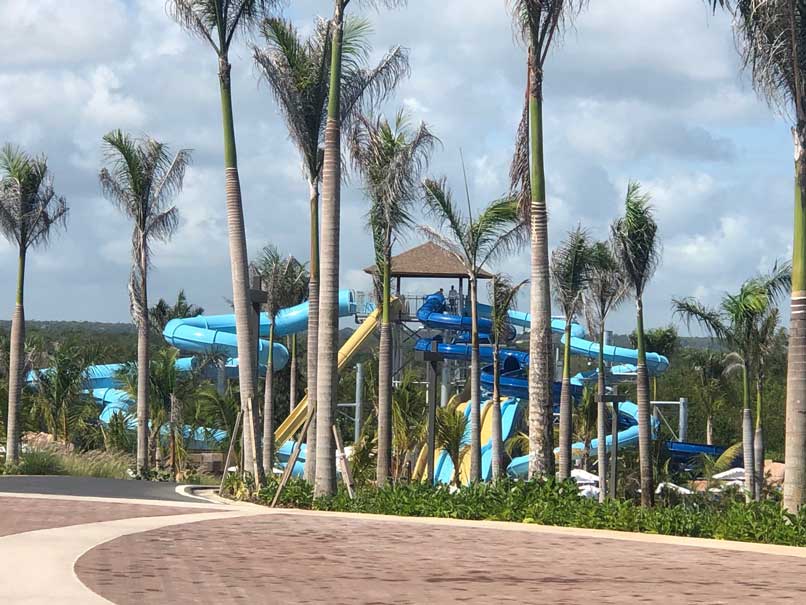 Hyatt Ziva Punta Cana Waterpark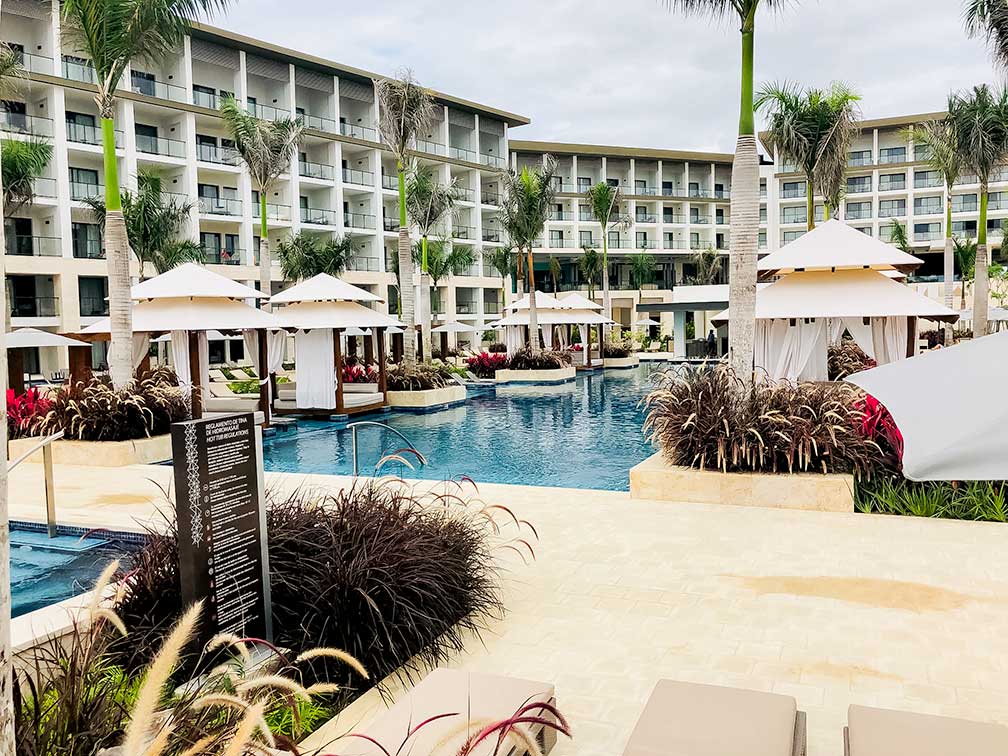 Overall, our stay at the Hyatt in Punta Cana was top notch. We booked with Hyatt points for our entire stay, but we wouldn't have been disappointed if we paid cash. We will absolutely return to this beautiful resort! We only hope that Hyatt maintains the high standards of this property. For an all-inclusive, the quality of food, drink, and service genuinely impressed us.
Post Last Updated