Fun Things To Do In Savannah, GA For Couples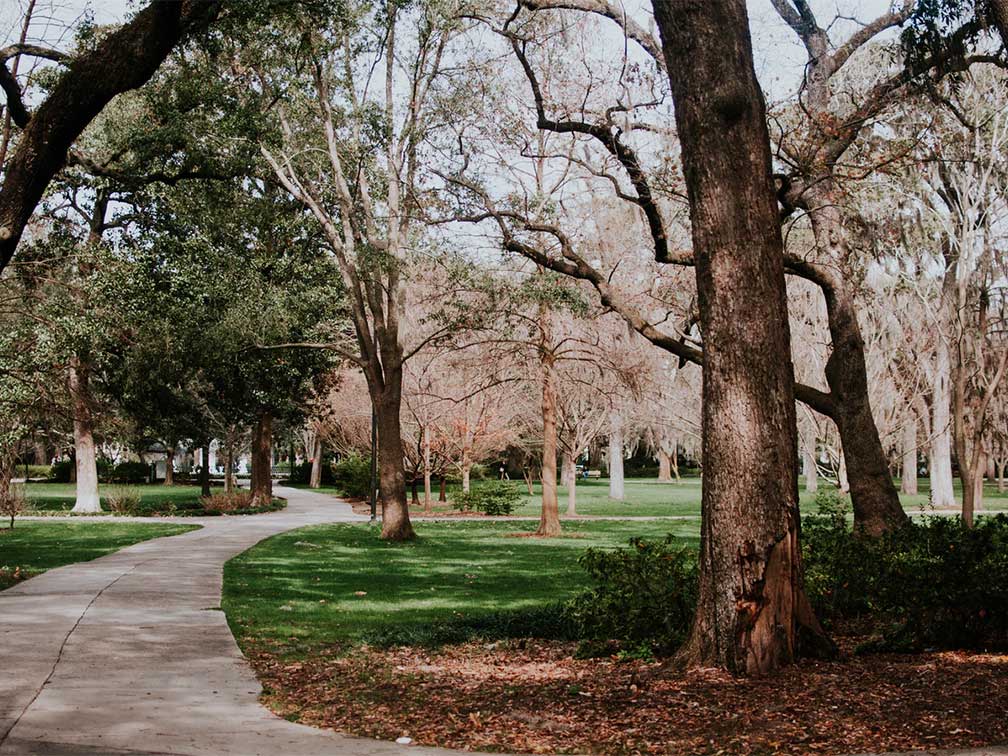 Taking a stroll through the park is just one of the many fun things to do in Savannah for couples
Savannah is a lovely southern destination that's full of charisma, beautiful architecture, and romance. It's easy to get around on foot and there's plenty to do, making it the perfect place for couples to spend their time. After visiting just once, you'll quickly see why this is a favorite destination for so many travelers. From strolling through the park, to getting lost in a delicious meal, here are some of the most fun things to do in Savannah, GA for couples!
1. Visit the Historic Savannah Theatre
Catch a musical after dinner and admire a piece of history
The Savannah Theatre first opened its doors in 1818 and is the oldest continually-operating theatre in the United States. For a truly romantic night, grab dinner and then catch an evening performance at this historical theater. Check the events page to see what may be happening during your trip. They have quite the variety of musicals and performances.
2. Take a tour and see the city
Admire beautiful Savannah from a horse-drawn carriage with your loved one
If you're visiting Savannah for the first time, you'll be happy to know there are plenty of tour options to choose from. Depending on your interests, you can take a culinary walking tour, a historic walking tour, or even a spooky ghost tour! I would definitely suggest the hop-on/hop-off trolley tours - it's an easy way to see the area and not worry about transportation! A guided tour makes it easy to soak in all the interesting history of Savannah. For ultimate romance, book a horse-drawn carriage tour - you'll feel like you're in a fairy tale.
3. Hop on board a riverboat cruise
Catch a moonlight cruise and dinner on the water
See Savannah from a unique vantage point on board a riverboat cruise. Learn about the city, watch live entertainment, and enjoy a delicious meal. For a more romantic experience, opt for a mid-week cruise that departs later in the evening so you can catch the sunset. Check here for the Sunset/Moonlight cruise schedule and rates.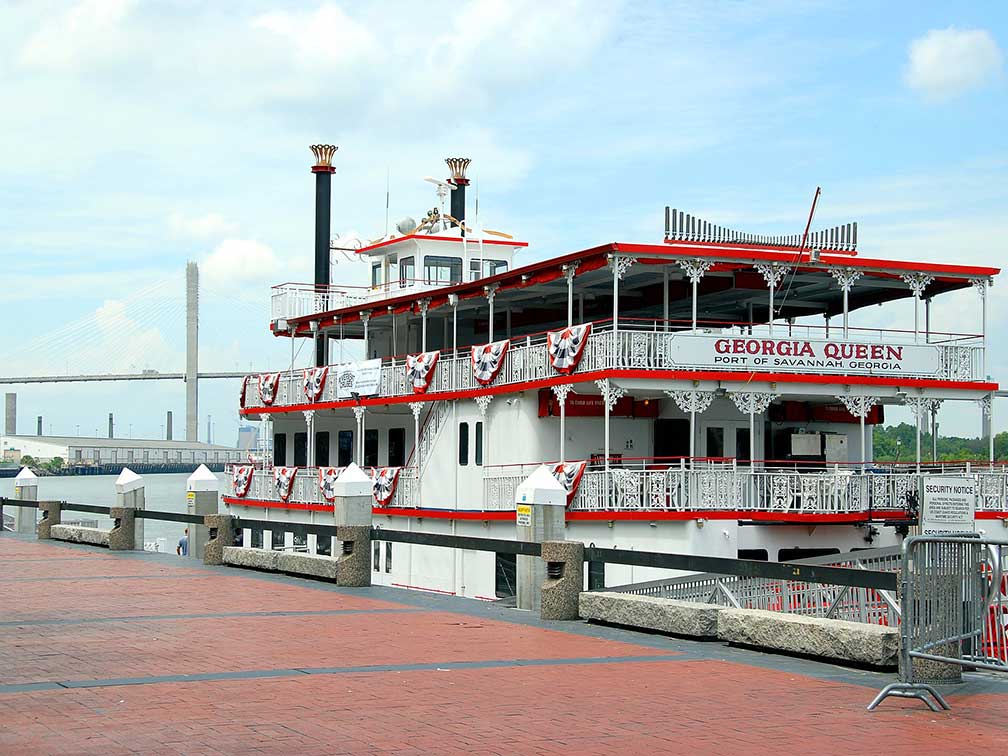 4. Grab a romantic dinner
Unwind with delicious cuisine at one of the many dining establishments
With so many fabulous dining options in Savannah, you'll have no problem finding a cozy place to wind down for dinner. Here are some great restaurants for couples:
Alligator Soul Restaurant - A unique underground establishment (it was once a grain warehouse!) Intimate dining with organic and local ingredients
The Olde Pink House - Classic southern food served in a Colonial mansion. One of Savannah's most popular restaurants with nightly entertainment.
Elizabeth's on 37th - Local seafood and fresh produce served in a circa-1900 mansion. The elegant ambiance makes it the perfect location for a romantic dinner.
5. Enjoy a drink at a local brewery
Grab a refreshing beverage after a long day of walking the city
Breweries seem to be popping up all over the country, and Savannah is no exception. If you're looking to grab a tasty drink with your sweetheart after a day of walking around the city, check out one of the several breweries. For a relaxing atmosphere and an outdoor beer garden, pay a visit to Moon River Brewing. Another popular option is Southbound Brewing Company. They hold events so check out their calendar to see what may be happening while you're in town.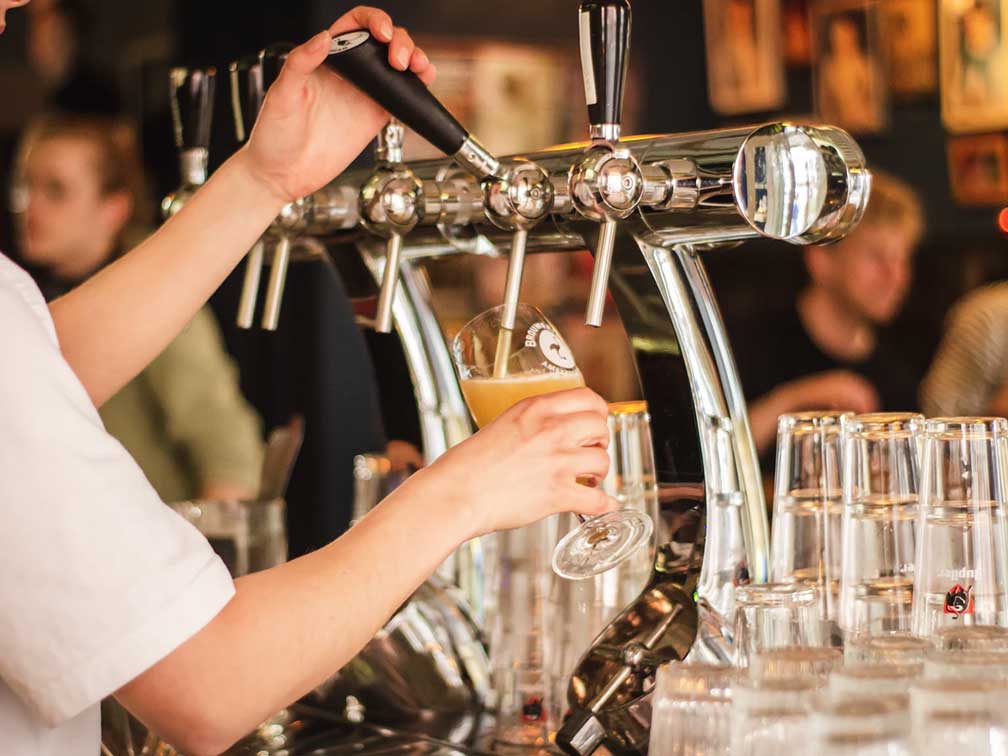 6. Book A Massage or spa treatment
Treat yourself to a relaxing massage after a busy day
What better way to soothe sore muscles after a day of exploring than by booking an award-winning massage? Milan Day Spa on Broughton is a hidden gem situated in Savannahs Historic District. If you're not up for a full massage, you can also book a manicure or facial. Check out their couples package which includes a massage, a back scrub, champagne, and chocolates.
7. Eat lunch in one of the many parks
Have an outdoor picnic in one of the beautifully manicured parks
There are a few parks to choose from, but Forsyth park is by far the most popular. This 30-acre park in Savannah contains walking paths, a fountain, tennis courts, and plenty of space to set up for an afternoon picnic. Another nice park to visit is Morrell Park. The park is quite small, but it's located right on the river and the grass is the softest in Savannah!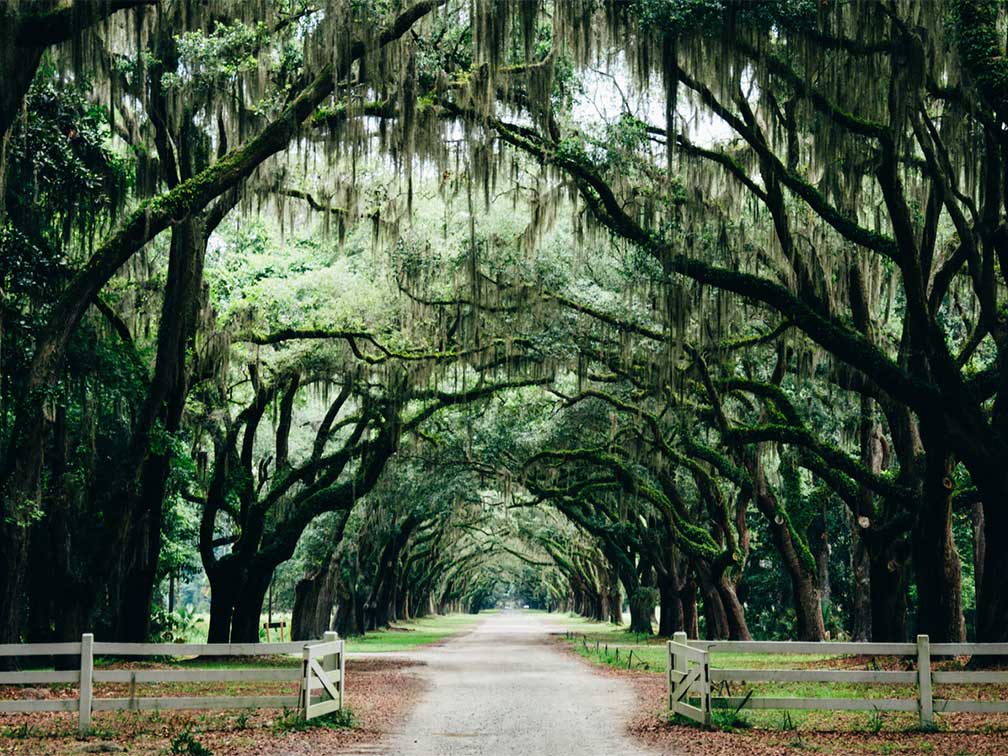 Forsyth Park is the ultimate place to picnic
There are so many wonderful things to do in Savannah, especially as a couple. Be sure to check the Savannah Event Calendar to see if anything may be going on while you're visiting. What are your favorite fun things to in Savannah, GA as a couple? If you have a recommendation that didn't make the list - let us know!
If you're visiting Savannah, GA as a couple, here are a few hotel recommendations:
Mansion on Forsyth Park - an elegant luxury hotel located right next to Forsythe park.

The Kehoe House - a lovely boutique hotel / restored 1892 mansion located in Savannahs historic district.

McMillan Inn - travel back in time at this charming and romantic B&B. Located walking distance to several attractions and restaurants.

Or you can stay in style at an Airbnb such as this one...
Instaworthy Penthouse Suite✦Top Floor✦ Downtown Boutique Hotel✦
Post Last Updated