6 Of The Best Neighborhoods in Seattle To Visit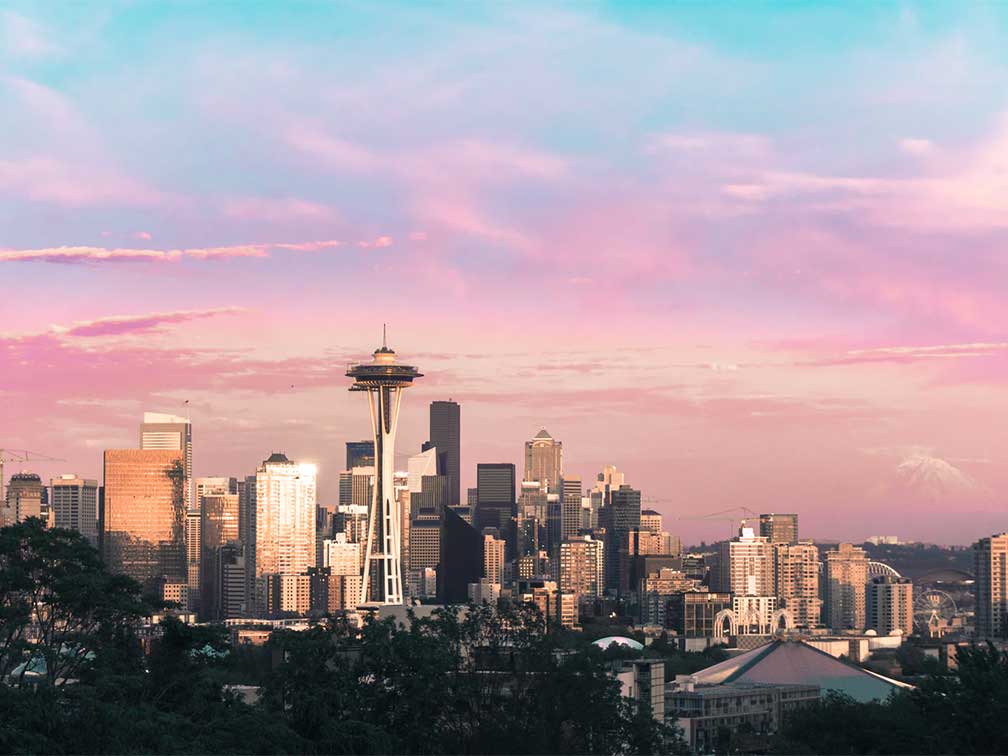 Seattle is a bustling city with lots to offer. Depending on your interests, you'll want to make the most of your time there. With plenty of farmer's markets, quirky shops, and microbreweries, you may have difficulty deciding! Here are our picks for the best neighborhoods in Seattle to visit.
1. Downtown
Wander around Pike Place Market, Visit the Seattle Art Museum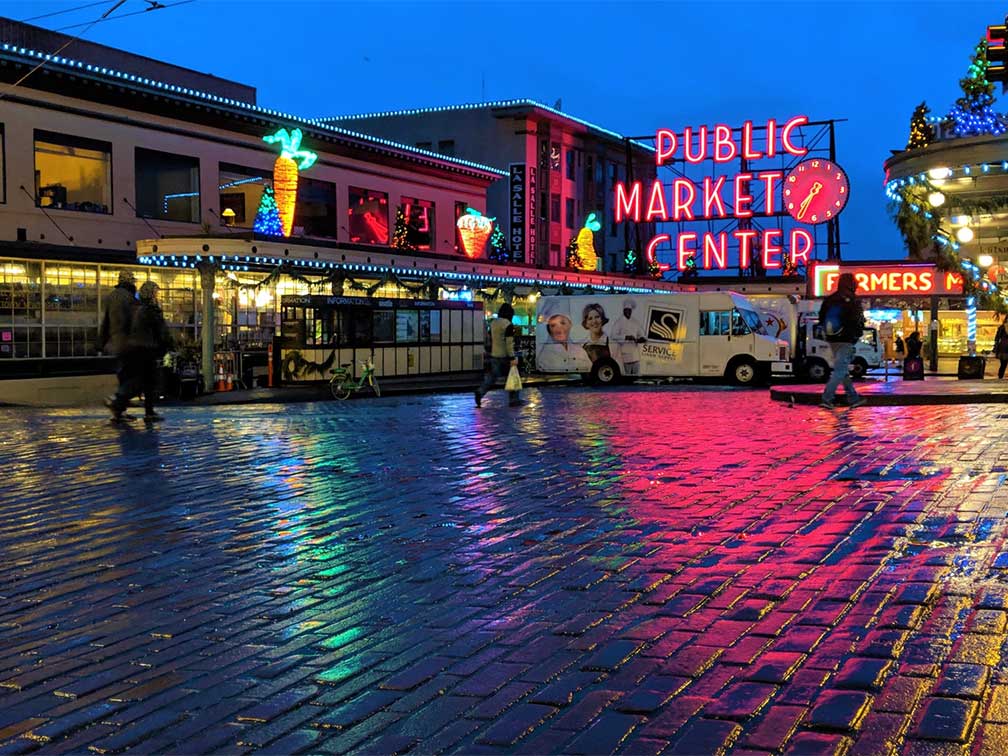 When visiting Seattle, you'll definitely want to explore the Downtown area. The area itself is very compact which makes it easy to get around on foot. Wander around Pike Place Market and admire the variety of fresh produce and specialty foods. Afterwards, spend some time browsing the Seattle Art Museum. The Olympic Sculpture Park is also located downtown and is FREE to the public.
2. Ballard
Check out the ships at the Ballard Locks, Enjoy a Sunday at the farmer's market, Sample beers at one of the local breweries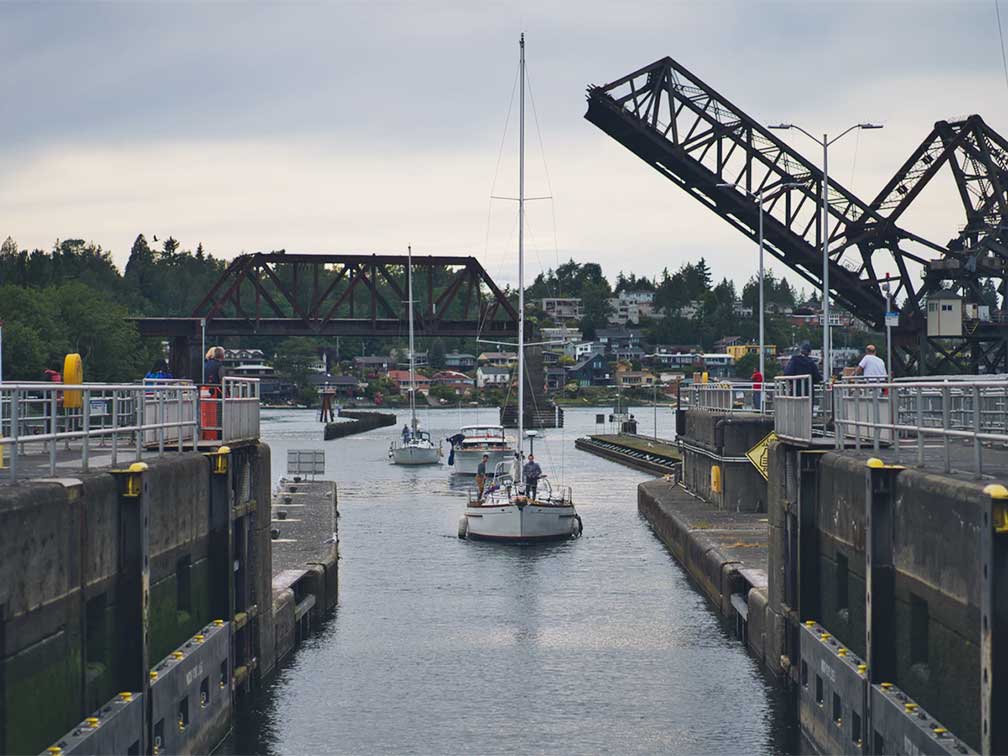 Ballard Locks
If you're looking to escape the heavy crowds but still want plenty to do, check out the historically hip neighborhood of Ballard. This neighborhood is best known for the Hiram M. Chittendam Locks. Here you can observe ships maneuvering through the canal, and there's even an underwater window where you can watch the salmon! If you happen to be visiting on a Sunday, you'll be able to catch the Ballard Farmers Market. You'll have no issue unwinding with a delicious brew, as Ballard has a large selection of microbreweries for your drinking pleasure. At the end of the day, Golden Gardens Park is a wonderful place to catch the sunset.
3. Queen Anne
Admire the views, Check out the Museum of Pop Culture, Indulge your sweet tooth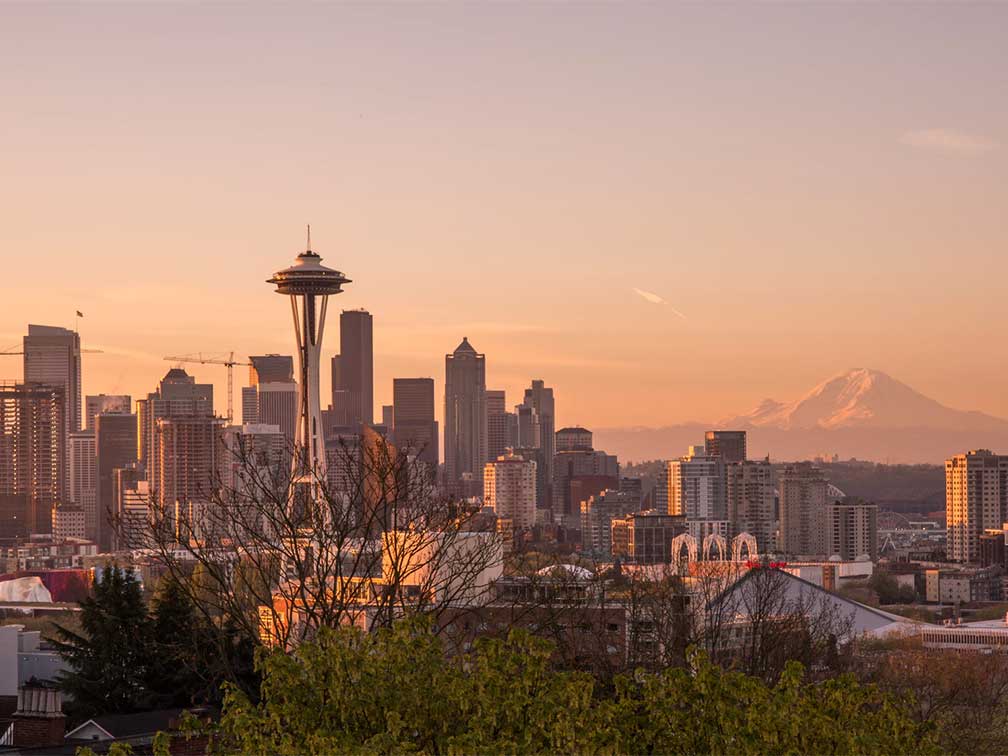 Kerry Park
Grab your camera! Queen Anne is a hilly neighborhood which makes it the ideal place to catch beautiful views of the city. For the ultimate photo, wander over to Seattle Center and check out the famous Space Needle. You'll be able to ride to the top and catch breathtaking shots of the city skyline. If you want to save your cash, head to Kerry Park for an amazing view - free of charge! Also in Queen Anne is the Museum of Pop Culture. Anyone who's a fan of music history will want to pay a visit. They have lots of interesting exhibits on music, movies, and even comic books. If you're seeking a treat, you'll have no problem curbing your sweet tooth at Molly Moons Homemade Icecream.
4. Freemont
Explore the public art, Wander around the Sunday market, Enjoy a cold brew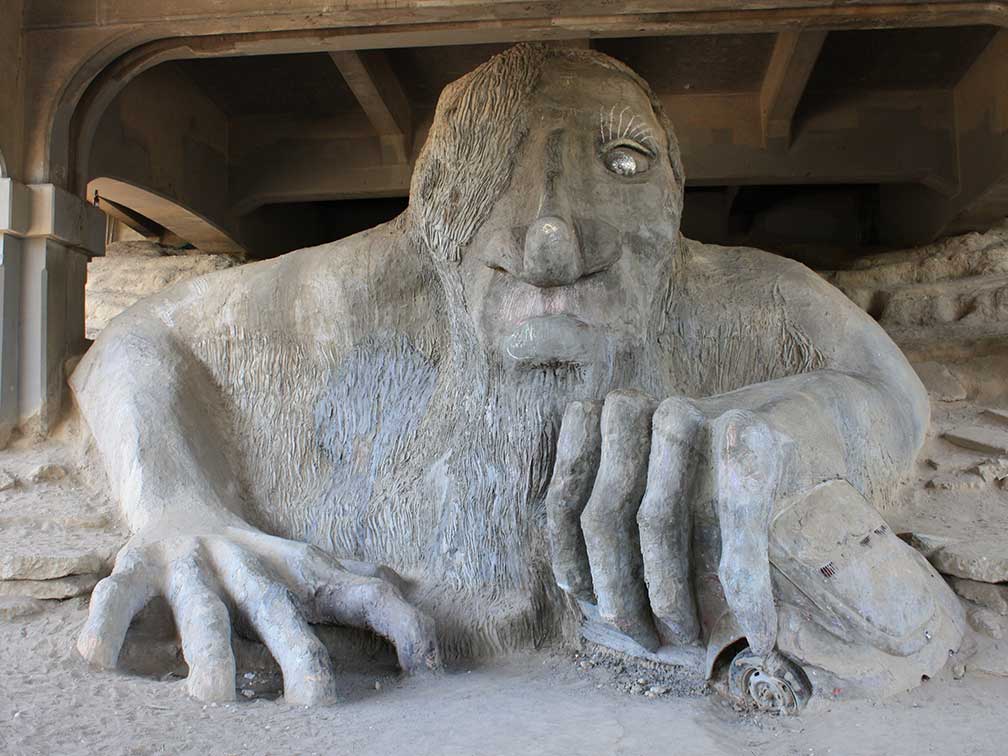 Photo credit: David Herrera / Flickr / CC BY 2.0
Fremont may be the quirkiest neighborhood in Seattle. Where else can you find a giant 18-foot tall statue of a troll? Under the Aurora Bridge, you'll find just that. Most neighborhoods in Seattle have a Sunday market, and Fremont is no exception. The Fremont Sunday Market lines the streets with antiques, street food, and handmade goods. If the weather is favorable, enjoy a cold brew at Fremont Brewing.
5. Capitol Hill
Get cozy with a good book, Enjoy the hip nightlife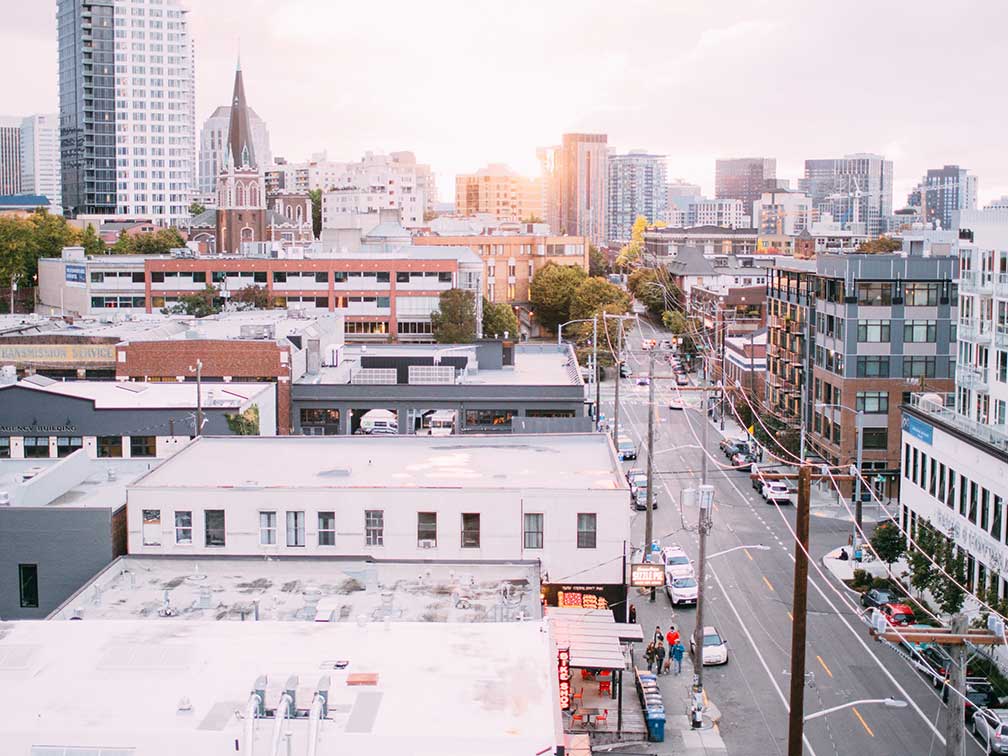 Capitol Hill is a fun neighborhood that's loaded with character. If you want to get cozy with a new read, you'll be in heaven at The Elliott Bay Book Company. The multi-level bookstore regularly hosts events and signings, so be sure to check the calendar and see what may be happening while you're in town. When the sun goes down, Capitol Hill really lights up. This neighborhood is best known for its ultra-hip nightlife and LGBT establishments. Packed with unique bars and entertaining shows, you'll be dancing all night long.
6. West Seattle
Take a kayak tour, Browse the farmer's market, Visit the Alki Point Lighthouse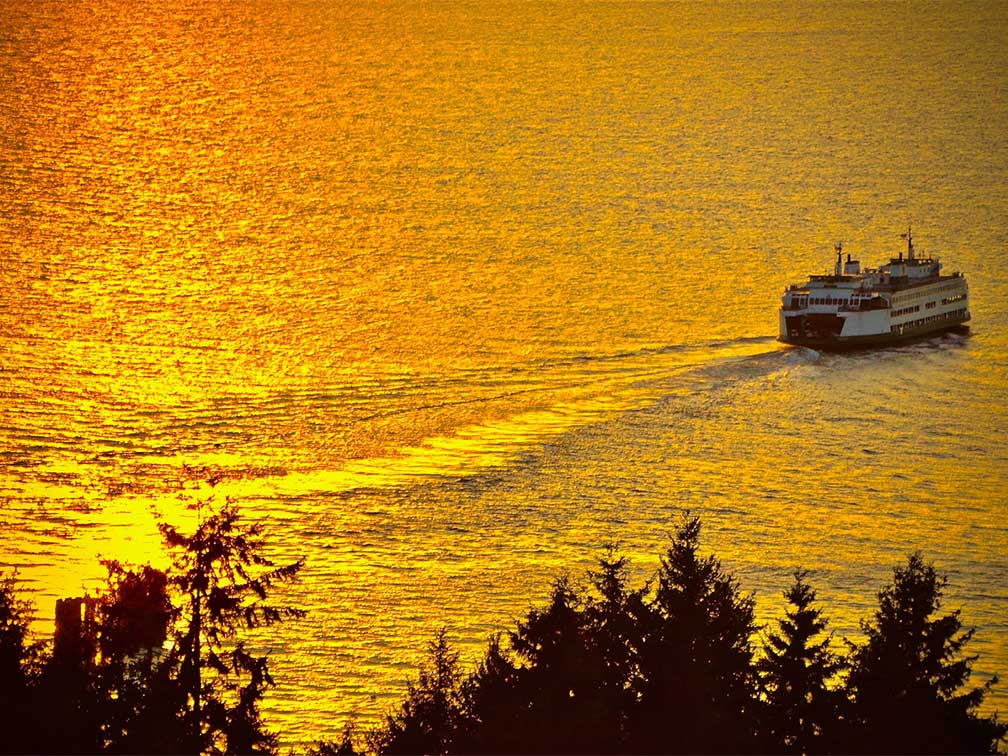 West Seattle is a beautiful neighborhood that's laid back but still full of personality. Like most neighborhoods in Seattle, West Seattle hosts a lively farmer's market on Sunday's. Spend some time browsing the produce, or just relax and watch the bands! If you're looking for a relaxing afternoon on the water, you can also spend a few hours on a kayak tour. Another point of interest is the Alki Point Lighthouse. The lighthouse is fully functioning and offers tours on select days. There is no shortage of cafes, interesting retail shops, and delicious food in West Seattle.
Have you ever visited Seattle? Which was your favorite neighborhood?
Post Last Updated