Best Key West Tours from Miami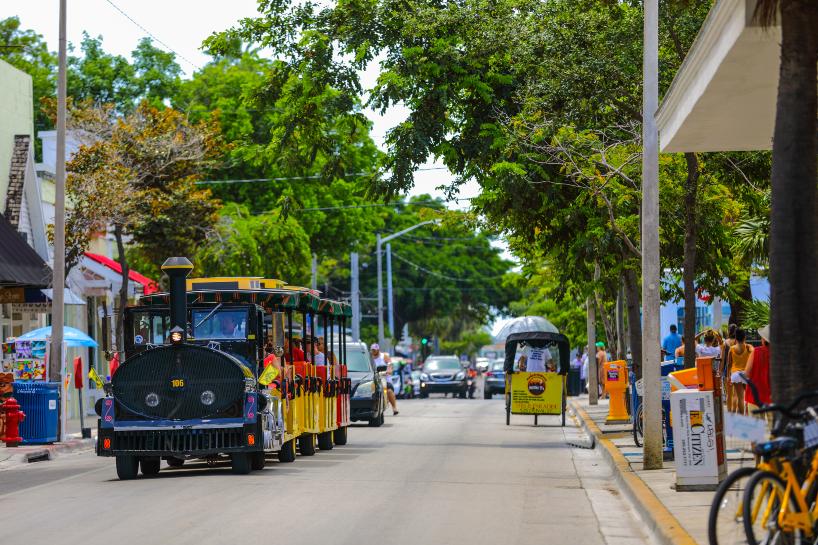 What can be the best place to go for tourism within the States? Key West, FL is the southernmost city on the trail of the Southern Islands. Its culturally rich architecture, food, and environment make it the most special among its sister islands. With delicious dishes from all over the states, the cuisine of Key West is a must-try. On the other hand, houses here seem like a tourist destinations on their own. Some of them are built in the old style with coral rock and sediments used to make them sturdier. Others are shored ships from different regions of the world that were rather abandoned or stranded. If you are new in town, here is your guide to have the best Key West tour when you arrive from Miami.
Top Things to Do in Key West
Key West Florida is a wonder of nature itself, with beautiful blue waters surrounding the island, making it feel like a scene straight from a movie. The mountains from afar make it even more eye-catching. In addition to these features, the island is filled with fun activities planned for tourists to enjoy. Here are the top things you can do while you're visiting Key West from Miami:
Ernest Hemingway Home and Museum
The renowned writer of the 19th century bought this Spanish-made house in the 1930s and spent 9 years of his life here. This is a museum with Mr. Hemingway's classic Spanish furniture collection as one of the most attractive goods here. This place was turned into a walk-in museum after the writer's death. The lush green garden and salty water pond are two of the features preserved for tourists. It is also said to be the home of all the cats in Key West. This is because Mr. Hemingway had a six-toed cat which is believed to be the ancestor of all the cats present on the Island today (weird, we know, right?).
Key West Butterfly and Nature Conservatory
Experience a magical place filled with colorful butterflies in this Butterfly and Nature Conservatory. If you're here with your family, this is a must-have activity. This place is a butterfly house with almost 50 species of butterflies inside the glass walls. The garden inside is also home to 20 unique bird species that fill your experience with chirping and tweeting. It is a place for all ages where we can learn something from the trip. A Caterpillar House is made separately to show the life cycle of butterflies. Children can learn more about their favorite butterflies in an educational film shown here.
Walk along Duval Street – Famous Tourist Strip
This is the busiest street in Key West. It has all types of shops here with souvenirs and daily life goods. Here you will find the town's main restaurants, clubs, and pubs - people party all night on this street. The colors and vibrancy each building offers and a chance to meet all kinds of personalities here get you closer to life in Key West. It is a very safe place for travelers to shop and eat out alone. The upper half of the street makes you feel like a festival when the crowd takes you to the "Duval Pub Crawl". You can even visit several art galleries and museums present on the street.
Fort Zachary Taylor Historic State Park
Reconnect with the history of Key West by visiting this historic park. It is a fort located right next to a beach with green vegetative patches and a blue sea side. This place is a fit for all since it allows you to visit the monument of historical and cultural importance and also allows you to dive deep into the waters, enjoy snorkeling, surfing, and what not. This place is just a few minutes walk from the town's main tourist attractions. It is probably the only park that is built around a historic fort. You can top your tour with the beautiful sunset this beach offers.
Dry Tortugas National Park
This park is a real-life pirate experience. It is located a few miles away from the land on a small beach alone. You can reach the National Park by boat, ship, or any other water ride. Fort Jefferson here takes you back to the 19th century, giving you more information about the historical importance of the home island. The architecture of this fort is designed to have water flowing around the borders of the fort. Another attraction is the tight border of coral reefs hugging the beaches. The smaller fish and sea life you get to experience here is fascinating enough to make you forget about the rest of Key West.
Higgs Beach
Higgs Beach is the favorite water park in the region. It offers several activities, including snorkeling, water biking, cruising, and much more. The beach area is open for sports such as tennis and volleyball. You can even row your rental boats near the beach and go sightseeing to the African Refugee Cemetery and Martello towers. Moreover, you can go on an expedition to the beautiful Atlantic Ocean from this white sandy beach.
Key West Seaplane Adventures
Key West allows you to have a seaplane adventure from their port. You can fly across the Southern Islands, looking below at all the historical monuments. The bird eye view of wrecked ships and forts makes it all so fascinating. This short flight equips you with an audio narration that guides you through the views you're getting. You will find this flight on South Roosevelt Boulevard, inside the international airport. This flight takes the travelers to the Dry Tortugas National Park, the only way one can travel to the place by air.
All these places are just a trip away from you. But how can you reach Key West from other places in the States? One of the few ways to connect to Key West is by Miami - locals of Miami are fond of spending their vacation in Key West.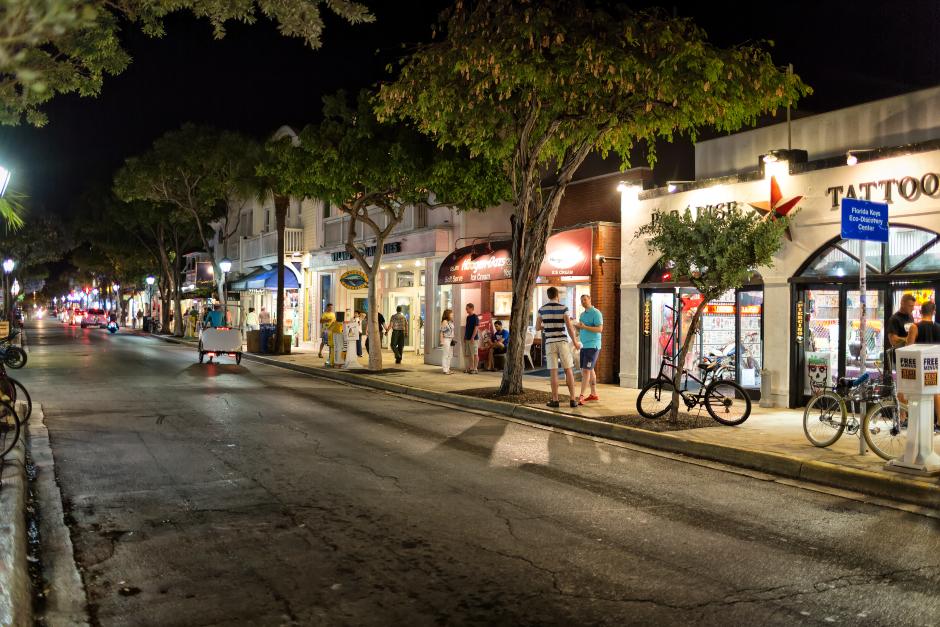 Top 3 Best Tours to Book from Miami to Key West
A one-day tour of your favorite island can be the most refreshing thing in this busy world. Here are the top 3 tours you can book for your trip to Key West from Miami:
Key West Sail and Snorkel Trip from Miami
If you love snorkeling, this is the perfect kind of trip for you. This is a 15-hour tour with the food and dine-in at your favorite restaurant. You can start your trip by traveling across 32 islands to reach your destination. Here you can snorkel below the coral reefs, getting exposure of more than 600 species of sea animals. You can even visit the National Parks that connect to the sea. Your snorkeling adventure will be accompanied and supervised by expert snorkelers that will be your guides. All these perks in just one trip!
Key West Day Trip with Parasailing Adventure from Miami
This is one of the best tours from Miami to Key West. The travelers will be picked from their Miami Beach Hotels or Miami Downtown and taken to their desired island trip. The highlight of this tour is the Parasailing Adventure, which enables the guests to view all the wonders in a way they never would've done before. All these exercises will be accompanied by experts, and the best equipment is promised. Key West is the southernmost island which has all the adventure stories from the pirates and sailors. This trip will take you back to the olden times.
Key West and Conch Train Tour
A tour guide on personal demand is tough, but how about we introduce you to an audio guide on your trip on Conch Train? This tour takes you on a Conch Train Tour around this island, narrated by computer audio. Each checkpoint is marked and allows you to better understand the place you are at. Some of the highlights of this trip include Rails Museum, Harry S. Truman Little White House, Key West Aquarium, and Mallory Square. When the trip is over, you can return to the departure stops and get back to Miami.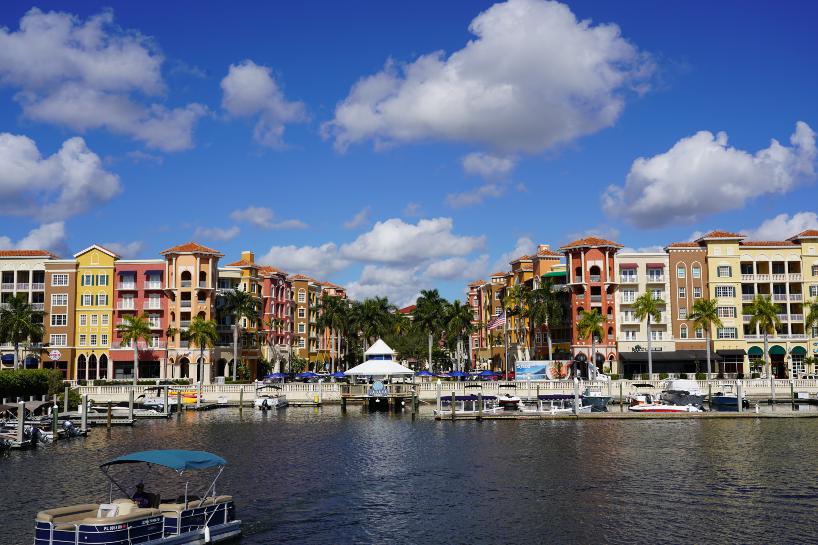 How to Get from Miami to Key West
There are three ways one can get to Key West from Miami. Each has its own time period, pros, and cons.
By Bus
If you're planning to take a bus from Miami to Key West, it's going to take you 5 hours, on average. You can adjust the timing of your trip according to the bus schedule. The distance traveled would be 159 miles for an average price of 29 Dollars.
By Ferry
A ferry can be a smart choice to travel by water. It takes you to your Island for an average amount of 70 dollars, which is a little more and less for adults and kids. The ferry can seat up to 370 passengers and takes you to your destination in a mere 4 hours, covering a distance of almost 160 miles.
By Car
A car trip to Key West from Miami might take an average of 3 and a half hours if you drive continuously. It may take up to 4 hours, considering the time for rest and eating. This trip depends greatly on the route you take. If you are going by the Highway, it may become a 70-mile-long trip.
---
Post Last Updated