6 Popular Bars On Duval Street in Key West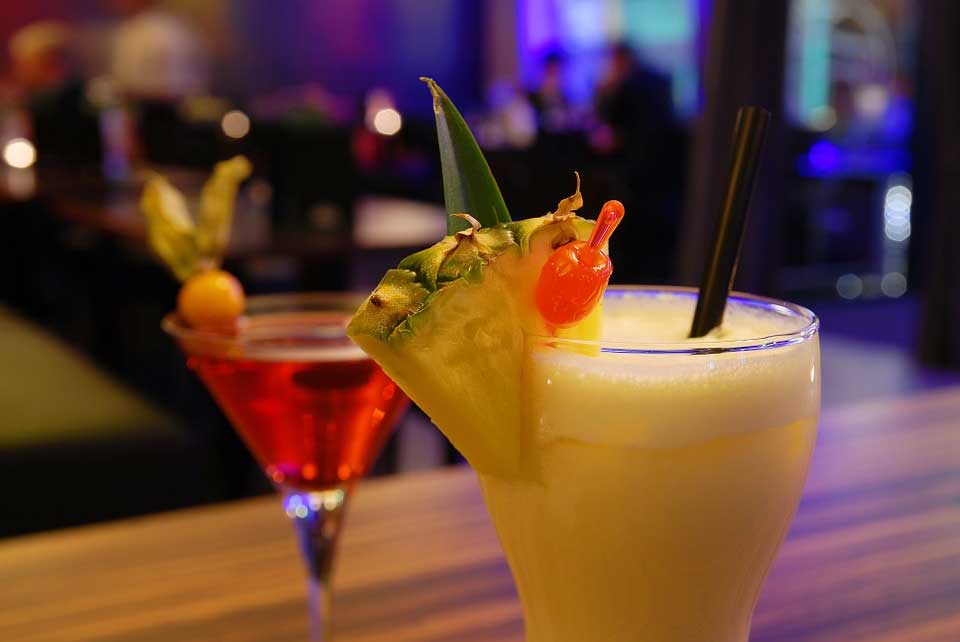 There is definitely no shortage of booze on Duval Street in Key West. Intertwined with all the souvenir shops, you'll find several great bars. Whether you're a rum connoisseur or prefer a craft beer on tap, there's a bar for everyone on Duval Street. So which are the best bars on Duval Street? Here are a few picks for you.
1. Irish Kevin's Bar
211 Duval St, Key West, FL 33040 | (305) 292-1262 | irishkevins.com
Irish Kevin's offers live music and an impressive selection of beers on tap. We loved the entertainment, and the 2-for-1 drinks were strong. Check out their website to see what they have available on tap. The performers know how to get a crowd going. Towards the end of the night, everyone was up dancing! If you're hungry, they have a good selection of appetizers.
Live entertainment, Great tap selection
2. Smallest Bar Key West
124 Duval St, Key West, FL 33040 | (305) 294-8507 | oldcustomshouse.com
With only 72-square feet to work with, this bar is as cozy as it is unique. If you're looking for a more intimate experience, stop in. If not for a drink, it makes for a fun photo.
Unique, Great photo opportunity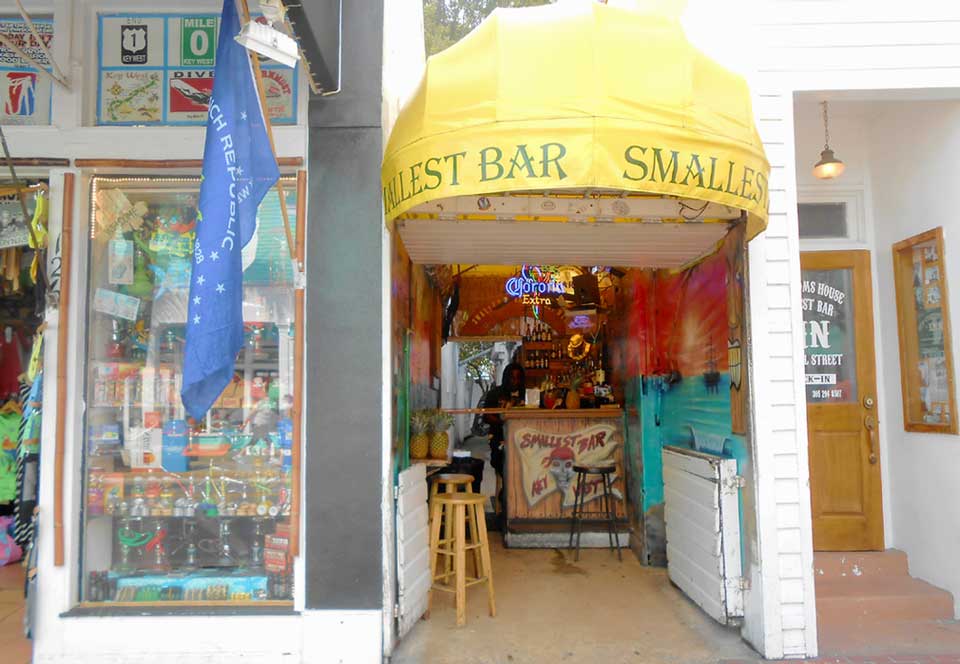 Photo: The Smallest Bar / Roger W / CC BY-SA
3. The Rum Bar
1115 Duval St, Key West, FL 33040-3156 | 305-296-2680 | speakeasyinn.com
If you love rum, this is your place. The bartenders have extensive knowledge and will expertly create your delicious cocktail. Go for a rum tasting if you're not sure what you'll like. This is a great place to people-watch from their front porch.
Great rum selection
4. Vinos On Duval
810 Duval St, Key West, FL 33040-7406 | (305) 294-7568 | vinoswinebars.com
Vinos is one of the best bars on Duval Street to grab a glass of wine. They also offer tapas and artisan cheese plates for snacking on their outdoor porch. Vino's is tucked away and a bit quieter than the other spots. A cozy wine bar with an excellent selection.
Great wine selection, Quiet, Cozy
5. Sloppy Joe's Bar
201 Duval St, Key West, FL 33040 | (305) 296-2388 | sloppyjoes.com
Sloppy Joes has been long standing since the 1930s. This place is full of history. A must-see for any fan of Ernest Hemingway, as it was his bar of choice. They even have an annual Hemingway look-alike contest. The menu is decent, offering fish, pizza, and of course... sloppy joes. Definitely a must-see bar on Duval.
Rich history, Good food menu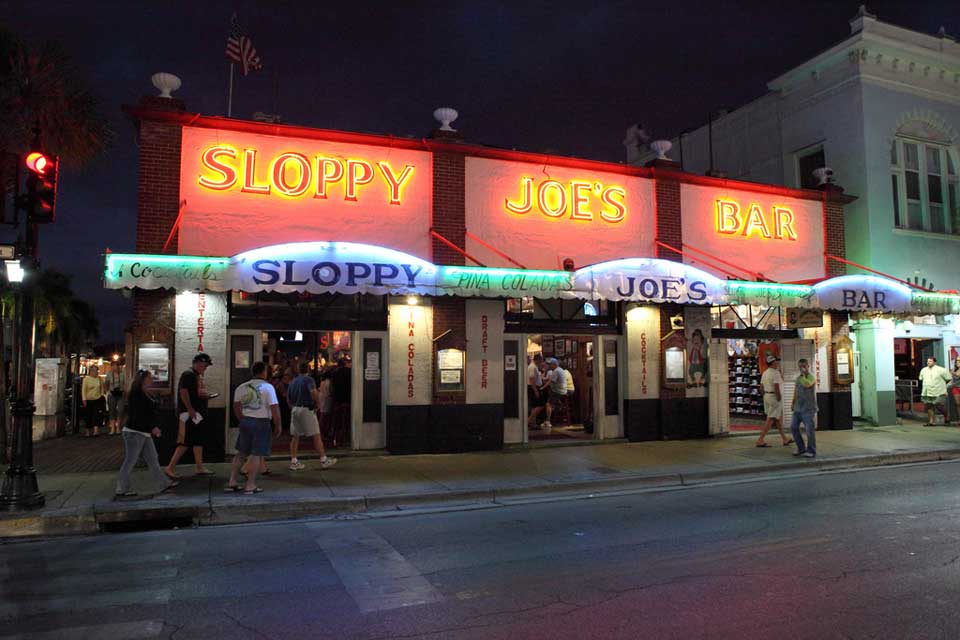 Photo: Sloppy Joes bar At Night / Sam Howzit / CC BY
6. Fat Tuesday
305 Duval St, Key West, FL 33040 | (305) 296-9373 | fattuesday.com
If sweet frozen drinks and daiquiris are more your speed, check out Fat Tuesday. This bar is a chain, so its not as unique as some of the other spots on the list. However, if you're looking for an alcoholic slushy, they have you covered.
Frozen drinks
TIP: Ask the tour and information guides have 2-for-1 coupons for these bars. Scope them out for a great deal!
Have you ever been to Key West? What was the best bar on Duval Street during your experience?
Post Last Updated