7 Beautiful Places In Sweden For Your Bucket List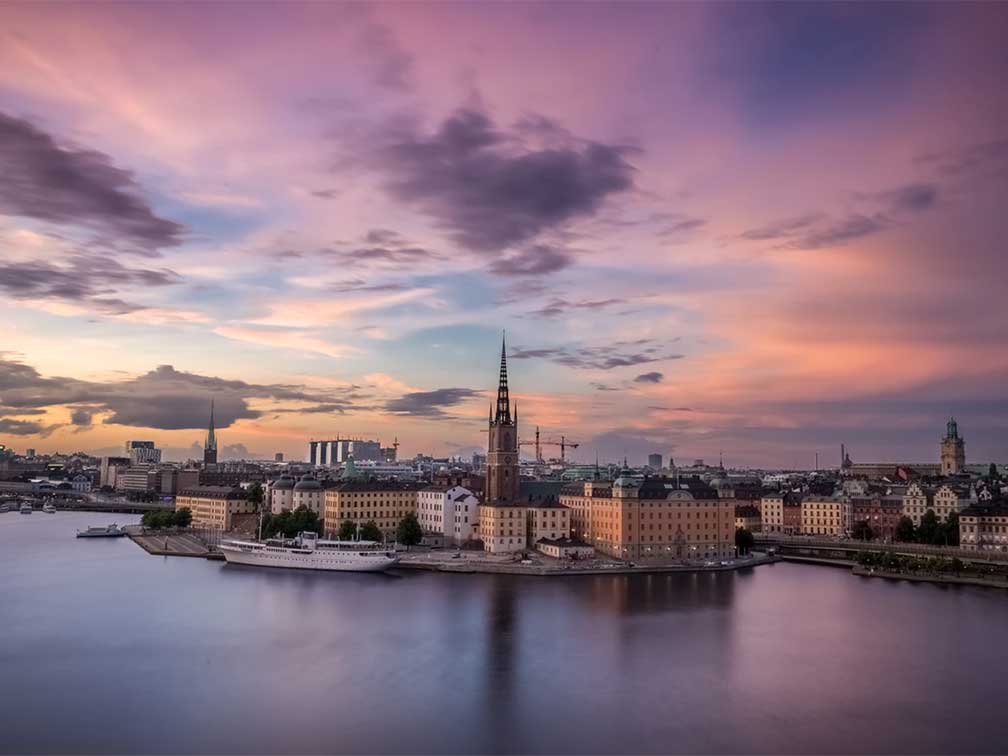 If I mention Sweden, it will likely bring to mind images of sparkly 70s style outfits and not-so-easy-to-assemble. Aside from Abba and IKEA, it is a country known for its breathtaking nature with deep forests and many lakes. Given the country's long and rich history, there are also countless historical sites and cities to be explored by the adventurous visitor. Keep reading to discover some of the most beautiful places in Sweden!
1. Visby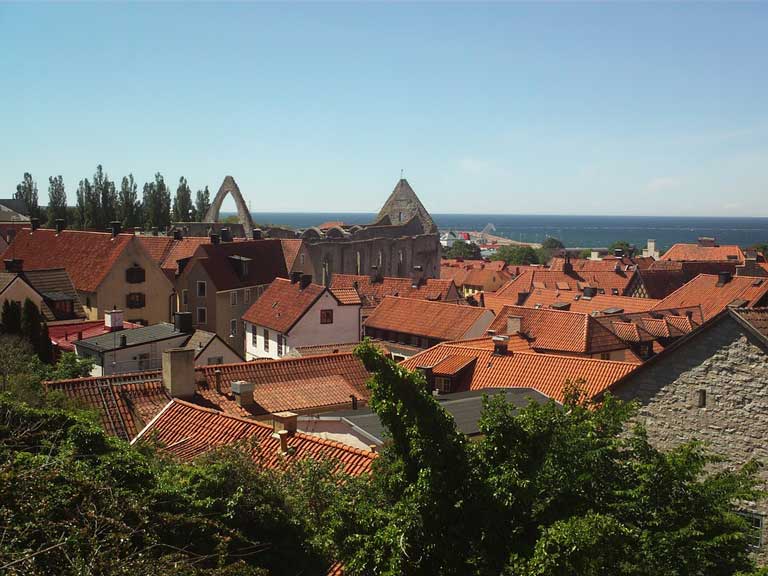 Visby
Located on Gotland, an island in Östersjön, Visby attracts a great number of visitors every summer because of its annual themed weeks. Whether you want to experience Swedish politics up close, watch some medieval jousting, or observe as half of Stockholm migrates to the island for a week of non-stop partying, if you spend long enough on Gotland you will get the chance to see it all. Even if you have no interest in taking part in such activities, exploring the city with its peculiar little houses and remnants of medieval architecture should be more than enough to keep you occupied. Since 1995 Visby is on UNESCO's list of World Heritage Sites, meaning there is plenty to see for the amateur historian.
2. Stockholm Archipelago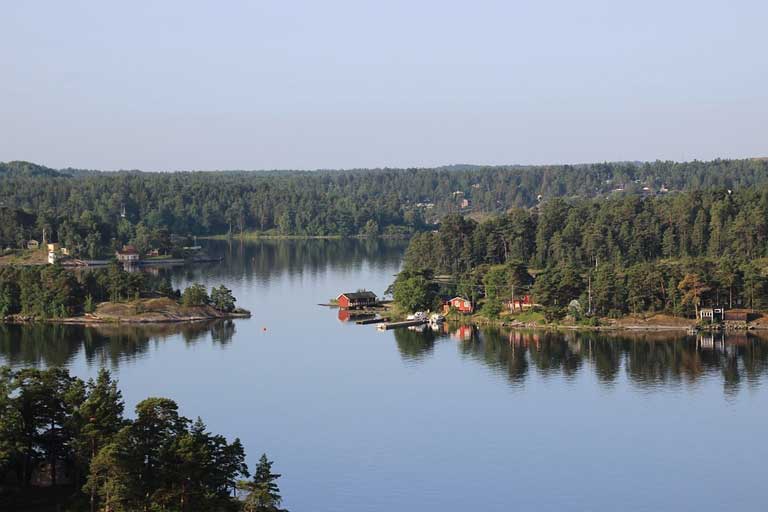 Stockholm
Stockholm city on its own is beautiful and worth exploring, but if you would like to get a break from the bustling city life without having to take too long of a journey, why not venture out into the Stockholm archipelago? Made up of over 20 000 islands of different sizes, there are plenty of options to choose from depending on what you are looking for. If you only want to go on a day trip, Fjäderholmarna is a wonderful choice. Soak up some sun and go for a swim, then visit the local brewery for a guided beer tasting or head over to the factory to design your own pralines. If you are looking for some serious relaxation a night or two at a B&B in Finnhamn is a good choice considering its highly praised restaurants and peaceful atmosphere.
3. tora Sundby Slott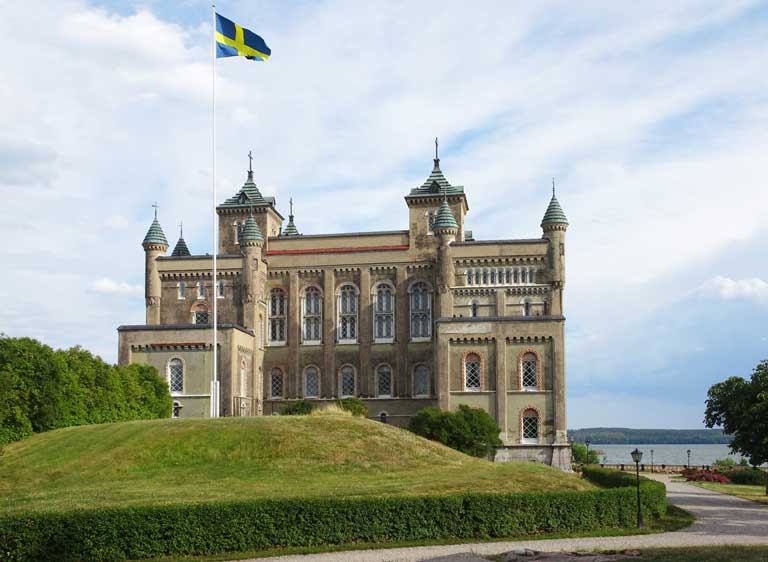 Stora Sundby Slott - Photo: Holger.Ellgaard
Stora Sundby Slott with its medieval aesthetic is arguably one of Sweden's most beautiful castles. Since it was first built in 1584 by Lars Siggesson and his son Erik Larsson Sparre, both prominent statesmen during the rule of the House of Vasa, Stora Sundby has gone through a number of changes. New towers have been added, redecorations have taken place, and over a period of 17 years, Count Carl De Geer had the castle rebuilt to turn it into the medieval fortress version of Stora Sundby that we have today. Most recently, the castle is the home of the Klingspor family who has been its owners since 1888. For anyone interested in a visit, private tours of the castle can be arranged in advance while much of the castle grounds are open to the public.
4. Tännforsen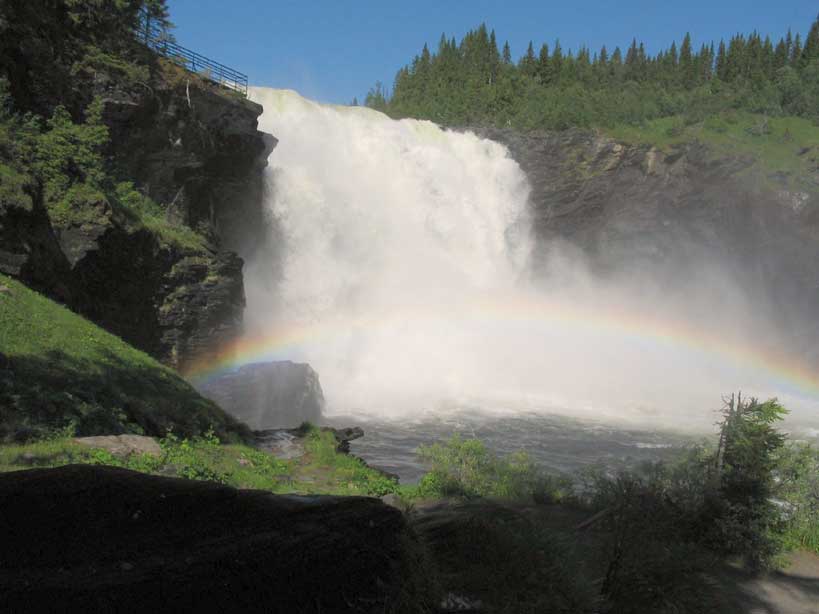 The Jämtland Niagara - Tännforsen - Photo: Pierre Nordique
Not far from the Norwegian border you will find Åre municipality. Åre is known primarily for its world-famous ski slopes where both national and international competitions are frequently held. But, it is also where Sweden's biggest waterfall with a drop of 38 meters is located. The waterfall itself and the stunning surrounding nature makes this spot one of the most beautiful places in Sweden. If you want to fully experience the full power of Tännforsen, make sure to plan your visit for the last weekend of May. This is when the river is filled to the brim with ice-cold water as a result of the approaching spring and melting snow. While there, stop by the souvenir shop to pick up a couple of authentic, handcrafted Sámi items. It's truly one of the most beautiful places in Sweden.
5. Jukkasjärvi Icehotel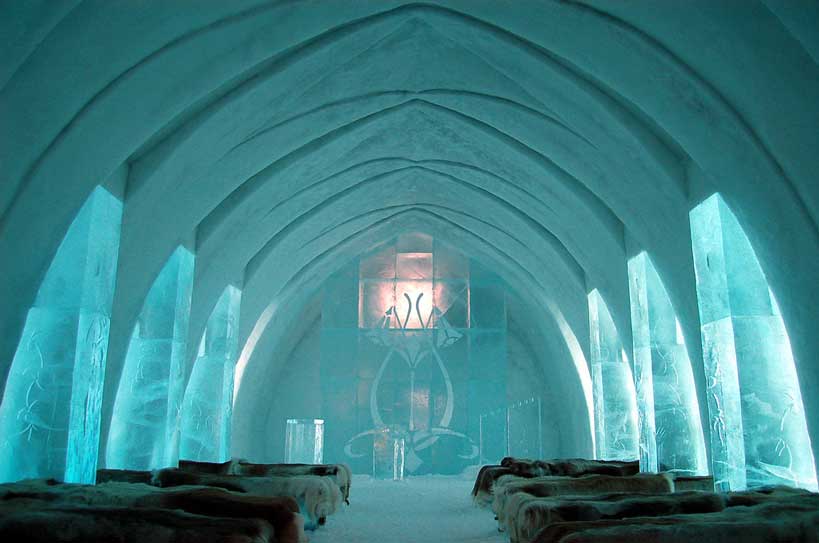 Icehotel Jukkasjarvi - Photo: [Bjaglin] / Flickr
Head up north to the small town of Jukkasjärvi to stay a night at this cool hotel (pun intended). Each room is designed and sculpted according to its own unique theme by ice sculptors from all across the globe. No need to worry, if sleeping in a room made entirely of ice where the temperature is a nice and cool -8 degrees Celsius does not appeal to you, there are warm rooms available with guided tours of the Icehotel included in the price. During your visit, try your hand at ice sculpting or get your adrenaline pumping by going white water rafting on Torne river. Or, if you would like to make the trip even more memorable, make this beautiful hotel the site of your wedding!
6. Smögen
Smogen Sweden
Smögen, an island located on the scenic west coast of Sweden, is one of the country's most popular travel destinations, and for good reason. Main attractions include the many beaches and the cute 19th-century buildings lining the narrow alleyways of the town, and there is no lack of incredible seafood restaurants. Stop by Skärets Café for an authentic räkmacka, a traditional Swedish sandwich made with prawns, egg, mayonnaise, and dill. The dish is so famous that it has even given rise to the commonly used expression " sliding around on a prawn sandwich", which refers to someone who lives an undeservedly easy life. After dinner, why not partake in an activity popular among kids on the west coast: crab fishing! All you need is some string, a clothespin, a bucket, and a few pieces of sausage and you are all set and ready to go.
7. Höga Kusten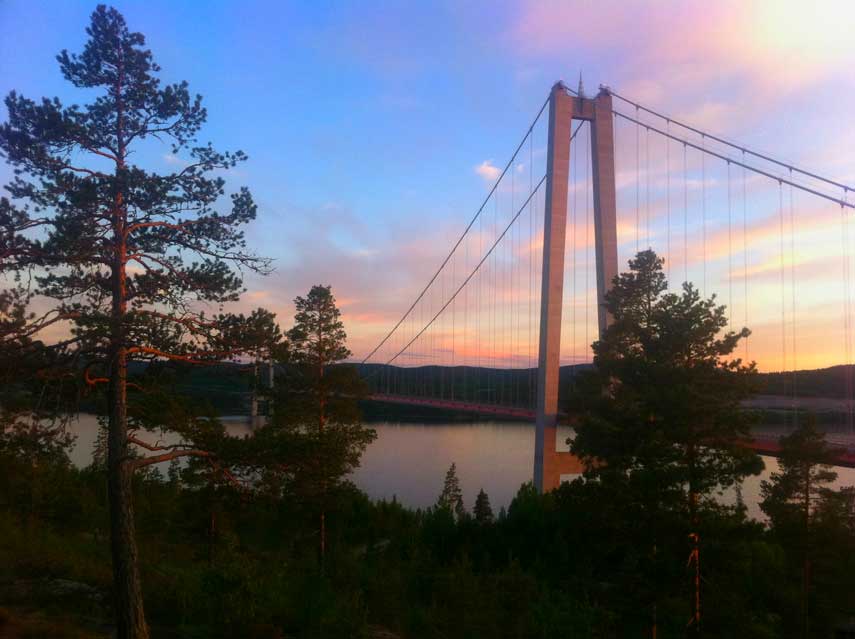 The High Coast Bridge - Ö1anho1103
If you happen to be a hardcore nature enthusiast, this might just be the ideal travel destination for you. Höga Kusten translates into The High Coast, a very literal description of this area in Ångermanland. In 2000 UNESCO added Höga Kusten to its World Heritage Site list on the basis of it being the record holder of the most dramatic land uplift in the world. The record was measured at the top of Skule mountain where the ancient coastline lies at an astonishing 286 meters above sea level, and it is still rising at a speed of 8 millimeters a year. Visible traces of the landlift can be seen everywhere, from the cobble fields to the glacial striations in the exposed bedrock. In 2016, Höga Kusten was voted Sweden's Most Beautiful Nature by the public.
Which one of these beautiful places in Sweden would you like to visit? Are there any other places that didn't make the list?
---
Ida Pettersson
Guest Poster
Ida is a recent philosophy graduate from Sweden currently located in Hong Kong. She has a passion for travel, house plants, and anything bee related.
---
Post Last Updated